Owning a hot tub is a great way to transform your backyard into a relaxing retreat.
But hot tub ownership does come with some questions. And while each spa comes with an owner's manual you might be looking for a guide to making spa care and ownership easier.
At Master Spas, we make buying and owning a hot tub just as relaxing as using one.
If you have a question about owning a hot tub, you can ask on our website. Here are the answers to some of the most common questions that we receive.
How to drain a hot tub?
Master Spas hot tubs feature an internal drain that makes regular maintenance easy. The drain assembly is behind the skirt panel on the front side of the spa (same side as the topside control panel). You can attach a garden hose to the drain, per the directions in your owner's manual.
You can also use a submersible pump to remove the water from your hot tub.
When planning for your hot tub installation, it's important to choose a location so that water can be easily drained without damaging equipment. Allow for at least 3 feet of clearance around the perimeter of the hot tub to provide enough room to access for servicing.
How to find a hot tub near you?
Master Spas dealers are located across the United States — and the world. You can use our dealer locator to find the hot tub showroom nearest to you.
How much does it cost to run a hot tub?
Several factors contribute to the cost to run a hot tub. The size of the hot tub, number of pumps, and the materials used affect the price tag. A lower quality hot tub that has a lower price tag might cost more to operate because it is not well insulated. Master Spas hot tubs feature energy efficient, full foam insulation. Owning a hot tub by Master Spas can cost between $13 and $30 a month to operate. The TS 240, a two-person hot tub, has an estimated monthly operation cost of $13.48. However, the much larger (and luxurious!) Michael Phelps Legend Series LSX 900 averages $27. The average cost to run a hot tub, though, is normally less than $20 a month.
What is the difference between hot tub and Jacuzzi?
Jacuzzi is a hot tub manufacturer, or hot tub brand — not a style of hot tub. Similar to Kleenex, Jacuzzi has used to represent the entire product category. A hot tub, which is self-contained, has pumps, hydrotherapy jets, a filtration system, and heating elements.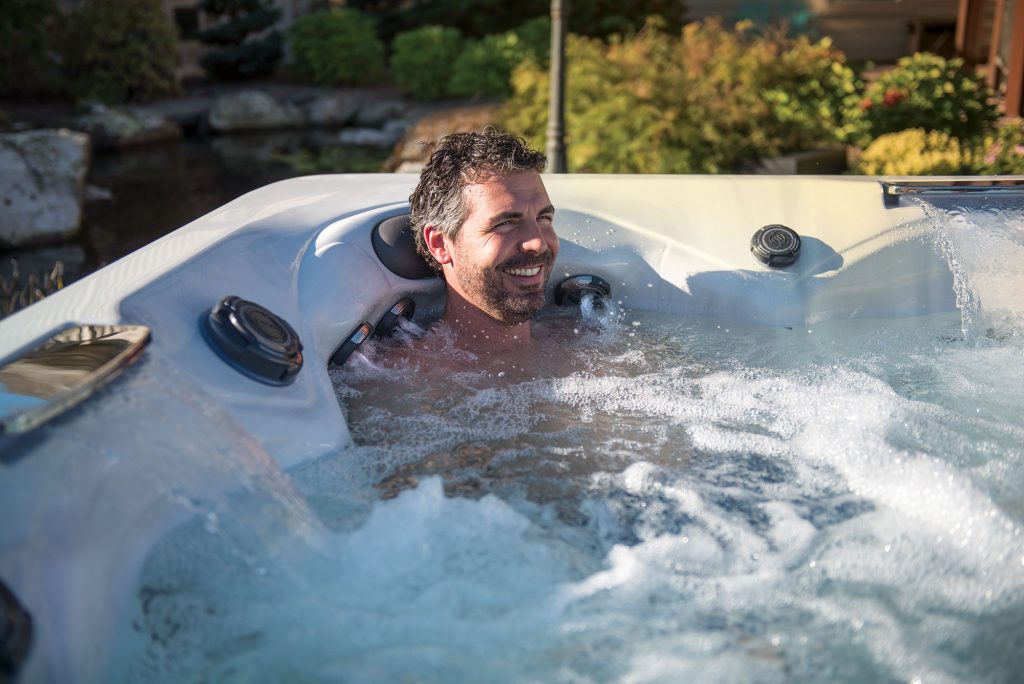 Are hot tubs good for you?
Yes, using and owning a hot tub is good for you. Regularly soaking in a hot tub can help you ease stress, relieve pain, improve sleep, and manage chronic health conditions. However, if you have specific health concerns, consult your doctor before using a hot tub.
How hot is a hot tub?
Master Spas hot tubs have easy-to-use digital controls that allow you to set the temperature of your hot tub. For safety, you can set the temperature up to 104 degrees Fahrenheit.
How often can I use a hot tub?
As often as you'd like! Many Master Spas customers enjoy daily soaks in their backyard hot tub. We recommend that each session is 20 minutes or less.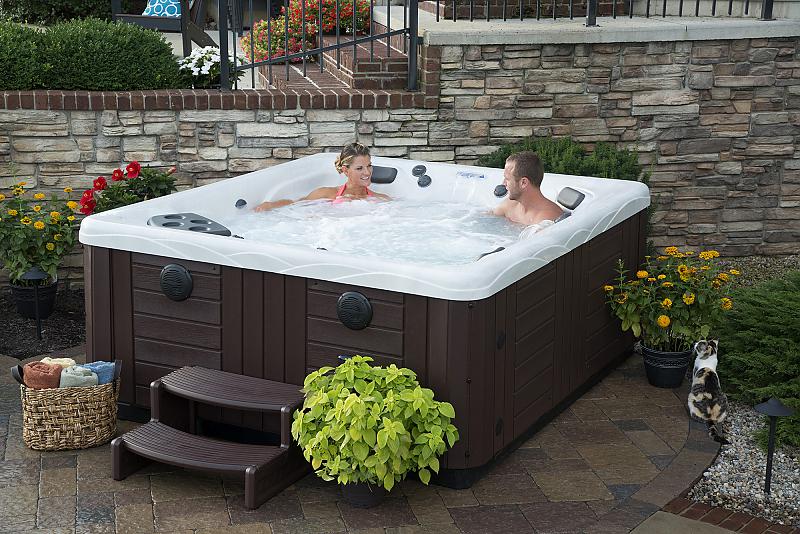 I wanted to learn more about the warranty. What are the warranties for the Twilight Series spas?
Master Spas builds its hot tubs to exacting standards, and each spa undergoes rigorous testing before leaving the factory. An industry-leading warranty backs our attention to detail, so you can relax and enjoy your new hot tub. You can find the details about the warranty for your hot tub on our website.
The Twilight Series hot tub warranty covers the plumbing, equipment, shell surface, spa structure, and accessories. You must register your hot tub and use as intended to maintain the warranty.
Where can I find my owner's manual?
You can find your owner's manuals behind the skirting, where it is placed for safe keeping. But if you want easy access to your hot tub manual (or you misplaced it), all Master Spas manuals are available online. Go to the resources tab on MasterSpas.com or just click HERE.
What is the best hot tub model for 6 or more people?
If you are shopping for the best six-person hot tub, Master Spas manufactures five spas that fit six adults — including the new Precision 67. (There are 13 models that fit at least six people!)
As part of the Twilight Series, the TS 7.25 and TS 8.2 are the best six-person hot tubs from Master Spas. The TS 7.25 features an open seating arrangement and 36 hydrotherapy jets. If you would like a lounge, the TS 8.2 has contoured seating and 44 spa jets.