Are the kids home for winter break? Or maybe you need some time to recoup after the holidays?
But instead of packing your bags and hopping on a plane, consider taking a winter staycation. Spending a day (or three) in the comfort of you home can give you the time off you need without the travel headaches.
And with a hot tub or swim spa by Master Spas, you can enjoy those vacation vibes without leaving your home.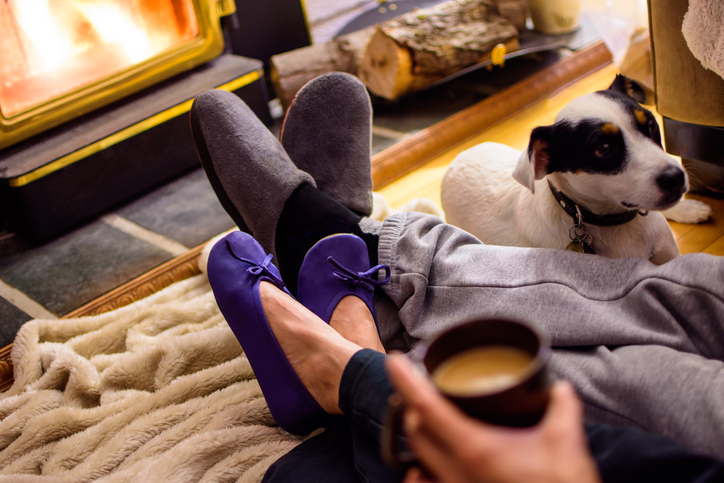 9 ways to enjoy a winter staycation at home
Enjoy a leisurely morning
One of the best parts of vacation is not having a schedule. There's no alarm clock, no 9 am meeting. Turn off the alerts on your phone the night before your vacation so you can wake up when your body is ready. Take time to enjoy your coffee, scan the news.
The morning is also a great time to soak in a Master Spas hot tub. The warm water will help you relax and set the tone of the day. And if you woke up sore or tight, it can help ease muscle aches so that you can enjoy your winter staycation.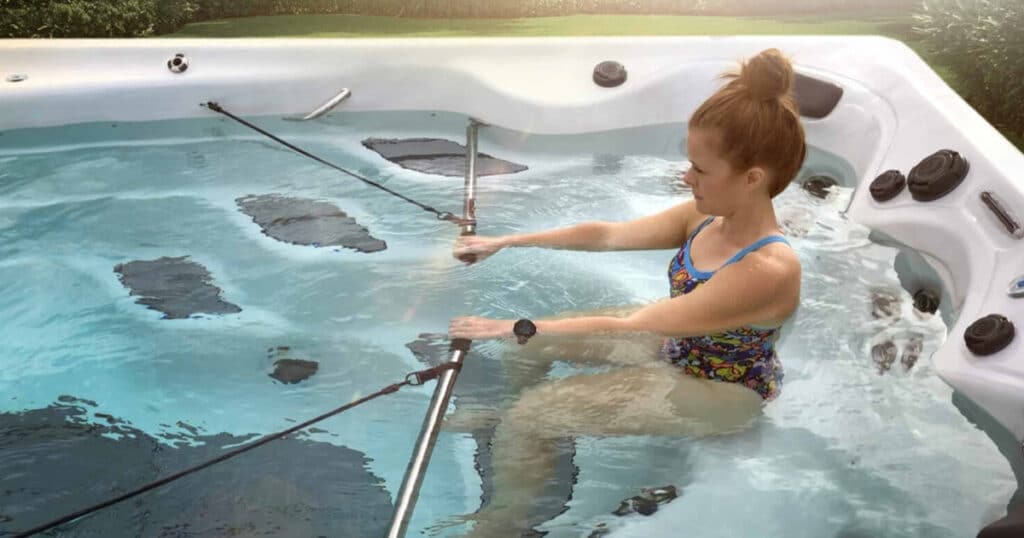 Get moving
Many vacation resorts have state-of-the-art fitness facilities and boutique-type fitness classes. Not only does exercise give you energy for the rest of the day — and the rest of your adventure — it's a way to try something new and maintain healthy habits. Why should a staycation be any different?
A day off is a great way to see how you can get in a good sweat session without leaving home. You can try a workout that you found on Pinterest or check out options on YouTube.
A swim spa by Master Spas offers myriad options, whether you want a gentle session such as yoga or want to get stronger with resistance training. Of course, you can also swim in the swim spa, which will channel warmer days at the beach.
Treat yourself to a spa day
A staycation is time to relax, and there might not be anything more relaxing than a day at the spa. An hours-long package, though, can be costly, especially after enjoying the holidays. Try finding ways that you can mimic the treatments at home.
With a hot tub by Master Spas, you can enjoy a custom massage thanks to the premium hydrotherapy jets. The Master Blaster® Foot Therapy, which is available on select spas, delivers a sole-reviving massage. And the StressRelief Neck and Shoulder Seat™ targets the high tension area of the upper body. Unlike a massage at the spa, there's no time limit. You can dedicate 20 minutes to your back if it needs it!
Enjoy the great outdoors
During a busy workday, there might not be time to get away to spend time outside. But the sunshine and vitamin D — even in the winter — is good for the body and mind. The fresh air can feel invigorating, and time spent in nature has been shown to improve your mood. A walk around your neighborhood or a nearby preserve will be time well spent. But if it's particularly cold or you don't enjoy frigid temperatures, you can also enjoy the winter landscape from the comfort of your hot tub by Master Spas.
Book it!
A book is a fantastic way to escape reality, and a best-seller is a must on a vacation packing list. A staycation doesn't have to be different. But instead of getting a read from the bookstore, consider downloading a book to your smart device. And if you choose the audio version, you can stream it via Bluetooth so you can enjoy it as you relax in your Master Spas hot tub or swim spa.
Make your space feel like a hotel
A posh hotel room can feel like an escape. Soft sheets, muted colors, and oversized pillows create a serene sleeping space. You can enjoy that at home, as well. When planning for your staycation, consider upgrading your bed linens to set the scene. It will turn your bedroom into a retreat that you can appreciate during your staycation, as well as all year long.
Try a new recipe
Exploring the food scene of a new city can be a fun part of travel. But instead of heading out to a familiar restaurant, consider trying a new recipe. You can take your time preparing the dish and enjoy the process of cooking.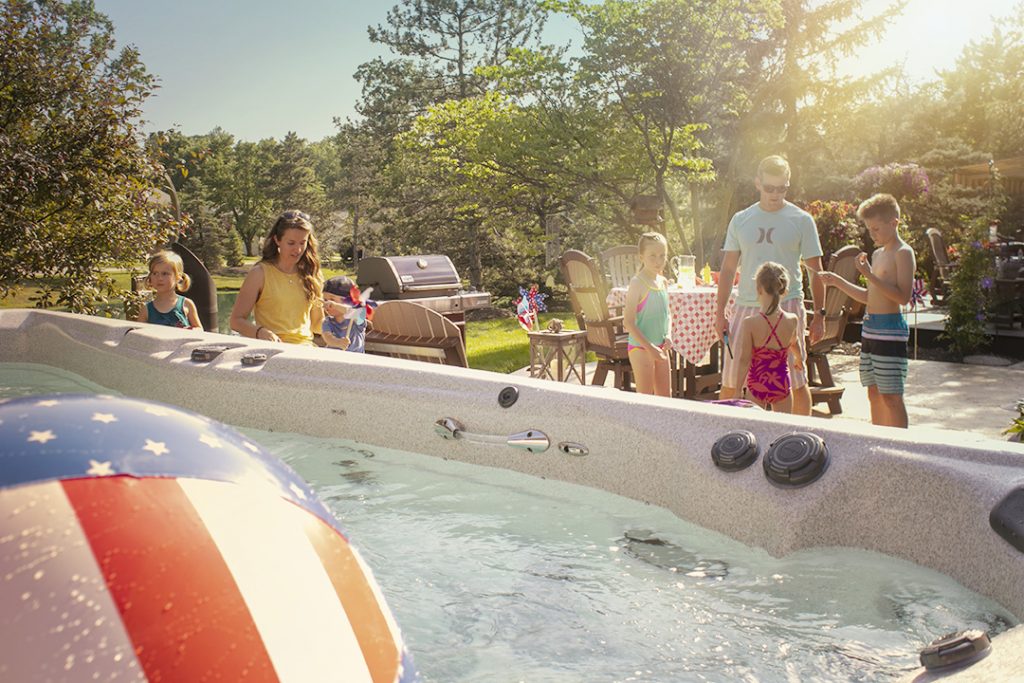 Relive summer
Invite your friends over, light the fire pit, and enjoy some s'mores. You can even turn on your favorite summer playlist. The goal is to channel your favorite warm-weather activities while cuddled up in your favorite cozy blankets.
For added ambiance, turn on the LED lights and water features of your hot tub or swim spa. The sound of the water can re-create the feeling of being on the beach.
Related: Make Summer Last Year-Round with a Swim Spa
Watch the sunset
Speaking of the beach … one of the best parts might be enjoying the sunset. But that can be challenging during the winter, when the days are short and it's already dusk on the after-work commute. A winter staycation is the perfect time to watch the sun set — especially when it is from the best seat in the backyard, a contoured therapy seat in your Master Spas hot tub.