Your outdoor space brings you a lot of joy in the summer months. From barbecues with friends to quiet nights around the fire, the warm weather invites us to enjoy all that a backyard has to offer. But when the nights turn cool (and the days, too), it can be tempting to just hunker down with a blanket for the season.
However, there are ways to enjoy your backyard and other outdoor living spaces in the cooler months.
You can spend time with family, escape for some quiet, or even get a workout in. These ideas will help you make the most out of your backyard space — in the winter and each season after.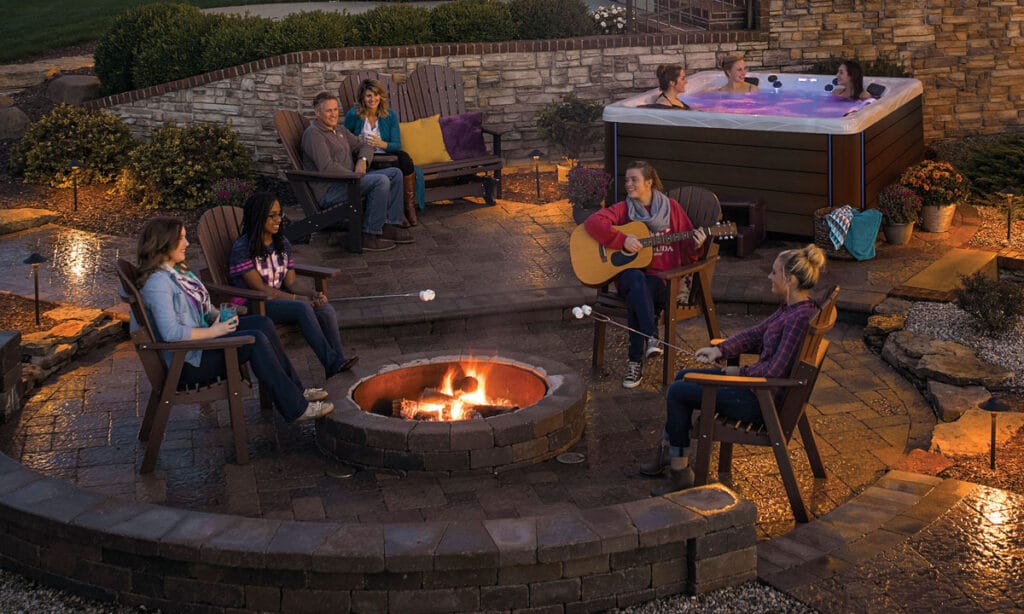 Winter Backyard Ideas
Fire Pit
It might be tempting to hibernate during the winter months, curling up on the couch with a cozy blanket and listening to a fire crackle … on your TV. While the video version can add ambiance to a dinner party, you can still enjoy the real thing during the winter. Consider a rolling fire pit that you can position in the perfect spot on your patio. Or, depending on the forecast, you can reach out to a landscaping company to build a permanent fire pit. Some contractors might have more room in their schedule for projects like these, and it's something you can enjoy all year.
When using a fire pit in the winter, be sure to keep the wood dry and out of the elements. It's also a good idea to keep it covered when not in use.
Hot Tub
Stress, joint pain, and sore muscles don't go away just because the temperature drops. In fact, those things might increase. A hot tub by Master Spas allows you to unwind and relax while taking advantage of the benefits of hydrotherapy.
Using your hot tub in winter can be an enjoyable experience, thanks to the easy-to-use temperature controls and energy-efficient design. Master Spas hot tubs feature full-foam insulation and high-density foam cover to keep in heat.
For greater comfort, you keep your water temperature at your perfect level. Or, the WiFi module makes it easier to adjust the heat when using your hot tub in winter. The BWG app allows you to control your hot tub from your device, whether you are leaving work or preparing dinner. WiFi is a dealer-installed option available for select Master Spas models
Related post: Hot Tub Stretches to Try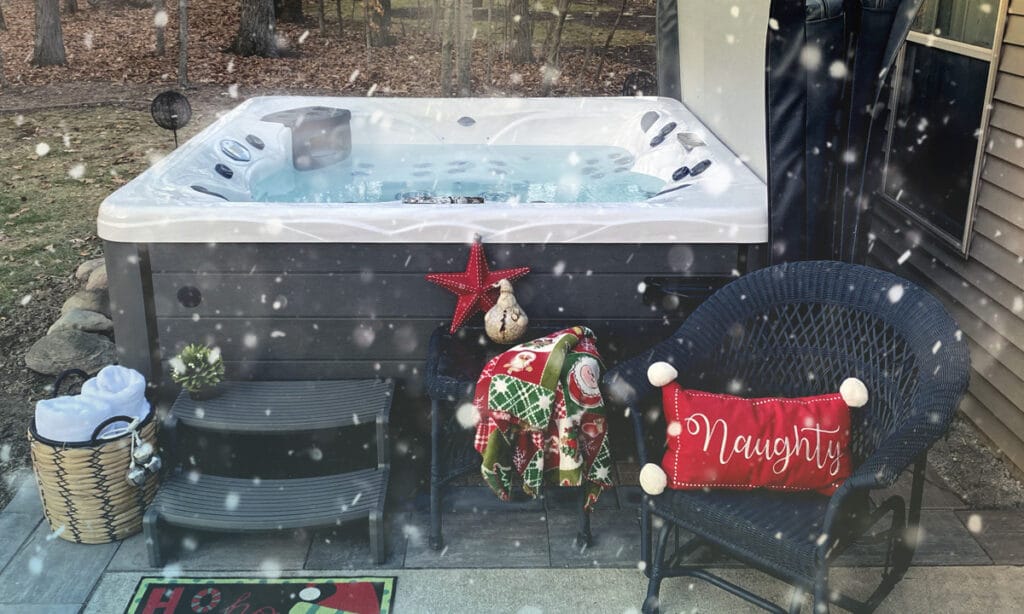 Seasonal Decor
Do the darker days get you down? Make things merry and bright with seasonal decorations. While we often focus our efforts on the front of the house and indoors, winter decorations can make our backyard more inviting. You could string Christmas lights on a pergola, patio, or even the fencing. Hang ornaments from your trees or put wreaths in the windows. The goal is to make the space a place where you can sit with a cup of hot chocolate and "ooh" and "aah."
Hearty Container Plants
The bright planters at the nursery are gorgeous, full of pinks and purples and yellows. You bring it home, and it adds much needed color to your backyard … for a few weeks. While some flowers can be coaxed to bloom a few more times, the petals will eventually fall and the color will fade. However, hearty shrubs can offer texture, color, and even fragrance year-round. Consider planting boxwood, blue spruce, and juniper in containers. These plants can add a seasonal touch, especially with string lights. Plus, they need minimal maintenance — just some pruning as needed.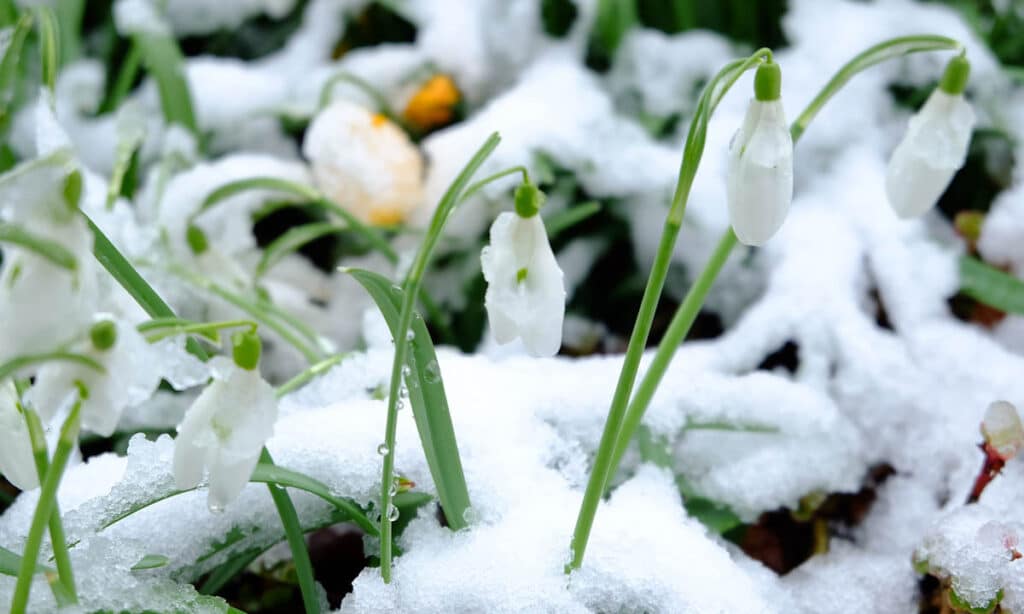 Begin Planning for Spring
Maybe, despite your best efforts, you still find yourself longing for spring. The warmer weather, the longer days. You prefer the vibrance of summer flowers to the texture of hardy greens. While the first frost might prevent you from planting bulbs, you can still prepare for warm days on the patio.
Consider whether you want to make any changes to the space. Do you want to upgrade your deck or expand your paver patio?