Your home is much more than the place where you go at the end of the day. Not only is it the place where you sleep and eat, it has become a place where you work, teach, exercise, and unwind. It's important, though, to have a space where you can retreat and unwind.
A hot tub can be the home at-home escape that you have been longing for. Not only is it a place to relax but hot tubs offer numerous health benefits. You can ease muscle aches and joint pain; improve your sleep; and decrease anxiety.
But all hot tubs are not created equal. If you are considering adding a hot tub to your backyard in 2021, it's important to consider how you can get the best hot tub for you. Our pro tips will help you make sure you get the most out of your investment while getting the hot tub retreat you want.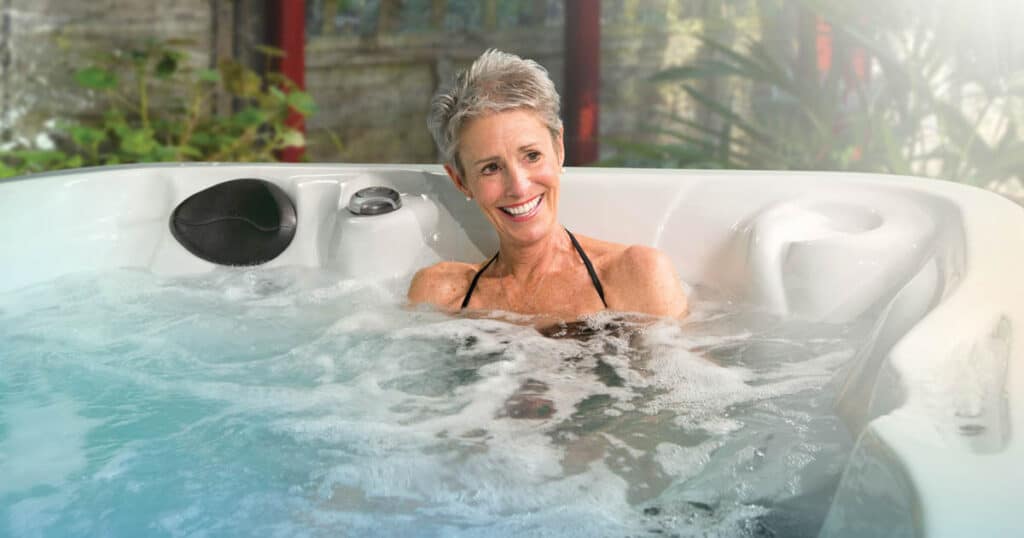 Tips for Buying a Hot Tub for 2021
In 2020, the hot tub industry saw unprecedented demand. People were spending more time at home and more time reimagining how they want to use their backyard. A hot tub, though, can be enjoyed year after year. Buying a hot tub to be installed in 2021 will not only complement your lifestyle but enhance it.
Before you buy, be sure to factor these four things into your decision.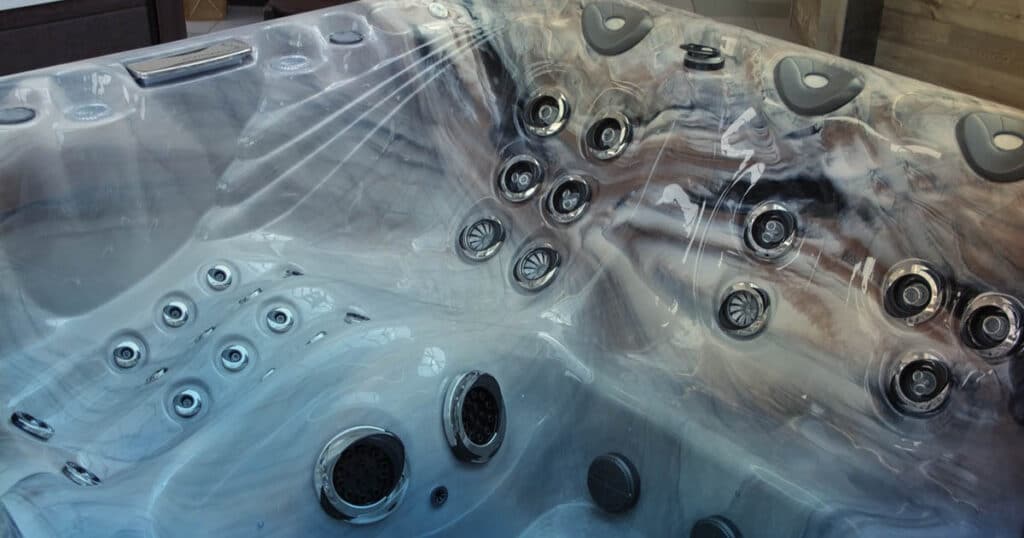 Number of Jets
More is not always better when it comes to a hot tub and jets. When you are buying a hot tub, consider the placement and type of jet the hot tub has. You want the hot tub to be able to massage each and every muscle. Or, at least those that most need it.
Master Spas uses a variety of jets — some offer a deep muscle massage while others apply direct therapy to the areas you need most. Plus, the pressure can be adjusted from 10 to 100 percent.
Pro Tip: When you are shopping for the best hot tub, ask your retailer about the jets. How do they work? Can they be adjusted? Can they be interchanged?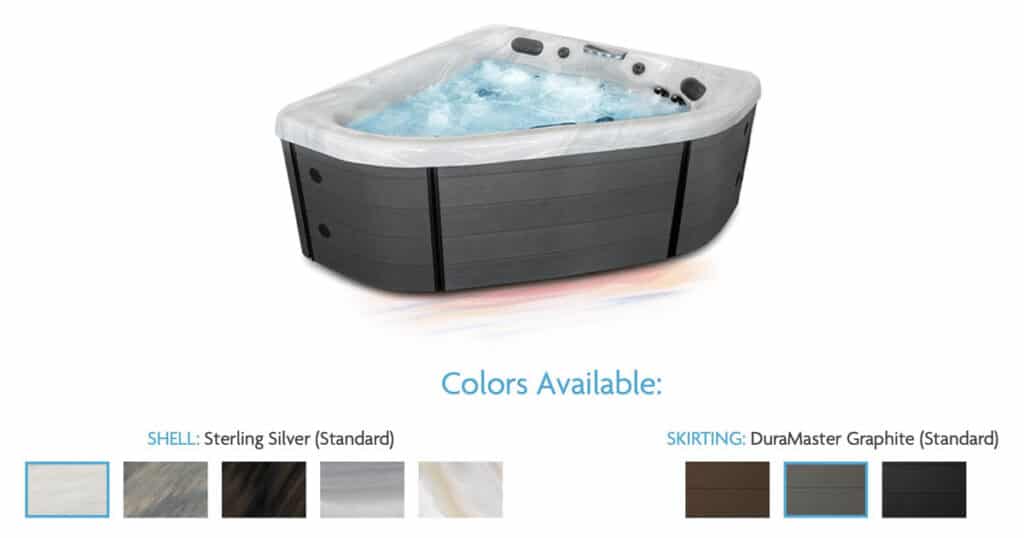 Choose Colors that Complement Your Space
You want your hot tub to match your personal style and fit into your backyard space. Unless you are planning a complete backyard remodel, the spa should complement the materials already in the space.
Master Spas offers three standard cabinet options: Espresso, Graphite and Midnight. These neutral tones will look good whether you have a modern aesthetic or live in a wooded area.
Pro Tip: You can ask your Master Spas retailer for cabinet samples to see how they complement an existing deck or patio.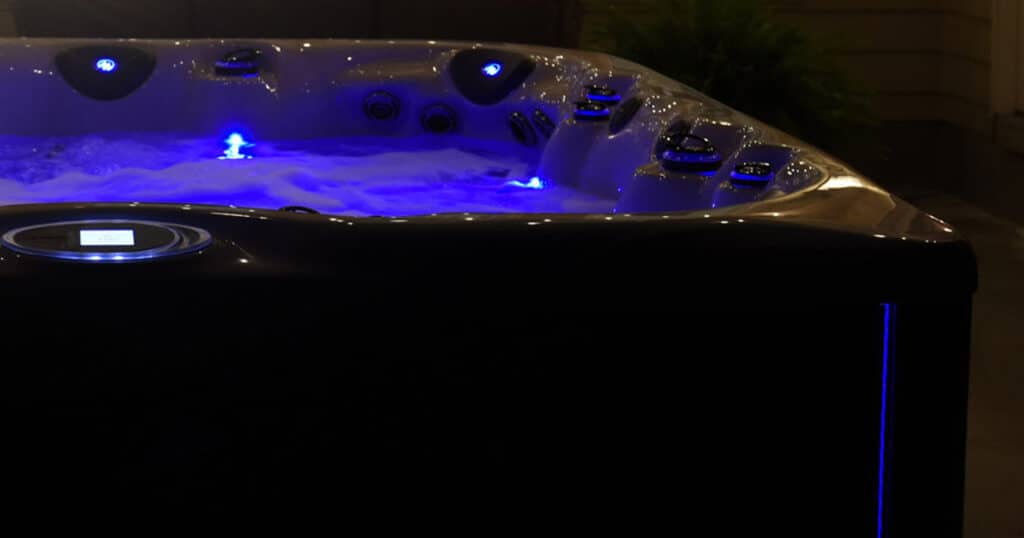 Seating Arrangement
You want a hot tub with a seating arrangement that will complement your lifestyle and how you plan to use the spa. If you plan to use your spa for entertaining, you might want an open seating arrangement. People who spend a lot of time on their feet might appreciate the lounge and a tub with the Master Blaster Foot Therapy jets.
Pro Tip: Schedule a wet test to get a better feel for the hot tub. Depending on what models are filled, you can see whether you prefer a seat or lounge. Do you like a hot tub that has increased depth for better soaking?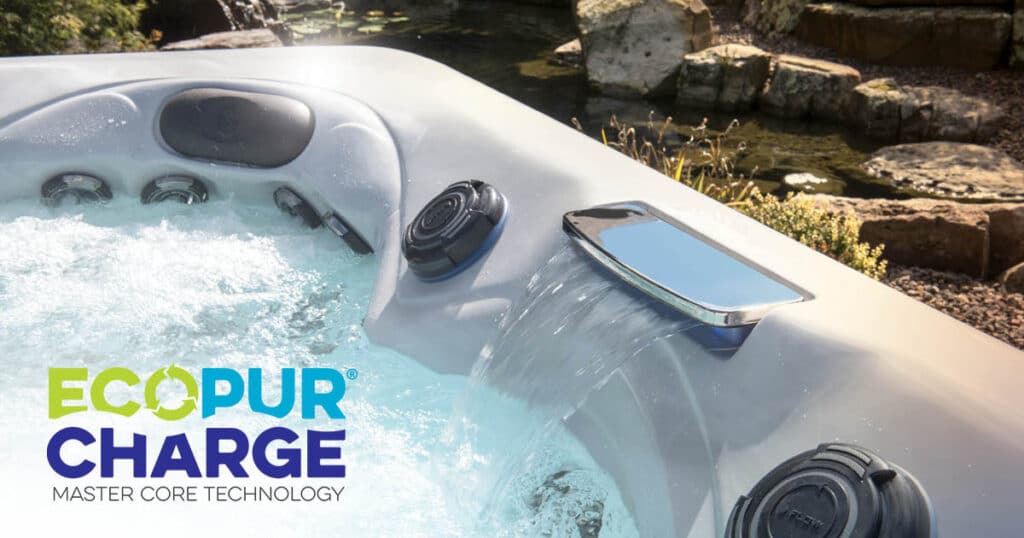 Hot Tub Care
Fresh, clean water is essential to enjoying your hot tub. But when you are shopping for the best hot tub, it might be more exciting to think about jets and lights than the filtration system. However, it's important to choose a spa that will be easy to take care so you can soak more.
A quality water filtration system will require less chemicals to keep the water balanced and contribute to your spa's efficiency. The EcoPur Charge Filtration System uses minerals such as copper and zinc to purify the water. And the unique design of the filter removes contaminants from your hot tub's water.
Pro Tip: Saltwater systems are popular but there are downsides. The salt can be corrosive to a hot tub's components and build up on the spa's surface.
Related post: What to Know About Saltwater Hot Tubs