Explore all the magical features Twilight brings.
Seating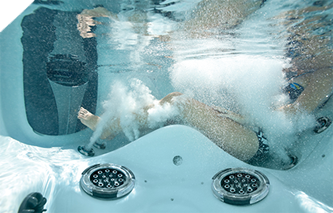 Ergonomic Design
From the minute you sit down, you'll feel the difference. Our engineers created seats that complement the contour of your body, making it easy to relax, naturally. Once you're wrapped in comfort of the form fitting seats, strategic jet placement delivers targeted hydrotherapy from head to toe.
Therapy
Sights & Sounds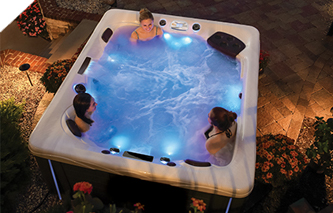 Orion Light System™
Our Orion Light System is anything but ordinary. An array of colors illuminate controls, water features, under the water, and more. With just a touch of a button from the easy-to-use topside controls, you can create a custom lightshow that fits any mood.
Pure Enjoyment
* Indicates an Optional Feature
1 Due to supply chain challenges, this option is currently not available in North America.