More than 13 million households in the United States get their water from wells, according to the EPA. The water can be naturally pure, filtered underground, without the additives of treated water.
However, well water can also have higher levels of minerals and metals, such as copper and lead; microorganisms; and organic chemicals. The water, too, is often considered "hard," which means that there are higher amounts of calcium and magnesium. Hard water can leave a residue, which is not dangerous but can be annoying.
For hot tub and swim spa customers, they might be curious about whether they can fill a hot tub with well water?
The answer: Of course.
Homeowners with well water can enjoy the health and relaxation benefits of a Master Spas hot tub. A pre-filter and specific spa chemicals, as well as Master Spas' mineral filtration system, help achieve clear water that's soothing.
How to Fill a Hot Tub with Well Water
The key to filling your hot tub with well water is using good, filtered water. It will help you get your hot tub up and running more quickly. In addition, it will help you avoid problems with water clarity that can occur from the high metal content often found in well water.
While homes with well water might have softeners and filters, those are often connected to the indoor plumbing. So how do you get filtered water when you are using a garden hose that brings water directly from the source?
Master Spas recommends using a pre-filter, which will be available at your local dealer. The prefilter is easily attached to your garden hose. Screw on the pre-filter and follow the guidelines for how to fill your hot tub.
The pre-filter might seem like an extra step, as spa chemicals and the filtration system might be enough depending on the composition of the water. However, it will require more work and due diligence as compared to using the pre-filter.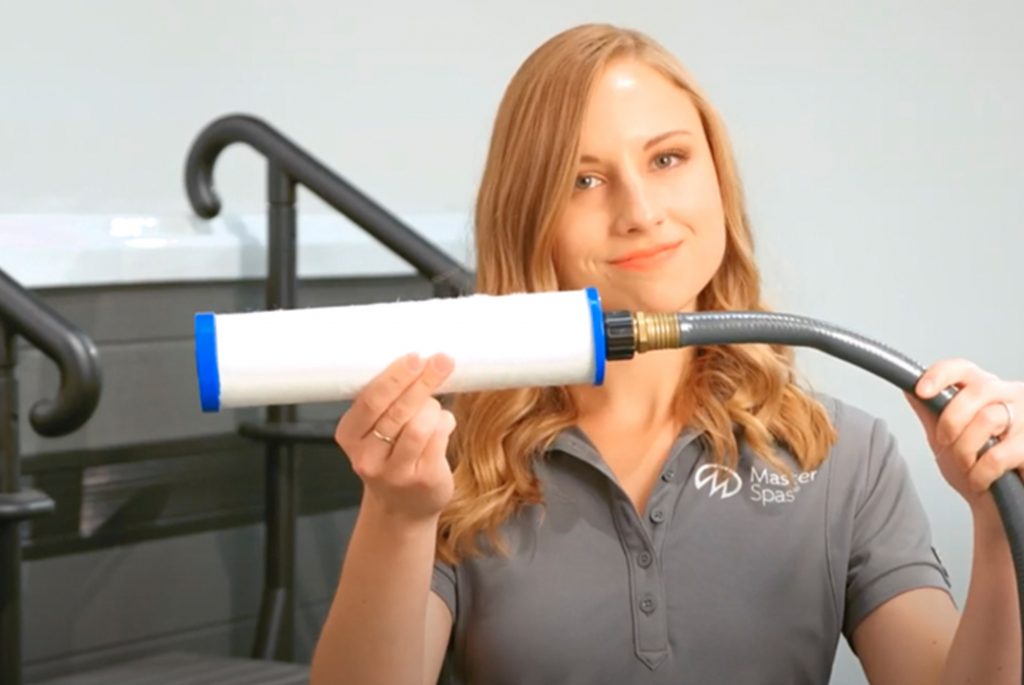 Maintaining Hot Tub Water from Well
Proper care and maintenance will go a long way in maintaining the water and components of the spa.
All hot tubs require chemicals, such as chlorine and pH up, to keep the water balanced and soft to the touch. Homeowners with well water will need to take advantage of metal protect and scale defense products. The chemical names can vary some among brands, as well as the concentration. Be sure to read the labels so you are adding the products at the right time and in the right amount. Your local Master Spas retailer can also make sure that you are protecting your hot tub from metals, minerals, and scaling.
With harder water, like well water, these products will filter out minerals and metals and prevent them from being able to react in the water. Otherwise, hot tub owners might notice discolored water and buildup on the acrylic shell.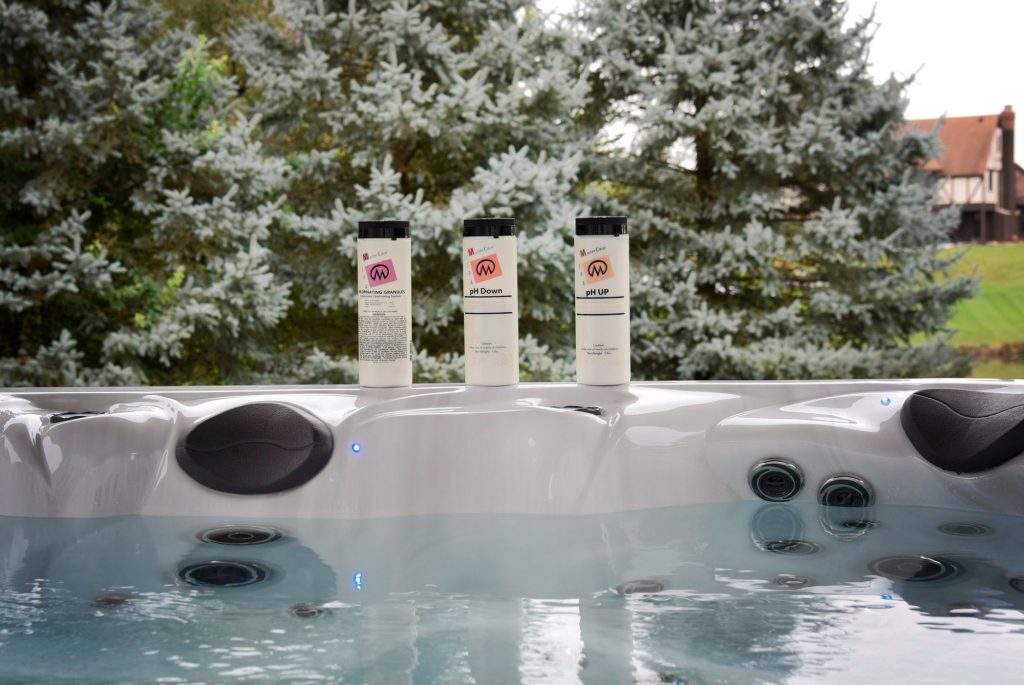 EcoPur Mineral Filtration System
The unique filtration system of Master Spas hot tubs incorporates a blend of minerals that purifies water, while requiring less chemicals.
The EcoPur Charge system is designed to remove contaminants from the water, while the minerals create an electro-chemical reaction. It's that reaction that helps eliminate many microorganisms and remove heavy metals, like those found in well water. Hot tub owners enjoy sparkling water that feels softer and doesn't have the harsh chemical smell associated with other systems.
Master Spas hot tubs also feature an advanced Ozone system that kills pathogens and microorganisms, while destroying organic materials. It also oxidizes non-organic contaminants to keep your water clean and refreshing every time you use your hot tub.