You've been sitting at your desk all day. Shoulders slumped, you find yourself moving your neck side to side. You stretch your arms and try to find a better seated position. But the tension in your neck and low back won't go away.
As the work day winds down, the only thing you can think about is sitting down in your hot tub by Master Spas.
From the convenience of your phone, you can set your hot tub temperature to your preference before you even leave the office. When you get home, your hot tub will be ready and waiting. Or, on a chilly winter day, set the temperature and turn on the jets before dipping your slippers into the snow.
The WiFi Module is a dealer-installed option available for select Master Spas hot tubs and swim spas. Using the bwa app, you can set the temperature, control the pumps, and set filtration cycles.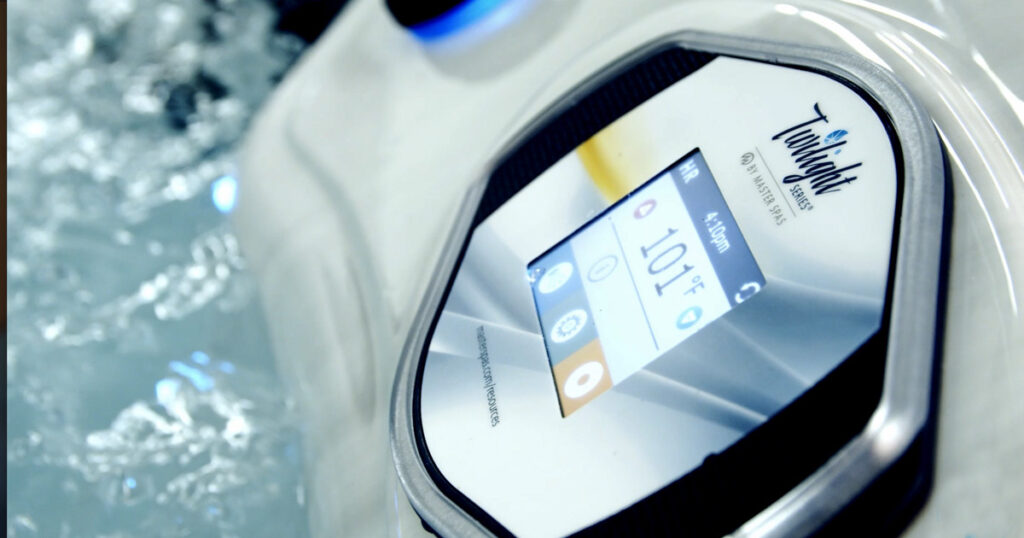 Hot Tub WiFi Benefits
The WiFi module for Master Spas hot tubs can be installed before your spa arrives or after it's been delivered. It will be in the cabinet of your spa, near the controls.
Using the app from Balboa Water Group, you can be at home, work, or abroad and still be able to control your hot tub or swim spa. You can even be in your hot tub, adjusting the temperature and lights without getting out of the seat.
Pumps
Lights
Water Temperature
Filter Cycles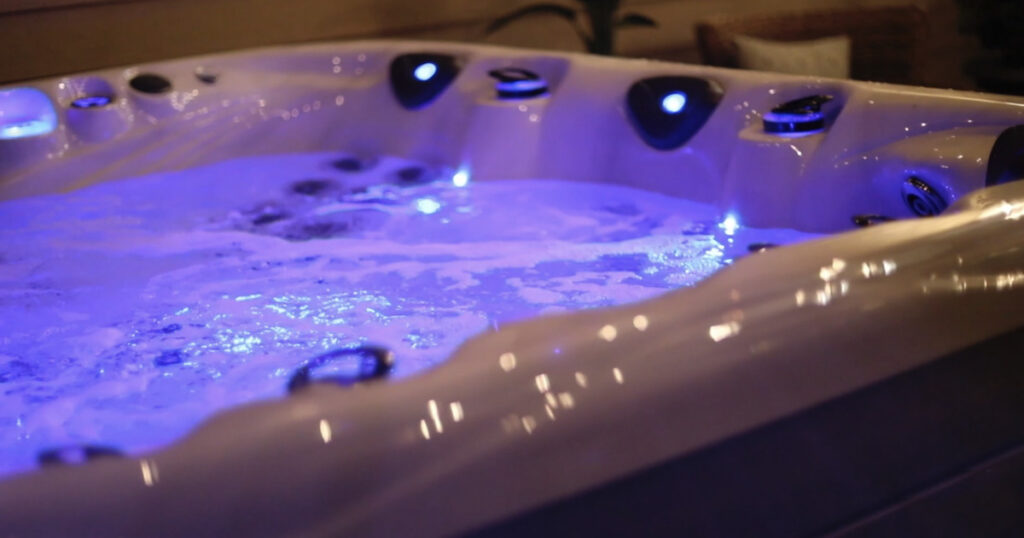 How to Use the WiFi Controls on Your Hot Tub
To take advantage of remotely controlling your spa, you will need a smart device — a phone or tablet that works on iOs or Android; a hot tub equipped with the bwa module; a home WiFi router; and internet service.
There are several ways to connect your smart device to your spa — direct, local, and cloud. Through the direct connection, your phone will be communicating to the bwa module. A local connection takes advantage of your home router. Both of these connections require you to be at home.
When you want to turn on your hot tub or change settings from work or elsewhere, you will use a cloud connection.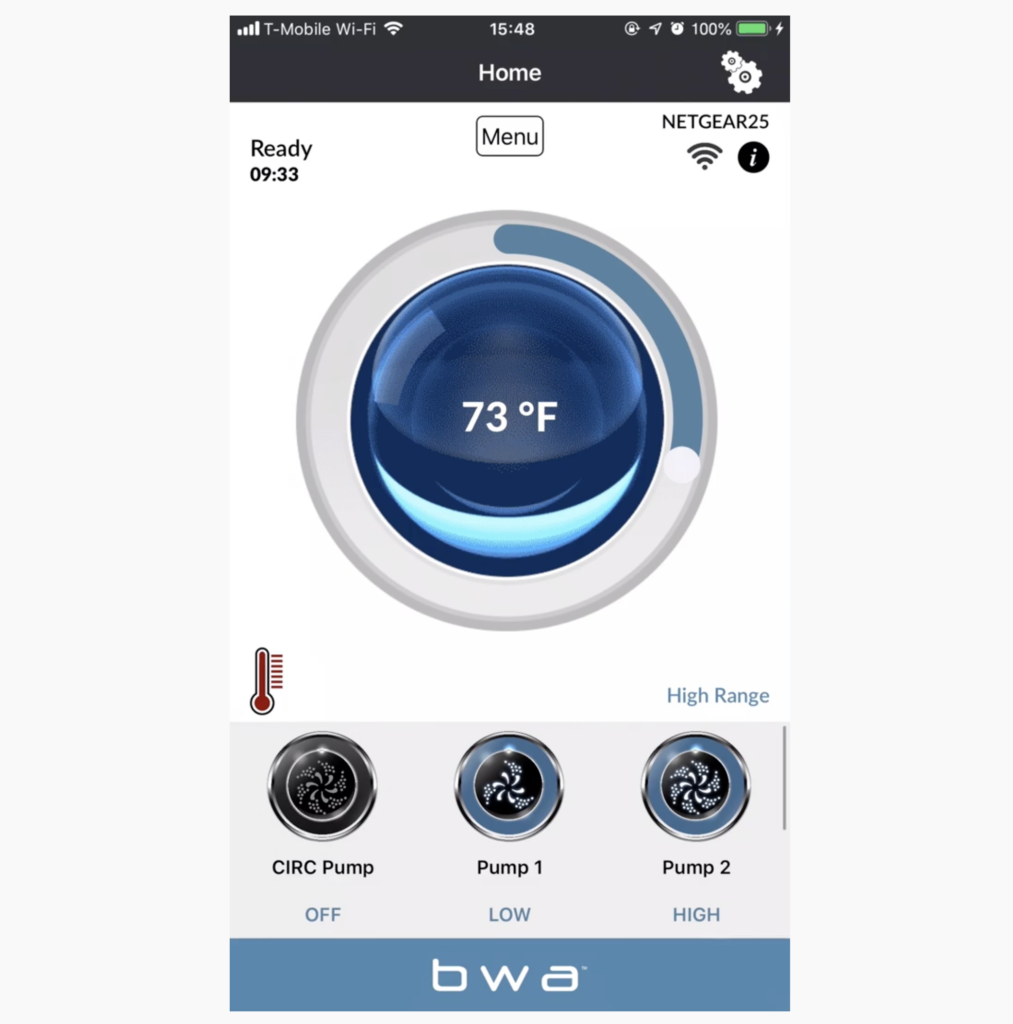 Using Hot Tub WiFi
Download the bwa app from the Apple store or Google Play. Search for Balboa Water Group.
For initial set-up, connect your phone to the WiFi network from the Balboa module. Look for a network that begins "BWGSpa_" and is followed by six characters. These characters are unique to each spa.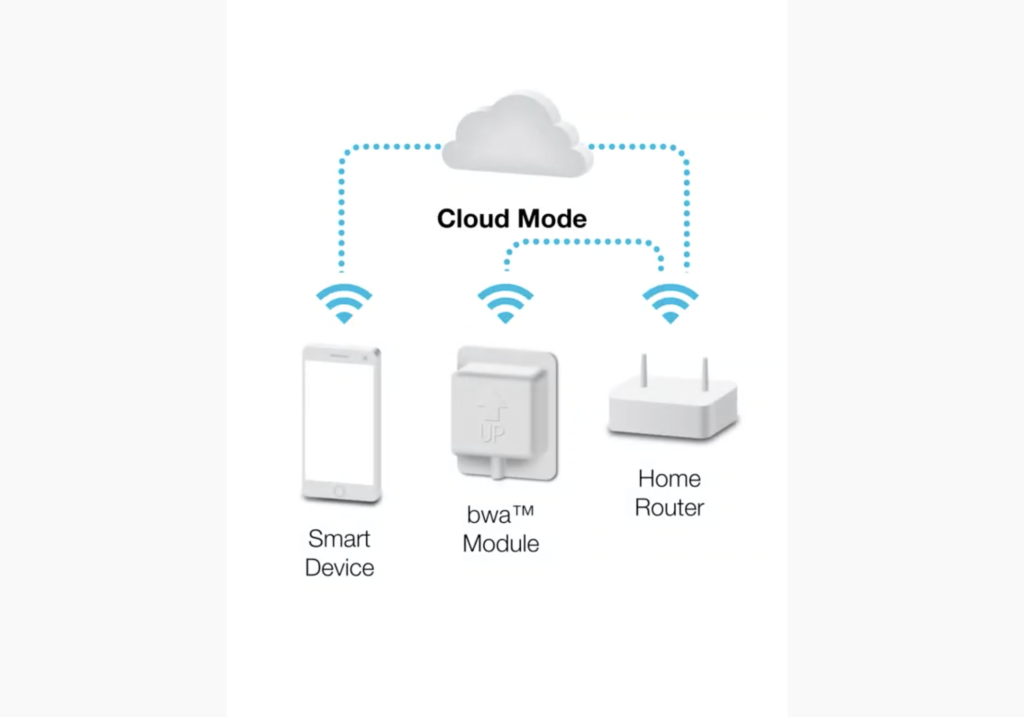 There are three types of connections when using the WiFi module on your hot tub. Direct is the connection between your phone and the hot tub. Local is the connection between your hot tub and home router. The cloud connection is when you are using your phone to control your hot tub when you are away.
Confirm that you can control your hot tub's operations in direct mode. Once you know you can turn on the pumps, connect the spa to your local WiFi via the app.
Be sure to follow the directions for setting up your account. You will need an account to control your hot tub via cloud service. This initial set-up requires you to be next to your hot tub so that you can connect to the WiFi module!
Keep in mind the location of your router and WiFi signal strength. The closer your WiFi router is to your hot tub, the easier it will connect. The bwa app requires a 2.4Ghz home
Network. A WiFi signal strength of -50 dBM or better is recommended so you can enjoy non-interrupted cloud service.