A deck offers a way to expand your outdoor living space. As comfortable and stylish as it is functional, a deck offers space to relax and entertain while enhancing the look of your backyard.
Every deck project is unique, and yours should reflect your personality and how you plan to use it. Materials, railings, and layout can help you create a rustic mountain retreat or give your suburban lot a more modern aesthetic.
But no matter how much planning goes into your deck, it might also be time for a refresh. Lighting, layout changes, and additional seating could change the look of the space while making it more functional.
But you don't need to take on a costly rebuild — if you don't want to. These upgrades vary in price and scope but will make your deck more inviting.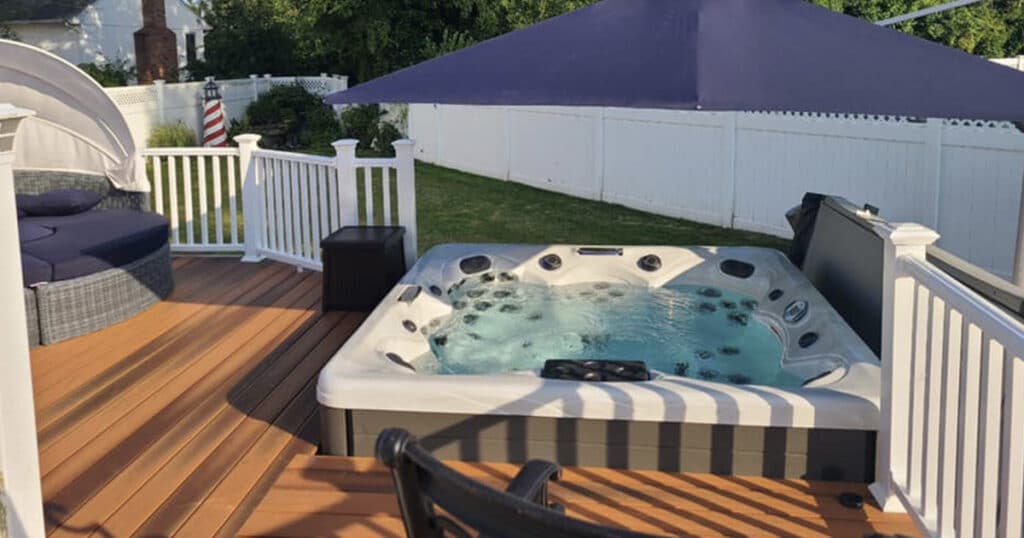 Putting a hot tub on a deck
A deck can be a natural place to install a hot tub. You will have convenient access to the hot tub and include it in a space that you already enjoy using. There are some considerations, though, if you want to put a hot tub on a deck.
The deck will need to be able to handle the weight and size of the hot tub when it is filled with water. How much does a hot tub weigh? A large spa can weigh about 7,000 pounds!
It is best to have a licensed contractor evaluate your space if you plan to put a hot tub on your deck. If need be, the deck can be reinforced before your hot tub is delivered.
Other options for putting a hot tub on a deck include extending the structure and pouring a concrete pad underneath the deck and putting the spa in the deck.
Related: Check out these backyard ideas to upgrade your deck!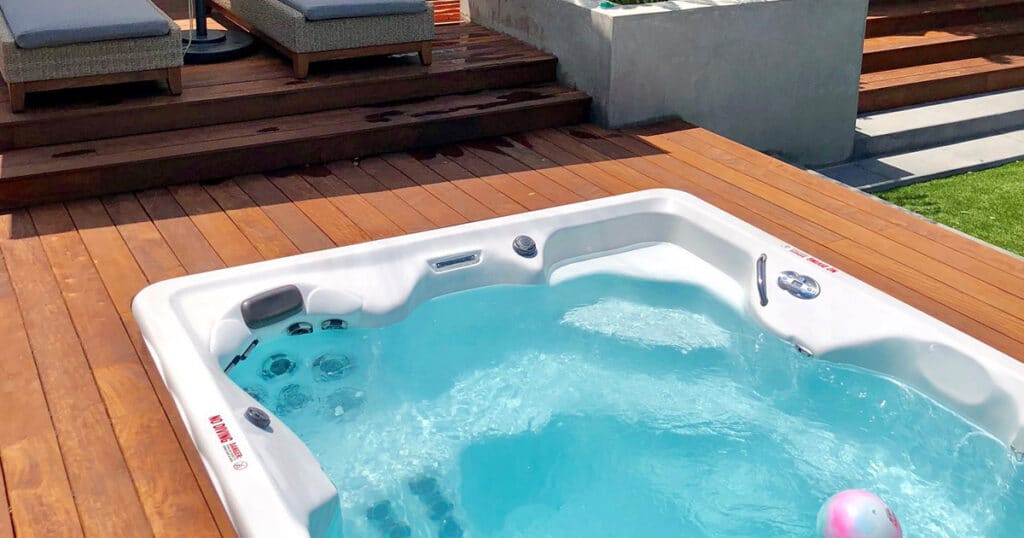 Tips to improve your deck
A deck is often a second living space that you enjoy just as much, if not more, than your living and family rooms. Depending on where you live and whether you have amenities like a hot tub, you might find yourself outdoors year-round.
The design and features of your deck should be thoughtfully chosen so you can relax and entertain with ease.
From a general "spruce up" to design overhauls, these tips will help you improve your deck.
Basic deck care
Just like your indoor spaces, your deck needs regular upkeep. Maintenance and cleaning will not only help your deck look nicer but help it last longer. You should give your deck a thorough cleaning about once a year, taking time to scrub the boards that are particularly dirty and use a deck-cleaning solution.
New railing
Do you want a new view of your backyard? Consider updating your deck railing. No longer are you limited to the traditional wood rails. You can replace them with modern stainless-steel cabling or black metal for a modern look. Horizontal rails also update the appearance of your deck. Or, for an unobstructed view, consider tempered glass deck panels that will let you take in the scenery.
Addition
Adding onto an existing deck can help you create the backyard retreat of your dreams. You will have more space for lounging, cooking, and entertaining. A deck extension could include widening or lengthening the deck or adding a different level. And, you can avoid the cost of an entire deck re-do if your existing deck is in good condition.
Related post: Behind the Build: Swim Spa on Deck Installation
Hot tub
A hot tub by Master Spas is the ultimate deck upgrade, turning your deck into a relaxing sanctuary. Just steps from your backdoor, you can enjoy a therapeutic soak at the end of a long day. Or, get an energizing start to your morning as you drink your coffee.
The best place on a deck to put a hot tub will have easy access to your house, a sense of privacy, and the perfect combo of sun and shade.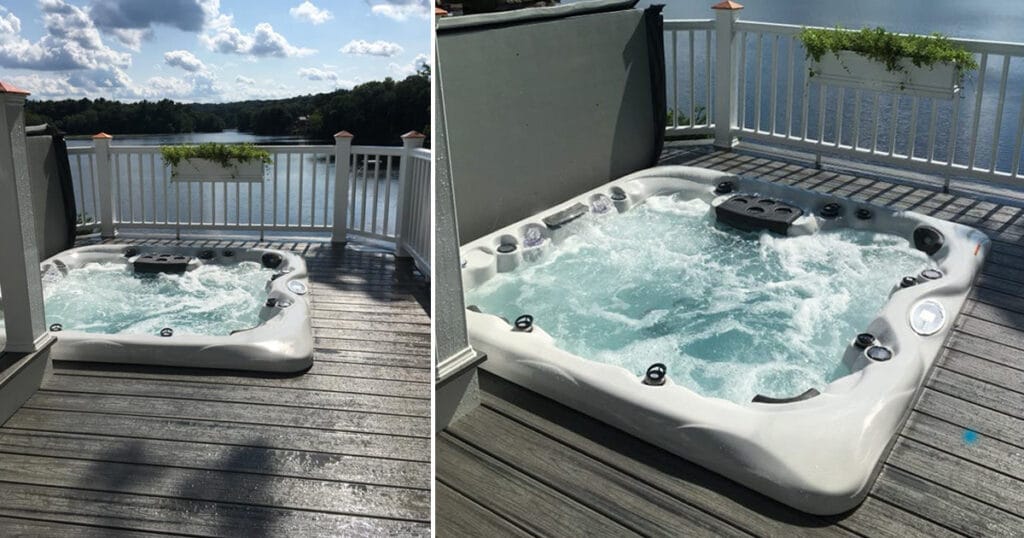 Consider lighting
Safely enjoy your deck while adding to the overall ambiance of your space with thoughtfully chosen lighting. Recessed lights can help you navigate the stairs while lanterns can shed light on a seating area.
You can also upgrade your deck lighting by adding spotlights. Mount the fixtures onto nearby trees or your pergola. (Don't have a pergola? Check out the next way to upgrade your deck!)
Hot tubs by Master Spas feature LED lighting that cast a colorful glow on the water. Change the colors using the easy-to-use touchscreen panel.
Shade
A deck, on its own, does not offer any protection from the sun. While your yard might offer natural shade from mature trees, some spaces might need some form of shade. A sun sail, pergola, or canopy can make it more comfortable to sit outside on a hot summer day. When considering whether you want a more permanent structure to add shade or something that can be tucked away, consider the style of your home and deck. You want the pergola or canopy to complement the color and style of your space. An offset umbrella is also an option but it can be obtrusive, especially if you have a smaller deck.
Incorporating shade into your deck design can also help protect your hot tub. It will keep natural elements — leaves, dirt, pollen — out of your water, making it easier to balance the chemicals.
Bench border
Patio furniture can be expensive and even the most well-made pieces will need to be replaced every so often. It can be frustrating and costly to find an outdoor furniture set that you like, only to swap it out after five years. Built-in benches offer a more permanent seating solution while helping to define your deck. Ergonomics are key when planning your deck bench but otherwise, you can choose a style that will work for you. A bench can be built with storage, giving you a place to put hot tub chemicals or supplies. A wraparound bench offers plenty of seating for entertaining.
If you want to upgrade your deck by building bench, you can take it on as a DIY project. Or, you can have a contractor build it.
For more backyard ideas, download our Hot Tub Planning Guide.