The winter months can be hard. From the gray skies to the chillier temperatures to all that time inside, the season can take a toll on you. It can negatively affect your mood, cause dry skin, and lead to increased swelling in the joints.
By the time you get to March, you are ready to spring forward. Spending time outside can help you get the vitamin D you crave and get you even more excited about the warmer months to come.
Taking time to make sure your outdoor space is inviting and comfortable can bridge the gap between a long winter and summer.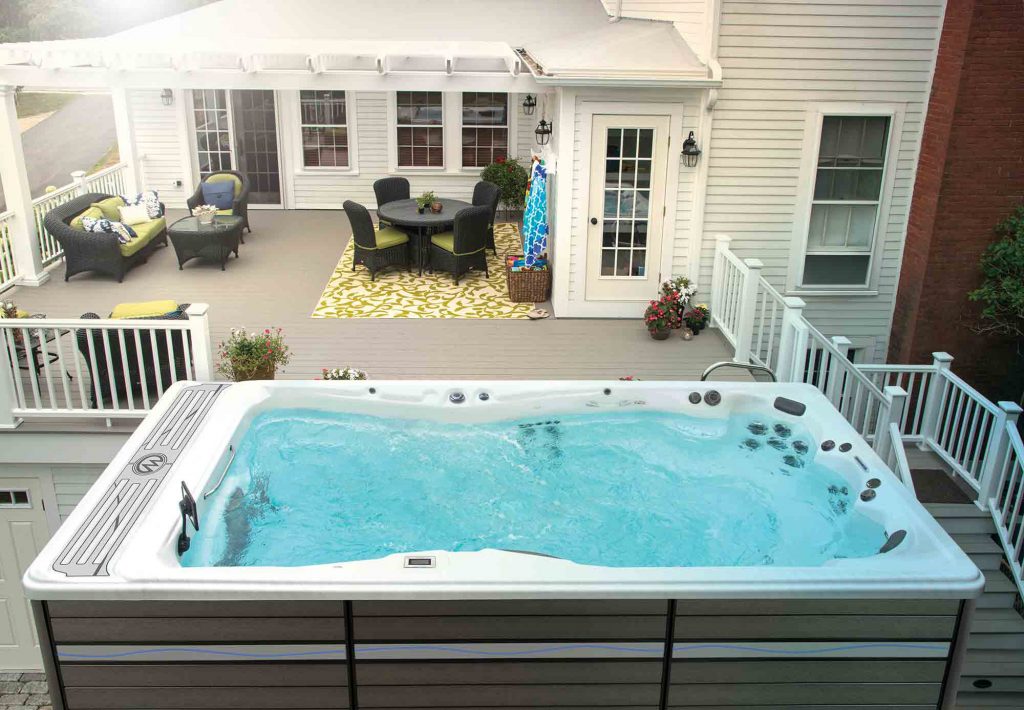 5 Quick Tips for Outdoor Spring Décor
Adding a spring touch to your outdoor living spaces does not have to require weekend after weekend of projects. Those weekends are better spent relaxing in the outdoor space, especially if you have added a hot tub by Master Spas.
By taking an afternoon to pick up some new accessories or to freshen up some of the more permanent elements of your area.
Fresh Coat of Paint
Winter can be hard — not just on your mental well-being but your outdoor finishes. A fresh coat of paint can bring new life to your outdoor living space. Columns, railings, and old brick can take on a new look without much time or money. Chances are, too, that you might even have the supplies already.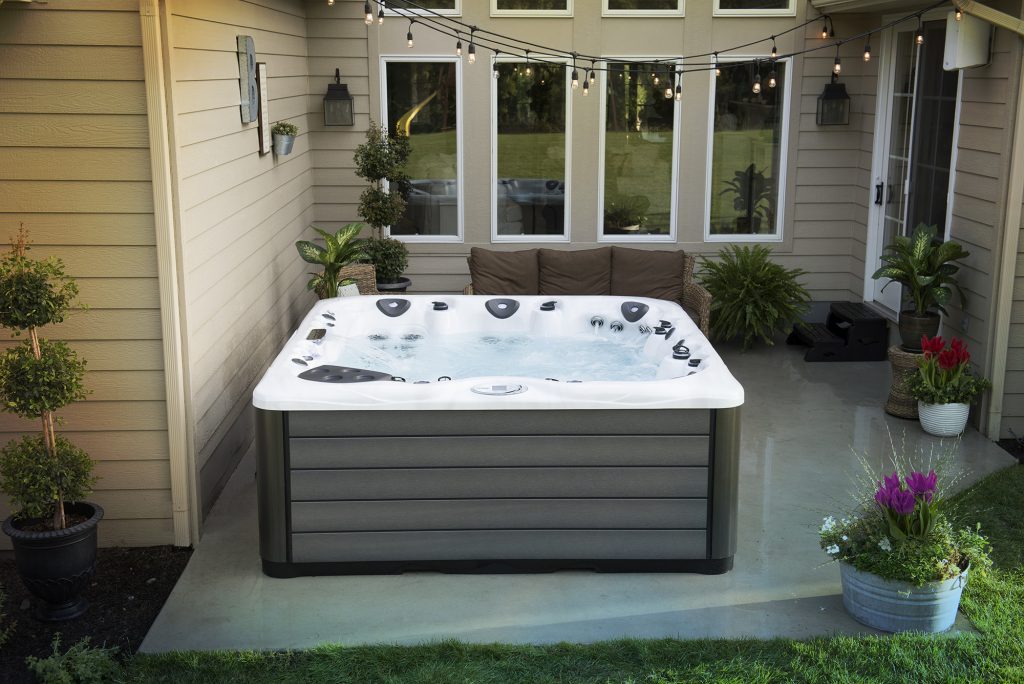 Lighting
While the temperature is warming up and the days are getting longer, it's not quite summer. Ambient lighting, whether it's with lanterns or more permanent outdoor fixtures, can extend your outdoor living space.
Patio Heaters
Warm up your space and create a cozy atmosphere with a patio heater. Designed to withstand the elements, you can set up the heaters where friends and family like to gather. They are easy to move as well, so you can place it next to your favorite spot and enjoy a cup of coffee on a chilly morning. Choose a sleek design or even one that is mounted from the ceiling to make your outdoor patio an all-season space. There are even patio heaters that resemble concrete planters, complementing other elements of your landscape design.
Make it Comfortable
Throw blankets and pillows make any space inviting. When the warm weather has yet to make a more regular appearance, these outdoor accessories make outdoor living more enjoyable. A new set of outdoor pillows or a new throw blanket can easily add new character to a space. While you might not be ready to decorate with seaside-inspired décor, geometric or floral prints are ideal for spring. A pillow with a classic design can act almost as a neutral from spring to summer and even fall.
Faux Sure
Colorful décor that features realistic but faux looking blooms can help you brighten up your patio space. Think purple hydrangeas, coral colored peonies, and pink tulips. Choose from prearranged pieces that are available at home or craft stores, or you can choose your favorite stems. Thoughtfully hung galvanized buckets can be a great vessel for faux bouquets and greenery in the spring. For the summer, switch out the look with fresh herbs.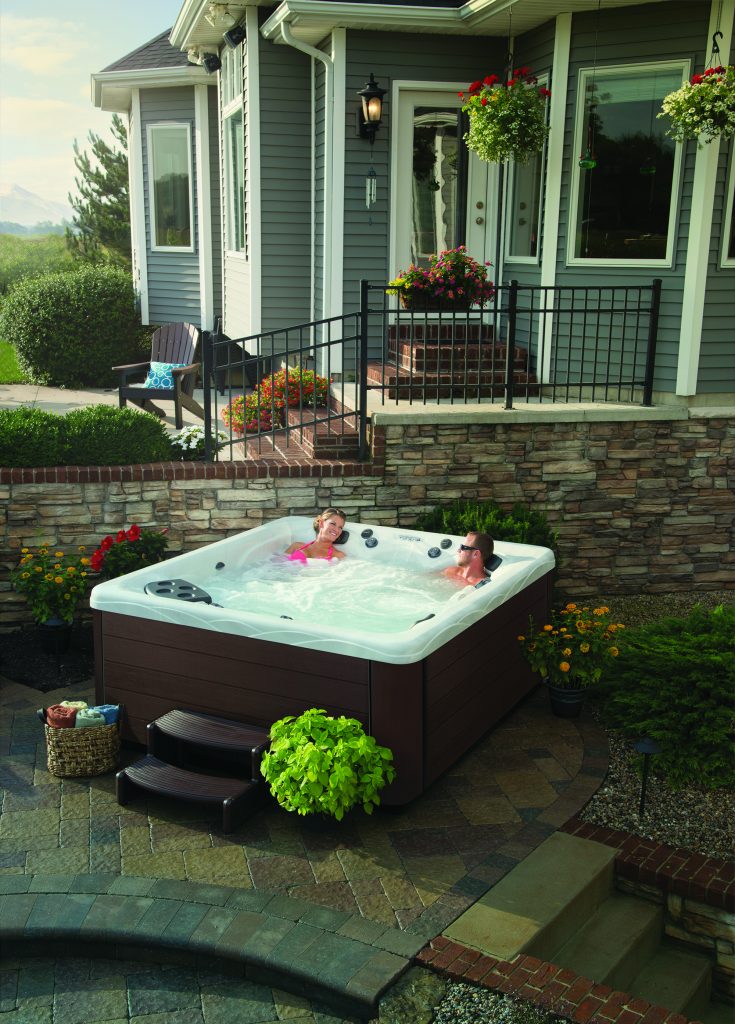 Hot Tub Season is Here
When is the right time to buy a hot tub? Think spring!
Hot tubs by Master Spas are built to be used year-round, in any climate. A spa can be installed in less than a day once the site is ready.
And with a hot tub by Master Spas, you can extend your outdoor season to 12 months. 
As the weather begins to warm, it can be the best time to buy a hot tub. The ground is no longer frozen, and contractors' schedules have yet to fill up. There is time to pour a concrete pad or stamped concrete patio.
Other benefits of buying a hot tub in the spring:
You are not disrupting any existing landscape. Depending on where you live and your planting zone, perennial plants and bushes have yet to bloom.
You can create a space that you've been wanting and it's ready for new plants when they start to show up at the garden center.
Evenings are still chilly enough that a soak at the end of the day will feel like a luxury.
For more information about installing a hot tub, download the Backyard Planning Guide from Master Spas.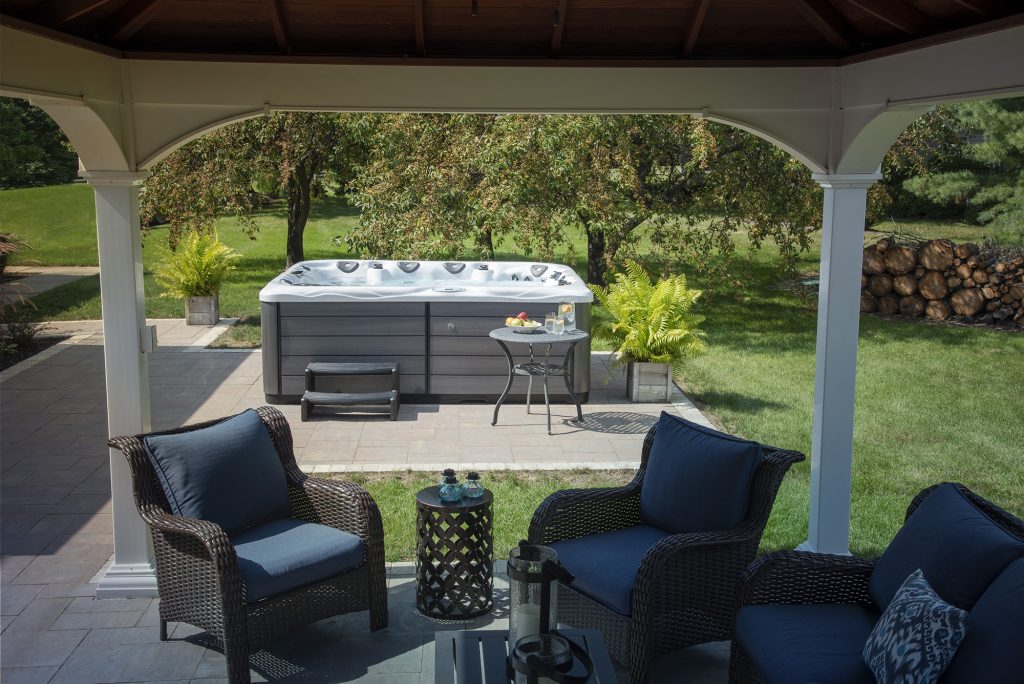 Feeling Blue
The 2020 Pantone Color of the Year is Classic Blue. According to Pantone, "Classic Blue is elegant in its simplicity."
This color is a timeless classic that can be incorporated into your outdoor décor for 2020 — and the years to come. It effortlessly complements spring hues, such as pink, yellow, and green. As you move into summer, pair it with classic white for a seasonal nautical look. A cheerful yellow also complements Classic Blue for a vibrant summer style.
For your outdoor spring décor, consider adding an all-weather rug that incorporates Classic Blue. Ceramic planters in Classic Blue are also a nice touch.