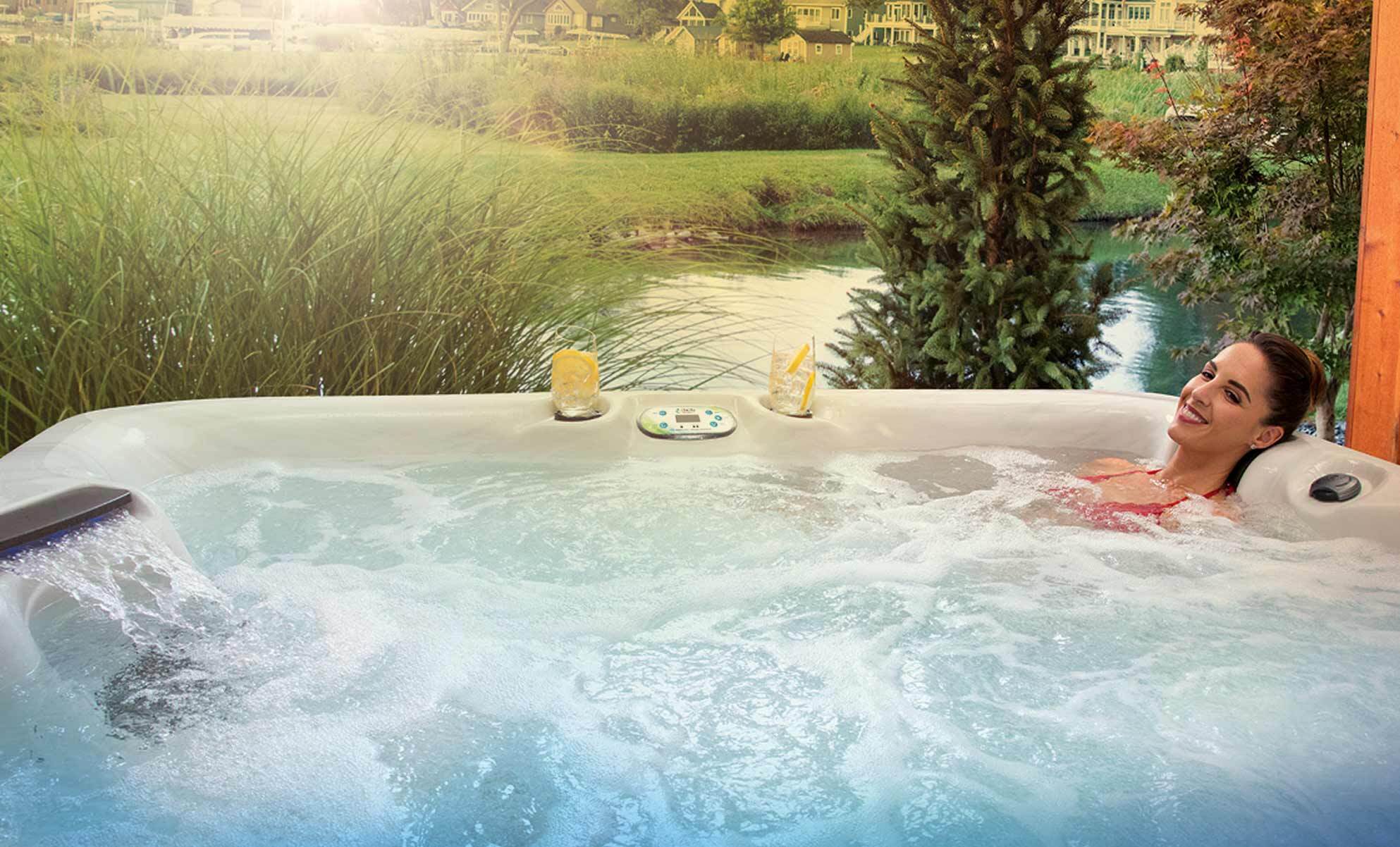 Clarity Spas

Balance 8

The Balance 8 is similar to the Balance 7, only bigger, as it provides a more generous amount of space, which really allows you to spread out and easily find your quiet place. With dual therapy pumps and 48 massaging jets, the Balance 8 is designed for relaxation.
Dimensions
94" x 94" x 36"
(239 cm x 239 cm x 92 cm)
Clarity Spas

Balance 8
Dimensions
94" x 94" x 36" (239 cm x 239 cm x 92 cm)
Weight (Dry/Full)
900 lbs (408 kg) / 5,890 lbs (2,672 kg)
Gallons
465 (1,760 L)
Power Requirement
240 V / 50 Amp
Seating Capacity
6
Stainless Steel Jets
48
Pumps
2
Water Features
1
Filtration
EcoPur® Charge
LED Lighting
Interior LED Lighting
Backlit Cupholders
Exclusive Features
StressRelief Neck and Shoulder Seat™
Master Force™ Bio-Magnetic Therapy System
Listing Number
1610
3 YEARS - Spa Structure
3 YEARS - Shell Surface
1 YEARS - Equipment
1 YEARS - Plumbing
1 YEARS - Jets
5 YEARS - Skirting: Dreamstone™
Lifetime - Skirting: Duramaster Polymer™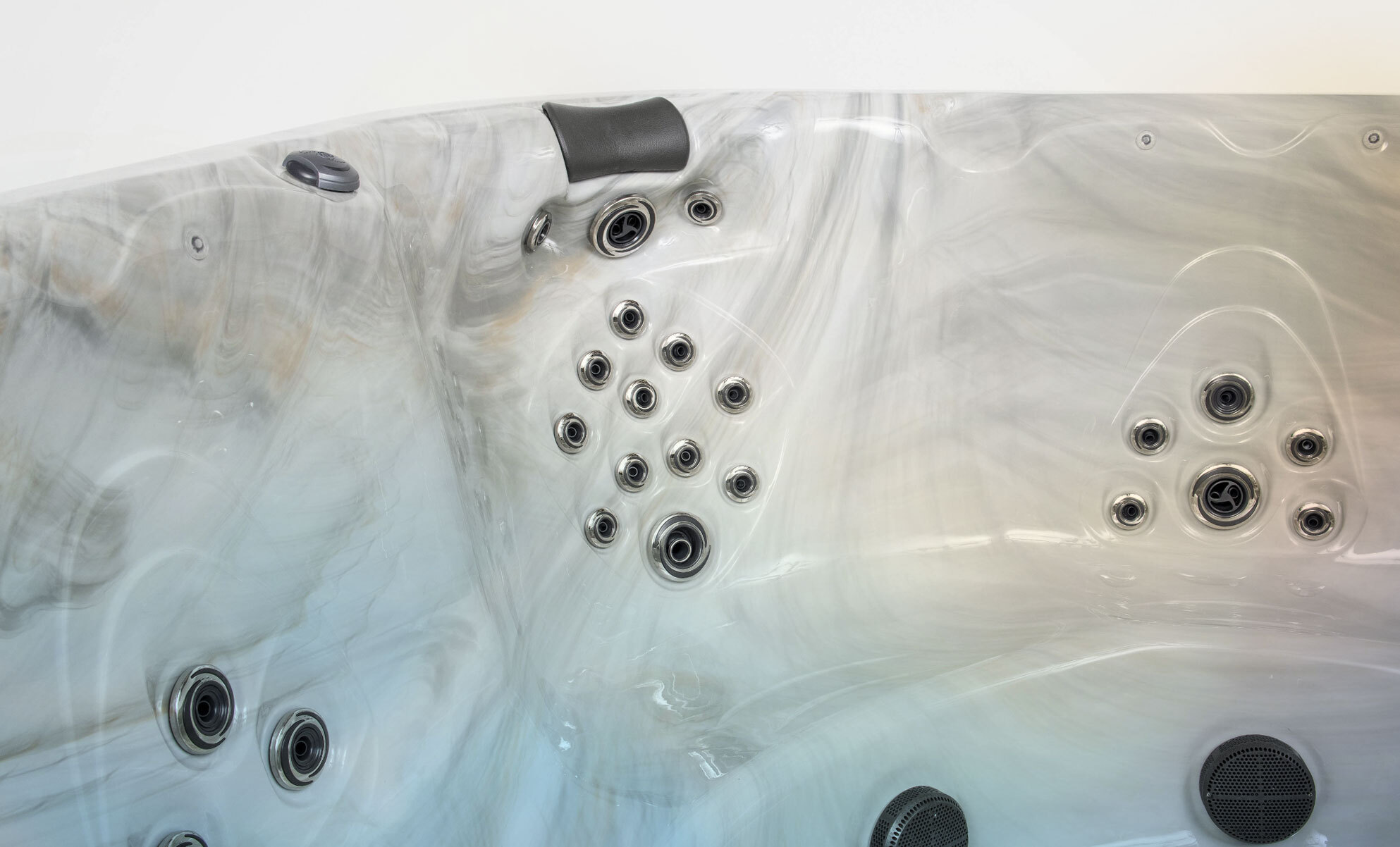 See what our customers are saying
Spacious Retreat
"We love our new hot tub! It is perfectly spacious with great jets and nice waterfall feature. It keeps the heat up even in cold Alberta weather. The filter system needs minimal chlorine, which is amazing for my psoriasis/sensitive skin!" - Candyapplered442, Canada
Chronic Pain Relief
"We use our hot tub every day, several times a day! I have dad several spinal surgeries and am in constant pain. The hot tub has been amazing in helping get through the day! Wish I had done this sooner." - Angie, Texas
Hot Tub for Better Sleep
"I can't believe how much we use this thing! We love jumping in there every night right before bed for about an hour. I can tell you I have never had such a wonderful restful night sleep in years. I don't know what it is but it's amazing. Look forward to going in it at the end of every day." - Pjschreifels, Wisconsin
At Master Spas, we make buying a hot tub or swim spa just as relaxing as using one.
See a hot tub or swim spa, select the perfect size.
We can do this with a photo & dimensions or by visiting your backyard.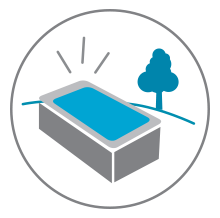 When you're ready, a hot tub or swim spa can be installed in one day.
Clarity Spas
Balance 8 Reviews