Healthy Living

HL 8

The ultimate in Healthy Living, the HL 8 is spacious and comfortable. Featuring an ergonomic lounge seat and 54 jets, this model delivers targeted relief to all areas of your body. Add the optional sound system and colorful lighting for a totally relaxing spa experience.
Dimensions
94" x 94" x 36"
(239 cm x 239 cm x 92 cm)
Estimated Monthly Operation Cost
$20.37
See what our customers are saying
Lights, Jets...Relaxation!
"My wife and I truly love our new hot tub! With color changing lights and all the jets, we are totally relaxed when we get through using it! Thank you!" - Jeff64, Missouri
Relaxing into Retirement
"My wife has arthritis as do I. The HL8 just made sense, especially given our health and retirement. We absolutely, without a doubt, love our spa! It has made a difference in our life and is a joy to relax in." - BowfinMike, Texas
Best Way to End the Day
"We absolutely love our Master Spa. Even with our busy schedules, we still find time, or should I say make time, to end our day in the relaxing spa! After the kiddos have gone to bed, it is a great time for the two of us to relax and focus on each other! We love to sit in our favorite spots — mine is the lounger, and his is the therapeutic seat — and gaze up at the stars!" - softballmom, Missouri
At Master Spas, we make buying a hot tub or swim spa just as relaxing as using one.
See a hot tub or swim spa, select the perfect size.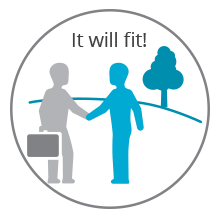 We can do this with a photo & dimensions or by visiting your backyard.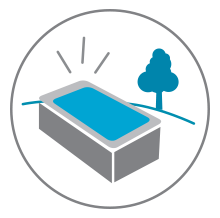 When you're ready, a hot tub or swim spa can be installed in one day.
Healthy Living
HL 8 Reviews