The backyard has become more than a swath of grass, one that could be home to a vegetable patch or flower garden. This outside space has evolved from functional to fun, with more homeowners viewing the backyard as extension of indoor living areas.
Of course, there should be plenty of function in this space where you entertain.
But no matter how you choose to design your backyard, thoughtful design choices will maximize its function. Here is a look at our most popular backyard photos on Pinterest, showcasing how a swim spa or hot tub by Master Spas can transform your space.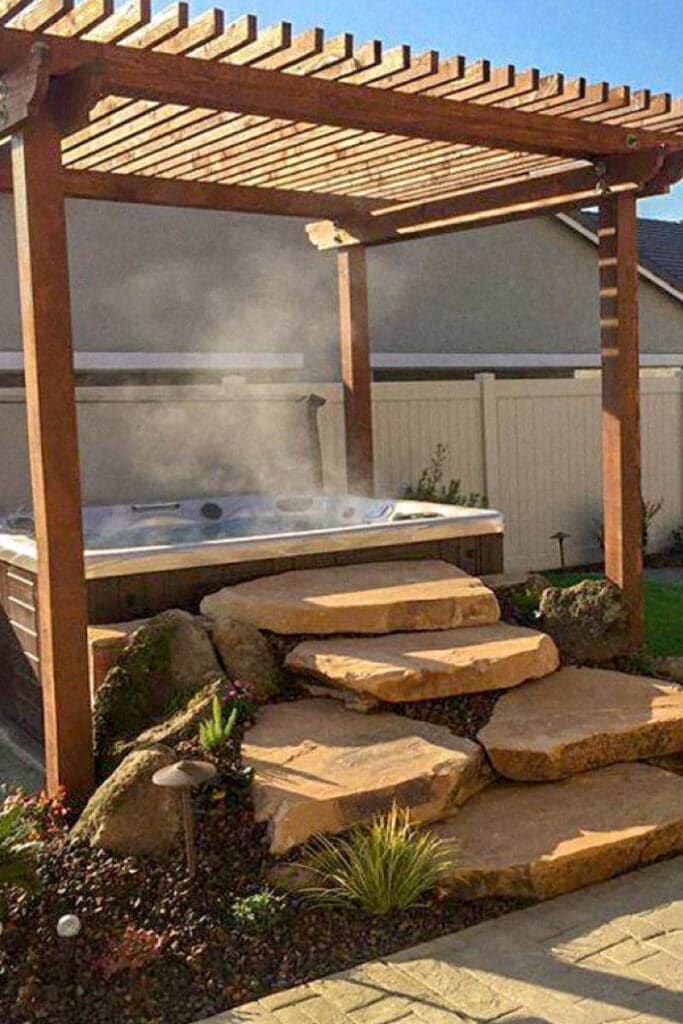 Backyard Design Ideas
The photo of this hot tub installation is the most popular pin on Master Spas' Pinterest page. And for good reason! This backyard has a beautiful pergola, stonework, and other natural elements. A stamped concrete patio creates a path for people going in and out of the hot tub.
Backyard design features: Stamped concrete patio, rock garden, pergola, hot tub, ornamental grass
Design tip: Mix natural textures and colors. There are large stones that act as steps with more boulder-like rocks for decoration.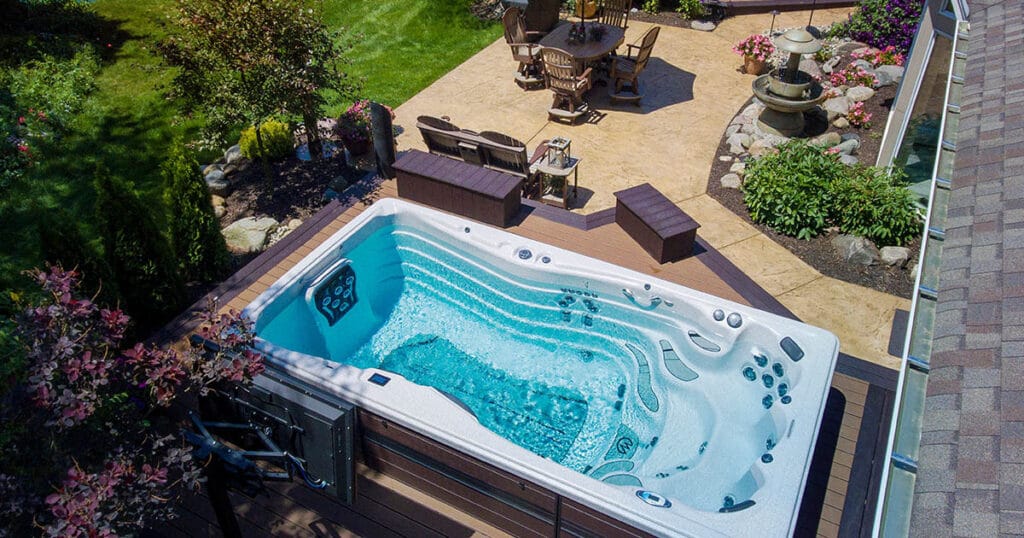 This beautiful suburban home features a sloped yard and views of the adjacent pond, ruling out the option of an in-ground lap pool. Instead, the homeowner expanded their existing patio to create more outdoor living space. An H2X swim spa was installed in a deck for a partially recessed look.
Backyard design features: Stamped concrete patio, above-ground swim spa, grill, deck storage boxes, outdoor seating, garden fountain
Design tip: Create different "zones" in your backyard with patio furniture, outdoor storage, and lounge seating.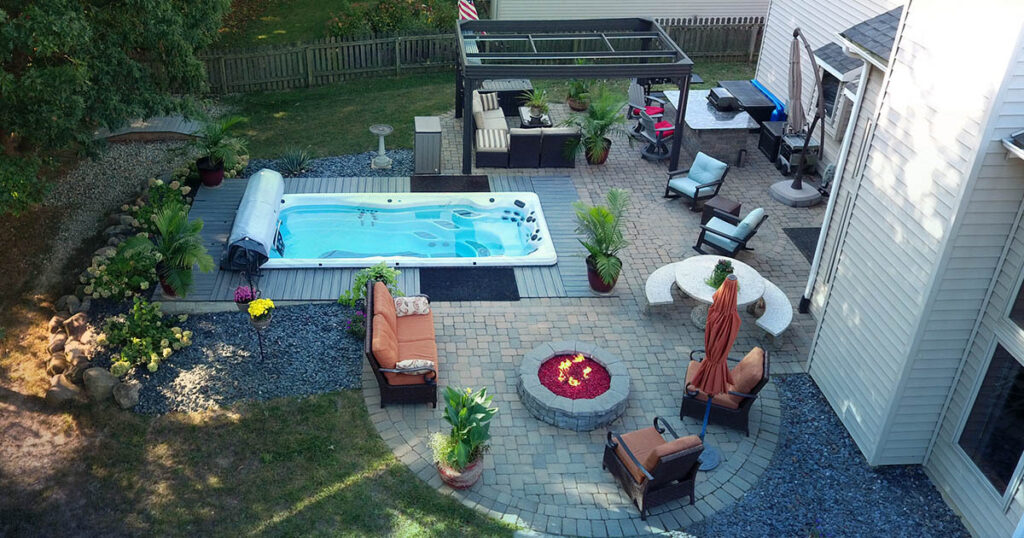 This Indiana backyard has something for everyone — an outdoor kitchen for the at-home chef, a fire pit for cozy nights, and plenty of seating for guests. The recessed installation of the H2X Trainer 18D offers the look of an in-ground lap pool without compromising the entire backyard.
Backyard design features: Grill, smoker, pergola, gas fire pit, brick paver patio
Design tip: If you want to install your swim spa in the ground, be sure to plan for access to the equipment. Pieces of the decking can be removed for a service rep if needed. For more information about installing a swim spa in the ground, download our Backyard Planning Guide.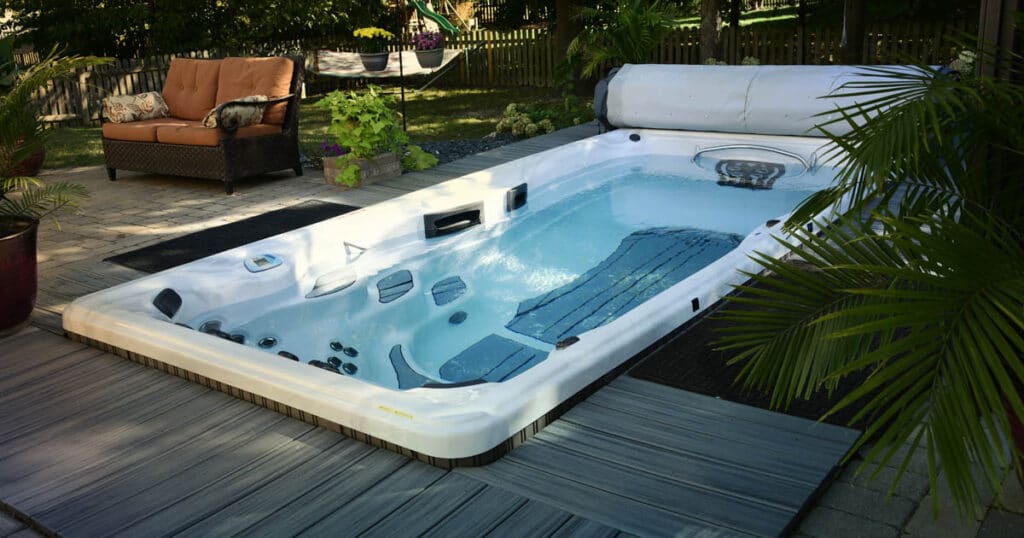 If You Like This Post …
Fire Pit and Hot Tub Backyard Design Ideas
One-Day Projects to Revamp Your Backyard
Backyard Design Ideas for 2020