A small backyard can pose challenges when it comes to landscape design, whether you are planning a complete makeover or simply want to freshen up the space. But a smaller space can also be quite charming with thoughtful design and intentional décor.
And a hot tub can be an integral part to the design. From the soothing sounds of the water to the calming waterfalls, you can create a cozy sanctuary where a hot tub by Master Spas is part of the appeal.
Here are seven tips to create a beautiful backyard where size doesn't matter.
Small Backyard Ideas for Your Space
Incorporate Bright Colors
Reds, purples and oranges are not only lovely but they capture your attention. Whether it's a pretty planter or raised bed, colorful blooms can create a focal point so that the brain doesn't perceive the space as smaller.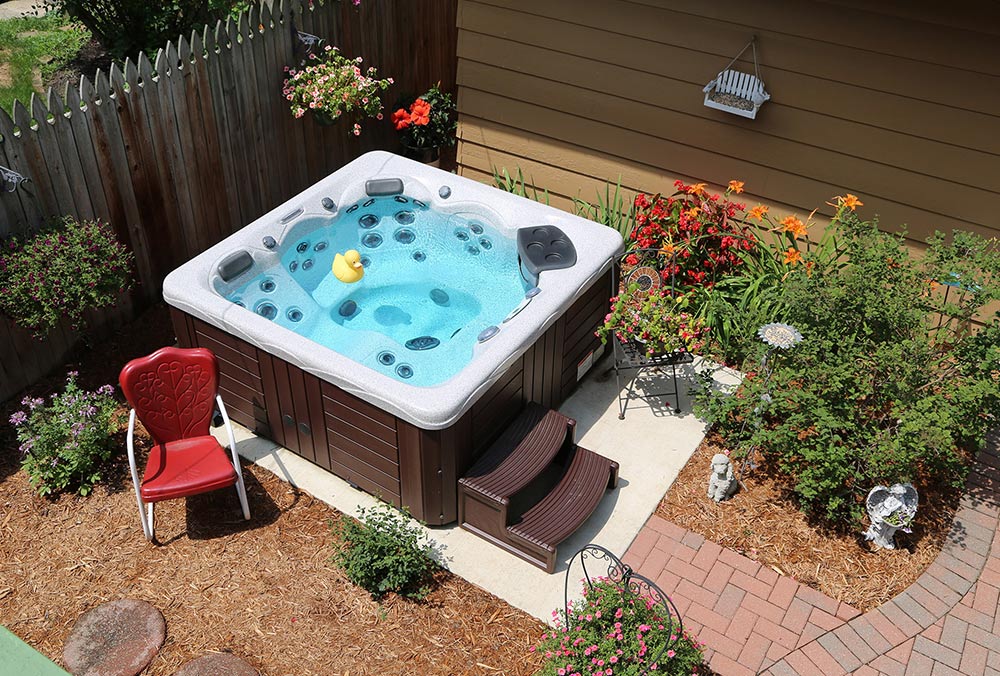 Grow to the Sky
Tall plants and flowers can draw the eyes upward, creating a sense of height and space. Vining flowers such as clematis, bougainvillea and moonflower can be grown along a trellis or fencing. Be sure to check with your local garden store about what plants will do best in your area.
Bonus: As the perennial flowers mature, they will create a lush and beautiful "wall," adding a sense of privacy.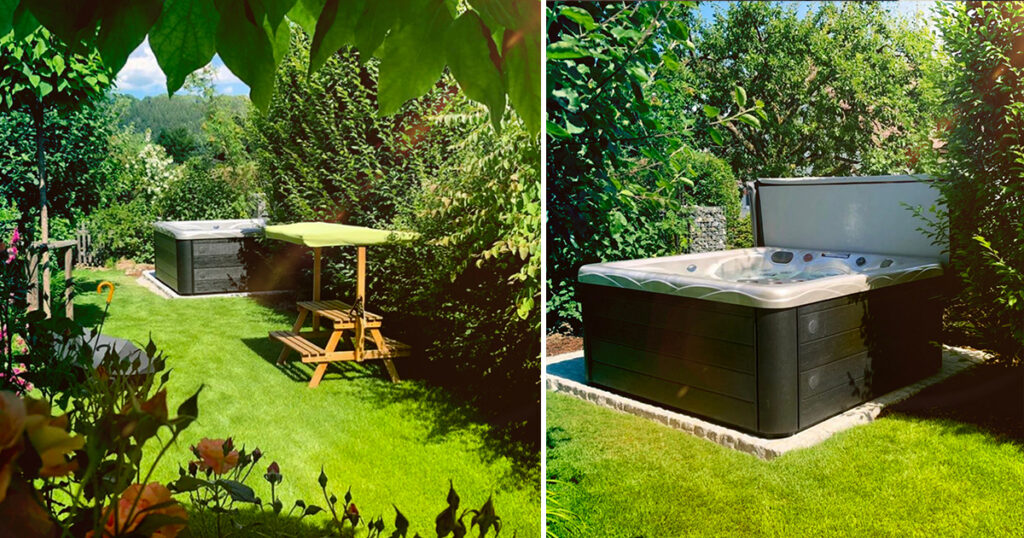 Scale Down
The key to choosing outdoor furniture for a small backyard is to choose pieces that define but don't overwhelm the space. Consider choosing a love seat instead of a sofa, or furniture that is light in color. Even chairs or other items that sit higher off the ground will create an airy feeling, making the area feel more spacious.
Master Spas manufactures three hot tubs that can fit into the coziest of spaces in your backyard. From the cute corner unit, the TS 240, to the Ocho Rios SE where you can lounge back and relax, explore more about these small hot tubs.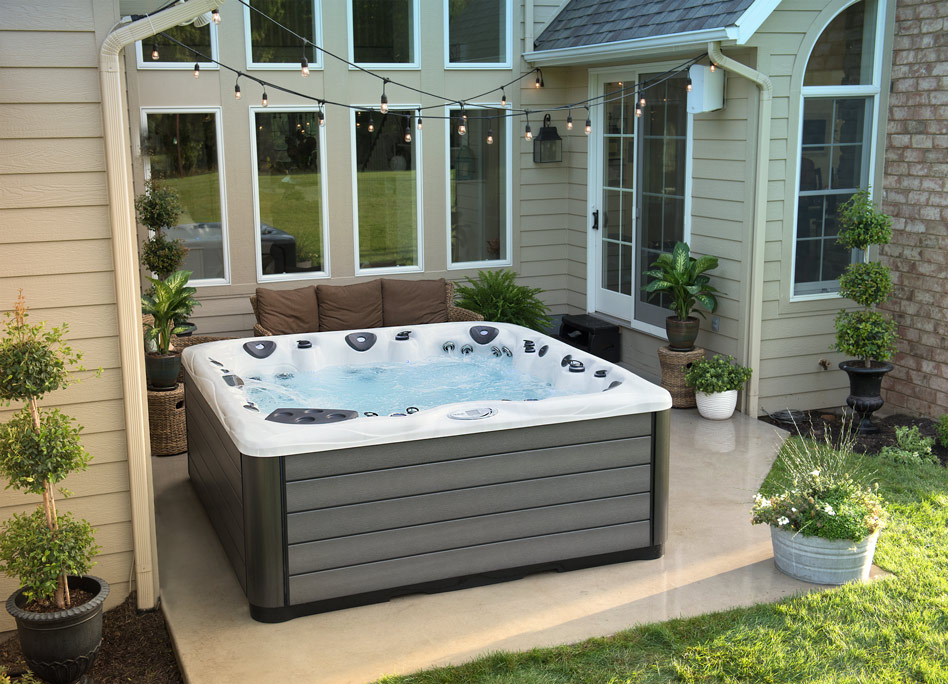 Don't Forget Function
When creating a backyard retreat, it can be easy to get caught up in selecting décor because it's pretty or you saw it in a magazine. But when you are searching for small backyard ideas, it's key to make sure that you look for things that will work for your lifestyle.
Many people want a space where they can get away from the stress of daily life and unwind. A hot tub not only offers a mental escape but it call also ease the physical stress (aches, pains, muscles soreness) that comes from life's demands — work, exercise, home maintenance.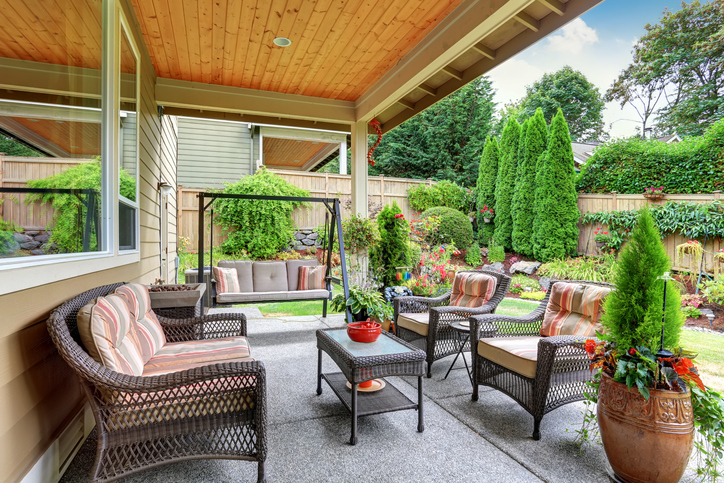 Maximize the Space
While the things you select should have a purpose, it doesn't mean that you have to go "small" on décor. You just have to be intentional about the items you choose and where you place them. We love these small backyard ideas: a bench can double as a storage; decorative planters mounted on a fence can be a place to store garden tools or grow herbs.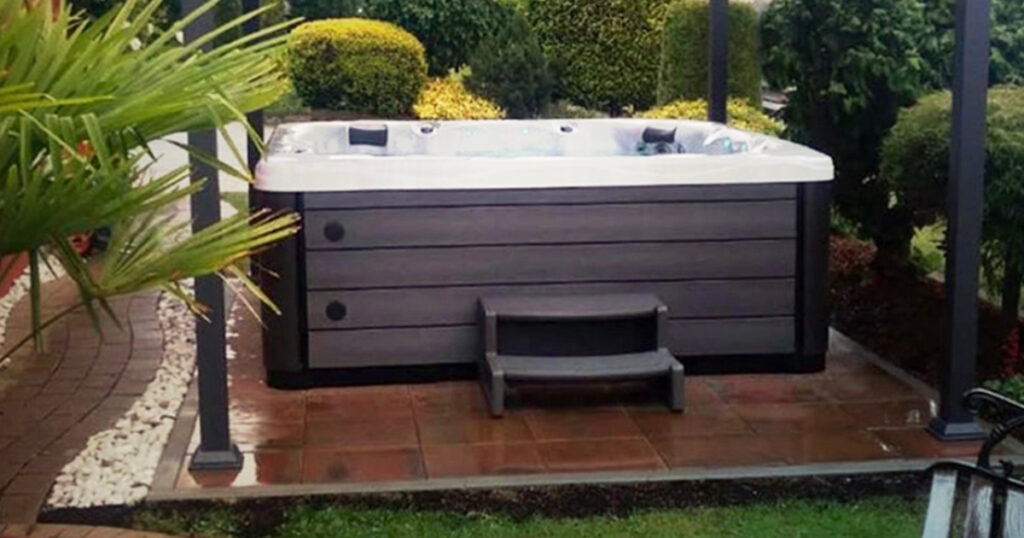 Create a Focal Point
A fountain or large planter with a mix of blooms can add some drama and intrigue to any small space. If you go for a fountain or other type of water feature, consider choosing a piece with a dark bottom. The trees and sky will reflect in the water, acting as a mirror almost and making the space feel bigger.
Minimum Maintenance
We love this tip from Houzz: A small space is fantastic because there's less to take care of. Consider planters, ground cover, and native succulents and grasses that are easier to take care of.
A hot tub from Master Spas is also easy on the maintenance, thanks to the foam insulation and innovative water care system.