It's official: Summer is over. And while there might be some who are ready to sport cozy sweaters while sipping a hot pumpkin spice latte, we're not quite ready to say goodbye to sunny days, ice cream treats, and afternoons hanging around the swim spa.
If you are like us, there is good news. September and even October does not signal the end to warm temperatures and getting a glimpse of summer days gone by. Plus, there are plenty of cool days ahead to enjoy all things autumnal.
Here are our favorite ways to keep soaking up summer.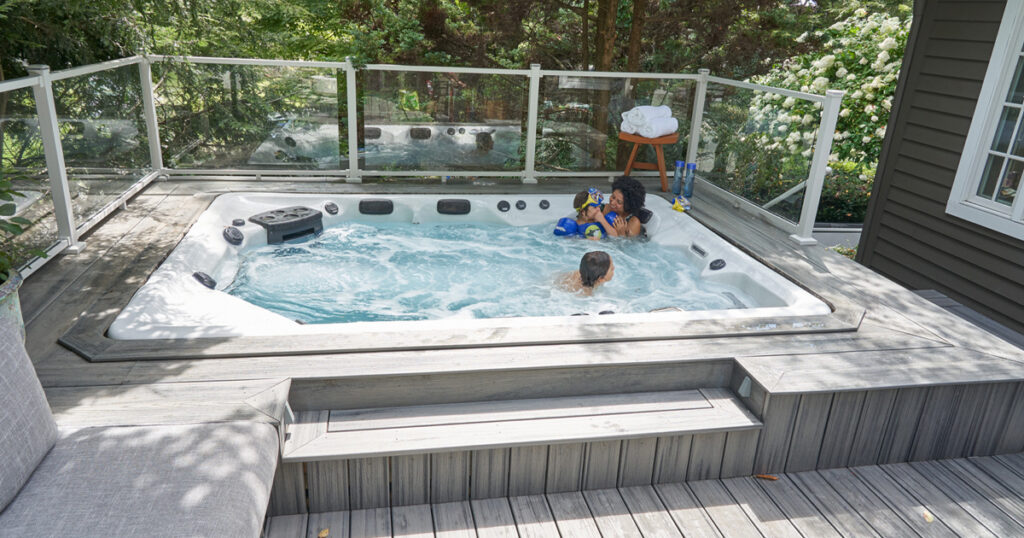 Get in the water
When you want it to be summer (or it still feels like the high season), there's only one thing to do: cool off in the water.
Whether you want to float on a raft, toss a beach ball, or chill in a therapy seat, hanging out in a swim spa by Master Spas is guaranteed to make you feel like you're on vacation. The water of a swim spa can be set comfortably in the 80s, which is ideal for swimming or exercise.
And as the weather begins to cool (or you want to relax from a stressful day), you can adjust the water temperature up to 99 degrees.
Dine al fresco
Dinners on the patio are a summer classic. A burger cooked on the grill, a light salad served on the side, and a tall glass of sun tea.
But think about a meal al fresco when the mosquitoes are fewer and the bees have retreated. A lovely meal still cooked on the grill but without the sweat. And, if there is a chill in the light fall air, a warm cup of coffee with dessert.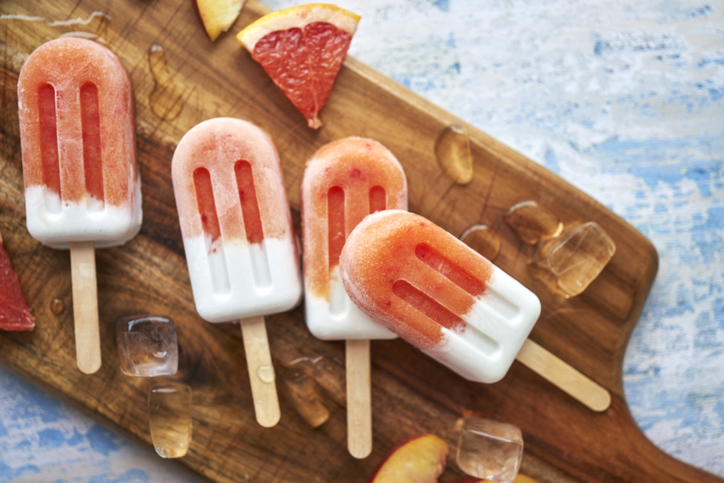 Make a frozen treat
There might not be anything better on a sultry August day than a refreshing ice cream from the local stand. But just like the community pool, many shops close up when the children return to school.
But a homemade frozen treat doesn't lose its deliciousness in the autumn. And it's a way to keep summer alive in your heart (and belly). Go for bright, fresh flavors or combine fall favorites with summer sweets.
We can't stop thinking about these Butterscotch Brickle Pudding Pops from Midwest Living and 10-Minute Ice Cream Pops from Food Network.
Exercise outdoors
The warmer months are marked with leisurely bike rides, hikes at the state parks, and evening strolls with your four-legged friends.
It can be hard to re-create that relaxed approach to fitness, especially as the temperature begins to dip. However, keeping your exercise routine in the fresh air helps extend the season. Consider bringing your yoga mat onto the patio and doing a few sun salutations with the sunrise as your backdrop.
Or, with the gentle rustle of leaves as a soundtrack, go for an easy swim in a swim spa by Master Spas. The water can be set to your perfect temperature and thanks to environmentally friendly foam insulation, there's no closing up for the season. You can swim year-round, whether it's a summery 85 degrees or a brisk 55.
Pick up a beach read
Summer is about light and fun, and a vacation to the beach always seems to include the perfect breezy book.
We're in the swim spa and hot tub business — not in the book recommendation sector. But Oprah is the queen of book lists, and her magazine suggested 28 titles for beach reading.
Among them are the best-sellers "The Woman in the Window" by A.J. Finn and "Girl, Stop Apologizing" by Rachel Hollis." The titles that have us ready to pull up a lounge chair and pour a glass of raspberry tea, though, are "City of Girls" by Elizabeth Gilbert and "Turbulence" by David Szalay.
Get in the garden
Colorful blooms are a signal that warm weather has arrived. Flowers in pinks, purples, and yellows make the landscape come alive.
But as the calendar rolls from September to October, there can be fewer bright hues to accent the space.
Instead of feeling a bit sad, rekindle those early summer days by adding colorful annuals in large planters. You can also think of warmer days, and plant bulbs to complement your current landscape and swim spa. While you won't see them bloom for six months or so, the process will bring you summer thoughts.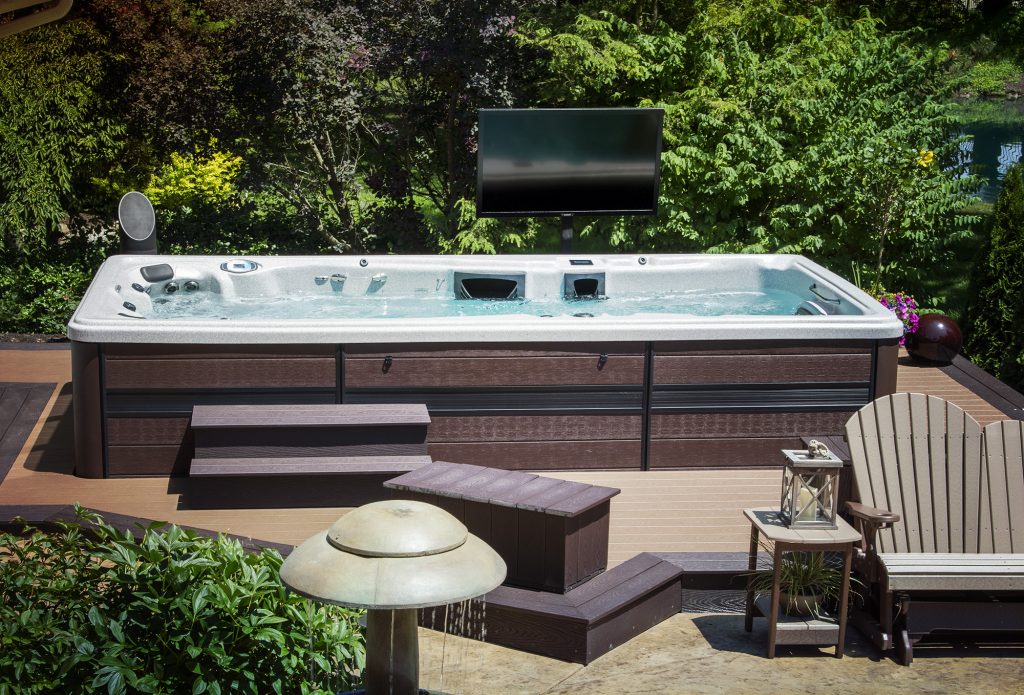 If you liked this post, check out these: