OK, ladies. It's time to pack your back bags and head off for a girls getaway.
Wait, what's that? Your friends are having time to find a weekend when everyone can take off. Someone has to attend her child's soccer tournament, and another has a family obligation.
It can be challenging to schedule the quality time with your girlfriends that you crave. But you don't have to head off to a pricey spa resort to recharge and reconnect.
You can create an inviting space with personalized touches for the ultimate retreat — especially with a swim spa by Master Spas in your backyard. No long layovers or hours on the road — just laughter and memories.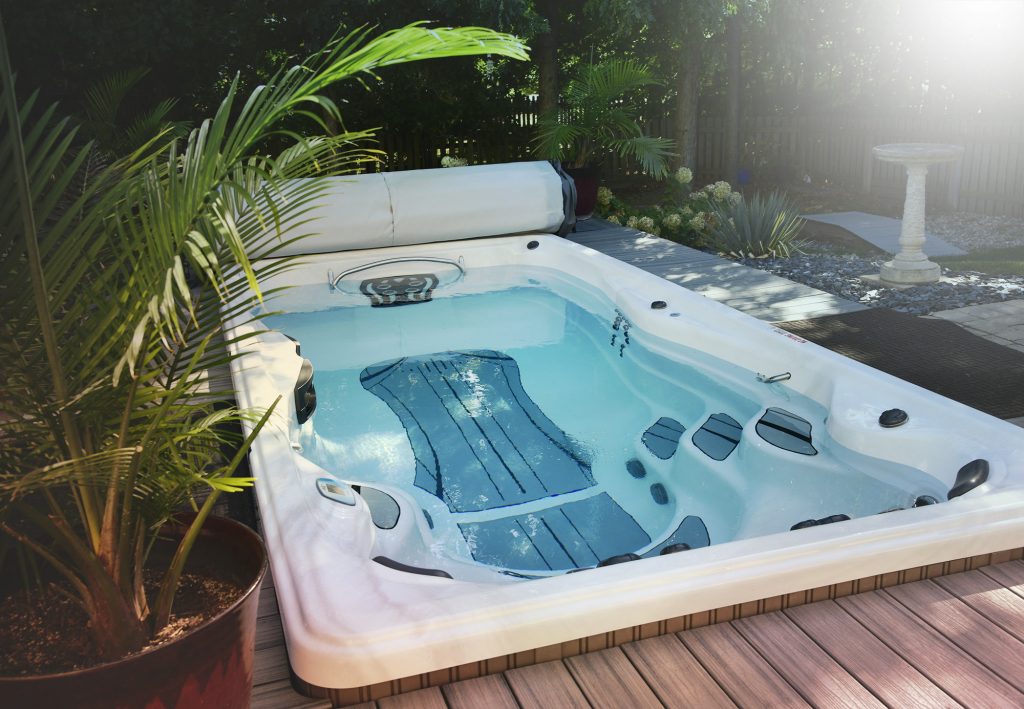 7 Tips for the Perfect Girl's Weekend
Colorful Décor
When you are hosting your friends, you want them to feel welcomed into your space. And when it's a getaway, the right décor can set the tone of the day.
Consider filling large urns with fresh flowers, which will complement the skirting of the swim spa and add overall appeal to your landscape.
Goody Baskets
Fill it with things they might need for the day — a fluffy towel, comfortable sandals, fashionable water bottle, and a charming token that celebrates your friendship.
Refreshing Beverages
You can't have a girl's retreat without a signature drink. But if you start the day early in the morning or plan to exercise, you might want to save the cocktails for a night out.
Instead, consider having a variety of beverages — sparkling water, juice, iced tea, and fresh fruit — so that your guests can create their perfect mix. For a perfect treat, consider whipping up a premixed mocktail or smoothie that will be refreshing and delightful.
One of our favorite recipes is for a pink grapefruit virgin mojito. The drink combines sparkling water, grapefruit juice, mint, lime, and just a bit of sugar. It's the right balance of sweet and tart.
Spa Treatments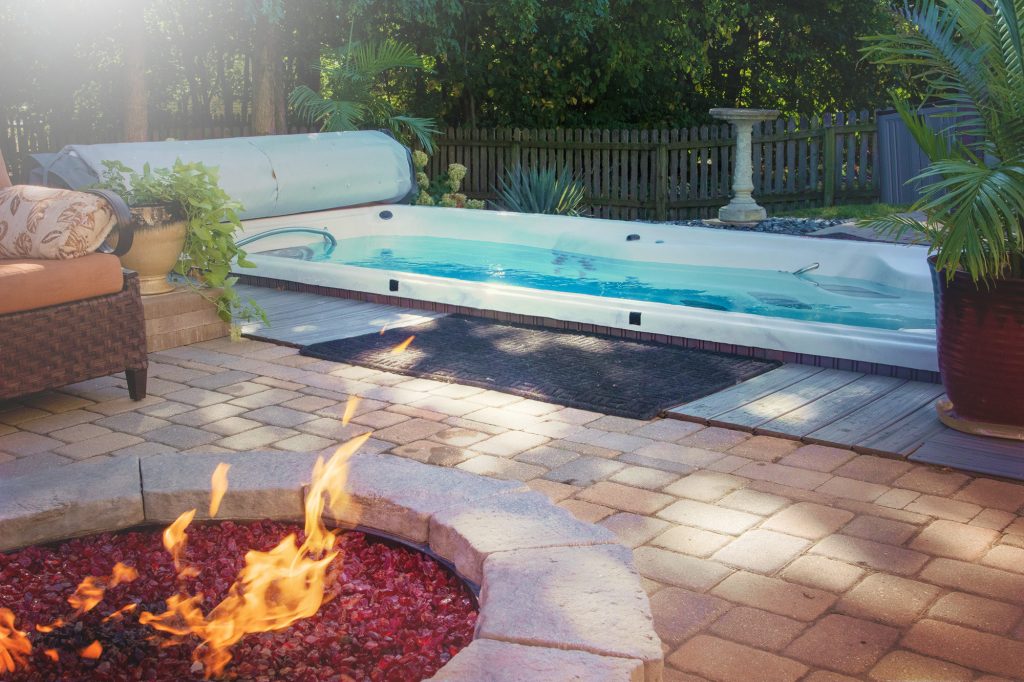 Spending a few hours at a traditional day spa can seem like the perfect bonding experience for your gal pals. But it can also be a pricy proposition with treatments costing upwards of $500.
With a swim spa by Master Spas, though, your friends can realize the benefits of hot water therapy and enjoy the adjustable massage jets.
We understand that a spa day is more than a massage. Consider setting up stations where friends can get a manicure or pedicure, their hair braided, or make their own face masks or sugar scrubs.
Some salons offer on-site services, or you might be able to find a freelance professional. The cost will likely be less than a day spa and the experience will be a lot more fun.
Helpful hint: To keep your spa water clean, guests should not wear lotion or skin-care products in the swim spa.
Have the Perfect Playlist
Cyndi Lauper was right. Girls really do want to have fun. And the perfect playlist makes it easier to set the mood for a fun day around the swim spa.
A good playlist should make you equal parts nostalgic and ready to dance. We love a mix of old-school hits, like Pat Benatar's "Love is a Battlefield" and Madonna's "Material Girl" to anthems like "Independent Women, Pt. 1" and "Stronger."
Check out our Girls Weekend Playlist (and a few others!) on Spotify.
Float on By
Nothing says relaxation more than floating in the water. Pool floats used to be reserved for toddlers but companies have stepped up the game with quirky, fun, and unique offerings. From pizza slices to donuts, unicorns to rainbows, there's a float to match the personality of the girls in your group.
When selecting floats for your swim spa by Master Spas, consider the size. You don't want to get a super-sized float to leave your friends hanging out solo. But 18-foot swim spa models can easily fit a few floats while the rest of the group sits in the therapy seats.
Sweet Treats
There's no better way to end a girl's day (or meal) than with a sweet treat. But a special day requires something special, and we love the idea of elevating something familiar so that it feels comforting yet culinary.
From salted caramel to bacon, fresh fruit to Nutella, there are endless ways to create an Instagram-worthy s'more. Yes, we said s'more.
Gather your girlfriends around the fire pit and put your creativity — and marshmallow roasting skills — to the test. You can reflect on the day and just enjoy each other's company with the moon overhead and your swim spa illuminated behind you.
Check out these backyard ideas for inspiration.