Fall has arrived. There might be a slight chill in the air, the scent of autumn catching on the breeze. Or, depending on where you live, there's finally a respite from the heat of summer. 
And while there can be a part of us that wants to hold onto those carefree days, it's time to get your backyard ready for the cool weather ahead.
These tasks, once complete, will make it easier for you to enjoy your outdoor living space — even as the temperature begins to drop.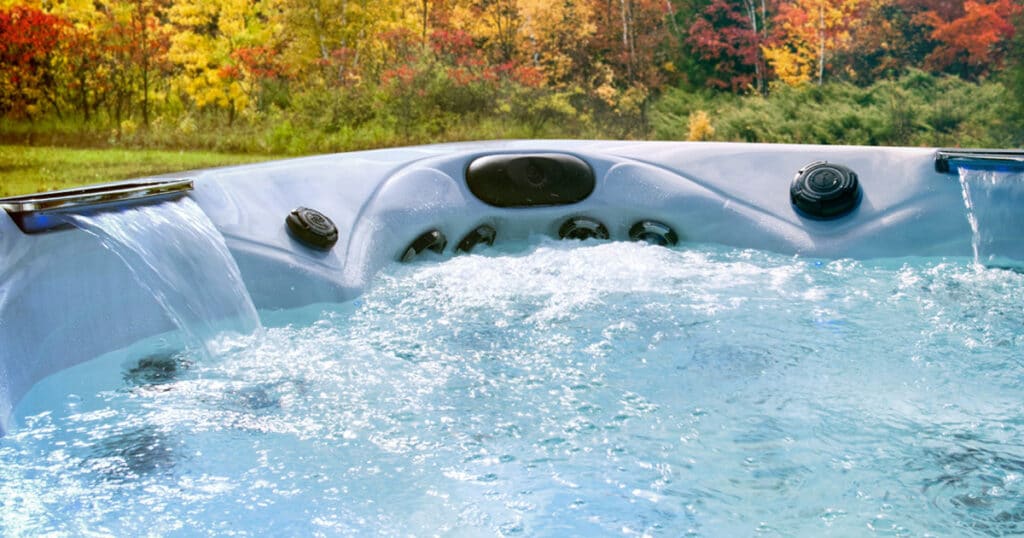 October To-Do List
Find a Way to Cozy Up Your Spaces
For fall, you want to make your patio or porch an inviting space for conversation and hanging out. Lush blankets, cozy quilts, and warm colors offer comfort on a chilly night. Ambient lighting is also a must, as the days get shorter. You might also want to invest in a patio heater, which will add warmth as fall turns to winter.
Order Firewood
Summer might seem like the season for s'mores but sitting by a fire is much more satisfying in the fall. If you want to enjoy fall nights on the patio, be sure that you have enough wood for your fire pit.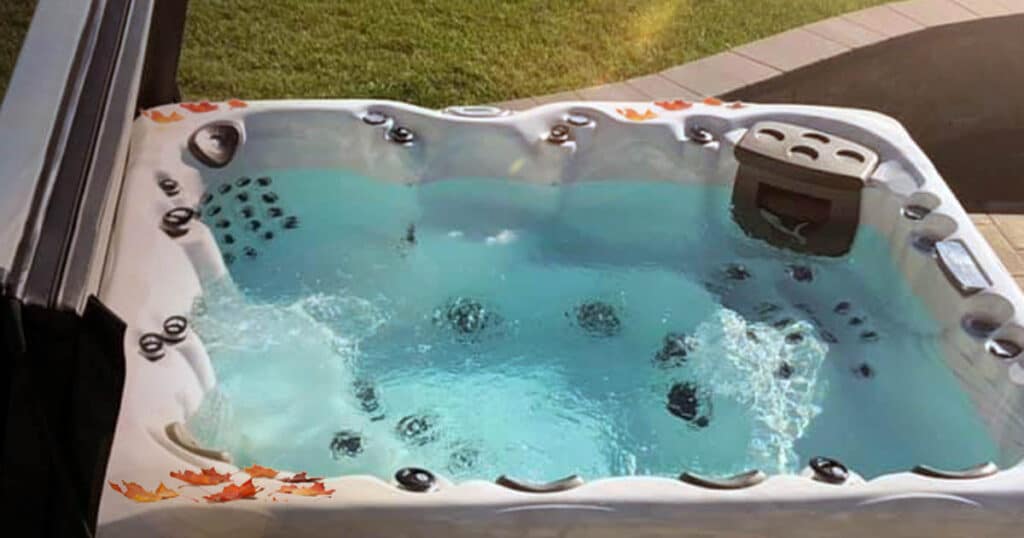 Hot Tub Care
A hot tub requires some care to keep it looking in tip-top shape. Take advantage of a sunny October day to take care of some seasonal maintenance that you won't want to do when it's colder. Using a garden hose, you can spray down your spa cabinet. The EcoPur filter element of your Master Spas hot tub should also be replaced every six months.
But seasonal maintenance does not mean seasonal use. Master Spas hot tubs are designed to be used year-round, in any climate. The hot tub is made with full-foam insulation that keeps the heat in and the cold out. You'll spend less time — and money — keeping your water at the perfect temperature and more time soaking.
AC Filter
Air conditioning professionals recommend cleaning your air conditioning filter once a month for optimal efficiency. Be sure to rinse out dirt and debris from your filter or, depending on the type you use, replace it. And as you prepare for winter, Energy.gov recommends "covering the outdoor unit of a central air conditioner will protect the unit from winter weather and debris."
Clean Your Gutters
Most people would not put cleaning gutters on their list of fun weekend activities. However, it's a must-do task that you can take on yourself. Cleaning your gutters will make sure that they can do their job — redirect water away from your house and foundation. It's important to tackle this task before it gets too cold as to avoid frozen leaves AND hands.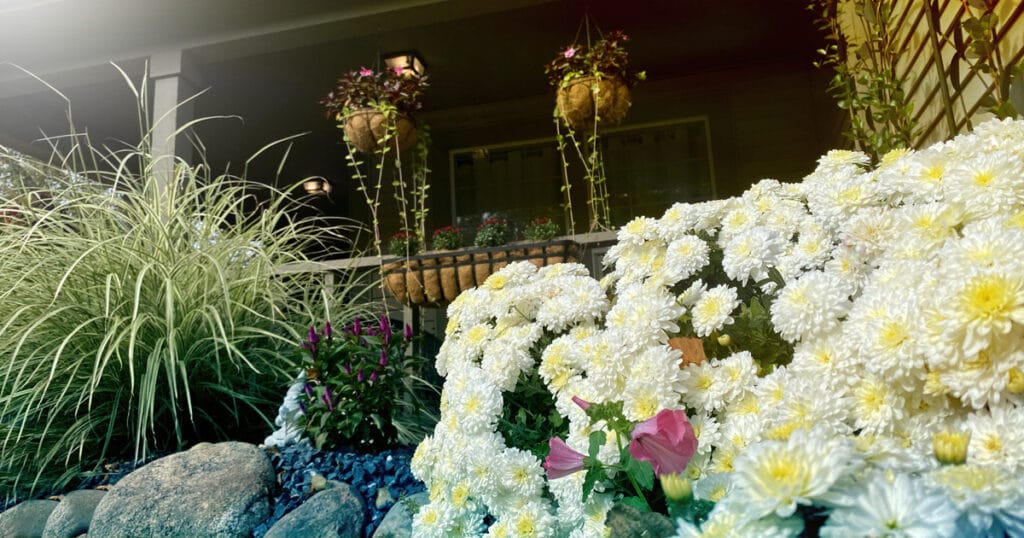 Transition Patio Decor to Fall
Decorating for fall is fun. The colors are warm and velvety. Gourds make simple decorations . Put out wool blankets or quilts so you can quickly grab something to cuddle with while you hang out by the fire. Accent your patio furniture with cozy pillows and add candles to the tables for ambient lighting. Accessories in oranges, browns, and crimson make it easier to swap out decor when the season changes.
Plant Perennials
Look forward to spring by planting perennials, woody plants and flower bulbs. Add a splash of color in the spring with tulips. Garden phlox and daisies add some summer splendor. Consider plants that will complement your hot tub or add privacy to your installation.
Of course, the timing might depend on what USDA Plant Hardiness Zone you live in. You want to give the plants time to get established before the ground freezes.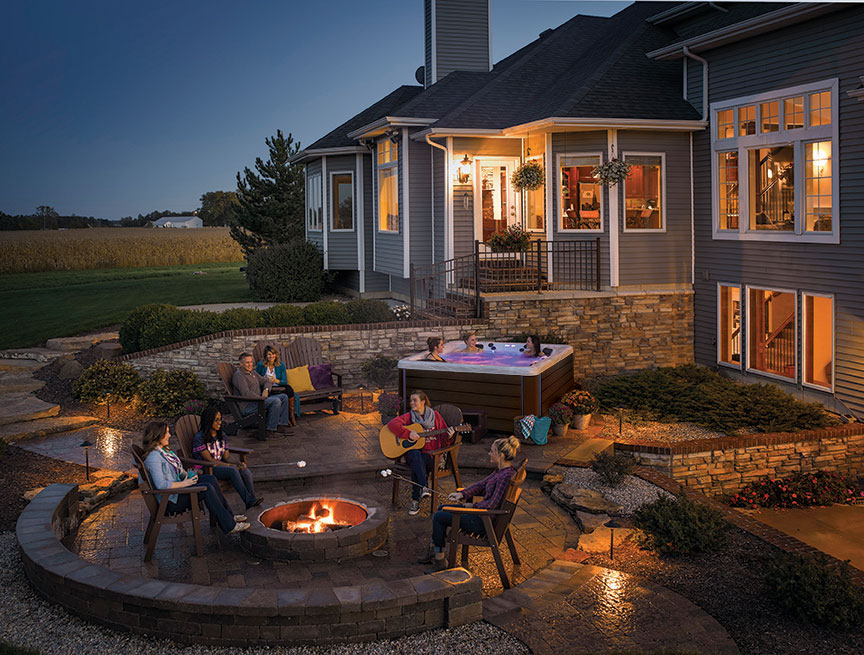 If You Like This Post …