Meredith Kessler had always wanted a swim spa but it wasn't until March 2020 that she needed a swim spa.
With pools closed and the desire to train still strong, the professional triathlete was looking for a safe place to swim. A new partnership with Master Spas would allow her to complete swim workouts at her own pace in the convenience of a backyard.
She is now the newest brand ambassador for Master Spas, the largest swim spa manufacturer in the world.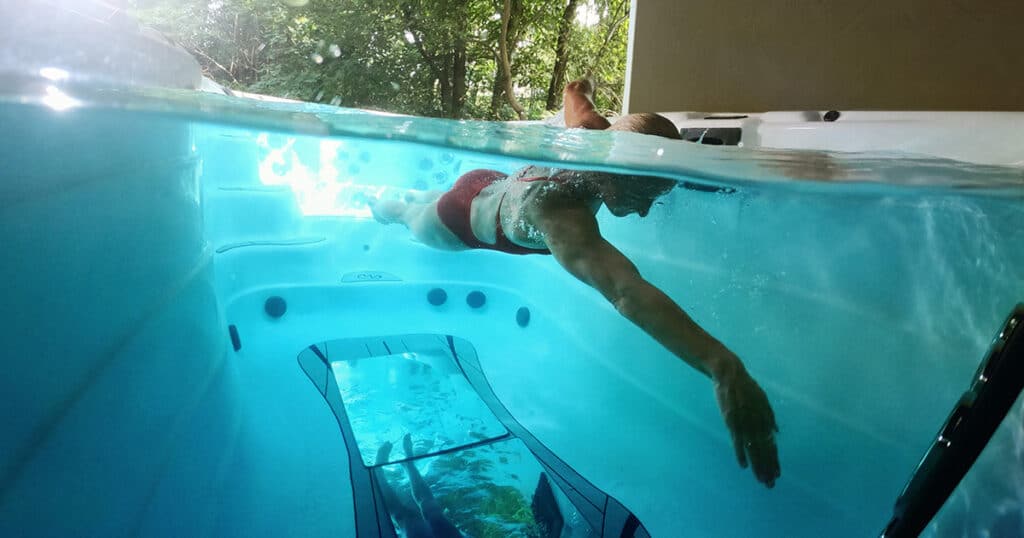 Rising to the Challenge
Kessler, a decorated triathlete with 11 IRONMAN wins on her resume, began training in the H2X Challenger 15D in May 2020.
"TRAIN. RELAX. RECOVER. These are three luxuries that I still pinch myself that we get to experience on a daily basis in our Master Spas swim spa. Every day, I recognize the true privilege it is to be able to actively complete a swim session at a customize pace, use the hydrotherapy cove to soothe sore muscles and relax with my family –> all wrapped into ONE within our Master Spas swim spa," Kessler says.
"Having our H2X Challenger 15D has enriched our lives. Not only is it a vital part of my training and recovery arsenal yet it is an ample part of the day for my family. We relish in our family time, especially every evening, where we can relax, unwind, chat and laugh about the day…together in our Master Spa haven!"
Kessler began racing IRONMAN-distance events in 2000, just weeks after buying her first triathlon bike. Since that first 140.6-mile journey, she has not looked back. In addition to her 11 IRONMAN wins, she has also taken first place at 23 IRONMAN 70.3 events. She is also the co-founder of Endurance Zone TV and author of the book, "Life of a Triathlete."
She trains near Columbus, Ohio, where she lives with her husband and a young son.
Welcome to Master Spas
"Master Spas couldn't be happier to welcome Meredith Kessler to our family of brand ambassadors," says Kevin Richards, Vice President of Sales and Marketing. "Meredith has been competing in IRONMAN for 20 years. Not only is she an accomplished athlete but she is an inspiring human being. She embodies what it means to Win Your Day."
As a member of the PTO (Professional Triathletes Organization), Kessler is working to improve the sport and increase its visibility. She wants to share the sport that she so loves with a broader audience.
Kessler joins Master Spas brand ambassadors Ben Hoffman and Mirinda Carfrae, both professional triathletes; and legendary swimmer Michael Phelps.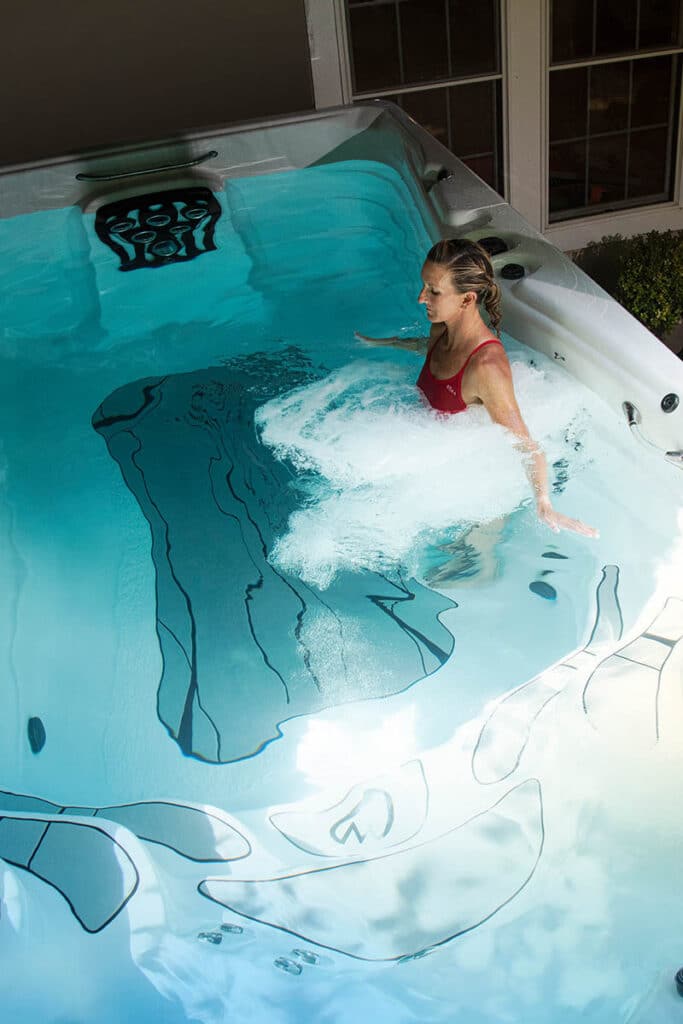 Train, Recover, Relax
Professional triathletes can spend up to 45 hours a week swimming, biking, and running. But recovery is as equally important as the time spent on the run and bike.
A swim spa offers everyone from first-time triathletes to professional athletes like Kessler the chance to progress to a higher-level training without additional stress. The therapy jets, including the stand-up cove, allow athletes to get a custom massage without scheduling an appointment. The adjustable temperature and jets deliver relief from aches, improves circulation, and brings nutrients and oxygen to the muscles.
An easy swim, just 20 to 30 minutes, can also help keep the body loose and ready for the next session. The convenience of the swim spa, just a few steps from Kessler's indoor training set-up, cuts down the energy needed to include those much-needed sessions.
But it's also the family time that Kessler loves. Each night, she heads to the swim spa with her husband and son. She can get in an extra massage while her son plays in the adjustable current of the Challenger.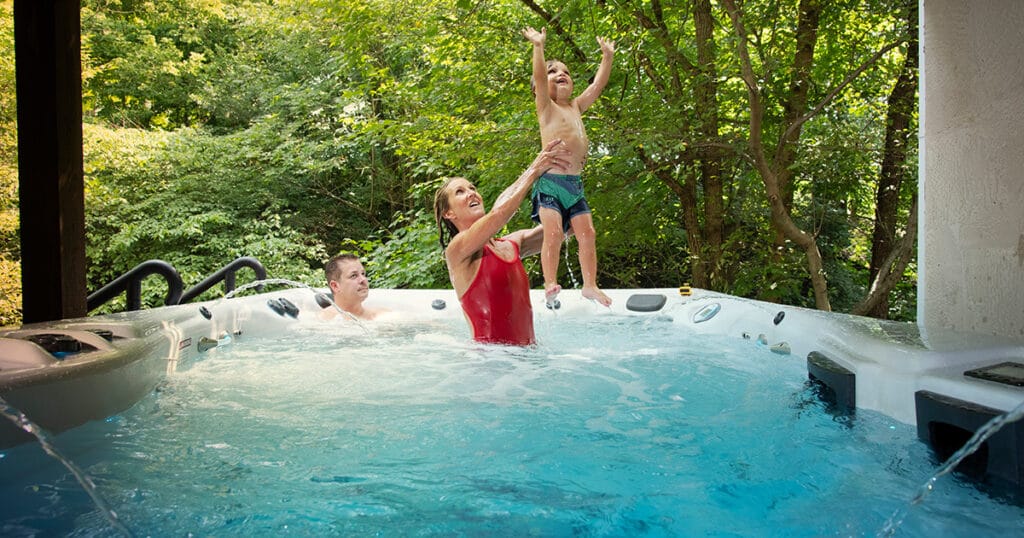 About the H2X Challenger Series
The Challenger series from Master Spas bridges the gap between traditional jetted swim spas and propulsion systems. The unique airless jet system creates a water current that is more efficient, powerful, and smoother than the competition. With the ability to control the resistance and temperature, novice swimmers to competitive triathletes can enjoy a continuous swimming experience that mimics open water.