Fall in love with these autumn backyard ideas
There might be a chill in the air and the daylight hours fewer but there's still time to enjoy your outdoor space this autumn. Fall can be a time to cozy up around a firepit or on a comfortable sofa.
But as you warm up with a mug of hot apple cider, you don't want to look at beach umbrellas and annual flowers that have seen better days. Updating your patio with outdoor fall décor can extend your patio season.
Here are nine ways to transform your backyard patio this fall.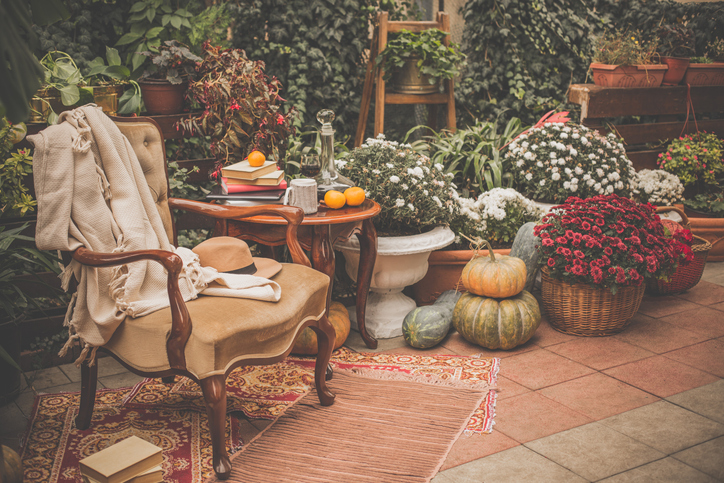 Lighting
Lanterns are a great way to add ambiance and a functional glow as the sun sets earlier. Oversized lanterns can also be a statement piece and placed near your Master Spas hot tub for the ultimate fall setting.
Pumpkin Spice and Everything Nice
Pumpkins and gourds are not just for Halloween. The colorful harvest can add a decorative touch to your patio for the fall. Mix colors, shapes, and textures in your arrangements — whether they are on a deck, steps, table, or on the patio itself.
Natural Elements
There's something about this season that calls for natural décor. Think burlap table covers, oak barrel planters, and weathered wood. Even straw bales can add additional seating for your fall parties or act as a table for wicker baskets filled with ornamental cabbage
Fall Colors
The crisp air requires warm colors — deep purples and burgundies. Golden yellows can add a nice contrast. The traditional fall flower, hardy mums, come in these colors but you can also decorate with planters and outdoor pillows.
Under Cover
Pergolas, patio roofs, and canopies enhance the architecture of your backyard while adding function. In the summer, they add shade. In the fall, the structures can block the wind and rain. They also provide great cover for a hot tub.
For the fall, consider adding leaf garlands, string lights, or other natural décor to create an intimate, warm setting.
Cozy Seating Nooks
Comfortable seating is a must for patios but during the fall months, a cozy arrangement will suit the weather and conversations. Create a cozy nook where you can enjoy the sunrise with a cup of coffee or a spot to unwind at the end of the night. Placing furniture around a fire pit is a great way to stay warm or find places shielded from the elements.
Finishing Touches
Just as a rug can really tie a room together, an outdoor space can be made cohesive with small touches. Consider refreshing your outdoor textiles, including rugs and patio furniture cushions. The vibrant autumnal colors will create an inviting space that feels new and exciting.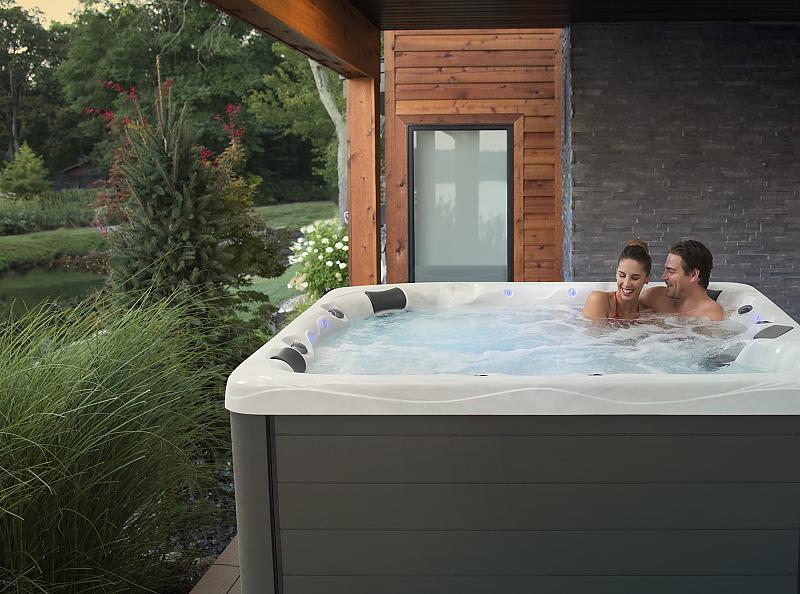 Get Started
Contractors are moving into their slower season as they wrap up summer projects and the holidays approach. It's the perfect time to install the foundation you need for a hot tub, whether you want a stamped concrete patio or traditional concrete pad.
Organize
When you are transitioning your seasonal décor, it's an opportune time to organize summer essentials. Make sure that you have proper weather-resistant housing for hoses, grills, and the like. You might still use them throughout the fall but you will feel confident that you can use it come next summer.