Inside tricks from Pro Triathlete Mirinda Carfrae to improve open-water swimming
The sand is beneath your feet and the blue water in front of you. While you wait for the gun to off, you feel a flutter in your stomach. It could be excitement or it could be nerves.
While some triathletes look forward to the swim portion of the race, it can cause anxiety for others — especially those new to the sport.
Master Spas brand ambassador and professional triathlete Mirinda Carfrae is no stranger to those feelings. While she is among the best in the world, the Australian didn't grow up swimming. She was playing basketball.
Always one to work hard and do her best, Carfrae has spent a lot of time working on her swim so that she can compete at the world level.
During a swim clinic in IRONMAN Village during the World Championship festivities in Kaiulua-Kona, she shared open water swimming tips to improve performance, especially for IRONMAN races.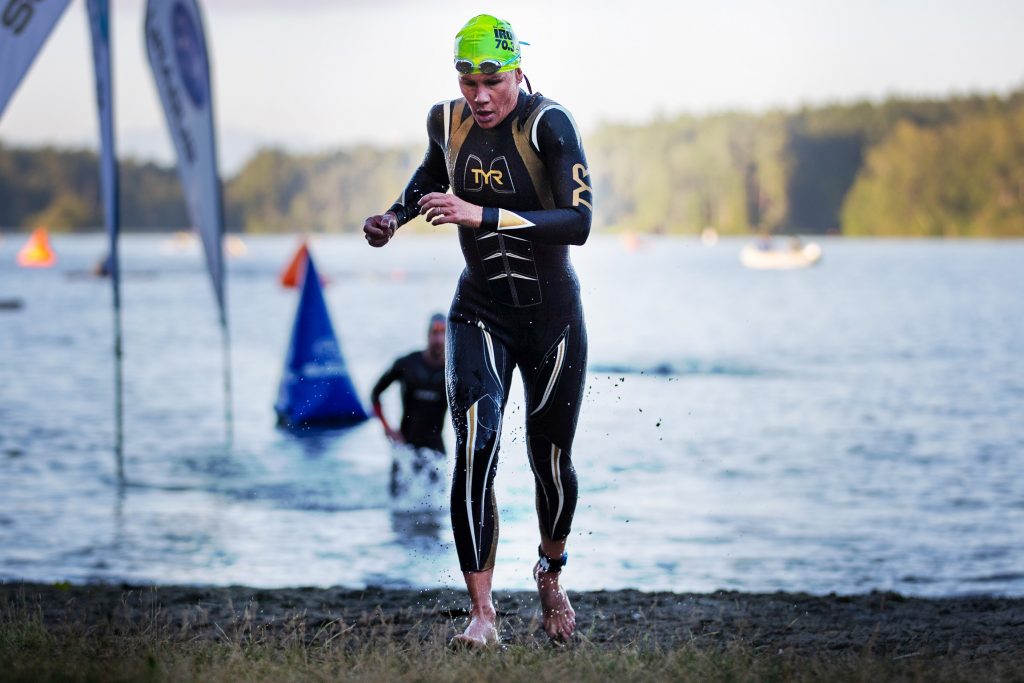 Tip No. 1: Into Sight
Sighting during the swim is key when in an open-water or race situation. Carfrae, who has been a professional triathlete for more than 10 years, says that she swam much farther than she needed to when she was new to the sport. It's important to lift your eyes out of the water to check your position on the course. In the beginning, you might pop out of the water every five to 10 strokes. As you gain experience, you can save time and go a bit longer between sight checks — 15 to 20 strokes.
Tip No. 2: On Their Feet
Whether you are training in a swim spa by Master Spas or the local pool, swimming can be solitary. A quiet spa or a solo lane where all you have to focus is on you and the water. But in a race situation, there are people on every side of you.
Carfrae says it's important to practice swimming on someone's feet — just as you will during a race. Invite friends to an open-water swim or schedule time to share a lane with someone.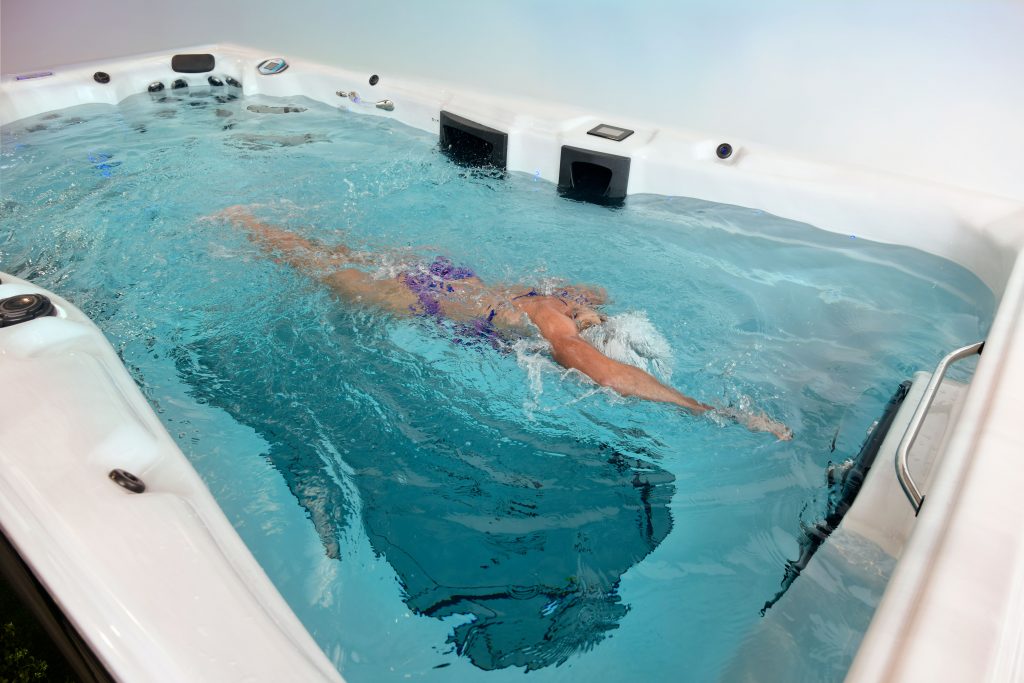 Tip No. 3: Save Your Legs
When you dive into the water at the beginning of a triathlon, excitement and adrenaline will kick in. It's important, though, not to let that kick go to your legs. Whether you are taking part in a sprint distance race or a full IRONMAN course, you will need those leg muscles for the bike and run.
Known to friends, family, and fans as Rinny, Carfrae advises to mind your kick. She will kick hard in the beginning of the swim to find her position and then pull back. "You don't want to wear your legs out," she says.
Instead, Carfrae advises athletes to use their arms and shoulders.
Tip No. 4: Goggles
Goggles are an essential part of a swim training, whether your sessions are in an H2X Challenger, a swim spa by Master Spas, or a nearby lake. While it might be tempting to buy a new pair at a race expo, Carfrae says it's important to choose goggles that you have swam in before.
"Brand new goggles fog up right away," she shared during the clinic.
Reminding swimmers and triathletes that "you need your eyes," she shared that she swims in goggles at least once before a race. It's also a great way to make sure that the goggles are comfortable, fit well, and the straps adjusted just right.
And when it comes to goggles, Carfrae uses anti-fog the night before a race, leaves it on overnight, and then rinses it with water in the morning.
Tip No. 5: Practice Makes Perfect
The best way to improve your swimming is to swim. "Get in the water as much as possible," Carfrae says.
Even if it's just for recovery after a big run, it's important to get in the water, swim, and get the feel of water.
With a swim spa by Master Spas, your next training session can be early in the morning after a long bike. Backyard convenience and quality construction give you 24/7, 365 access to your next swim.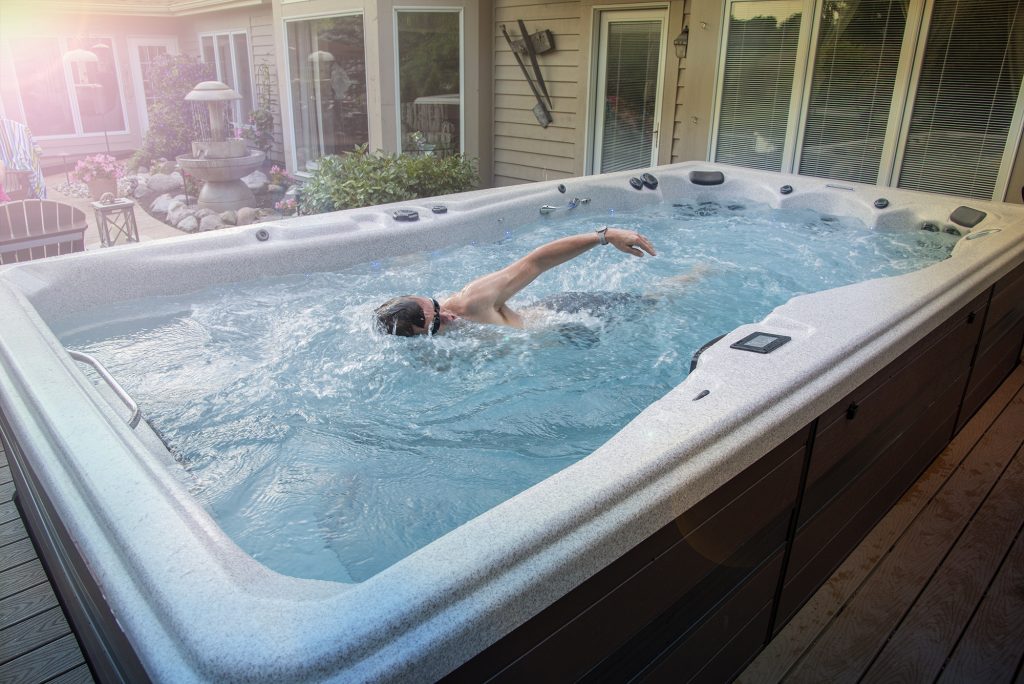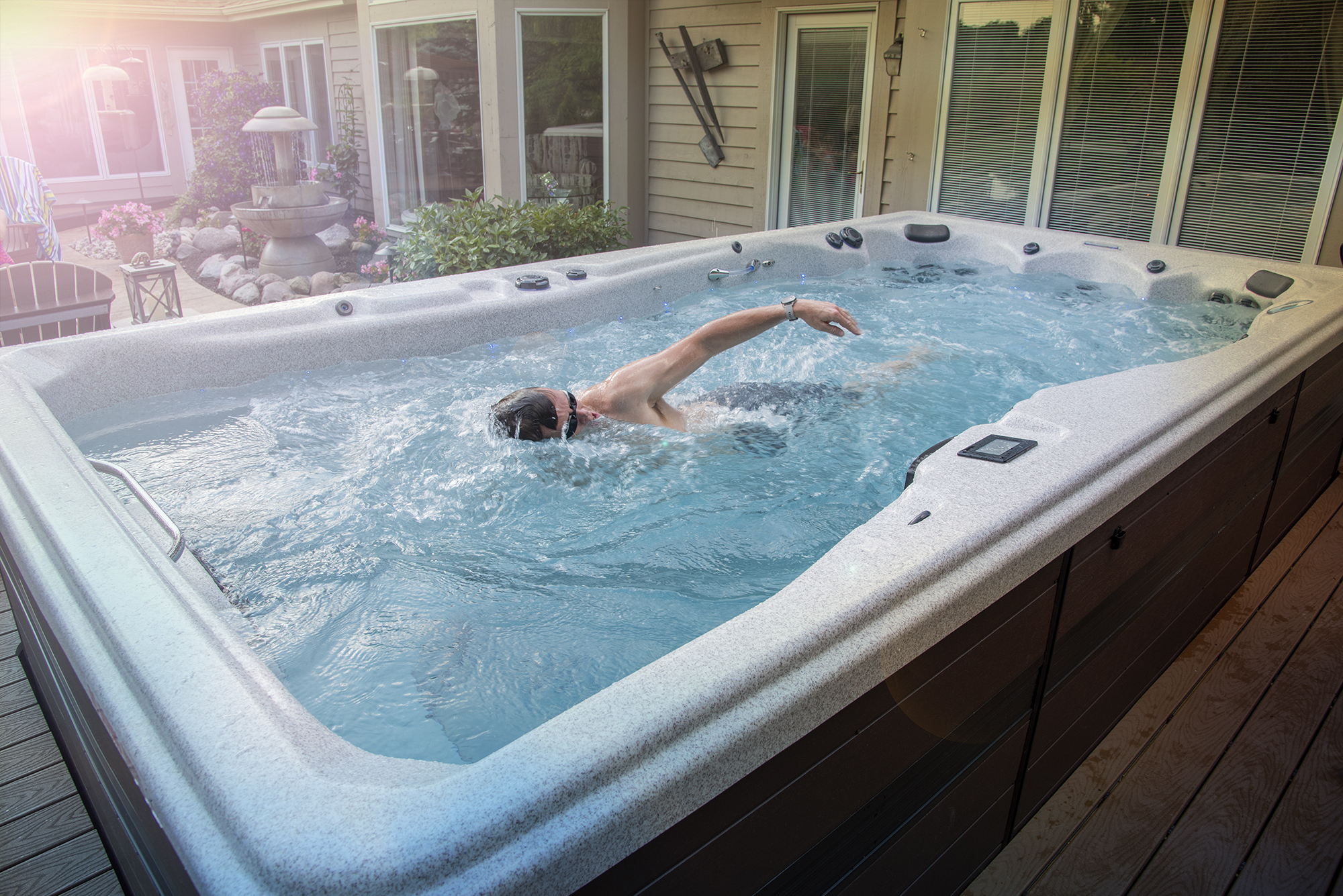 If you like this post, check out these …
7 Questions with World Champion Triathlete Mirinda Carfrae