It's race week and in just five short days, professional triathletes and competitive age-group athletes begin a journey of 140.6 miles, taking them through the Pacific Ocean and across the Big Island of Hawaii.
On the beach on Saturday, Oct. 12 will be Mirinda Carfrae — a three-time IRONMAN World Champion. Carfrae, who is known as Rinny, is hoping to have a strong finish at the iconic race.
While she's been caring for a broken elbow, the Boulder, Colorado resident has been showing strong results across the 70. 3 distance this year, landing on the podium multiple times.
Carfrae recently visited Fort Wayne to tour the Master Spas factory, and she sat down to discuss all things triathlon.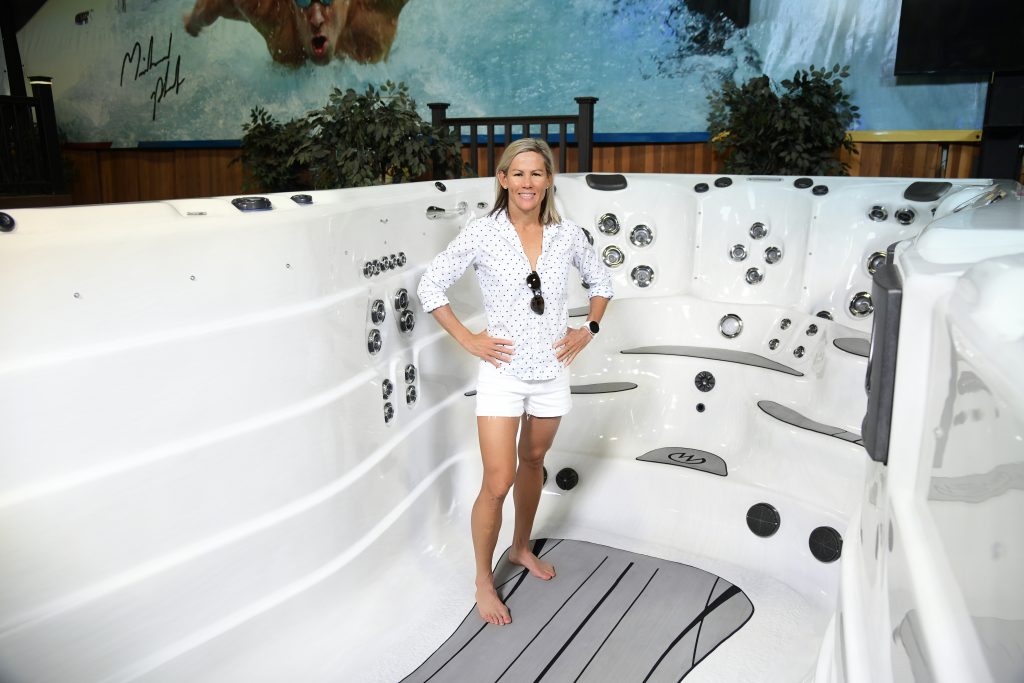 Q: Were you always competitive growing up?
A: I grew up one of six kids. I have three brothers and two sisters, and I'm one of the middle children. I've always been very competitive, and I've always lived outdoors. I think I excelled in sports because I grew up with tough brothers who didn't let me win. I certainly had to earn anything I got from them. I've always strived to do my best, and it's taken me around the world a few times.
Q: What keeps you motivated during your IRONMAN training?
A: I'm always looking for my best. Winning world titles is wonderful but I think, at the end of the day, if you cross that finish line and you have a personal best or you exceed your expectations, there's not really a price you can put on that sense of accomplishment you have in yourself. That's what keeps driving me … to see how fast I can go and what I can do on the Big Island.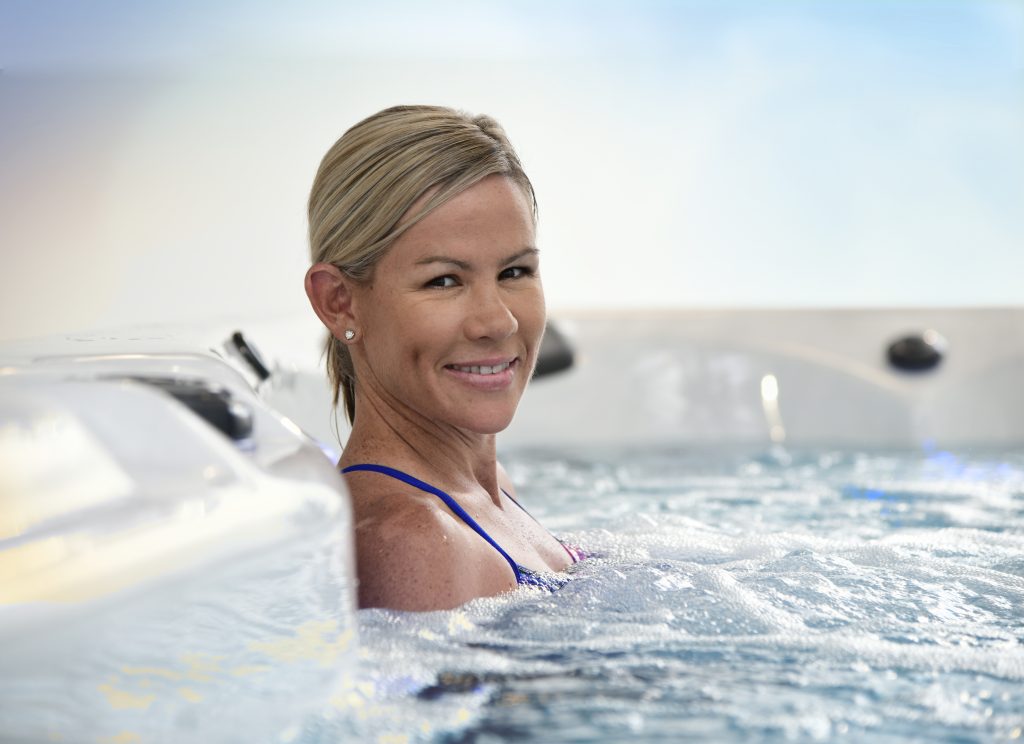 Q: Why is recovery so important when training for a triathlon?
A: Recovery is almost the most important part of being a professional athlete. You can only train as hard as you can recover. The athlete who can recover quicker, can recover better, can essentially complete more quality sessions. The more quality sessions or more consistency you can have in training at the end of the year will hopefully lead to a better performance.
Q: Tell us about racing the IRONMAN World Championships in Kailua-Kona. Why is it so special?
A: The IRONMAN World Championships in Kona is the pinnacle of our sport. It's our Super Bowl. It's the most important race on the calendar every year. The reason it's important to me because it's a chance for me to see how good I can be. It's a chance for me to see what my body is capable of doing on the Big Island on the second Saturday in October.
I love the competition. I love getting out there and testing myself on the Big Island, in those amazing epic conditions against the best female triathletes in the world.
Q: Balance is very important to you. How do you think a swim spa by Master Spas will help you achieve that?
A: The swim spa is going to be really great for me, in particular, having a 2-year-old daughter. I want to be home a lot more. Living in Boulder, Colo., the pool that we swim at is only 10-minute drive each way. So that's 20 minutes each session plus getting ready to swim that's taking away time for my daughter. The swim spa will help me get in the water more. Since having Isabelle, I've cut one to two swims out of my schedule so I have more time at home. Being able to get in there, use it as a recovery tool — especially after a hard run session or a longer run session. It's going to be fantastic to have to relax in with my husband at the end of the day and also with our daughter. She's turning into a little fish and loves the water. It will be really fun to be able to share more great family moments with her.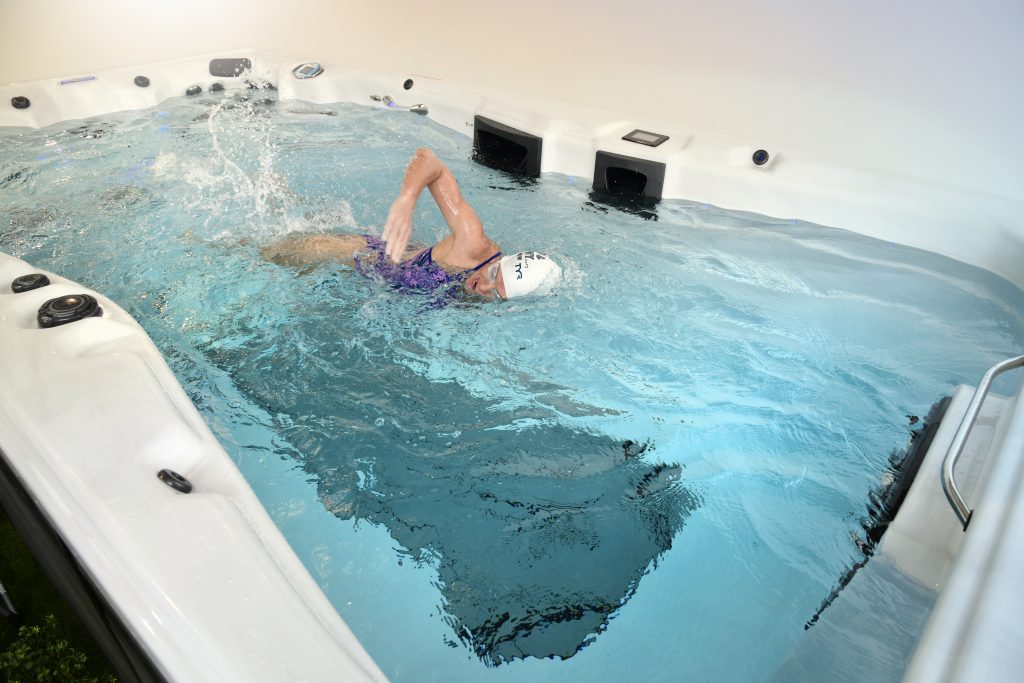 Q: How can a triathlete benefit from swimming in a swim spa?
A: Swimming in a swim spa is much more similar to swimming in the open water, which is what we're essentially training for as triathletes. Swimming in a pool is fantastic because you can get in a really good workout and you know how fast you are going. But having the opportunity to swim continuously is way more similar to what we would be doing in race.
Q: How do you win your day?
A: I win my day by having a good schedule, a good plan, and making sure I'm efficient with my time. I love to spend as much time as possible with my daughter, who is only 2 years old.