There's fresh snow on the ground, and the sun is catching on the ice-covered tree limbs. It's a picture-perfect winter day. Well, almost perfect. The only thing missing is your new hot tub.
But the good news is your delivery is scheduled, and it should arrive before the season changes. You do have some questions about hot tub delivery in winter. Like, can a hot tub actually be installed in the winter months?
Master Spas hot tubs can be delivered year-round. But your space does need to be ready. Your local retailer has the knowledge and experience to safely install your hot tub.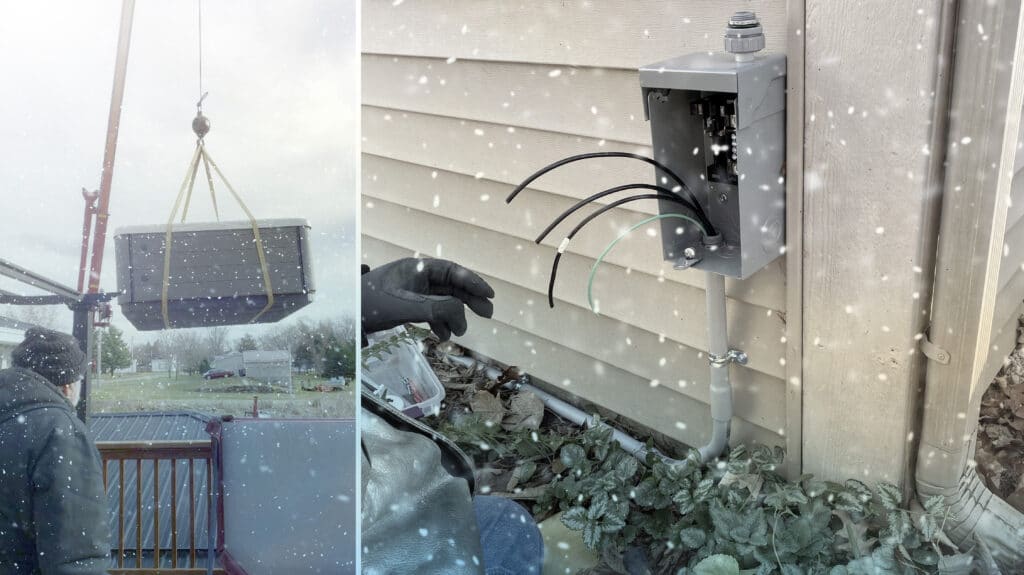 Preparing Your Yard for a Hot Tub
If you are anticipating a winter hot tub delivery, it's important to have your site prepared as early as you can.
If you live in a cold climate, weather conditions like a deep freeze or heavy snowfall can make it challenging. The contract or landscape designer might not be able to break ground or pour concrete.
A hot tub needs a flat, level surface that can support the weight of the hot tub. For instance, you can choose a reinforced concrete pad that is 4 inches thick.
How much does a hot tub weigh? You can find this information in your owner's manual, which is available online. Be sure to have this information on hand when you are working with your contractor or landscape designer.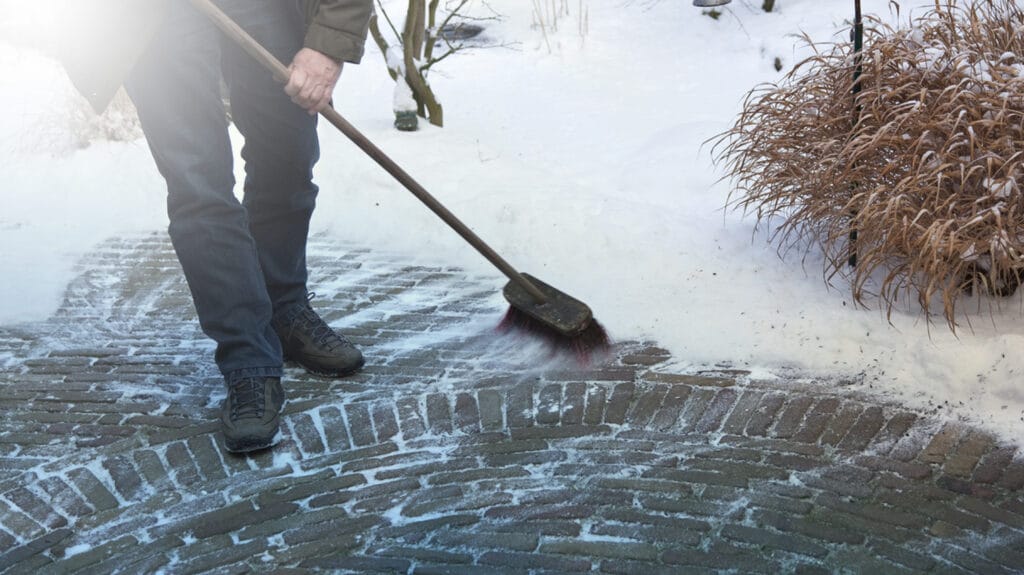 Delivery Day
The delivery team might use a dolly, forklift, or crane — it just depends on the space.
To make sure that the process goes according to plan, here are a few things that you can do:
It's important to walk the delivery path and clear any obstacles. In the summer, those items might be lawn furniture and planters. If your hot tub delivery is in winter, remove any snow and salt the walkways. Be sure that gates are working properly and not iced over.
The base for the spa needs to be clear, dry, and level. You can sweep with a push broom, removing anything from the concrete or pavers, as it is being unloaded off the truck.
Schedule your electrician to be on-site for the delivery. The faster they can hook it up, the more quickly you can start to fill the spa.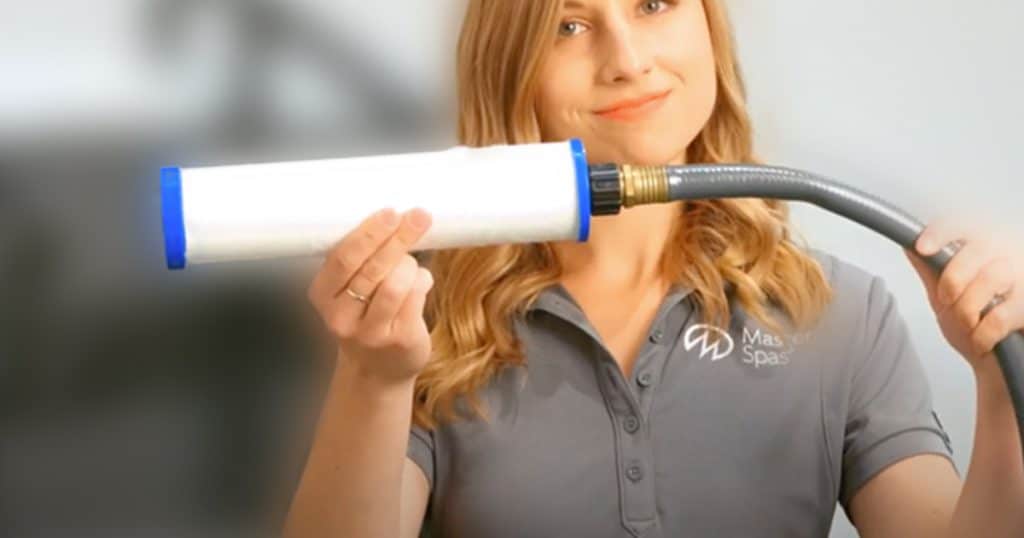 Filling a Hot Tub in Winter
The first thing you might consider is air temperature. The temperature will affect your winter hot tub delivery, especially as you fill your hot tub. 
However, you will also want to consider your water source. A hot tub might take several hours to fill, depending on your home's water pressure and the size of the spa. Before your spa arrives, check the hose, spigot, and connection to make sure that you have a good flow of water.
If the temperature is at freezing or below freezing, water can freeze inside the components. Keep an eye on your hot tub as it is filling to make sure there are no issues.
No matter what season you fill your hot tub, it's important to follow a few basics:
Check the spa pump fittings
Attach a pre-filter to your garden hose
Add a sequestering agent to remove heavy metals 
Master Spas' library of videos has easy-to-follow tutorials to make it easier to care for your hot tub.
Keep It Warm
The secret to filling your hot tub in the winter? It might be as easy as looking under your desk.
You can place a small ceramic heater in the cabinet of the spa. The heater prevents water from freezing in the plumbing and inside the components. You can use the space heater inside the cabinet area as you are filling.
If you decide to put a heater inside the cabinet, be sure to connect it to a GFCI outlet. This type of electrical outlet is often part of standard building codes for outside outlets on newer homes.
Don't have a space heater? You can use a drop light to generate heat. Using 100-watt incandescent light bulbs will keep your hot tub warm enough to avoid a freeze up as you fill it up.
For more tips on filling up your hot tub, reference your owner's manual.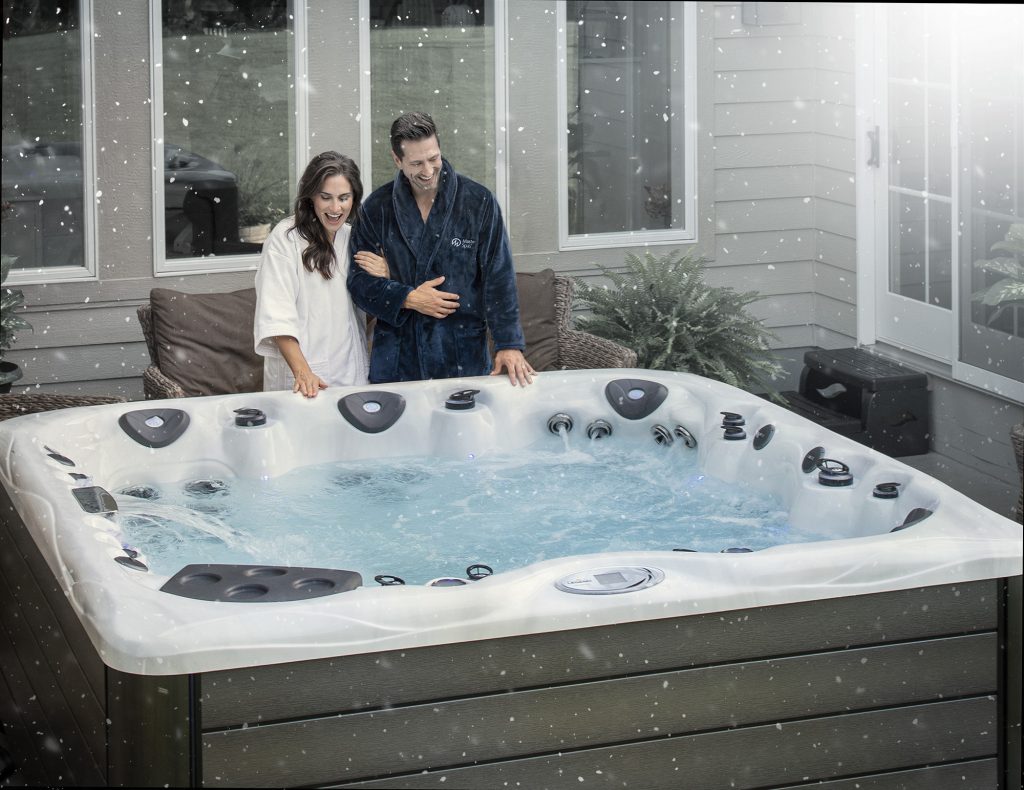 Did You Like This Post?
Protect Your Hot Tub in Winter
Using WiFi to Control Your Hot Tub