What's the next neighborhood hot spot? It could very well be your own backyard. From decks to patios, fire pits to fencing, updates to the backyard help create an attractive, inviting space for relaxing, entertaining, and more.
With outdoor spaces getting renewed attention, more people are taking on backyard projects. But where do you begin? There might be a backyard project that's been on your list for years or you want to refresh the overall look of your yard. These eight backyard design trends will help you jump start your project. Refresh your accent pieces with a bright sunny color or add a statement piece with a hot tub from Master Spas.
Offering year-round enjoyment, you don't have to go far to get away with a hot tub. The massage jets and warm water will help you escape daily stress while easing muscle aches and pains.
While the weather might be less than inviting, the winter is a great time to start planning projects. Take inspiration from one or several of these backyard design trends to help get your space ready for summer.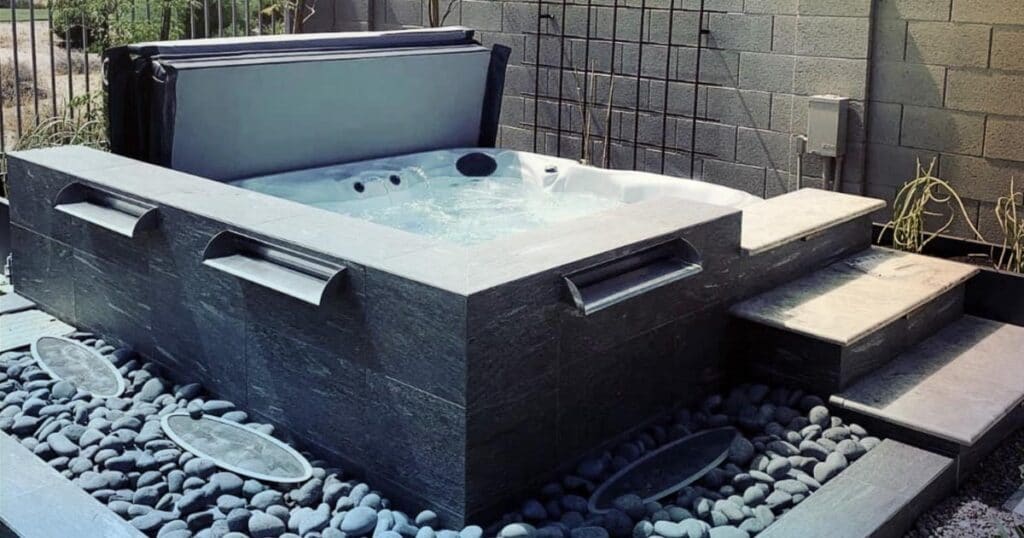 8 Backyard Design Trends for 2021
Spread Some Sunshine
Illuminating was selected as one of Pantone's 2021 Colors of the Year. The bright yellow pairs well with gray, a popular color for outdoor decor.
Whether you want to add a few rays or make a big splash, there are myriad ways to incorporate bright yellow into your outdoor decor. Update your outdoor pillows or choose new towels to hang next to your hot tub. Fill a planter with yellow pansies or another annual flower with a golden hue. No matter the weather, make sure there's always sunshine overhead with a large yellow umbrella.The umbrella can offer shade on the best days or protection from the elements when the weather isn't cooperating.
Smart Technology
Almost any backyard requires some maintenance. But smart technology is making lawn care maintenance easier. Robot lawnmowers and smart sprinkler systems reduce the amount of time you spend maintaining your backyard so you can spend more time enjoying it. 
With the added time, consider adding smart entertainment features. Outdoor televisions, projectors, and satellite speakers can also upgrade your space. Consider creating a dedicated "fun zone" where you can watch the big game or a movie with the family.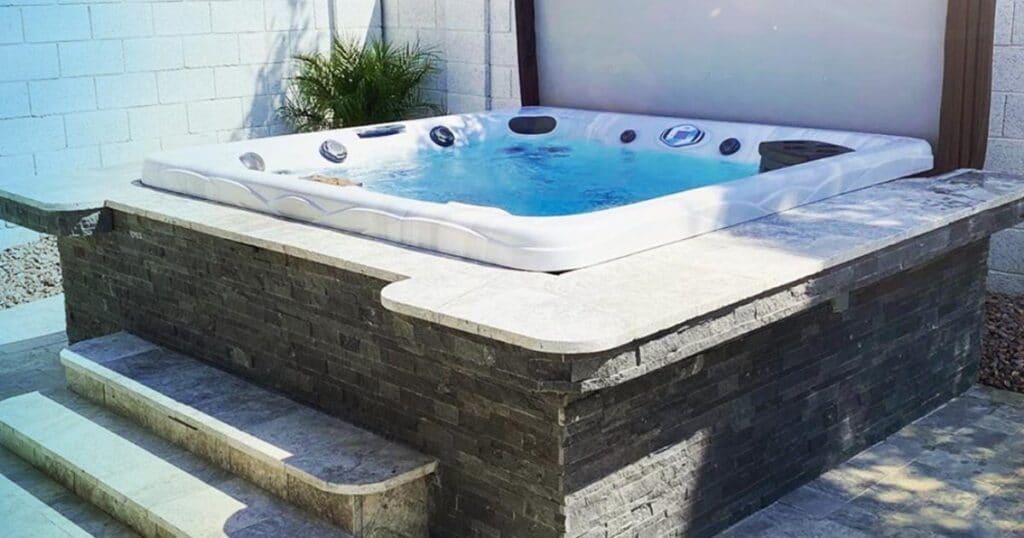 Statement Piece
Create a backyard that will leave an impression — not just on guests but on your personal health and well-being. Add a statement piece with a hot tub by Master Spas. Whether you put it on an existing patio or build a custom pergola, a hot tub can inspire your backyard design.
The hot tub can give you the encouragement you need to make more time for yourself. Or, you can use it as a way to manage chronic pain, ease stress, and sleep better.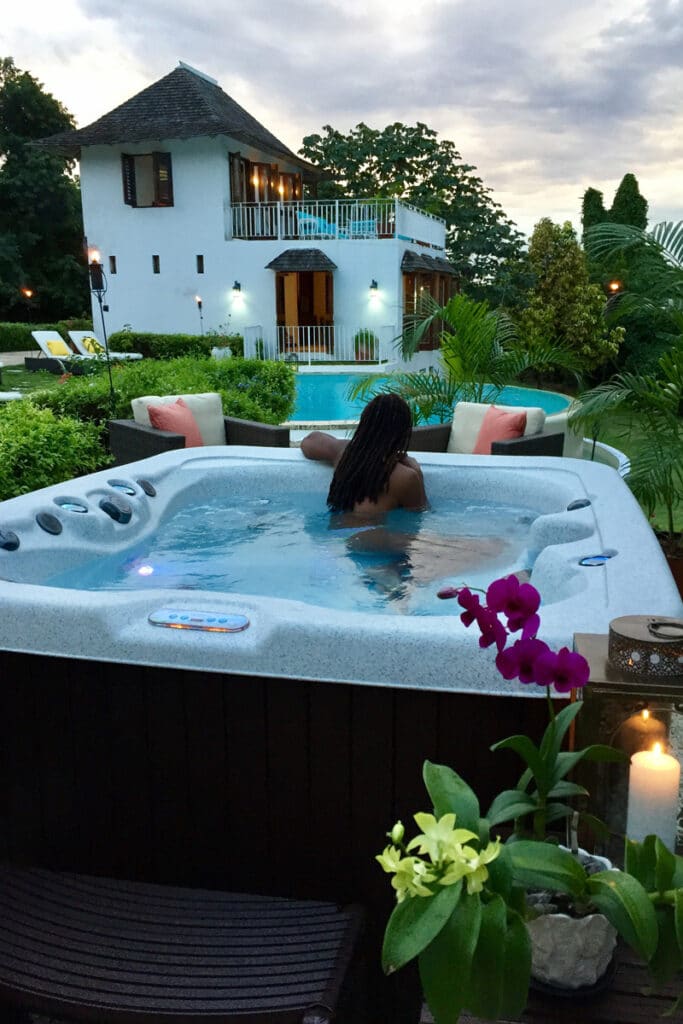 Invest in Quality Outdoor Lighting
These backyard projects have a common goal: Creating a space you want to spend time in. Early morning or at twilight, quality outdoor lighting will help you appreciate your hard work. Looking at backyard design trends, hurricane lanterns along the perimeter of your patio are popular. LED lights offer an energy-efficient way to add ambiance. Other options include functional lights near your patio doors and spotlights on flower beds.
Create a Cutting Garden
There are few things that can brighten up your living room or home office the way fresh flowers can. While you can pick up a bouquet at the grocery or farmers market, the cutting garden is experiencing a resurgence. Set aside a space in your yard to plant your favorite flowers in your favorite colors — all with the intention of creating your own bouquets. What are the best flowers for a cutting garden? Consider Zinnias, dahlias, alliums, peanois, and gladioli. Herbs can even add fragrance and texture.
Blur the Lines Between Outdoor and Indoor
More and more people want the comfort of the indoors in their backyards. This backyard design trend blurs the line between outdoors and indoors, creating spaces that resemble luxe vacation resorts. Patio furniture resembles living room pieces, and large windows or doors can be retracted to create a fresh breeze. You can even convert a garage into an indoor living space that opens to the backyard, with furniture arranged to look out at the landscaping.
The key is to choose complementary design pieces for the spaces so that moving from the indoors out feels seamless.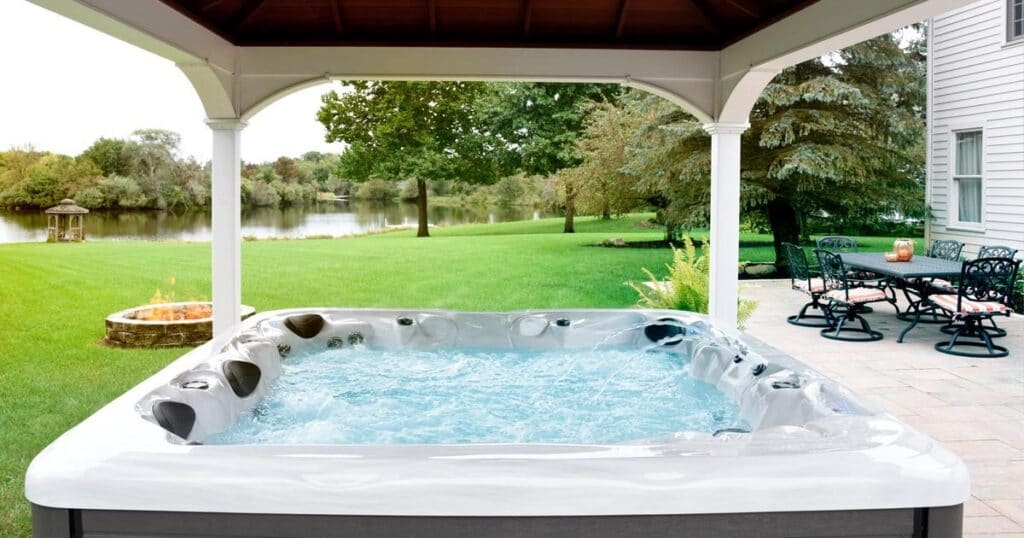 Built-In Fire Pits
Fire pits have grown in popularity over the past decade, and there are no signs that they will lose their heat. But there's a new fire pit design that is changing the landscape. Installing a sunken fire pit requires a landscape designer to dig about three feet into the ground. The result, though, is a chic and elegant landscape feature that adds warmth and ambiance. Built-in benches, stairs, and stonework can make you feel like you are walking into a space at a vacation resort.
Bonus: A sunken fire pit, or even a traditional one, will encourage you to use your outdoor space year-round.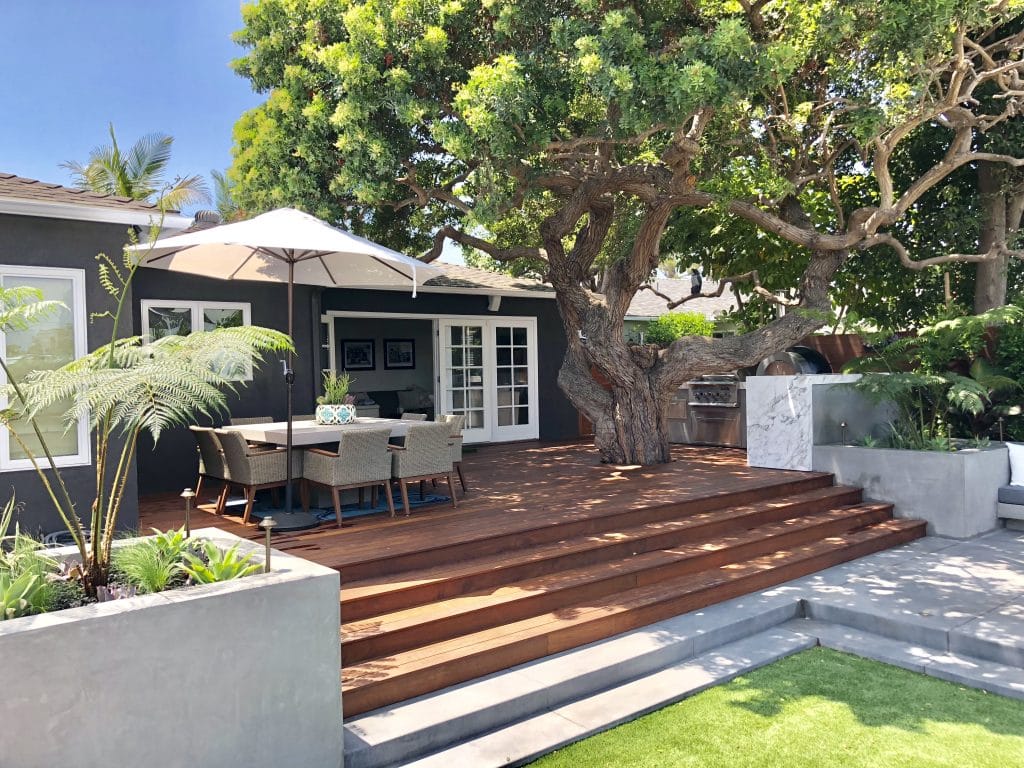 New Decking Materials
The most popular decking material is pressure-treated pine. However, a new material is gaining popularity. Ground level decks can be made with polished concrete, giving an effect similar to marble. While other popular patio bases can settle or require a lot of upkeep, polished concrete requires less upkeep while maintaining its appearance.
If you are building a deck, you can also consider alternatives to pine. A composite, like Trex, is made of recycled materials and looks sophisticated while being durable. Tropic hardwoods, like ipe, are considered to be a luxury choice.While expensive, they can last up to 50 years.
Building a deck for a hot tub? Be sure to choose a material that will be slip-resistant as people will be getting in and out of the spa.
Related post: Should I put my hot tub on a deck?