It's hard to beat spending a weekend afternoon out in your backyard, especially in the spring as the weather first begins to warm up. Whether it's enjoying a meal with friends on the patio or soaking up the sun in a chaise, these first days are a way to celebrate the end of a long winter.
Spring is also a time to start preparing for those summer days, too. It's time to rake leaves and pull out patio furniture from storage. You can also reorganize your space to make room for relaxation and recreation. All it takes to transform your space into an oasis is a bit of time, effort, and a few good backyard ideas.
Flowers can add color, furniture can add style, and a hot tub can add relaxation. These backyard ideas for spring will help get you inspired and ready for a season of fun.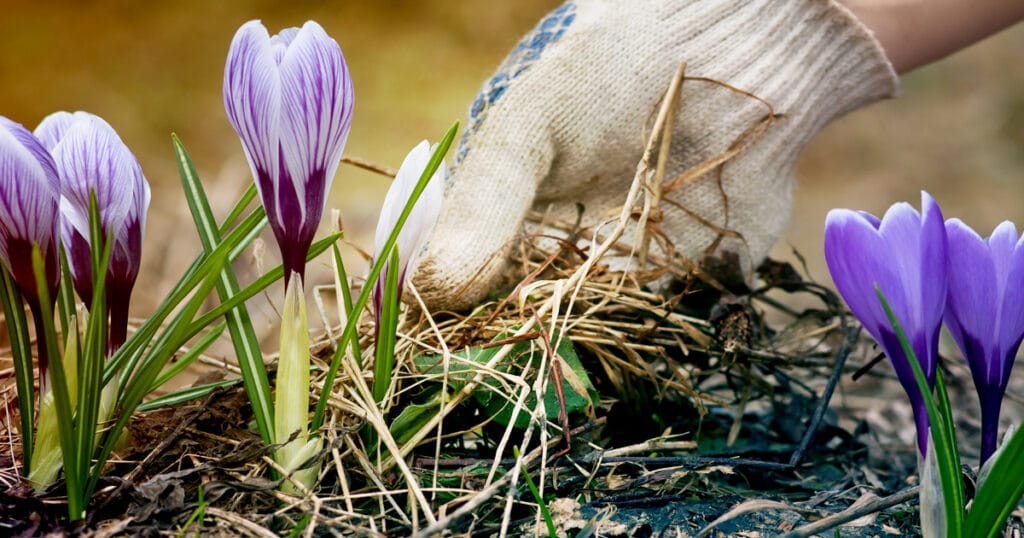 Backyard ideas for spring
Are you ready to spring forward and say goodbye to winter? These backyard ideas will help you prepare your backyard for spring and all the warmer months to come.
Clean out flower beds
Do you want to spruce up your backyard this spring? The first step is to get your hands dirty. Cleaning out your flower beds and preparing them for any spring planting is key. You'll want to remove any leaves and debris from the ground. If you are past the threat of a hard frost, you can also cut back some of your perennials like roses. Other shrubs and trees that you should prune during the early spring include non-fruiting shrubs, hedges and trees that flower in the spring.

---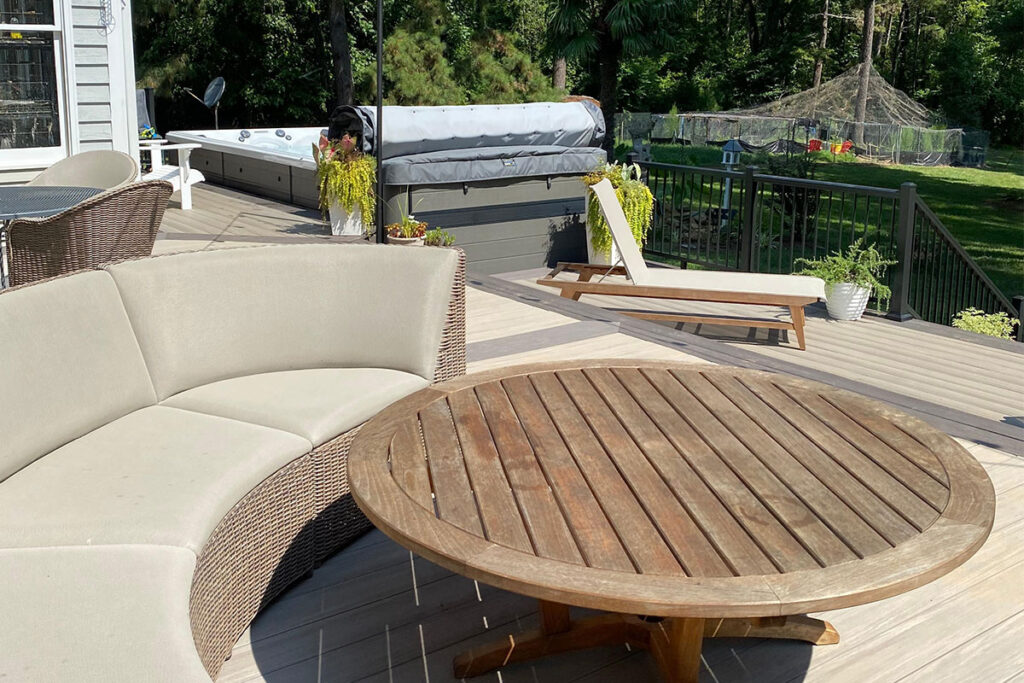 Inspect your patio furniture
Did you store your patio furniture indoors over the winter? As you bring it out for spring, take advantage of the opportunity to make sure it's in good shape. Inspect the cushions, make sure that the chairs are not wobbly, and that there's not too much wear.
You also want to make sure that you have the pieces and accessories to complete your outdoor living spaces. If you need to, preseason sales are the time to invest in new patio furniture.
---
Choose your aesthetic
Patio furniture and outdoor living spaces have gone beyond wicker couches and metal chairs — although those are still stylish choices. The design of your outdoor furniture can set the tone of your backyard, whether you want to entertain frequently or just find some relaxation.
If you are starting fresh or want to replace existing furniture, consider what style will match your space. A Scandinavian vibe might feel light and airy, while boho-inspired furniture will seem cozy and inviting. Rustic furniture might help you create a nature-inspired space that is calming.
You don't have to buy new patio furniture, though. From cozy throws to outdoor rugs, there are a lot of ways to design an outdoor living space. You can select an aesthetic and choose accessories to fit your look.
---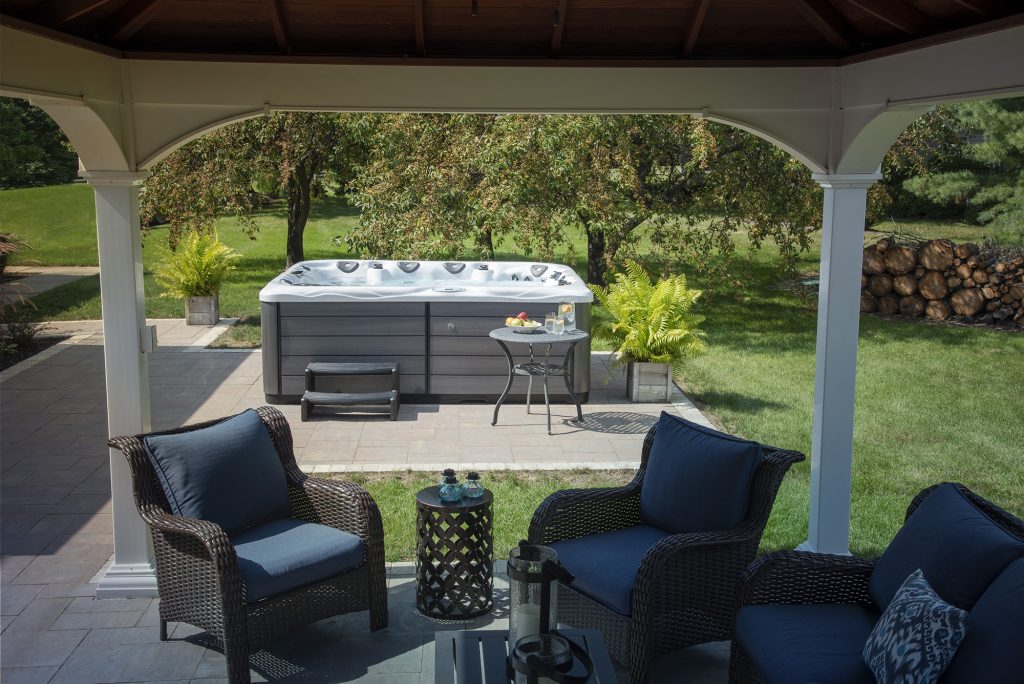 Early blooms
One of the highlights of spending time outside in the summer is seeing the summer blooms. However, in many climates, you'll have to wait until summer to enjoy the full display of patios. One of the best ways to brighten up your patio is to plant spring containers.
Containers are a perfect way to add low-maintenance blooms to your space. Annual flowers come in a variety of colors, from bright white to bold hues. Choose colors that will draw attention to your space and complement your overall design.
---
Storage solutions
Raking, trimming, cleaning. There's a lot to do as you prepare your backyard for spring. But as you pull out your garden tools for the garage, you also need to consider where you will put them this season.
You want your outdoor living space to be clean, tidy, and inviting. There are myriad storage solutions available for the backyard, from easy to assemble sheds to custom structures that can also be the perfect "she-shed." What's most important is to prioritize backyard storage. Even just installing hooks on the side of the garage to hang tools can help you feel better about your backyard.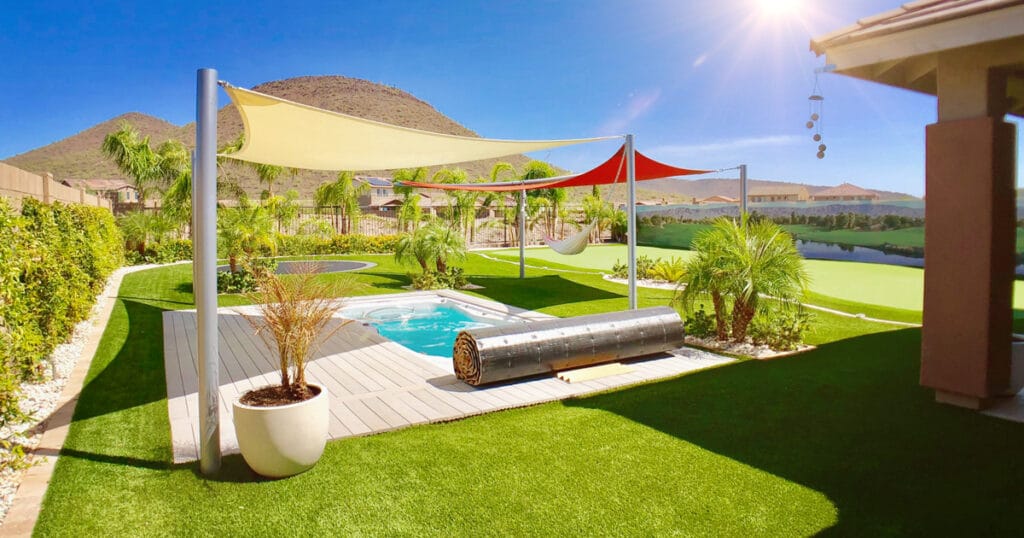 Backyard shade
Things don't get much better than feeling the summer sun on your skin as you relax with a cool beverage or a refreshing snack. However, no matter how much you love the sun, you need a break from the exposure. It's important to create zones in your backyard where some spaces are full of sun where others have shade.
As you prepare your backyard for the warmer months, think of ways to incorporate shade. There's the obvious — patio umbrellas. However, there are other options, too. Shade sails are a stylish way to add seasonal protection. A pergola can offer cover over an outdoor living or dining area.
---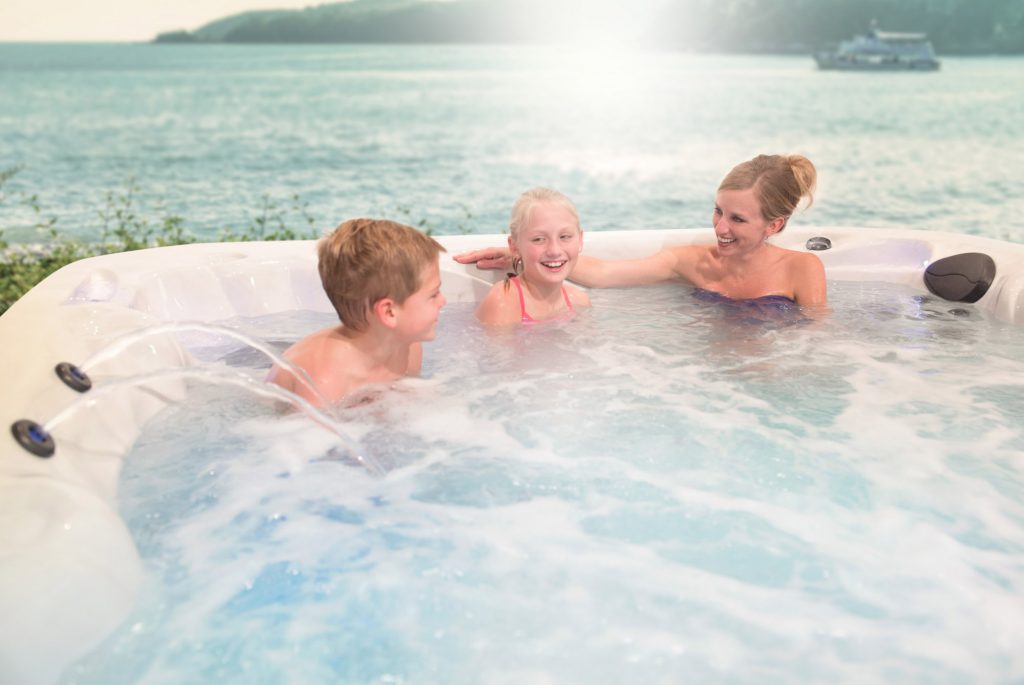 Plan for relaxation
No matter the size or layout, your backyard is a space that you can enjoy and seek refuge. You want to be able to escape daily stress and unwind.
A water feature is a perfect way to factor in relaxation to your outdoor space. Master Spas hot tubs are designed to help you relax, allowing you to unplug. Hydrotherapy jets can massage away aches and pains. The warm water is soothing, too, helping to increase circulation and reduce anxiety.
If you want to enjoy a cool summer night in a hot tub, spring is the time to start planning. Reach out to your local Master Spas retailer to start planning your backyard oasis.
---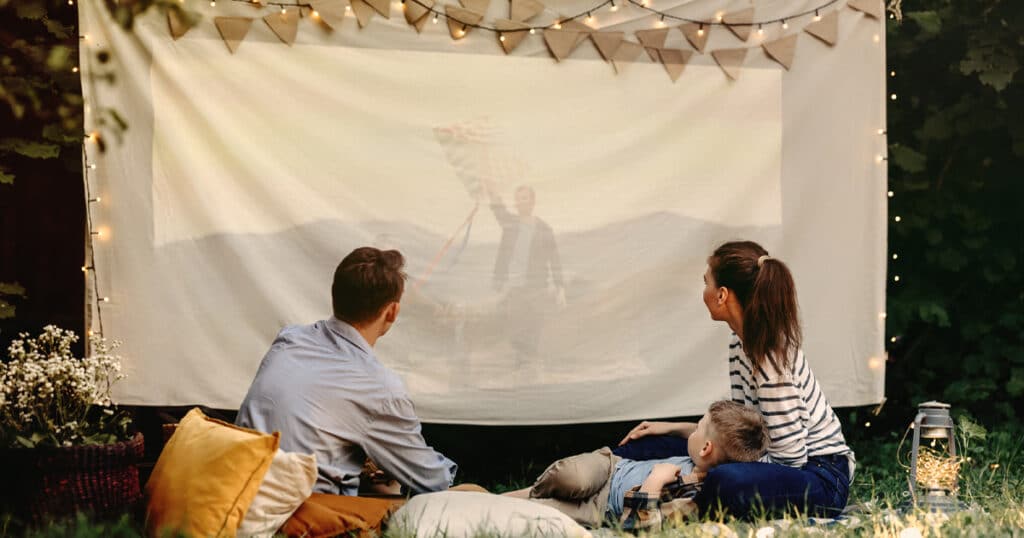 Outdoor theater
How are you going to enjoy your backyard this summer? Are you going to gather around the fire pit or cook on the grill?
One way to get the most out of your backyard is this makeover idea. You can create your own outdoor movie theater with a projector and screen. Don't have a screen? You can create your own with a sheet.
As you are preparing your backyard this spring, consider the ideal spot for hosting an outdoor movie night. You might choose a different arrangement for your patio furniture or choose to trim trees that might obstruct the view.
---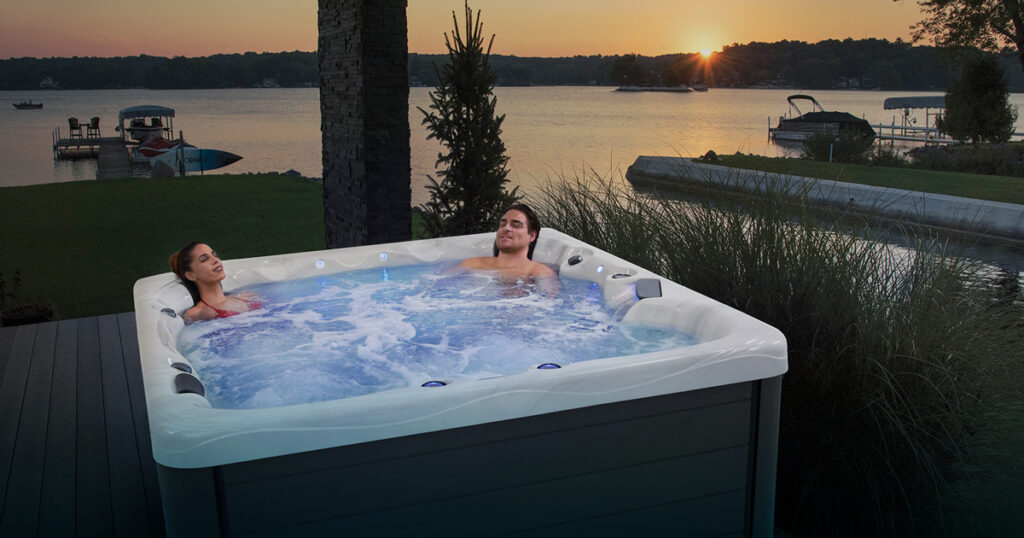 Your backyard but better
Are you ready to transform your backyard into an oasis? A Master Spas hot tub can help you relax and unwind in the convenience of your backyard. You can click here to discover our secrets to creating a backyard oasis. Or, contact your local Master Spas retailer to learn more about swim spa ownership. Wondering how much a hot tub costs? You can request a quote here.