Create an outdoor sanctuary with these stylish structures
From the rustic designs with salvaged farm wood to sleek modern styles, a pergola is just as much about function as it is about design. The garden feature adds definition to your space, while extending your outdoor living area.
But for owners of Master Spas hot tubs, a pergola can provide shade and protection from the elements.
According to LoveYourLandscape.org, pergolas are among the top outdoor design trends for 2019.
A staple of landscape design for years, pergolas constructed of wood or composite material are now becoming more sophisticated with major upgrades, including rolldown windows, space heaters, lighting and sound systems. When paired with a luxury kitchen, seating area or fire feature, pergolas can become the iconic structure for outdoor sanctuaries.
Of course, we think a hot tub or swim spa by Master Spas will take a pergola from design element to retreat.
When taking on a backyard makeover, consider these pergola designs.
4 Pergola Designs to Inspire Spa Owners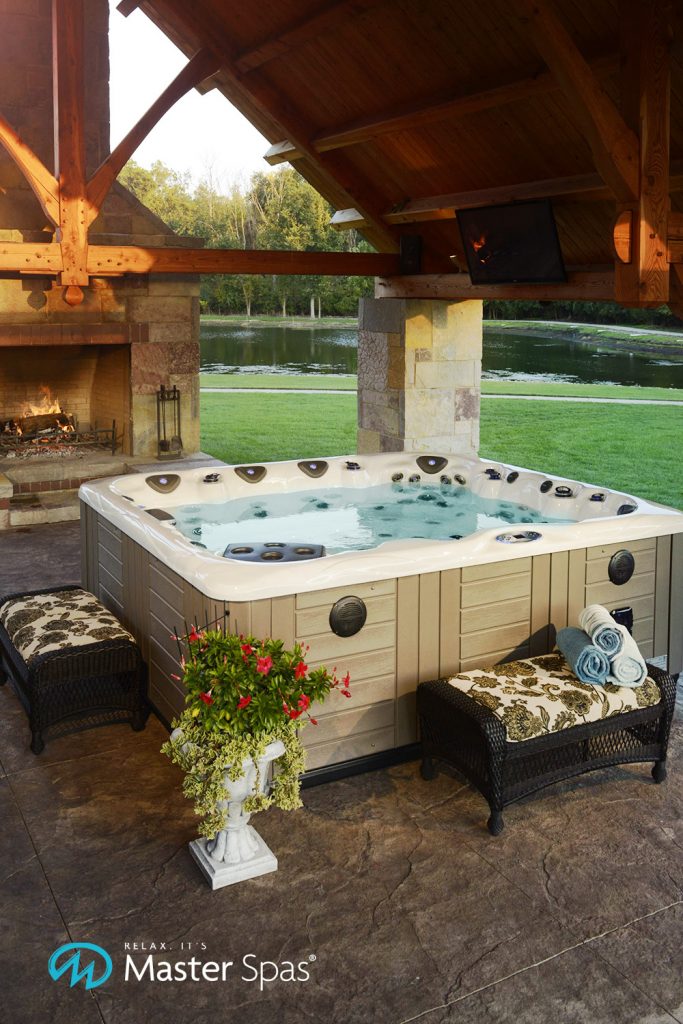 Grand Retreat
Featuring a mix of stonework and wood, this pergola design features a spacious hot tub that fits at least six adults. The fireplace offers a place to warm up on cool summer nights or brisk winter mornings. Bright blooms in planters add color, and wicker benches offer cozy seating.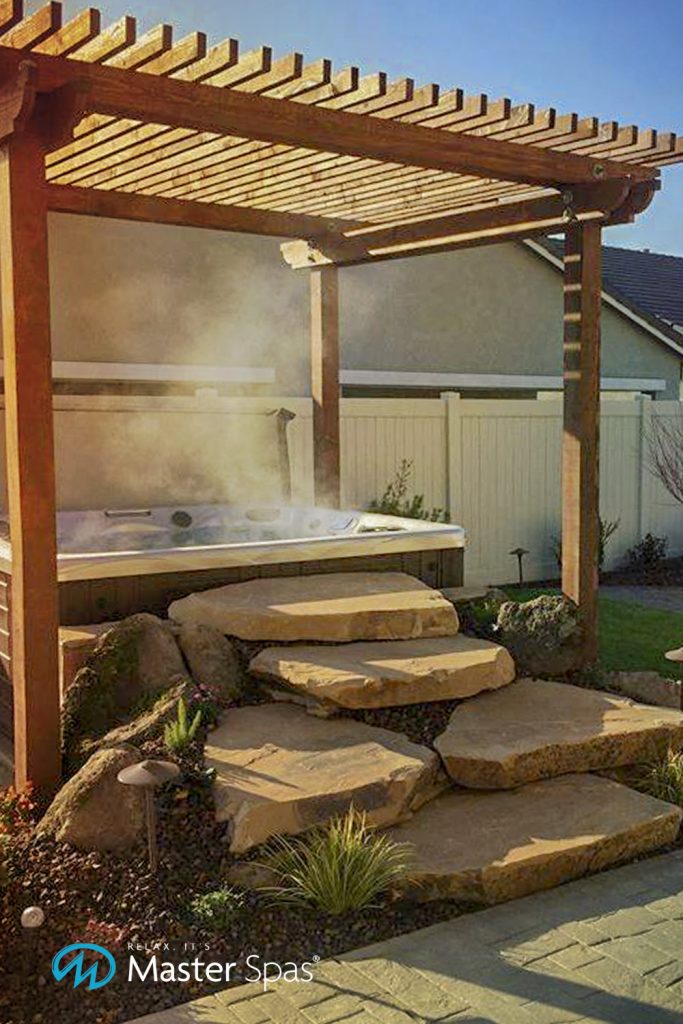 Everyday Escape
A streamline pergola offers a warm contrast to the cool stone steps and adds height to a suburban backyard. Landscaping rocks and greenery add a modern touch to the backyard.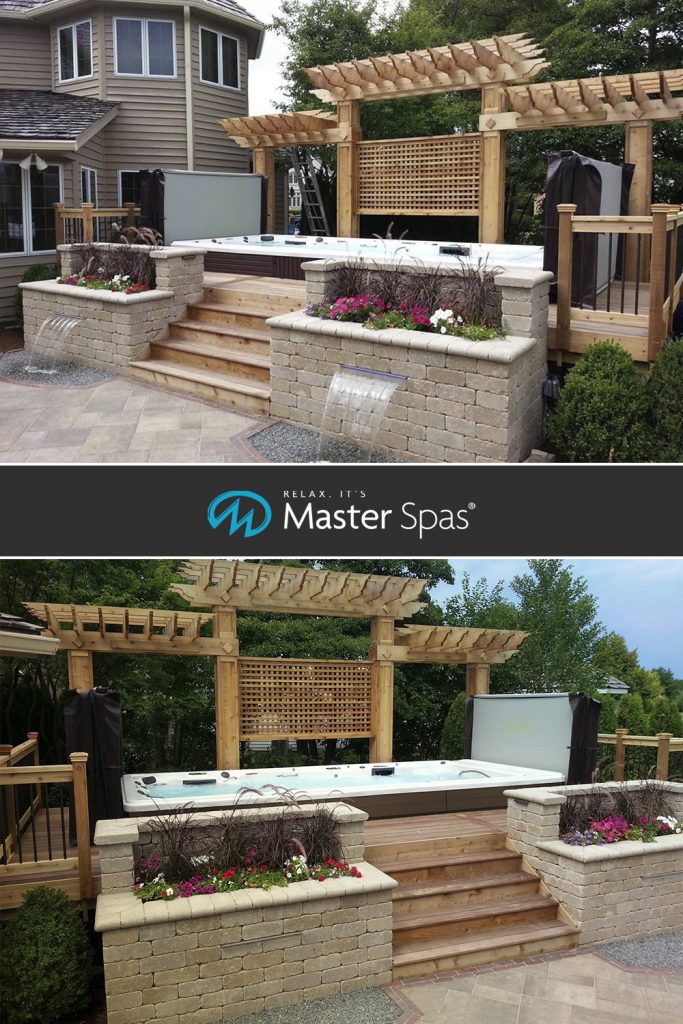 Zen Oasis
This pergola design features varying heights, wood steps, and a wrought iron fence. The thoughtful design also includes built-in planters and fountains that make this backyard a true oasis. A swim spa by Master Spas is the focal point of the design, creating a space where relaxation is the priority.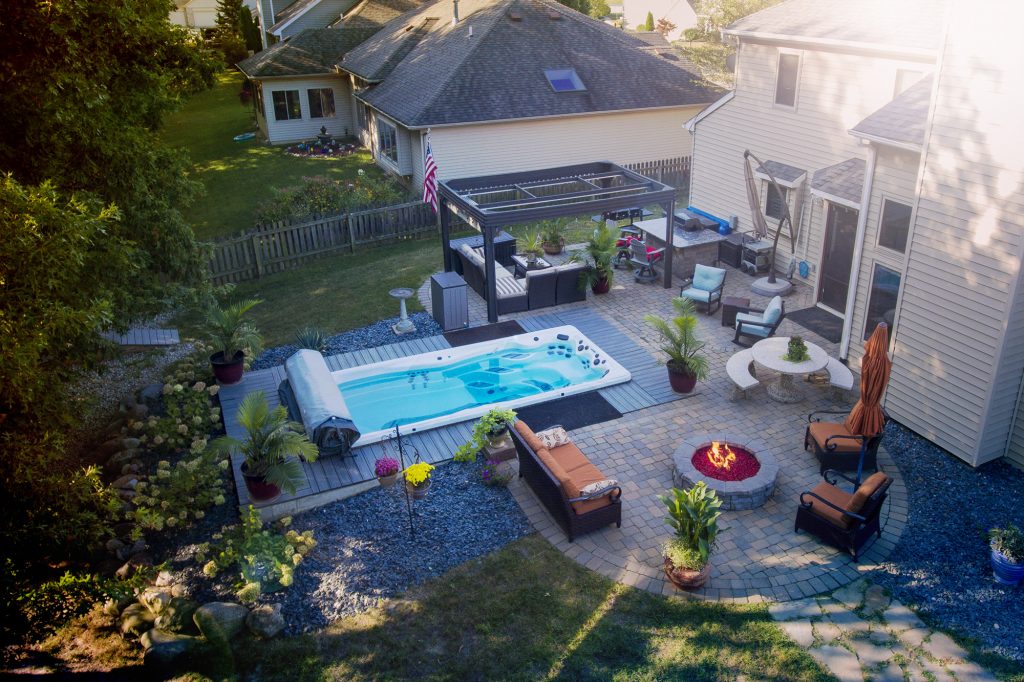 Cozy Corner
This easy-to-install pergola from a home improvement store defines a seating and dining area in this backyard. As guests relax on the cozy outdoor sofas, they can enjoy the ambiance that lush tropical plants and string lights add. The pergola also features retractable shades to protect people from the summer sun. An H2X Fitness Swim Spa is just steps away, allowing the owners and their guests a space to which they can retreat during a party.