We all have good days and bad days. But when is a bad day more than a bad day?
Nearly 10 million Americans "will experience a mental illness this year that is serious enough to interfere with or impact major life activities," according to Talkspace.
And that's why it's so important to open up the conversation about mental health and remove the stigma.
Mental Health Day
World Mental Health Day is October 10, 2020. The hope is that the day can raise awareness about mental health issues and support efforts surrounding mental health.
As an individual, World Mental Health Day is to make a commitment to support your own mental health and that of your friends and family.
When you take care of your own mental health, you are better able to cope with stress, be more productive, and realize your potential.
But with the demands of life, it can be challenging to add one more thing to the priority list. Do you schedule a mental health break between your 4 pm team meeting and soccer practice at 6 pm? Or, do you get up early to drive 20 minutes to the gym?
A hot tub or swim spa by Master Spas can be a way for you to invest in your health and mental well-being.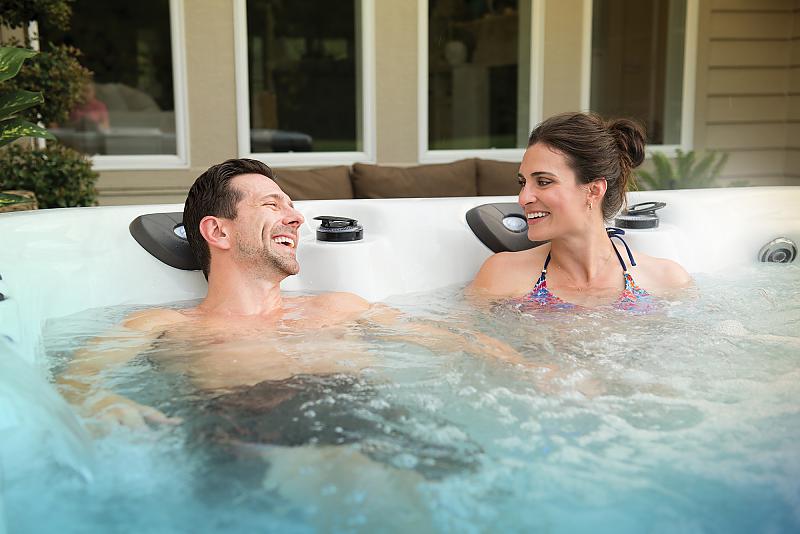 Hot Tubs and Mental Health
It's important to find ways to cope with the stress of daily life and improve your mental health. Connecting with others, staying positive, exercise, and sleep can help you improve your outlook. It's also important to talk to a medical professional when needed. [source]
Meditation, relaxation techniques, and exercise can help ease anxiety and complement traditional therapies like counseling and medication. A hot tub by Master Spas can help you relax, meditate, and soak away the symptoms of anxiety.
It might feel difficult to motivate yourself to hop in the swim spa to work out. However, exercise has been shown to improve your mood and you will feel more accomplished at the end of the session.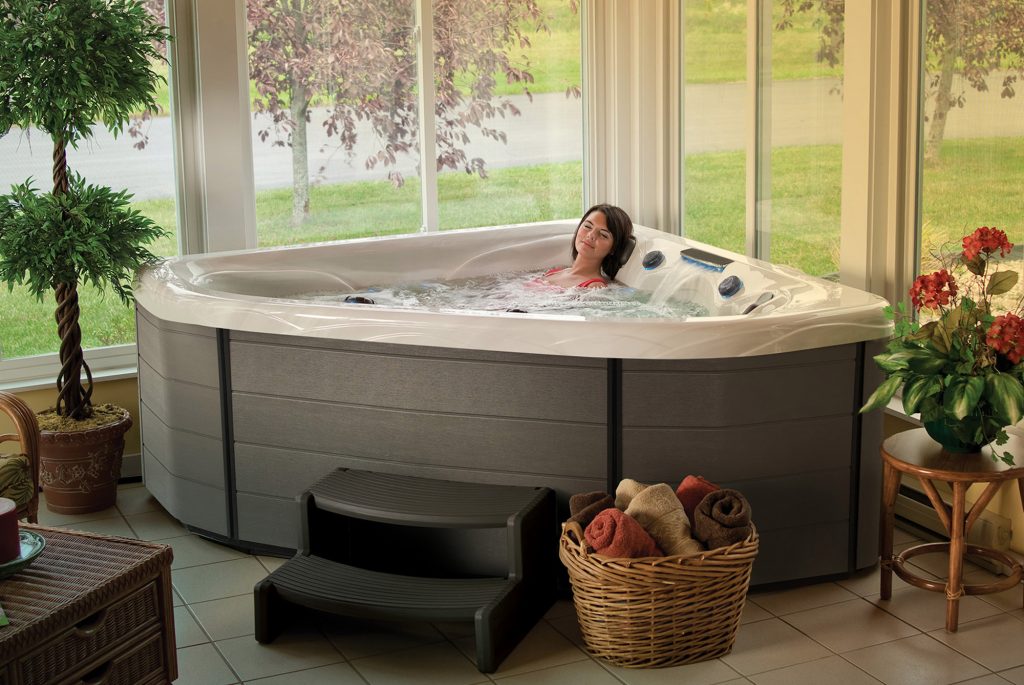 Three hours of activity a week can help people who are at risk for depression. A study published in Depression and Anxiety states that "approximately 45 additional minutes of physical activity each day could translate to meaningful reductions in a person's risk for depression."
The added stress of the holidays can lead to anxiety, depression, headaches, body aches, irritability, and sleeplessness. When you notice yourself feeling more Grinch than Griswold, it's important to take steps to ease holiday stress and enjoy the season.
According to a report from the American Psychological Association, three out of four Americans report experiencing at least one stress symptom in the last month. Stress is natural and not all of it is bad. However, we need to take action when it starts to affect our health. The stress not only strains our mental outlook but can negatively affect our physical health.