Open, spacious, and family friendly — a six-person hot tub can be the perfect place to relax and spend more time with loved ones. Six-person hot tubs are popular because they are spacious enough for family and friends, without overwhelming your backyard.
But there can be a lot of options when you are buying a hot tub. There are hot tubs with lounge seats, while others have an impressive number of jets. There are saltwater hot tubs and those with mineral filtration.
When you are shopping for a spa, you want to make sure that you are getting the best hot tub for your space and needs. Master Spas manufactures a variety of 6-person hot tubs to fit your budget and lifestyle.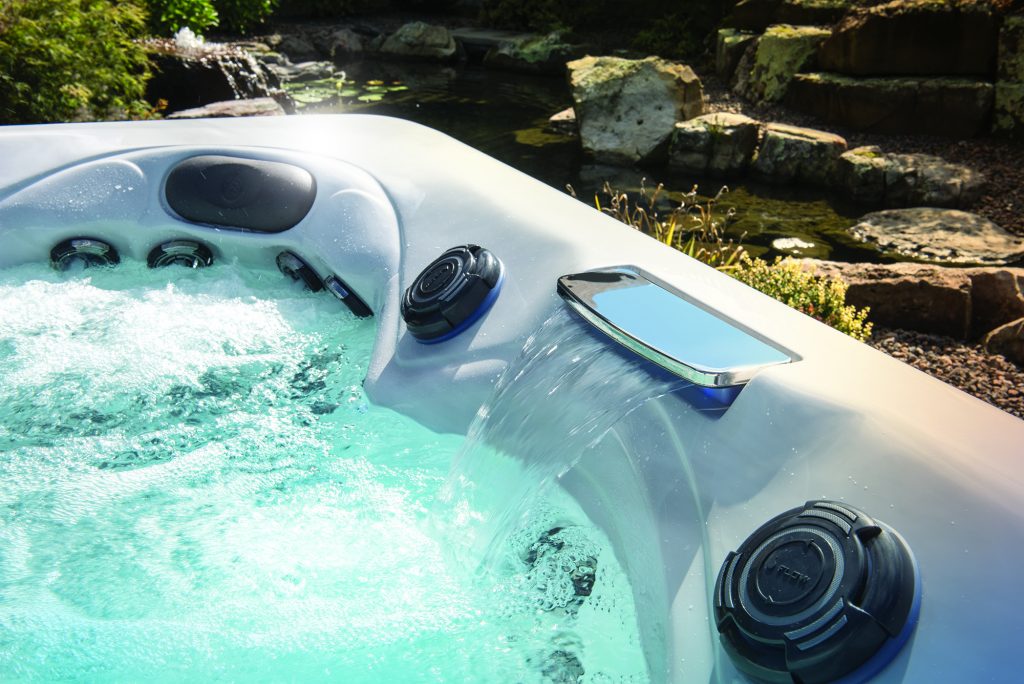 How big is a 6-person hot tub?
Six-person hot tubs from Master Spas vary in size, depending on the seating arrangement and whether it has a lounge. The biggest six-person spa is the Twilight Series 8.2, which includes a lounge. It is 8 feet by 8 feet.
One thing to consider when you are looking at hot tub dimensions is the depth. The depth of a hot tub can be between 31 and 42 inches. Ask yourself how much room you want to stretch out and whether you will benefit from the added depth in the footwell. Some people prefer a more "shallow" hot tub so that users of varying heights can safely soak.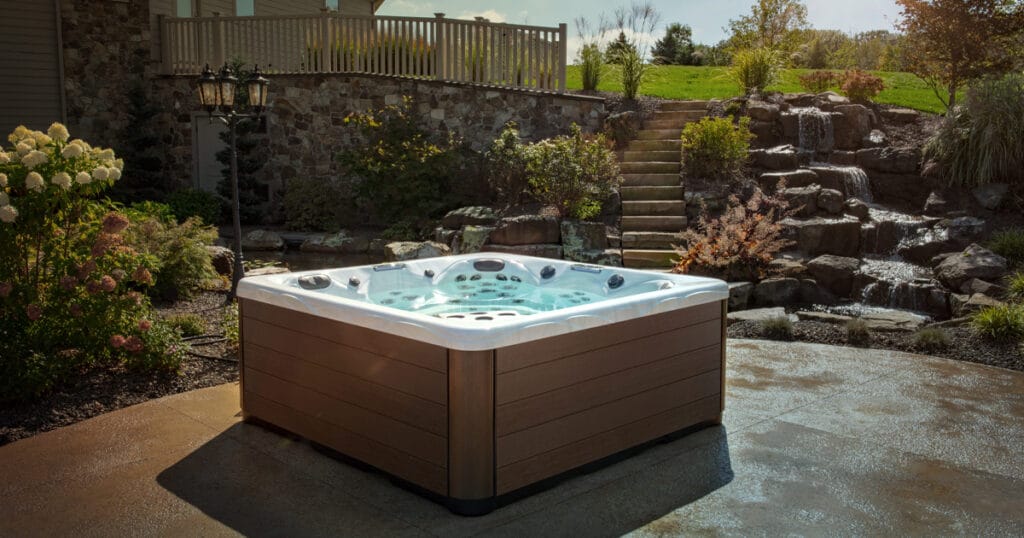 Best 6-person hot tubs
The Twilight Series has been a customer favorite for more than 10 years. This hot tub features an open seating arrangement and multiple jet configurations. Take advantage of the StressRelief Neck and Shoulder Seat or stretch out and enjoy the foot jets. The TS 7.25, which can fit up to seven adults, also features waterfalls, LED lighting and our mineral filtration system, EcoPur Charge.
What Our Customers Are Saying
"The quality and overall appearance of the tub is superior to the other brands that we were considering. The jets are easy to adjust and give you a complete body massage from your feet to your neck. The digital control panel is user friendly and simple to navigate. My wife has trouble falling/staying asleep but finds a nice soak in the tub helps her get a good night's sleep."

— Dave, British Columbia
Lounge or no lounge can be one of the key questions to ask when you are shopping for a hot tub. Some people enjoy being able to stretch out and feel the jets on their back, legs, and feet. Others, prefer the open arrangement that a hot tub with no lounge offers.
If you are on Team Lounge, the TS 8.2 is a popular choice. This six-person hot tub has 44 jets, including the neck and shoulder seat. One of the exclusive features is the Master Force™ Bio-Magnetic Therapy System. Magnets are strategically placed behind the jets of the neck and shoulder seat, helping to alleviate inflammation.
Hot tub review
"We have had our TS 8.2 for a month, and I have been in it every night except one! I get in for about 20 minutes each evening and, believe it or not, I sleep better. It just relaxes my entire body and most importantly my mind. Lots of cool features to adjust the water flow at each seat and settings are easy to adjust as needed."

— Gracie, Ohio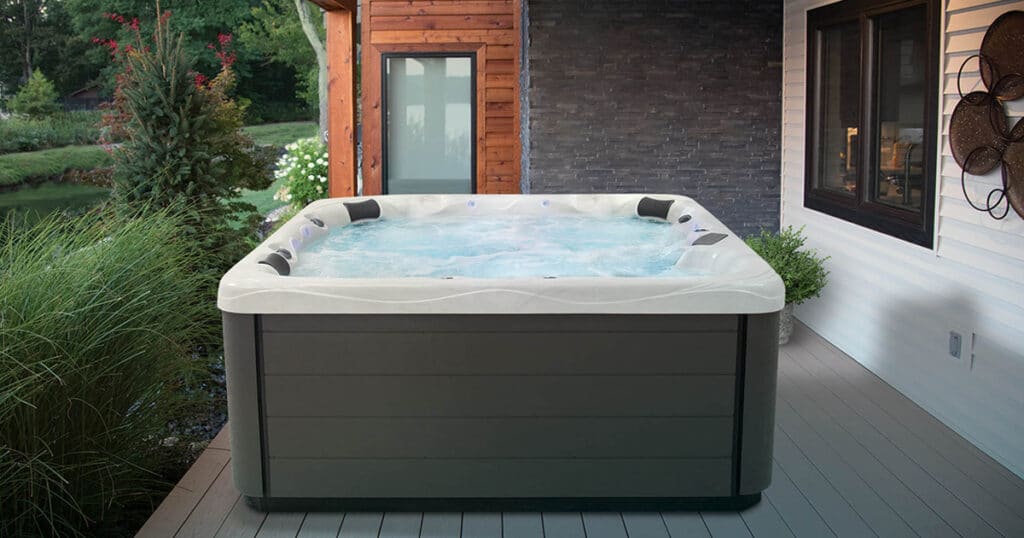 Clarity Series Balance 8
This six-person outdoor hot has plenty of room for family and friends to spread out and relax. There are dual therapy pumps and 48 massaging jets so that you can enjoy the benefits of hot tub therapy. While Clarity Spas are known for being budget friendly, they have many of the features of higher end spa brands. The Balance 8 has waterline LED lighting, waterfalls, and the neck and shoulder seat. There's also a variety of jet arrangements among the seats so that you can find the relaxation and relief you are seeking.
One hot tub feature that you might not consider is an ozone system. Injecting oxygen into the water, this system helps make it easier to keep your water clean and clear. The added oxygen helps break down the contaminants. The Balance 8, along with the other six-person hot tubs on this list, comes standard with an ozone system.
Relief from chronic pain
"We use our hot tub every day, several times a day! I have had several spinal surgeries and am in constant pain. The hot tub has been amazing in helping get through the day! Wish I had done this sooner."

— Angie, Texas
How to buy a hot tub
Are you ready to enjoy the benefits of a hot tub? Having a Master Spas hot tub can help you unwind and spend more time with loved ones. You can click here to find out more about the benefits of hydrotherapy and relaxing in a hot tub. Or, contact your local Master Spas retailer to learn more about swim spa ownership. Wondering how much a hot tub costs? You can request a quote here.
Did you like this post?
Check out more from the Master Spas blog:
6 Truths About Owning a Saltwater Hot Tub