Do you want to spend 2020 with less stress and more relaxation? A hot tub can be a fantastic addition to your backyard and life.
But what kind of hot tub should you buy in 2020? A quality, energy-efficient spa will deliver the relaxation you want and make the hot tub worth the investment.
The best hot tub for you will have the features that you want and need, such as adjustable massage jets, dedicated foot jets, and LED lighting. It will also complement the space without overwhelming it.
Related: Insider Tips to Get the Buy the Best Hot Tub
Master Spas is among the world's leading hot tub manufacturers and the only company to make 100 percent of its product in the USA.
Whether you are looking for a compact unit to fit in your small backyard or a spa that's prime for entertaining, here are four new hot tubs you are sure to love in 2020.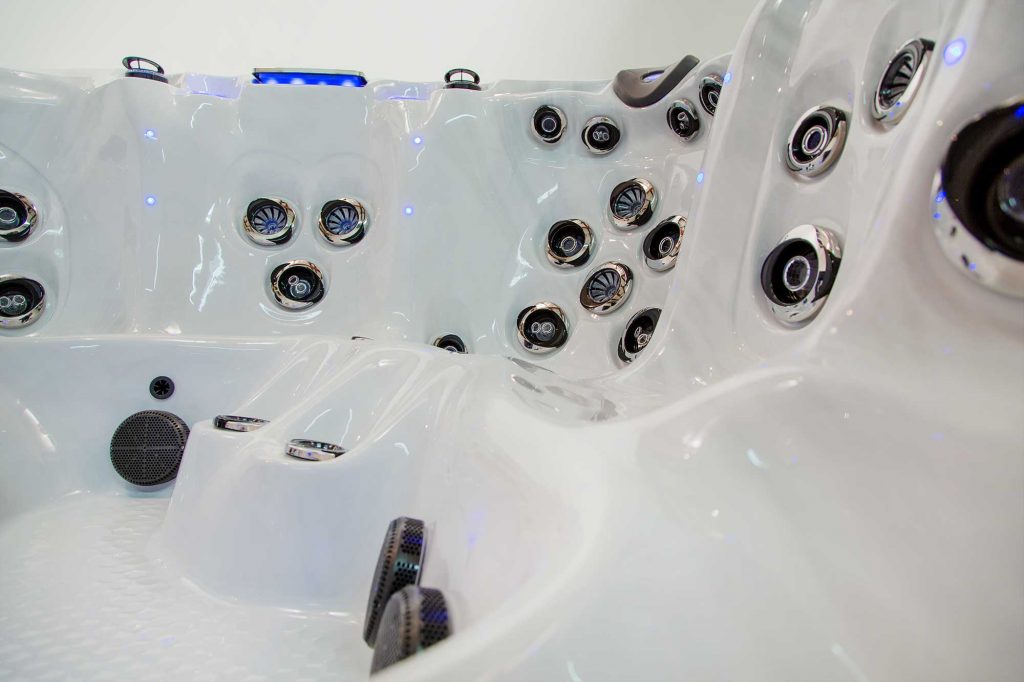 Best Hot Tubs for 2020
Michael Phelps LSX 850
The LSX 850 combines the luxury of the Michael Phelps Legend Series with an open seating arrangement. This seven-person hot tub has 58 jets and comfortable therapy seats. The LSX 850 has premium hot tub features, such as orbit jets, Smart Sensor Technology, LED lighting, and a mineral filtration system.
When it comes to relaxation and hot tub massage, the LSX 850 includes the Xtreme Therapy™ Seat, Master Blaster® Foot Therapy, and StressRelief Neck and Shoulder Seat.
The Xtreme Therapy Seat is available on Michael Phelps hot tubs and swim spas. This uniquely shaped seat has 22 jets and two whirlpools, providing hydrotherapy coverage for calves, arms, wrists and hands. There's also a unique jet pattern that is designed for your neck and back.
Clarity Series Precision 67
Conveniently sized for smaller backyards and spaces, the Precision 67 is a six-person hot tub from the Clarity series. Twenty-six jets deliver a therapeutic massage, and LED lights enhance the ambiance.
Other features of the Precision 67 hot tub include water features, the StressRelief Neck and Shoulder Seat, and Master Force Bio-Magnetic Therapy System.
The Master Force Bio-Magnetic Therapy System applies magnetic therapy to pressure points on the neck and back. During the manufacturing process at our Indiana campus, we strategically place powerful magnets behind the StressRelief Neck and Shoulder Seat. Magnetic therapy has been used to help relieve pain, improve circulation, reduce inflammation, and alleviate stiffness.
Clarity Series Balance 9
The Balance 9 has an open seating arrangement and space for up to eight adults. There are 57 jets that deliver a therapeutic hydromassage. Adding to the experience are features such as LED lighting and a waterfall.
The comfort of a Master Spas hot tub, like the new Balance 9, starts with the manufacturing process. Get an inside look at how Master Spas builds the best hot tubs with our new video series — Building the Best Hot Tub.
Do you want to learn more about the best hot tubs for 2020? Find your local Master Spas dealer and visit a showroom or event.