It's the most wonderful time of the year! There are cookies to be decorated and get-togethers with dear friends to attend. Homes are adorned with colorful lights, and the smell of sugar and spice fills the air. But all that merriment can bring festive stress and leaving you feeling less than jolly.
According to the American Psychological Association, 38 percent of people report an increase in stress levels over the holidays. Lack of time, money, and the pressure to buy the perfect present are among the lead stressors.
The added stress of the holidays can lead to anxiety, depression, headaches, body aches, irritability, and sleeplessness.
When you notice yourself feeling more Grinch than Griswold, it's important to take steps to ease holiday stress and enjoy the season.
Holiday Stress Facts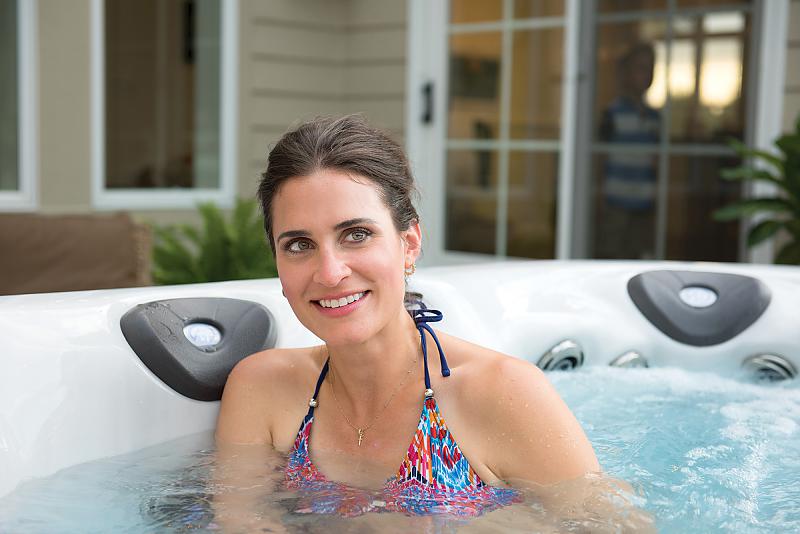 7 Tips to Manage Holiday Stress
Make Time For Yourself
Women are more likely to feel stressed during the holidays because they are more likely to report that they take on many of the holiday responsibilities. The more you do for others, the less time you have to relax. But if you don't take time to rejuvenate, you won't have time and energy to give to others. Treat yourself to a manicure, squeeze in a nap, schedule time to catch up on your favorite show. Consider setting your alarm to wake you up 20 minutes earlier so that you can enjoy your coffee and journal or take time at the end of the night to soak in a Master Spas hot tub.
Pump Up the Jams
Did you know that a break from holiday stress could be just one carol away? Studies show that listening to music can put you in a better mood. When you turn on your favorite songs with the intention of boosting Christmas cheer, the music will improve your mood that much more.
And, really, who doesn't love a good Christmas playlist? Check out our selection of ultimate Holiday Hits that are putting us in the spirit and is sure to help you manage holiday stress.
Gather the Family Together
Quality time with family and friends can be an important reminder of what matters most this holiday season. The opportunity to connect with the people you love most can lift your holiday spirits, making you feel happier and filled with love.
It's important to not let the busyness and holiday stress get in the way of creating family moments. A hot tub by Master Spas is an inviting place where everyone will be clamoring to get together. Realize the relaxation benefits of a hot tub while enjoying distraction-free conversation.
Say 'No'
The growing list of to-do's can feel overwhelming as the holidays approach. There's the treats for the classroom party, and the last-minute gift exchange at work. You might get a holiday party invitation … and then another … and then another. Soon, you have a task or event every day in December. It might seem fun — for the first week. When you start to feel like the activities are sparking anxiety instead of joy, it's important to create boundaries and say "no." It might feel challenging or like you are letting them down but it will allow you to fully enjoy the things that you say "yes" to.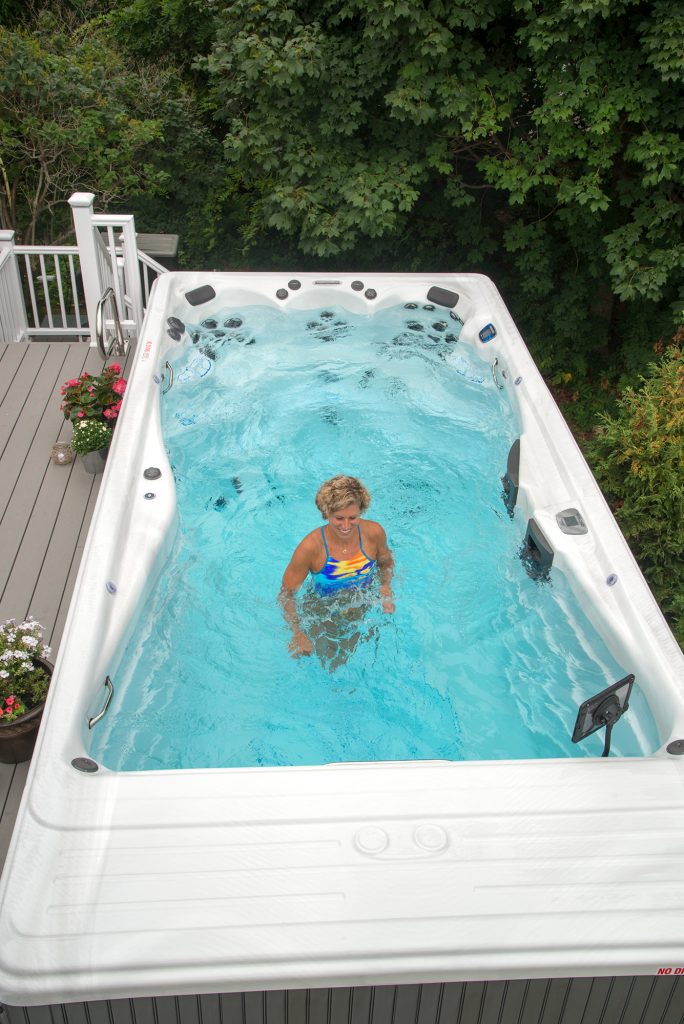 Get Moving
The growing list of engagements can make it feel challenging — or downright impossible — to fit in regular exercise. But moving your body and breaking a sweat can decrease tension, improve your mood, and help you feel more alert so that you can manage holiday stress. A swim spa by Master Spas brings the pool — and gym — to the convenience of your backyard. You can skip the commute to the fitness facility and get in the exercise you crave without worrying about the schedule. Swim, jog, walk, row, stretch, strengthen, and more in the soothing water of a swim spa.
Be Present
It's dinner time, and you are trying to enjoy the meal and company. However, your mind is going a million miles a minute — there's still wish lists to fill, presents to wrap, groceries to buy, and a pie to bake. When you catch yourself being pulled in multiple directions, step back and breathe. Take note of where you are, who you are with, and what you are doing. Just be present. Spending time thinking about what's to come will leave you missing what's taking place.
If you are struggling to be in the moment, it might be an opportunity to start a meditation practice. Just a few minutes where you close your eyes, focus on your breath, and tune out the world can be beneficial.
Ask for Help
Struggling to check off that to-do list? Enlist the help of those around you or find a holiday hack to make the tasks easier. Just as we don't celebrate alone, we don't need to prepare for the festive fun on our own.