It can be challenging to find ways to connect as a family. Activities and work can pull family members down individual paths, while the distraction of screens is ever present. On some days, when there's multiple sports practices and meetings, it might seem as if there's only 20 minutes at the end of the day to see your loved ones.
But while it might seem like you need more time, making the most of the minutes you have can reinforce connections and create valuable opportunities for conversation.
For Master Spas owners, a family hot tub has become a way to connect and engage — whether they are grandparents, families with adult children, or those with younger kids. The hot tub is a distraction-free zone where Mom and Dad can relax, while younger ones splash. And everyone is able to realize the benefits of a hot tub, including better sleep. (We're pretty sure that might be appealing to a few parents!)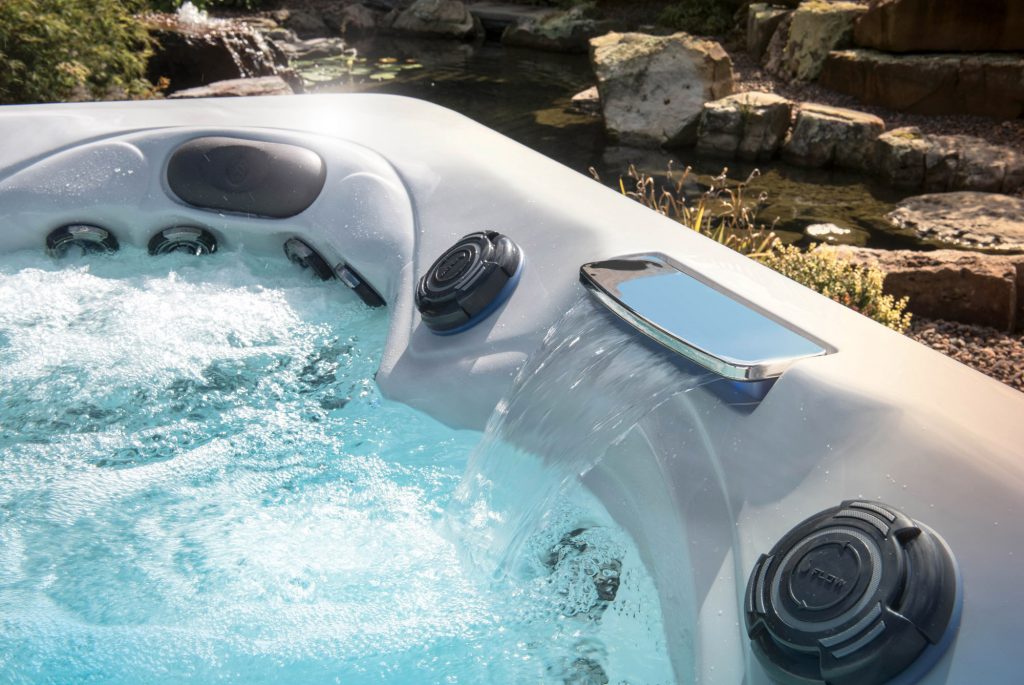 Hot Tub Features for Families
The best hot tubs for families will have space for everyone, with room for at least four. However, models that seat five or six — or more — will give everyone room to stretch out.
Master Spas makes more than a dozen hot tub models that seat at least five people so that families and friends can enjoy time together. Among our favorite hot tubs for families are the Michael Phelps LSX 800, the Twilight Series 7.2, and the Clarity Series Balance 7. 
Safety is also an important feature for families, especially those with young children. Master Spas hot tubs have lockable covers that meet the most stringent safety regulations.
And with the easy-to-use Balboa control system, all it takes is the touch of a button to adjust the temperature so everyone is comfortable, relaxed, and safe.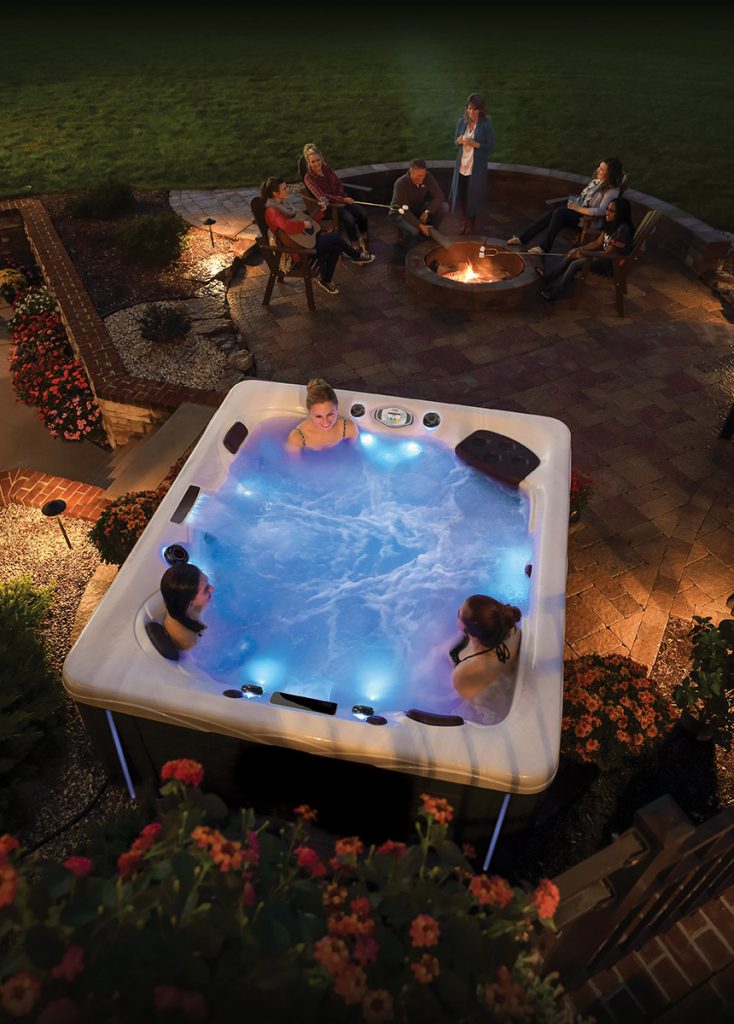 Hot Tub Customer Reviews
All Together Now
"I am new to the spa world, for the last 25 years we have always had above-ground pools for the six kids. This year, the kids voted and the pool was gone and replaced with a fire pit. Now we have a great hot tub, an enlarged deck, and a fire pit, and all 6 adult kids are happy with the new "party" atmosphere. My wife loves the hot tub and the fact that the family is all together and having fun. I feel this has been a great investment for the family and look forward to many years of use."

— Sschmal, Connecticut
Michael Phelps LSX 800
Tween Connection
"On weekends, we start our day with a cup of coffee and relaxing in the tub. During the week, we use it to wind down in the evening. Our son, who is 12, joins us almost every time, which allows us to have connection and conversations without screen time!"

— Nikki, British Columbia, Canada
Twilight Series 7.2 owner
Enjoyment for Parents and Children
"We are very happy with our hot tub and use it three to four times a week! Our little boys really like it as well! It is nice to have after a long work day and hard workout to get a little relaxation."

— Eddy, Iowan
Master Spas 7 owner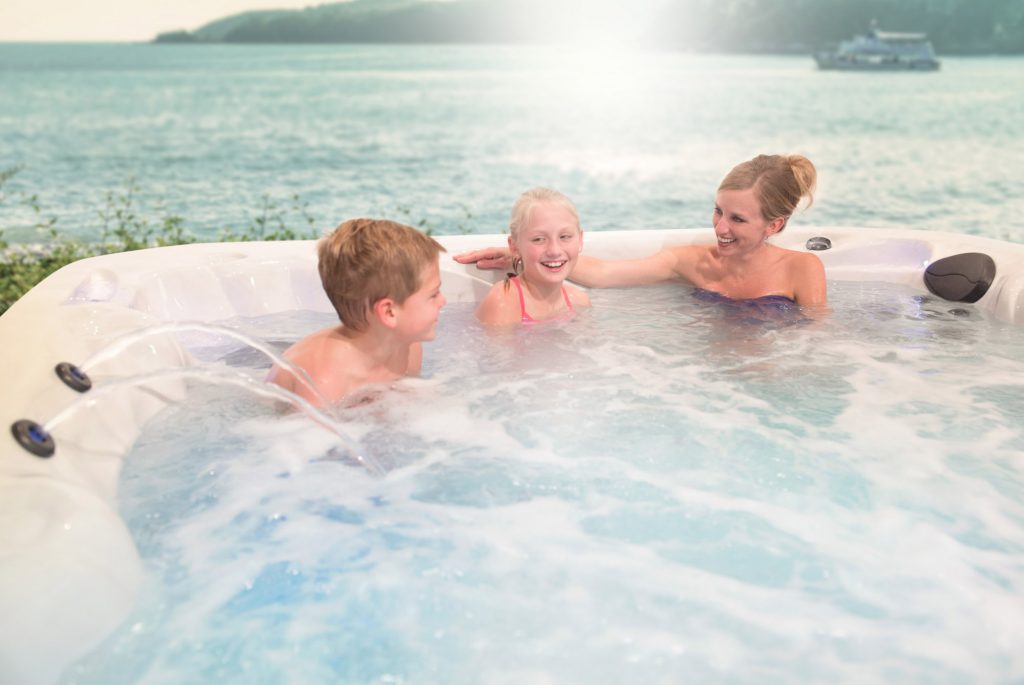 Family Entertainment
"We're totally delighted with our Balance 7 hot tub. It's become a centerpiece for family entertainment and individual relaxation."

— Matthew, West Virginia
Clarity Series Balance 7 owner
Better Sleep and Teen Time
"We absolutely love our hot tub! We are sleeping the best we ever have. We are also spending quality family time with our 16-year-old son every night after dinner. Extremely happy with this purchase for many reasons!"

— Jenni, Ontario
Clarity Series Balance 7 owner
Hydrotherapy Hangout
"We are happy and relaxed without sore lower backs and shoulders! We love watching the winter sky while relaxing in our tub. Our young adult kids love it, too, and it's fun to see them enjoying it with their friends. Family time without electronics — excellent!"

— Bill, Virginia
Clarity Series Balance 7 owner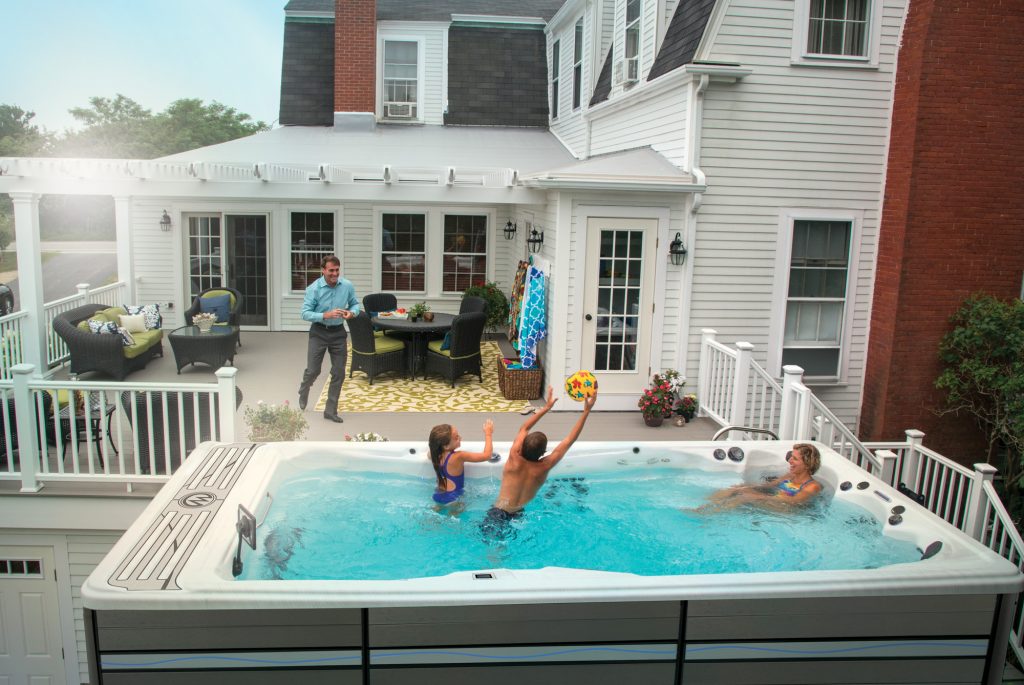 Did You Like This Post?
Check out more family hot tub articles:
How to Include the Family in Hot Tub Maintenance