"My father didn't tell me how to live. He lived and let me watch him do it."
– Clarence Budington Kelland
Dad is the guy who loves you unconditionally. The one who is there for you, in good times and bad. He is the one who helps with your homework, teaches you to drive. A dad lives by example and demonstrates the importance of right and wrong,
There are so many reasons — big and little — to celebrate Dad this Father's Day.
But do you find yourself sorting through gift ideas for Father's Day, struggling to find the perfect present?
Surprise Dad with a hot tub by Master Spas. Whether he's recently retired or coaching pee wee soccer, a hot tub can help Dad feel special every day of the year.
A hot tub offers relaxation and hydrotherapy, while giving him the perfect seat to enjoy the company of his loved ones.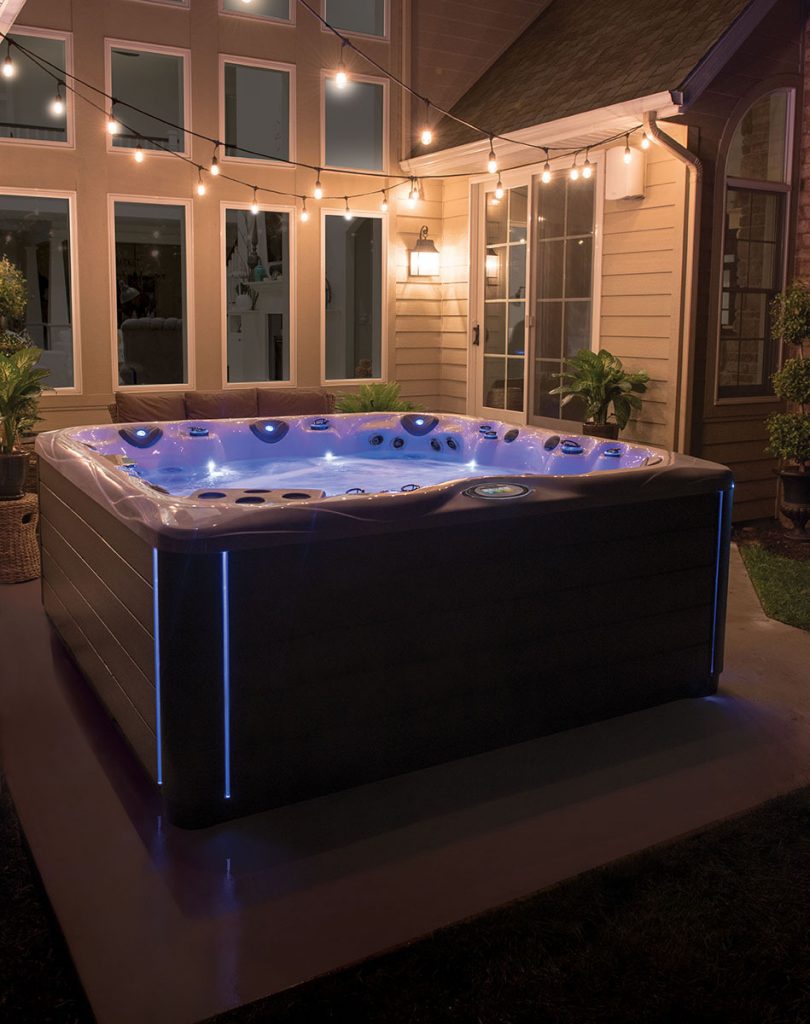 7 Dads Who Need a Hot Tub
The Retiree
A hot tub can help your Dad enjoy an active, vibrant retirement. Not only does a hot tub provide relaxation, it offers numerous health benefits — from easing muscle aches and joint pain to decreasing inflammation.
Other health benefits that soaking in a hot tub offers include relief from chronic conditions such as fibromyalgia and rheumatoid arthritis; increased circulation; help with chronic pain.
Related Post: Arthritis Relief with Aquatic Exercise
The Outdoorsman
Dad's happy place is the great outdoors. He loves to fish, hunt, hike or explore. In his backyard, he has the grill and the smoker, maybe even a wood-fired oven. There's an outdoor TV, and the entire patio is wired with a sound system. What better way to complete the outdoor living space than a hot tub?
And if Dad's setup is already complete, with a finished patio or reinforced deck, hot tub installation and set-up takes less than a day.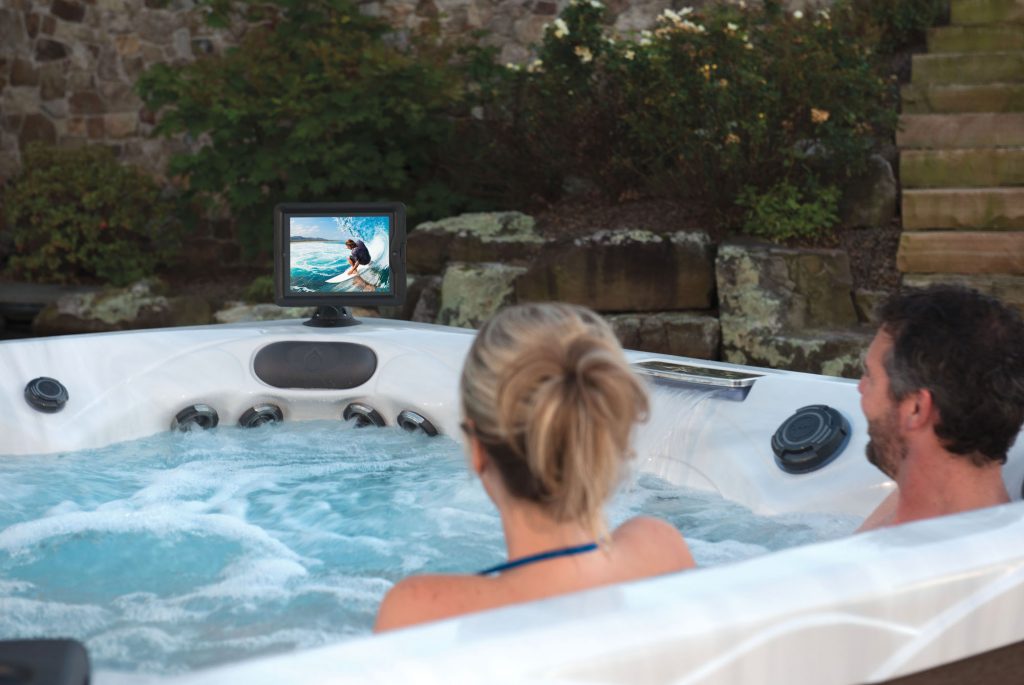 The Ultimate Family Guy
You know the dad — he's the one smiling from behind the steering wheel of a minivan on the way to soccer practice. He dons an apron as he flips Saturday morning pancakes. He's a coach, scout leader, road trip planner. He's the ultimate family guy. Treat Dad to a spacious hot tub that has room for the entire family to hangout. Younger kids will love to splash, while teens and tweens will sink into a therapy seat and chat.
Related post: Budget-Friendly Six-Person Hot Tub
Life of the Party
There's no one who knows how to have fun better than Dad. He's always up to spend time with family and friends, and people just like being around him. Whether he's one to throw a more formal get-together or friends just seem to stop by, Dad will be the life of the party with a hot tub by Master Spas. It will give him a place to chat and hang out with the guys or a place to recover after a tough round of golf.
Related post: Wow Guests with Party-Perfect Hot Tubs
Gadget Geek
He has the latest smartphone and is always reading reviews about the next big device. And he might be the one person you know who reads a product's specifications before the description. The dad who is into gadgets will love learning about the WiFi app, turning the jets on and off from the convenience of his phone, while getting into the science and innovation of what sets our spas apart. You might glaze over when you hear "filter cycles" but he will smile. Talk to your local Master Spas retailer about the WiFi module, which is a dealer-installed option.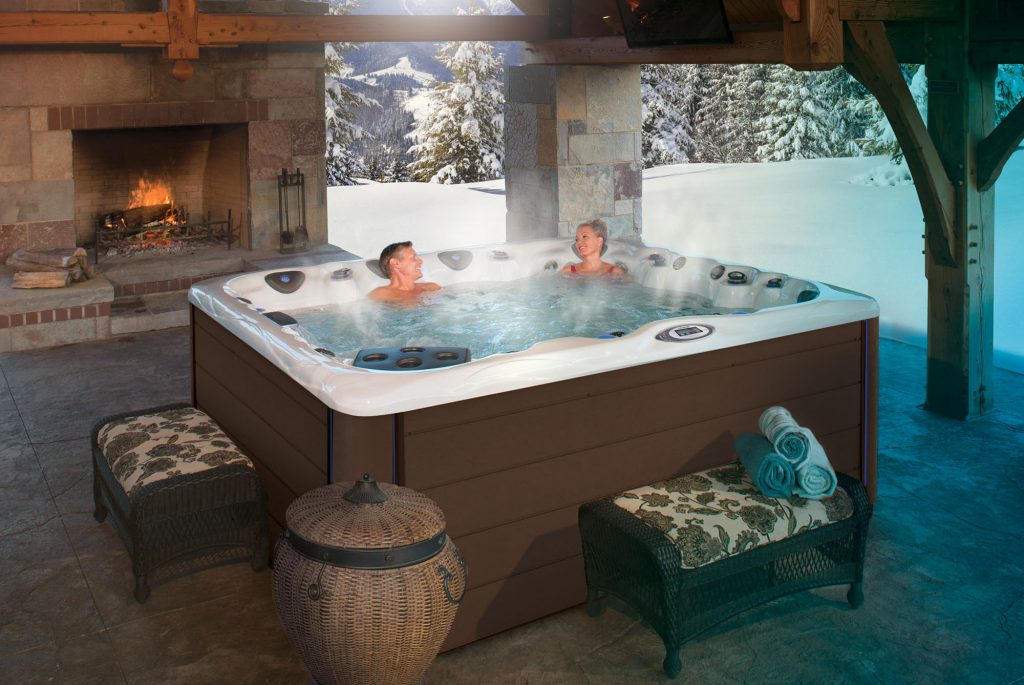 The Always Busy Dad
He might have a demanding job, or maybe your dad is the kind of guy who is always in the middle of a home improvement project. No matter the situation, Dad never seems to sit down. While he might thrive on being "busy," it's important to take time every day to unwind and relax. A hot tub will be a reminder to take a step back from the schedule and just be. Soaking for 20 minutes will be something that he wants to do — and not another bullet point on the to-do list.
The Athlete
Whether your dad plays golf, goes to CrossFit, or has his eye on an IRONMAN, a hot tub by Master Spas can play an important role in his recovery and help him reach his goals. The combination of warm water and massage jets help reduce muscle soreness. The buoyancy of water can also help improve mobility and help with stretching. Choose a model that allows for deeper soaking, like the Twilight Series 8.2, to help him maximize the benefits of a hot tub. This six-person hot tub also has a full lounge, StressRelief Neck and Shoulder Seat, and Master Blaster Foot Therapy for head-to-toe relief.
To request pricing or learn more about Master Spas hot tubs, find your local retailer and begin shopping for a hot tub for Dad!