Looking out into your backyard, you can start to picture it. The pergola will go here. The firepit will go there. And the swim spa by Master Spas will be the centerpiece. But as you are beginning the buying process, there might be one thing in the back of your mind — your HOA.
Local zoning rules and HOA guidelines can regulate the location of your swim spa and installation options.
In a recent Facebook Live event, swim spa specialists Ben Gilliam and Mari Cuticelli discussed some of the hurdles that HOAs and zoning rules present and how to overcome them.
Important talking points when asking your zoning board or HOA to approve a swim spa:
A swim spa is NOT a pool (never call it a pool, as pools have different regulations)
Regulations will be the same as a hot tub
This is because no plumbing exits the cabinet
And all components are self-contained
Locking covers are UL listed
As a swim spa customer, one of the most important things you can do is to read up about the guidelines. Armed with information, you can streamline the process of buying a swim spa.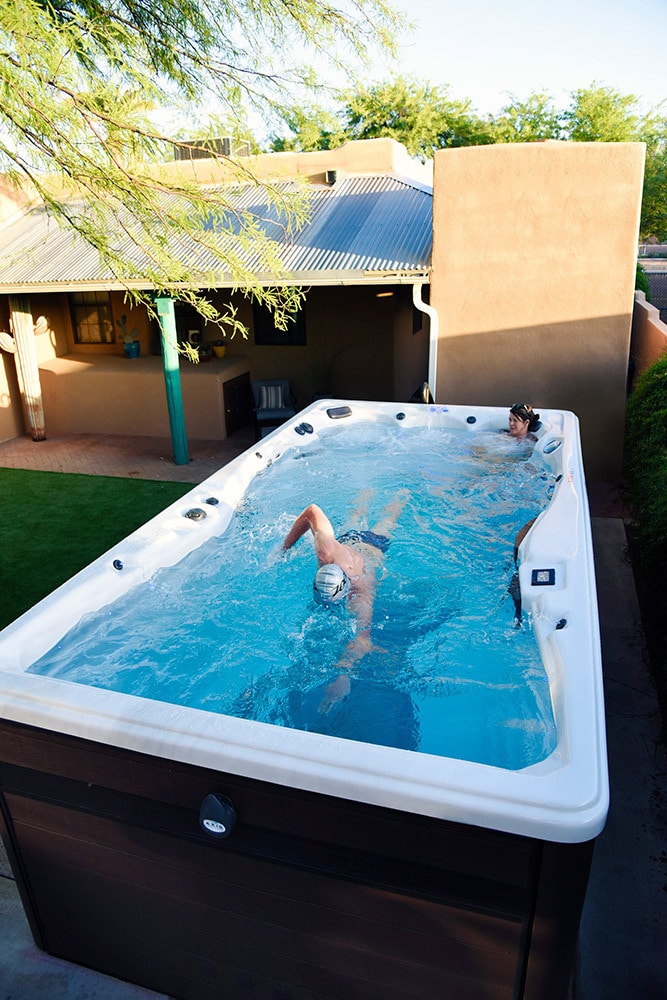 Swim Spa Installation Considerations
Setbacks
What is a setback rule for property? It's the minimum distance that a building or other structure must be set back from your property line. These rules vary based on where you live, and you will need to get information from the city or town where you live. In some places, the setback can be 5 feet from the property line and other places, it might be 15 or even 25. Typically, if you are within the "safe zone," the city or town cannot prevent you from installing a swim spa.
That's why Master Spas is an alternative to the in-ground pool. It often has a smaller footprint and is portable, making it easier to get approved and installed. But more on that later.
Lot Coverage
Lot coverage is an important zoning rule to keep in mind when planning for your swim spa installation. What is lot coverage? It's the percentage of your property that is occupied — whether by a building, driveway, garage, or concrete patio. Depending on where you live, a paver patio, deck, porch, gazebo, and overhangs can fall under lot coverage rules.
You can request the lot coverage rules from your municipality or local zoning board. While your local Master Spas dealer might be familiar with the rules and know how to work around them, they can vary from place to place.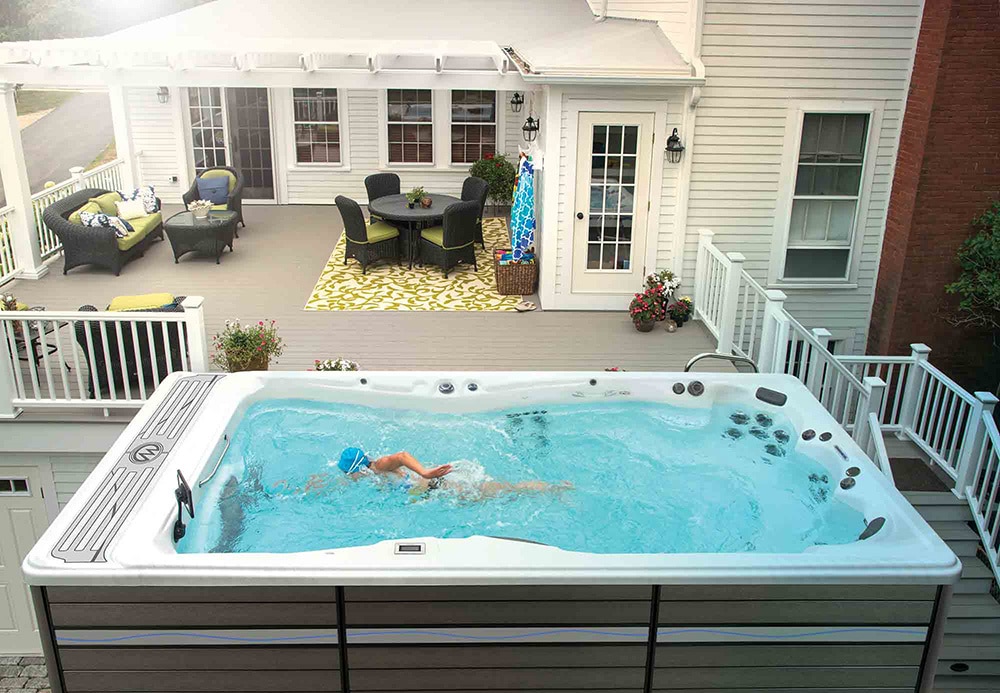 UL Listing
Some towns or municipalities will require this UL listing to ensure that the swim spa is safe to use. Master Spas products meet the most stringent safety and energy efficiency regulations so that you can have peace of mind when choosing Master Spas. UL listing documentation is available for Master Spas customers who need it.
Covers for Master Spas swim spas also meet UL listing specifications. The covers help improve the energy efficiency of the swim spa, as well as keep people from falling into the spa or getting into it without supervision.
Portable
While a swim spa is a pool alternative, it's not a pool. At least as far as zoning and HOA boards are concerned. It's portable, all of the components are contained, and there is no plumbing that exits the cabinet. A swim spa can also be moved to a different location or new home.
If you have to have the installation of your swim spa approved by a zoning board or HOA, it's crucial to emphasize that it's portable. The members might see the dimensions and assume it's a pool, which require permits.
Note: A swim spa installation does not typically require a permit so long as you are following zoning rules.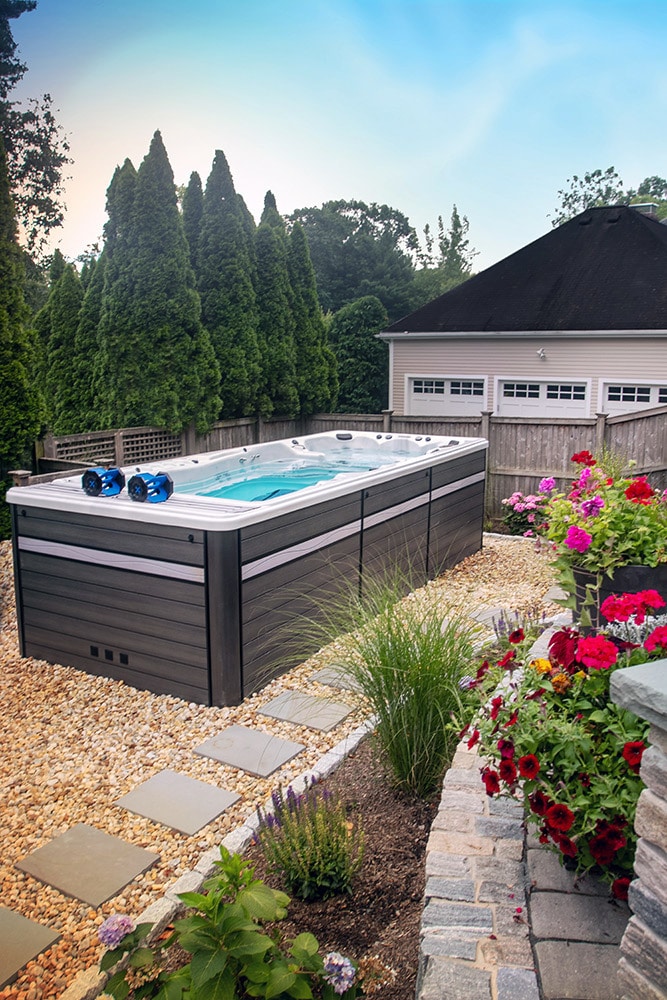 HOAs
Homeowner associations, or HOAs, can be challenging to navigate as they operate under their own guidelines and the rules can vary widely.
It's important to understand what they are looking for and what they need so they can say yes to you — and your swim spa installation.
Master Spas retailers can help you navigate most HOA rules so that you can install a swim spa. However, if the HOA has a height rule, it can be hard to get around.A partially recessed option could be a possibility, though.