A swim spa is not just another piece of fitness equipment. It's not going to turn into a drying rack like the treadmill or gather dust under the couch like the dumbbells. And it's certainly not going to take up space in the garage like the ab chair, thigh toner, and shake weight.
An alternative to the in-ground swimming pool, a swim spa by Master Spas turns your backyard into a place where you can splash, relax, and exercise.
But do people really use a swim spa for exercise?
Master Spas owners have shared their fitness success stories, from losing weight to rehabbing an injury. The large, obstacle free swim area offers a safe space to exercise. And the easy-to-use control panel allows you to set the water to your perfect temperature.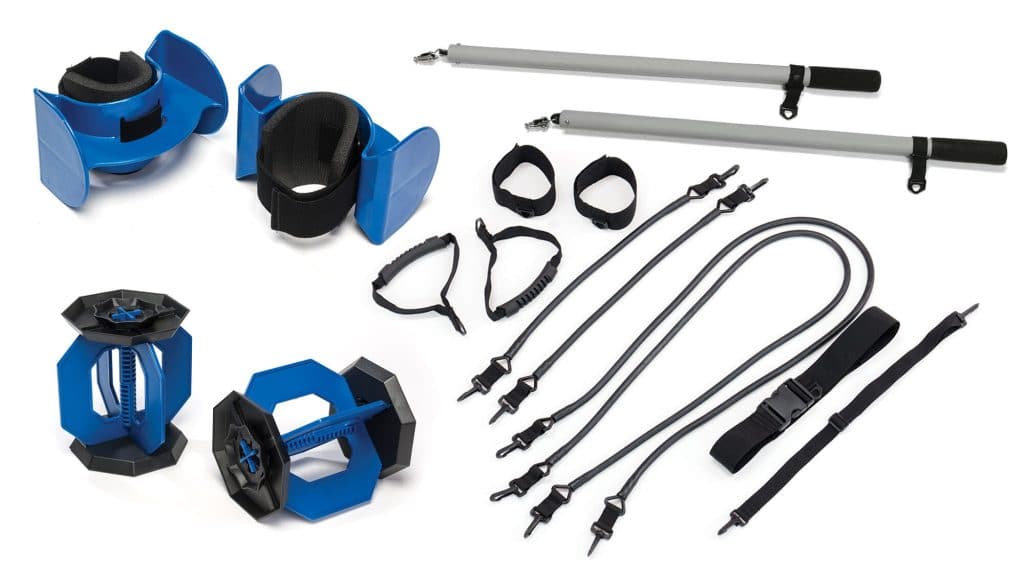 Water Exercise in a Swim Spa
Getting into a swim spa or pool is more than just splashing around. Whether you are swimming or taking part in group exercise classes, water aerobics can help improve your fitness and overall health.
In a 2018 study, researchers looked at the benefits of water exercise. Participants took part in a 12-week water aerobics program that consisted of two 45-minute water classes each week. The results included improvement in explosive strength and reduced body fat mass and the systolic blood pressure.
In addition, research shows that water exercise can also improve endurance, flexibility, and the ability to do everyday things — like climb stairs and do work around the house.
When it comes to exercising in a swim spa by Master Spas, you can take advantage of the endless water current. Jog, walk, row, or even dance in place without the impact of land-based exercise. And, of course, you can swim, too.
Master Spas swim spas also come with the H2Xercise Kit, which includes resistance tubing and row bars. Resistance exercise, such as bicep curls and flyes, can be done in the low-impact environment in the convenience and comfort of home.
* April 2021: Some equipment is no longer included in the H2Xercise kit as a result of raw material shortages.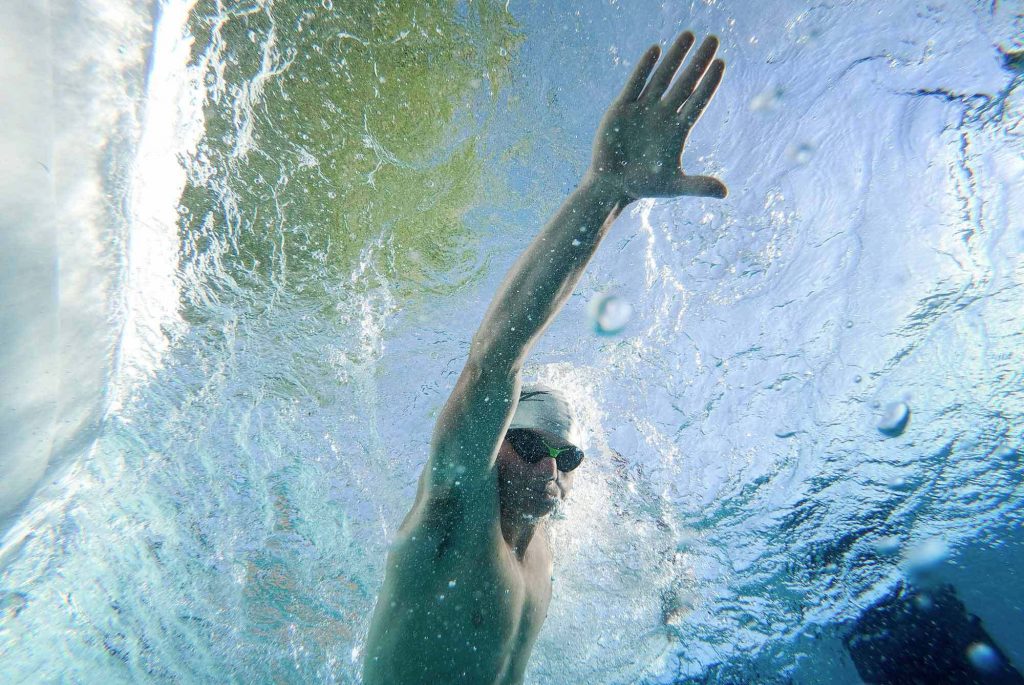 Swim Spa Customer Reviews
Water Exercise for Weight Loss
"We have owned our Trainer 12 for almost a year. I began with the exercise equipment going from weighing 323 pounds in December to 300 in April. The swim spa is awesome! I am now swimming breaststroke and freestyle for an hour a day, and I increase the intensity every few weeks by increasing the flow out of the jet. With proper diet and a committed swim spa swimming program, I am down 41 pounds since May!"

— Jay, Utah
Resistance Training in Water
"We had been investigating whether we wanted to invest in a pool when we discovered swim spas. After much research, we determined a pool would be too 'invasive' for our backyard, and the H2X Trainer 15 Deep would accomplish everything we had hoped. The depth is terrific for providing more water resistance when working out. The H2X Trainer 15D provides more than enough force to swim against — in fact, we can't even fathom swimming against the strongest current setting … yet. We've tried all of the exercise equipment, but the one thing we use the most from that set is the water dumbbells. These are especially excellent in the deep water, providing you with added resistance that gives you the same kind of results as a set of light dumbbells. The depth also supports aqua jogging, one of the other favorite exercises for in the swim spa."

— Mhmhmh, Ontario
Adding Years to Life
"I use my Trainer 15D almost every day. I'm over 60, and I'm in better shape than I have been in decades. I'm also surprised at how easy it has been to maintain. I think it was one of the best investments I could have made. I'm looking forward to it adding many, many more years onto my life by keeping me happy and healthy."

— Lloyd, New Jersey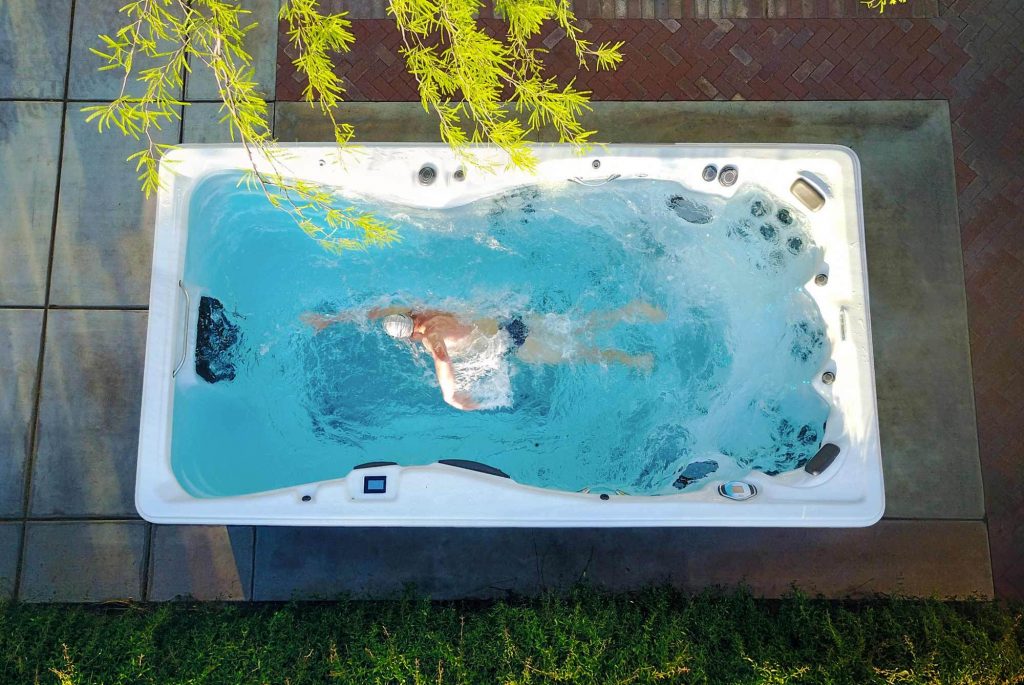 Convenient Exercise Option
"I've used our Trainer 15D swim spa almost every day since delivery. Being able to swim for exercise at home is a timesaver and doing stretching afterwards while in water is great. I literally find myself kicking myself out every night after work! We looked at a built in pool, but it's unrealistic to swim for exercise."

— Glenn, Tennessee
Low-Impact Workout
"So far, my Trainer 15D swim spa has exceeded my expectations! I have enjoyed both exercising and just simply relaxing in it. It gives me a great workout without the impact that traditional exercise has on my body. I have degenerative disc disease and often wake up with numbness in my arms and legs. But, I have seen serious improvement since owning my swim spa."

— Mel, Ohio
At-Home Rehab Space
"I was diagnosed with a labral tear in my hip. The doctor said that I could possibly forgo hip replacement with proper exercise, preferably swimming. Since my purchase of the Trainer 12, I have exercised every day, and I have never felt better. In addition to health benefits, my house is now the most popular for parties!"

— Jeni, Florida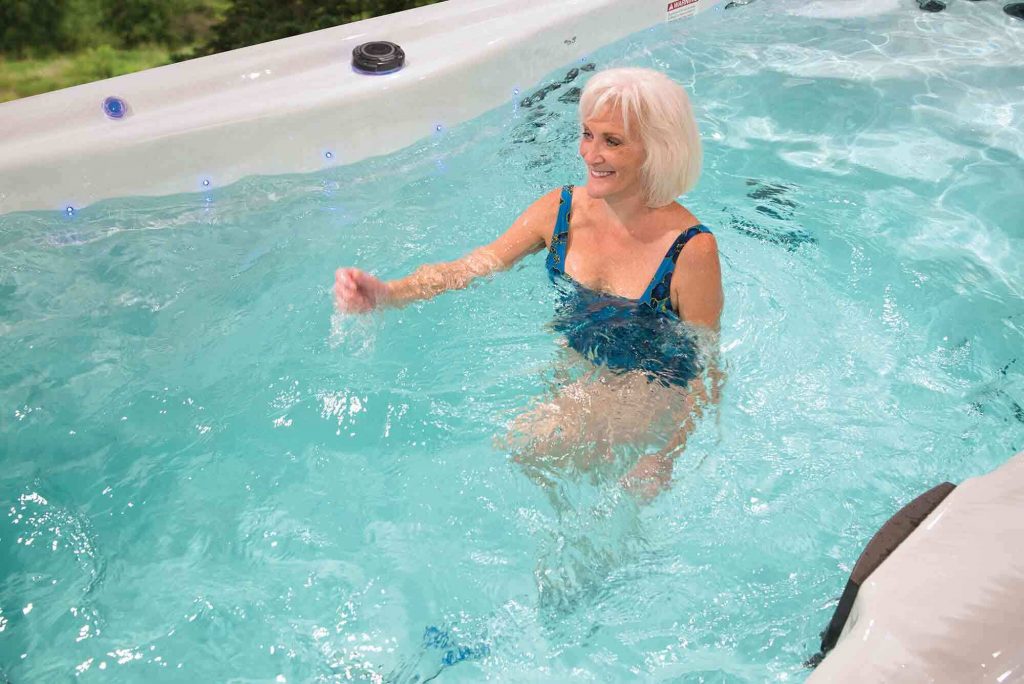 Swim Spa Workouts
Morning Exercise Routine for the Pool or Swim Spa
7 Aquatic Exercises for Anyone
Exercise Ball Routine for the Water
3 Core Exercises for the Water