In an age when we're spending more time at home, you might be looking for new ways to spend time together as a family.
Sure, board games and family walks around the neighborhood are fun. After your 50th game of Go Fish, you might looking for something … well, different.
From getting dressed up in your Christmas best to "jetting" off to the beaches of the Caribbean, there's plenty of family activities that you can enjoy from the comfort and safety of home. Re-create your favorite family experiences or try something completely new. Run, jump, take off on a treasure hunt.
You can even splash around. A swim spa by Master Spas allows you to relive memories and create new ones as a family. The pool alternative can be the centerpiece of your backyard and a place where everyone can have fun.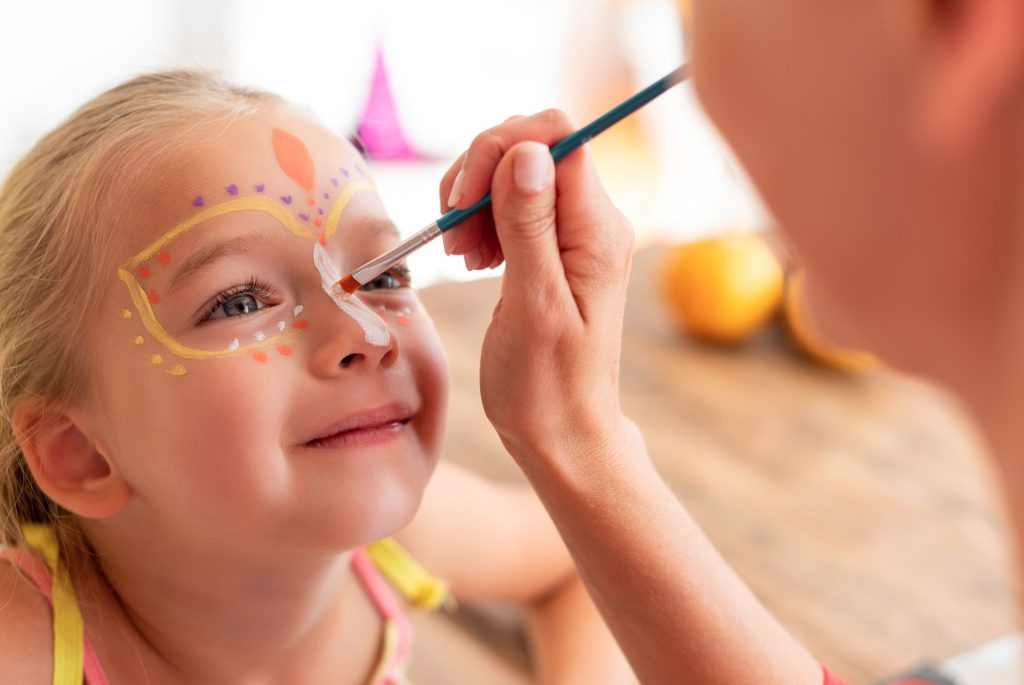 9 Fun Family Activities
Obstacle Course
Problem solving. Patience. Movement. An at-home obstacle course combines physical activity and critical thinking in a safe yet competitive environment. Activities can be made appropriate for all ages, from toddlers to adults, so the entire family can get in on the action. The best activities for an at-home obstacle course will incorporate agility, balance, strength, running, and teamwork. You can use pool noodles to create a tunnel that you can crawl through. Use can use plastic hoops to mimic a tire run. Find a way to create hurdles or take advantage of an existing play set to create a rope climb. Slack lines are also a popular backyard activity, and it can be placed at a lower height so children can safely use it.
At-Home Carnival
Are you looking for an activity that will win over your family? Carnival games and carnival prizes are always popular with children. And while it might be an experience to go to the fair, an at-home carnival can be a memorable and affordable way to spend time together. Many popular carnival games, such as the duck pond and bean bag toss, are easy to set up in your backyard. You can set up several stations and allow your children to earn tickets at each one to redeem for prizes. Another option is to allow your children to earn tickets during the week for good behavior, which they can spend at the carnival. Don't forget some other fair favorites, such as cotton candy, lemonade, and soft pretzels.
Also popular at school carnivals is a dunk tank. While you might not want to volunteer to be dropped into the water, consider finding a way to end your day in a swim spa by Master Spas. While there should not be any diving or jumping into the spa, you could re-create the experience with a splash session.
Explore Somewhere New
Maybe you postponed your vacation. Or, you simply have a bit of wanderlust. But you can still explore a new place while hanging out at a home. Take advantage of virtual museum tours and vacation vlogs that you can find online.
No vacation is complete without exploring the culinary traditions of the area. Perhaps, you have "travelled" to Paris, and you can bake some baguettes. Or, you have chosen to visit a tropical location. Grill some fresh fish and make a fruity smoothie.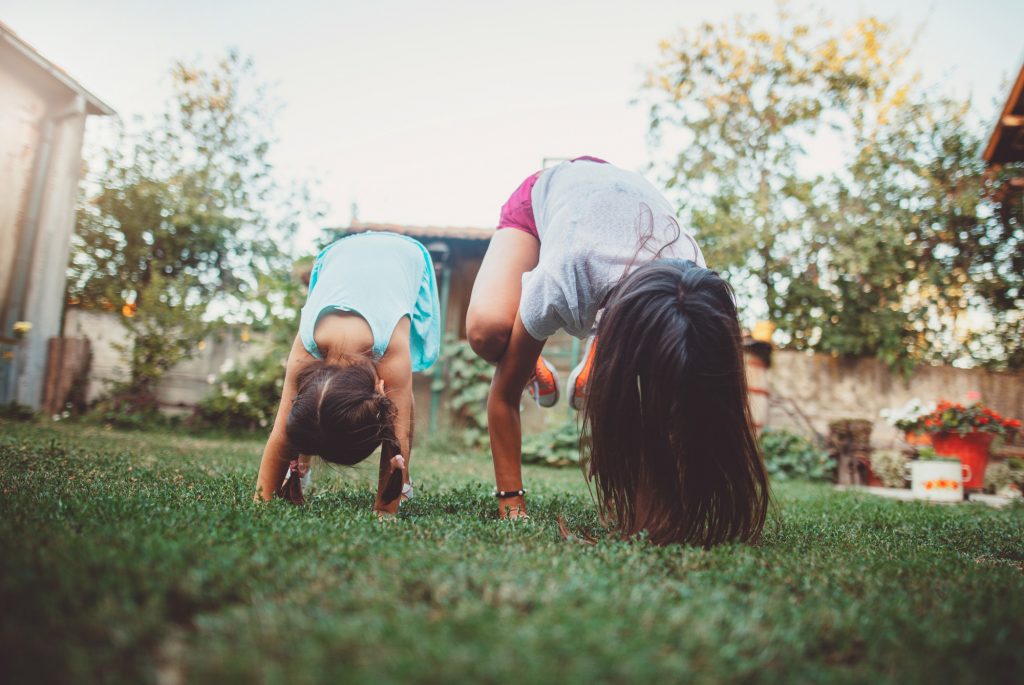 Get Fit Together
Exercise is a great way to promote healthy habits and burn off some extra energy. While it can be easy to send kids out to the yard to play, consider taking a more structured approach. Perhaps it's just taking a virtual exercise class or going for a walk.
Or, set up a family circuit workout with the H2Xercise kit and a swim spa by Master Spas. While only one person can swim at a time, people can take turns rowing, jogging, and swimming. Others can do land-based exercises, such as squats, while waiting for their turn.
Another option is for the family to train for a specific event, like a 5K. IRONMAN, which is a Master Spas partner, also has triathlon events with kids' races. Mom or Dad can register and train for a half IRONMAN or full-distance triathlon while the kids get ready for a shorter course.
Question + Answer
A family interview project is a great way to document and share your experiences. And while you might think you know the members of your family, it's also a way to dig deeper. Come up with a list of questions, and everyone can take turn answering. From favorite colors to future goals, you can capture what life is like at a particular time. Be sure to capture it on video!
A project like this is a fun one to repeat, demonstrating as answers can change from year to year.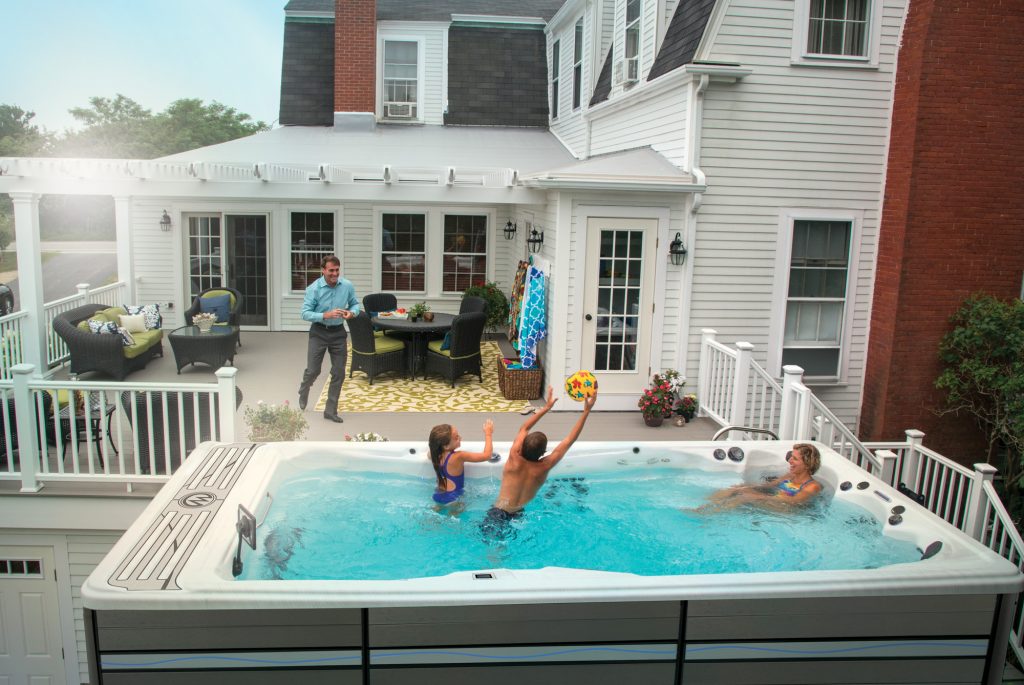 Celebrate Good Times
There is a holiday for almost anything, from National Grilled Cheese Day to Talk Like a Pirate Day. But there's a lot of fun to be had in celebrating the classic holidays — Christmas, Easter, Halloween, and Thanksgiving. Ditch the calendar and pick your favorite to celebrate. Christmas in May. Halloween in June. Thanksgiving in July. The ambitious can pull out the storage bins of decorations and deck the halls. Or, maybe it's low key and watching your favorite holiday movie and enjoying a traditional meal.
Treasure Hunt
Are you looking for creative family activities that will test your skills? Scavenger hunts test your problem-solving skills and can help your family work together as a team. However, they can also be a lot of work — requiring creativity and planning. But you can feed your family's sense of adventure with geocaching. Geocaching allows you to get outside — on your own schedule — and explore new-to-you areas in your city. Use an app to navigate to the spots and then uncover "hidden treasures." Each cache is different, so bring writing tools to register your visit and small trinkets to leave behind. As you might have to get a bit dirty, depending on the site, be sure to bring wet wipes and hand sanitizer, too!
Off to Camp
Summer camp is a rite of passage for many, spending days making crafts, practicing archery, and splashing in the lake. Bring the nostalgia home and have your very own camp day. Tie dye T-shirts, make lanyards, have a talent show. There are so many activities that you can use to fill the day. But the camp experience is not complete without spending time in the water. Whether it's at the pool or in a lake, water games and swimming offer plenty of fun. A swim spa by Master Spas allows you to swim and splash at home, whether the weather is summer like or there's a spring chill in the air. Float on a tube or play some water games. You can even hold onto a kickboard and see if you can beat the continuous water current.
Related post: How to Make Swimming Fun
Random Acts of Kindness
Family activities are often centered around fun and games. But you can bring your family together to make a difference. And, maybe have a bit of fun, too. Community service or performing random acts of kindness can open up the community — and world — around you. Whether you find an active way to give back to a charity or surprise family or friends, charitable acts can be a teachable moment for everyone. Master Spas is committed to supporting the community and giving back. We have long-term relationships with the Lupus Foundation of America, Vera Bradley Foundation for Breast Cancer, and NAZ Children's Centre.