Summer might be characterized by lazy days, spent at the pool or beach. There are trips to seasonal ice cream shops, barbecues with tasty treats, and late nights around the fire eating s'mores.
But the warmer months can also be a time to get active and stay active and take advantage of the season's fresh produce. Not only can you build healthy habits this summer but have fun doing it, enjoying all that the season has to offer.
And with a swim spa by Master Spas, you can focus on building healthy summer habits that you can carry with you into fall and beyond. A swim spa makes exercise convenient and fun, while offering a space to splash and play all year long.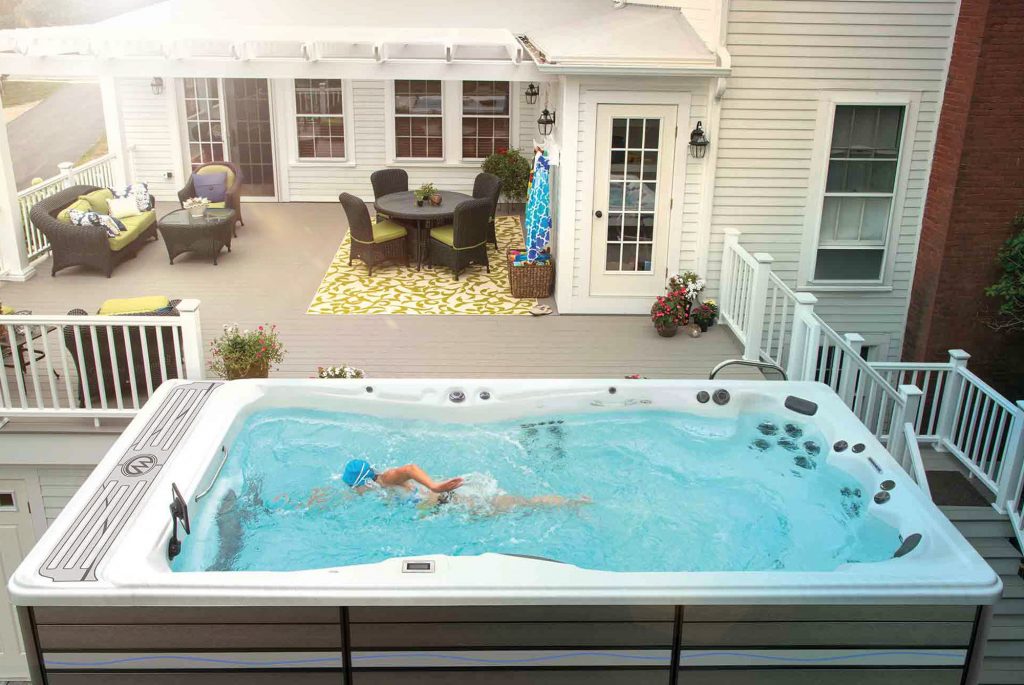 How to Build a Habit
Eat healthy. Move more. Drink water. Starting a healthy habit can seem deceptively simple. But it takes work and time to get the habit to "stick."
If you want to build a new habit or two this summer, here are some things to get you started:
Focus on your why.
Start small and build from there.
Take one habit at a time.
Choose something that you can do every day.
Keep it simple so that you can put the right systems in place.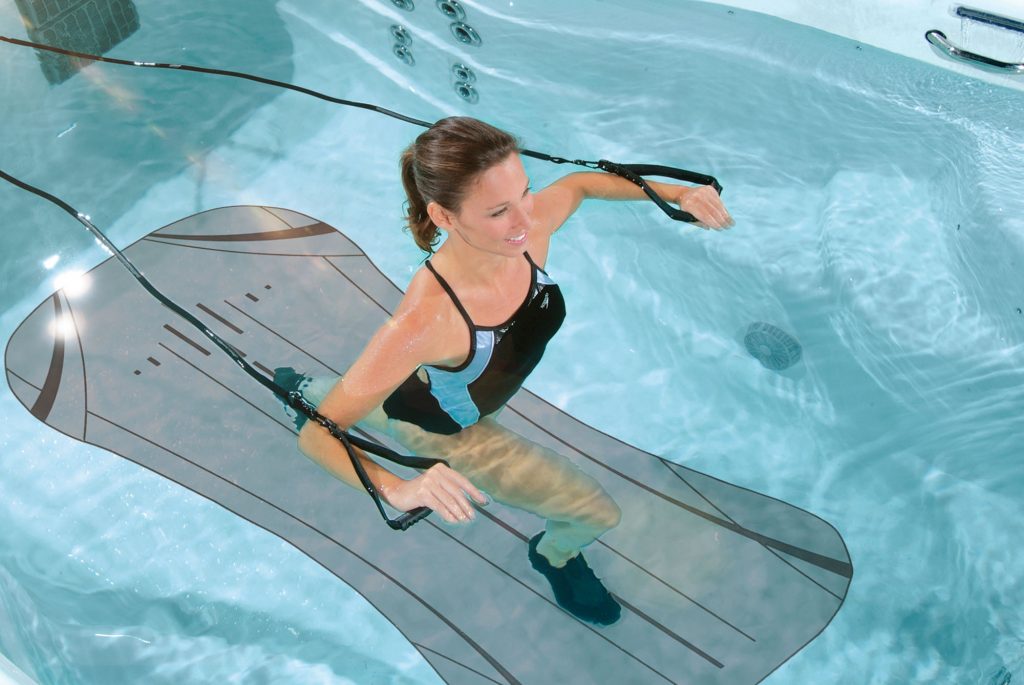 8 Healthy Habits to Start this Summer
Get Up Earlier
Take advantage of the long summer days and get up a little earlier. People who are early risers have reported being more productive, using the time in the morning for organization and planning. Some also use it as a time to exercise before the rest of the family gets moving. Regular exercise not only helps with physical health but your mental well-being. With a swim spa by Master Spas, you can set the water at your perfect temperature and enjoy a morning swim. Or, you can complete a water-running session.
Shop Local Farmers Markets
Fresh fruits and vegetables are packed with vitamins, minerals, and antioxidants. A vital part of any diet, it's recommended that people eat at least five servings a day. But when you are eating your fruits and veggies, you want them to taste the best. Local farmers markets offer in-season produce that is at its peak. In the summer, it's hard to beat the taste of a fresh-picked tomato or sweet watermelon.
Make it a part of your routine to stop at a local farmers market each week. Another option is to invest in a community supported agriculture share — or CSA. Not only will you be getting the best produce but you will also support your local community.
Stay Hydrated
How much water should you drink every day? The answer might surprise you. While the traditional guideline has been eight 8-ounce glasses, the actual amount of water can vary depending on your health, activity level, and more. But as temperatures rise and your time outdoors increases, it's more important than ever to stay hydrated. After all, there's few things better on a hot summer day than a cold glass of water.
But if you find yourself forgetting to drink up or opting for iced lattes and lemonades instead of water, here are some things to help:
Drink a glass of water before each meal and refill as you eat.
If you order your water with a lemon wedge at a restaurant, keep lemons at home. Or, experiment with infusing water with fresh fruits and herbs from the farmers market.
Carry a water bottle with you as you walk around the neighborhood or head to the beach.
Bike to Brunch … or Dinner
Summer is made for meals on the patio — whether it's early morning coffee, brunch, or dinner. Take some time this season to explore the restaurants in your neighborhood and take in the views from their patios. But instead of hopping in the car, go by two wheels or on foot. Biking or walking to the restaurant will add in more movement while giving you the opportunity to say hi to friends.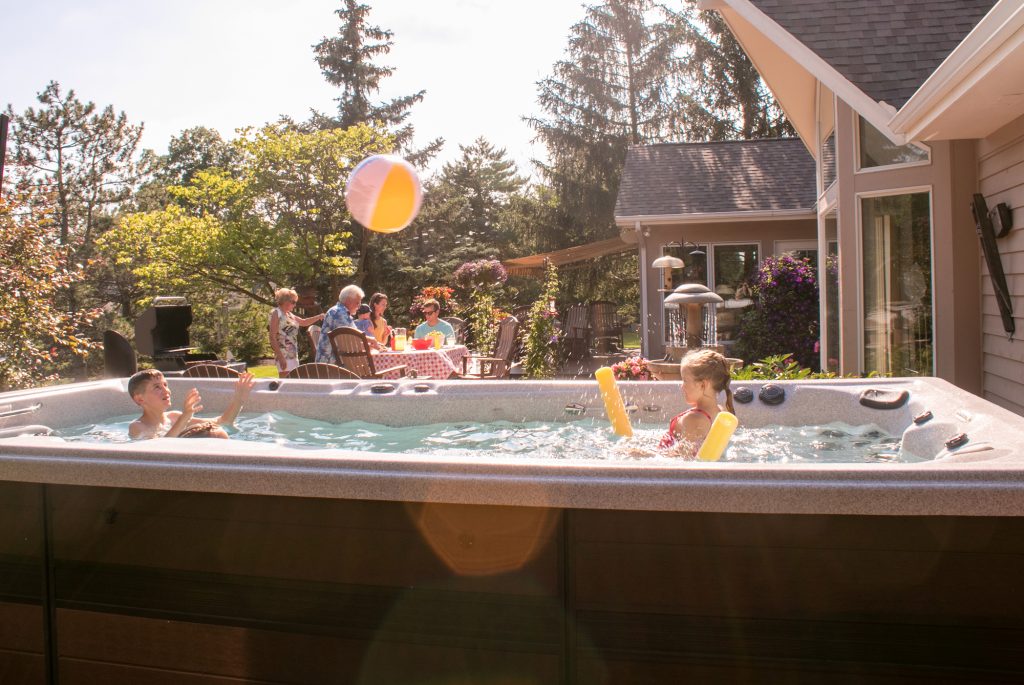 A Dose of Vitamin D
Known as the sunshine vitamin, vitamin D can play a critical role in our health and well-being. According to the Mayo Clinic, "vitamin D plays a critical role in forming and maintaining healthy bones. It also helps keep your muscles, nerves and immune system healthy."
While vitamin D can be found in food, spending some time in the sunshine can help boost your levels. You can take a walk in the neighborhood or spend some time in the garden. Looking to relax? Try floating in a swim spa by Master Spas. It's true — the backyard pool alternative is great for exercise and swimming. But you can also use it for lounging around on a nice summer day.
Protect Your Skin
It's important to get some time in the sun and soak up some vitamin D. If you plan to spend extended time in the sun, though, it's important to protect your skin. Consider adding a moisturizer into your skincare routine and keeping bottles of sunscreen your bag and car for easy access. It's also a great reason to invest in a fashionable swimsuit coverup and floppy beach hat!
Stop Cooking, Start Meal Prepping
When the air is warm and thick with humidity, the last thing you want to do is turn on the stove or oven and cook dinner. But instead of opting for takeout or yet another grilled chicken salad, a little time in the kitchen one day a week can keep your hunger at bay all week.
Consider prepping cold noodle salads or mason jar lunches. You can even grill chicken, roast vegetables, and make rice that can be easily reheated. Bonus: Starting this habit in the summer will keep you working toward your goals in fall, when life might be more hectic.
One of our favorites is Cold Sesame Peanut Noodles, which is easily customized with your favorite noodles, vegetables, and protein.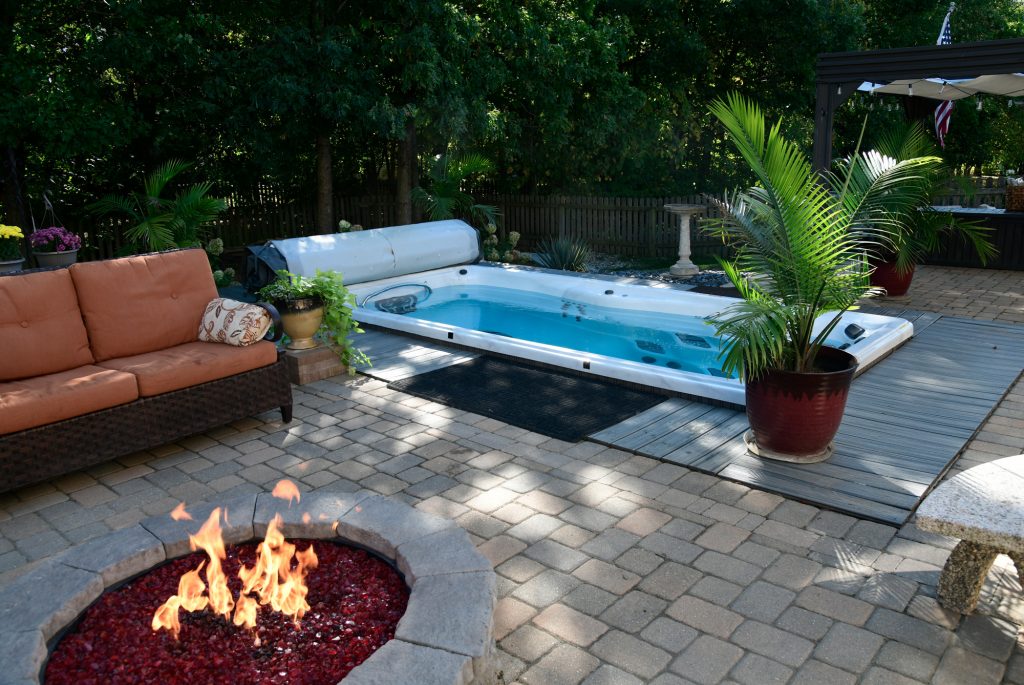 Unwind and Relax
Summer is for fun but there can be an expectation that you have to have ALL the fun. But it's important to make sure that you prioritize self-care, taking time each day to unwind and relax. It could be taking time to journal each morning or read a book. Soaking in the therapy seats of a swim spa can be a way to ease the stress of the day while rejuvenating your spirit.