Swim spa specialists Ben Gilliam and Mari Cuticelli have fielded hundreds of questions during Master Spas' Facebook Live events.
From water care to swim spa maintenance, swimming tips to using the control panel, customers have inquired about how Master Spas swim spas are easy to own and enjoy.
But what is the most popular topic for questions during the Master Spas live question and answer sessions? Swim spa installation requirements.
Swim spa installation is exciting. But as you prepare for your delivery, you want to make sure that you are doing the right things
Here are our best tips for the perfect swim spa installation.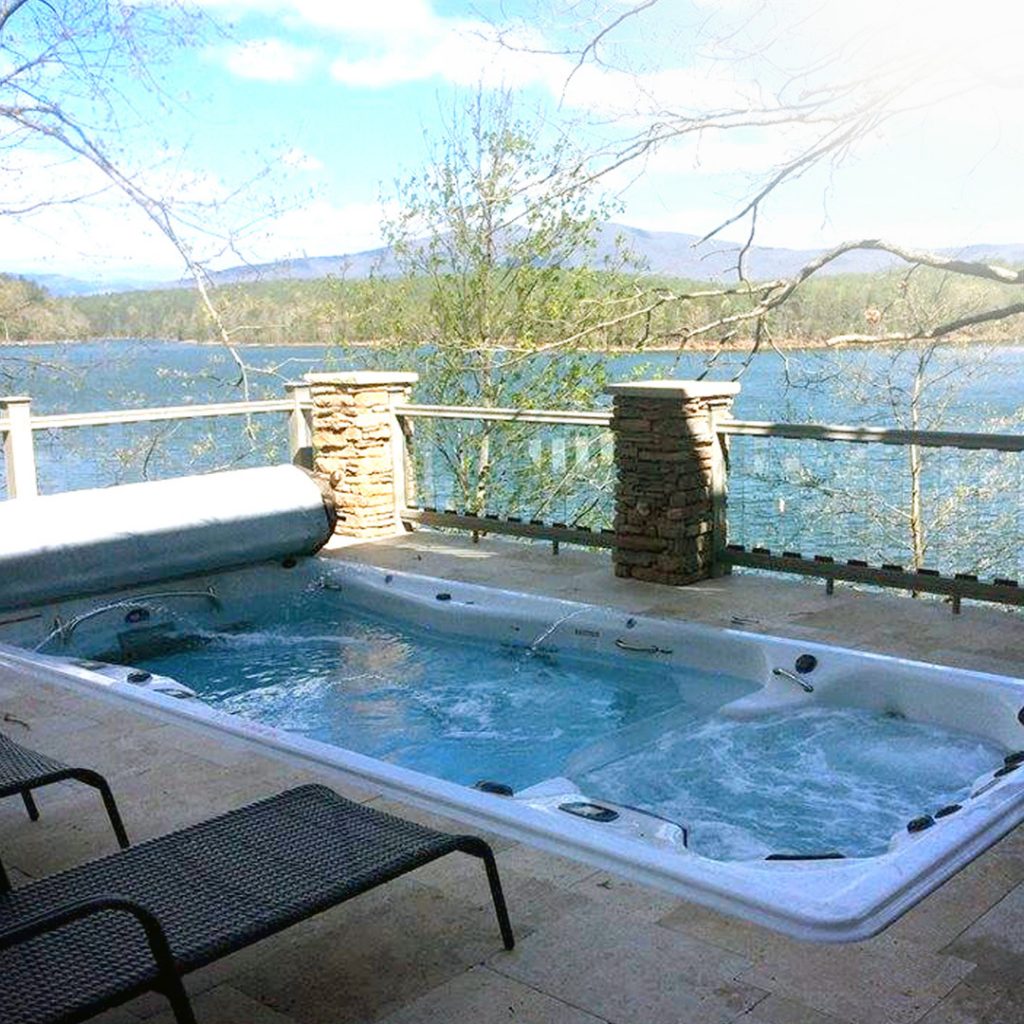 Top 4 Swim Spa Installation Requirements
All About the Base
A swim spa by Master Spas needs a solid, level surface that can handle the weight of the swim spa. Master Spas recommends that the foundation is a reinforced concrete pad that is at least 4 inches thick.
Do you need a concrete pad? Not necessarily, as some homeowners choose to go with a product like EZ Pads. However, the surface under the pads needs to be properly leveled and compacted to prevent the swim spa from shifting as the ground settles.
But it's important that you do not install a swim spa on grass or an uneven surface. Do not try to "shim" your swim spa by placing objects underneath to make it level. Contact a professional to have the site leveled or have a top cap poured.
Other swim spa installation options include a reinforced deck, professionally installed pavers, and a vault that allows you to recess the swim spa.
Allow for Clearance
Many customers are curious about how much space is required to install a swim spa. Swim spas by Master Spas are 8 feet wide, while length varies based on the model, from 11 feet to 19 feet. You need to plan for space to get in and out of the swim spa, as well as allow for clearance for service. Master Spas recommends allowing for three feet on each side of the swim spa. However, the space is most necessary on the side where the components are located.
Even if you are choosing to install a vault for an in-ground swim spa, you will need to account for access to the control panel. Many customers choose to a deck surround as panels can be removed during service.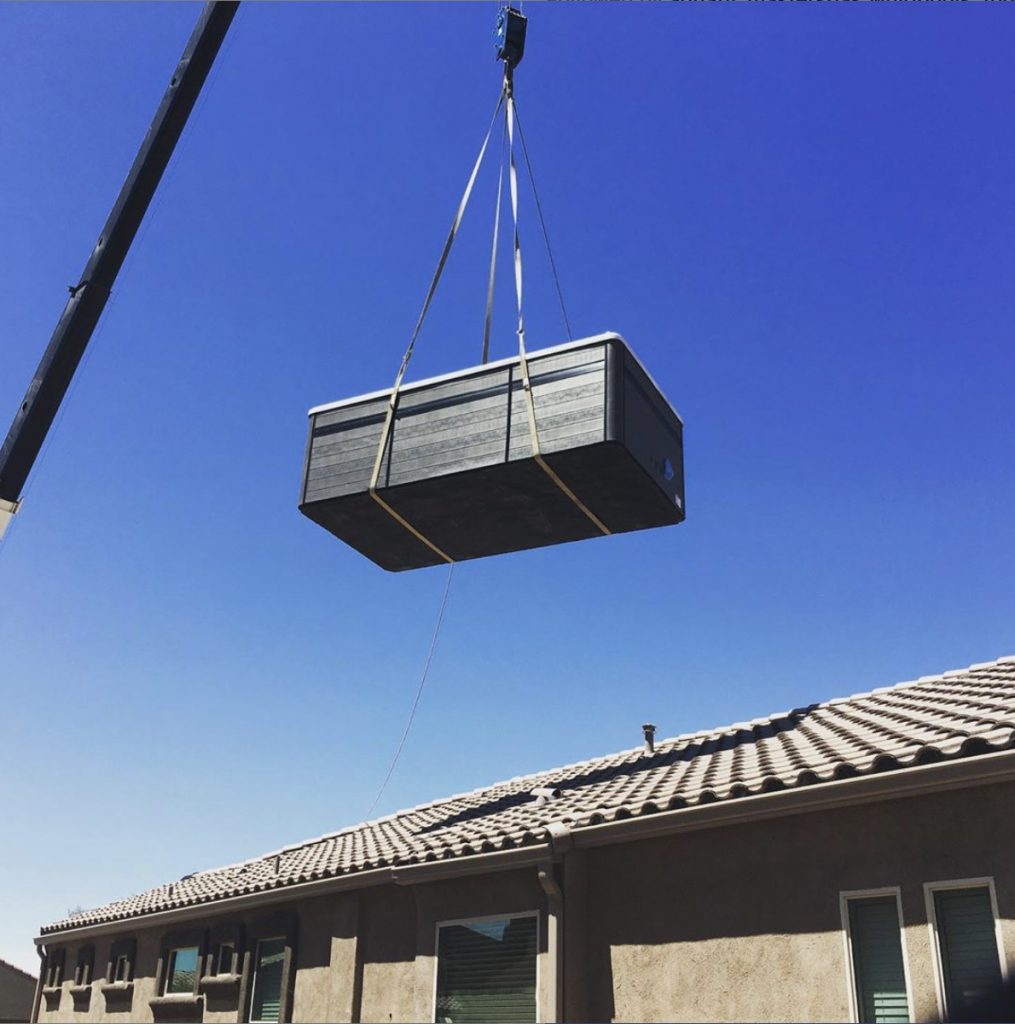 Consider Delivery
As you prepare for your swim spa installation, be sure to measure access/entry points. Swim spas are eight feet wide, and the delivery crew will need at least that much space to get the unit in. If the delivery can't access the site via driveway or easement, a crane might be used. Your local Master Spas retailer can evaluate your space in-person or during a virtual appointment
Dedicated Power Source
Most swim spas by Master Spas require a 240V/50-amp hook-up. A licensed electrician will need to evaluate your set-up, install a breaker (if necessary), and connect your swim spa. In most cases, it is best for the licensed electrician to perform his work AFTER the spa has been delivered. We recommend the GFCI Breaker Box be located somewhere near the swim spa, in line of sight from the swim spa, and be easily accessible for safety reasons.
A little bit of planning will facilitate a stress-free swim spa delivery and installation. Once your space is ready, a swim spa by Master Spas can be installed in less than a day.
To begin planning for your swim spa installation, download our Backyard Planning Guide.