Professional triathlete Meredith Kessler wanted to find a way to engage with the triathlon community, to inspire them and motivate them during a time when it's not possible to share a race course.
One of the newest members of Master Spas' athlete partner program, Kessler began working on a plan for a virtual triathlon. But unlike other events that have been staged, Kessler's plan would not only include a swim but a charity component.
The event would not just be a race but a celebration. A celebration of the sport, her triathlon family, and Mother's Day. Teaming up with Master Spas athlete Mirinda Carfrae, "The Real Mothers of Triathlon" was hosted by TZero Endurance on May 9, 2020.
It included a 2-mile swim in a Master Spas swim spa, 58-mile bike ride, and 10-mile run. Fans could spectate the swim and participate in the bike and run on Zwift, if they wanted.
There were nearly 9,000 views on Facebook, with athletes from all over the world participating and spectating.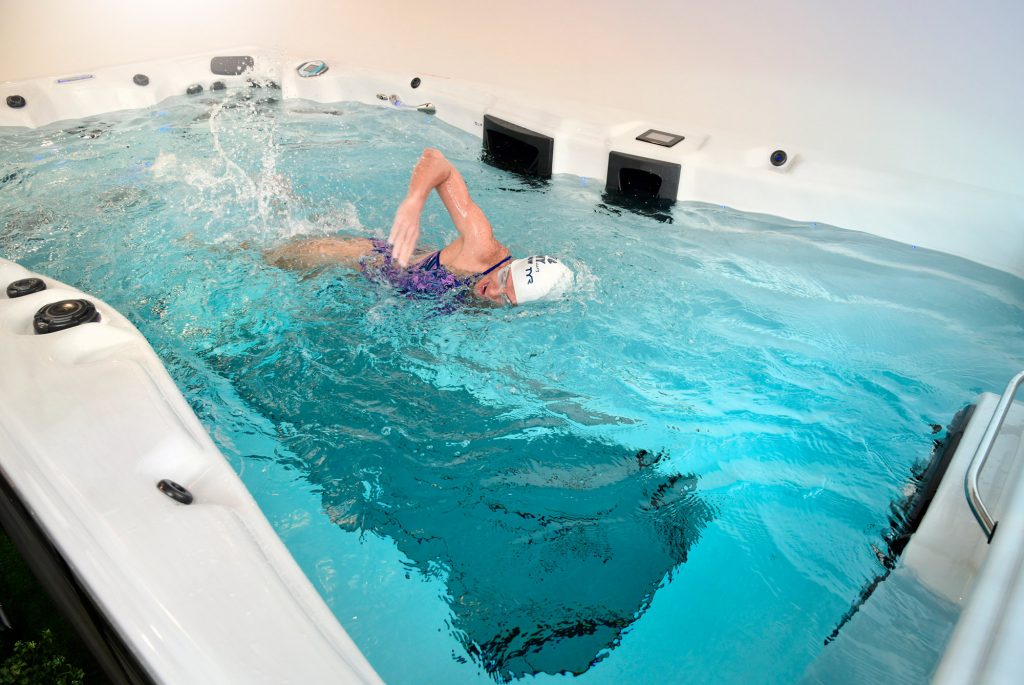 Swimming in the Challenger 15D
The Real Mothers of Triathlon event began as all triathlons do — with a swim. Signifying the age of their children, Carfrae and Kessler swam the equivalent of 2 miles in an H2X Challenger 15D swim spa by Master Spas.
A swim spa delivers a continuous swim experience, which allowed Kessler and Carfrae to mimic the open-water conditions that they would experience on race day. And Carfrae, who is a three-time IRONMAN World Champion, set her swim spa water temperature set in the mid-80s — similar to the water temperature in Kailua-Kona, Hawaii.
Throughout the 45 minutes, Carfrae and Kessler swam against the adjustable water current of the Challenger. Carfrae could be seen at the beginning of the event setting up a manual workout, selecting the pump speeds and duration. Athletes can swim at an even speed to build endurance, which is valuable for an event like IRONMAN.
The pro triathletes and moms used the time, too, to get in a workout by incorporating different drills and swim "toys." Kessler used paddles and a buoy, which help with refining the catch and focus on the upper body movements of the swim.
Related post: Swimming in a Swim Spa 101
Swim Tips from Pro Triathletes
The swim portion of a triathlon can be the most intimidating part of race day for many participants. But triathletes can calm race day nerves and have an enjoyable swim experience.
During the pre-race show, Carfrae and Kessler shared their triathlon swim tips during the Real Mothers of Triathlon show so that athletes can have a successful start.
Race Day Swim Tips
Do the training. It's important to walk onto the beach or swim start confident, Carfrae says. You can build that confidence by checking off swim workouts during training and feeling physically prepared to swim the race distance.
Pre-swim the course, if possible. Every race course poses its own challenges, and the only way to learn about them is to swim the course. Carfrae also likes to swim the course so she can find physical landmarks to use for sighting during the race. While buoys are helpful, a mountain or building can also provide guidance.
Use a new pair of goggles. There's nothing like a fresh pair of goggles on race day, Kessler and Carfrae agree. You'll be able to see more clearly and not have to worry about leaking during the race. Kessler advises to not put on the goggles until you have to, as it avoids having to take them on and off.
Energy up. Kessler likes to have a little energy before starting the swim portion of triathlon. She aims to take in take in about 100 calories about 15 minutes before the canon goes off.
Start on the outside of the pack. On race morning, you have a large body of water to swim in, Kessler says. Everyone has to get around each other. Save yourself some stress by starting to the outside — even if it means swimming an extra few yards.
Related post: Open Water Swimming Tips to Have Your Best Race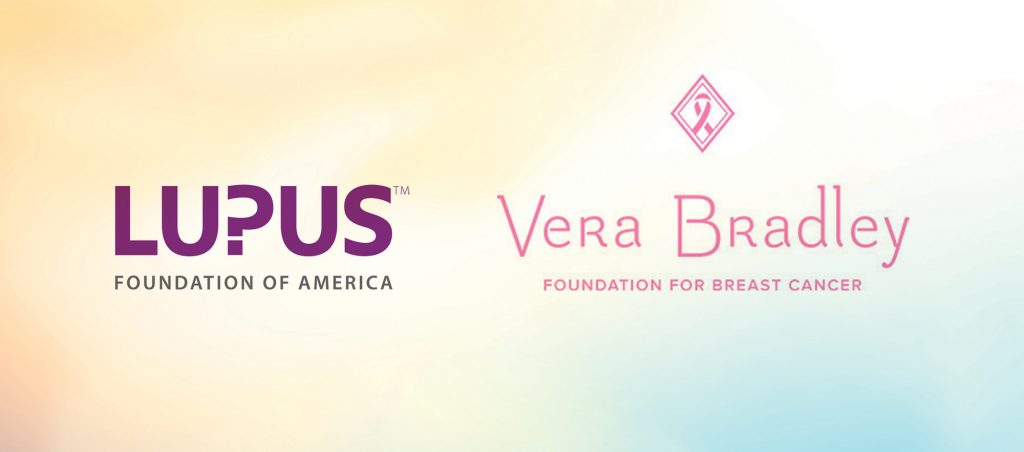 Master Spas Cares
Giving back and a commitment to community is a part of the mission at Master Spas. The Indiana-based company has built long-time partnerships with charitable organizations like the Vera Bradley Foundation for Breast Cancer and the Lupus Foundation of America.
Continuing that support, Master Spas wanted to give back during the virtual triathlon event, which would benefit the Challenged Athletes Foundation. Including a donation of $5,000 from Master Spas, the event raised more than $10,000 for the Challenged Athletes Foundation.
CAF helps people with physical challenges lead active, healthy lifestyles and pursue their athletic goals. Since 1994, more than $123 million has been raised and over 30,000 funding requests from people with physical challenges in all 50 states and dozens of countries have been satisfied. Additionally, CAF's outreach efforts benefit another 60,000 individuals each year.