Love. Joy. Comfort. Laughter. Our moms, or mother figures, bring so much to our lives — day in and day out. Mother's Day is a day where we can celebrate what she gives by letting her know just how special she is.
But it can be challenging to find just the right gift her. We want the gift to be thoughtful and creative. The best Mother's Day gift should also be unique — just like her.
The more we look for a gift, the more pressure we might feel. Before you work yourself into a frenzy, take a deep breath and relax. That's what your mom wants.
Literally.
Moms just want to relax. This Mother's Day, treat her to a gift that will make her feel pampered and at ease.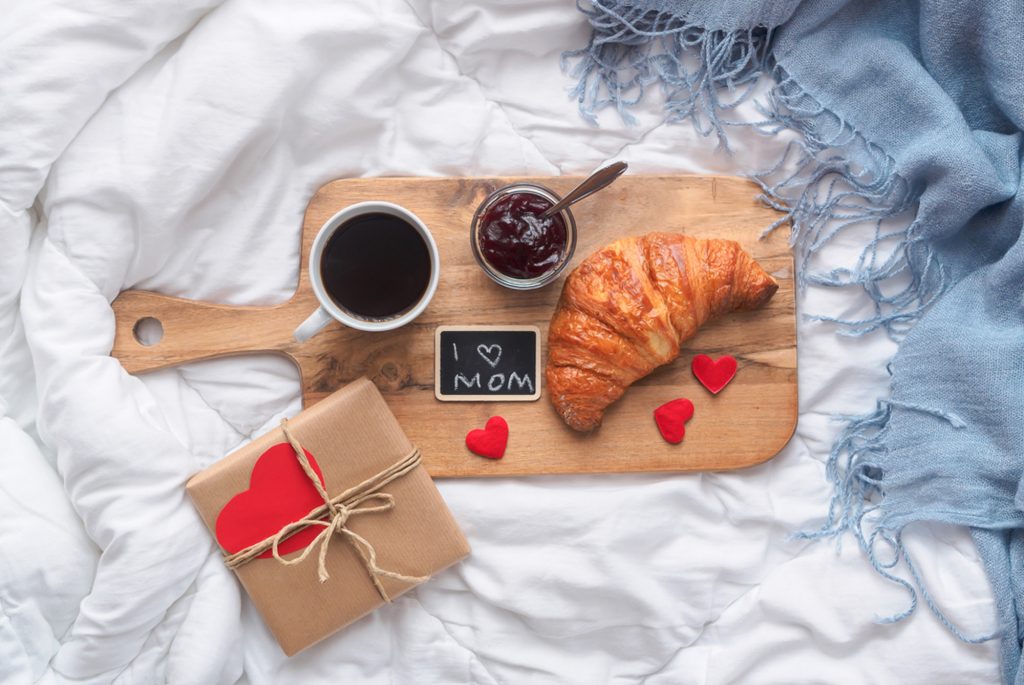 7 Gift Ideas to Help Mom Relax
Order Brunch and Dinner
Brunch is synonymous with Mother's Day. A decadent brunch, whether at home or restaurant, often kicks off Mother's Day celebrations. But Mom might appreciate it if she does not have to worry about meal preparation for the entire day. Treat her to carry-in for brunch and dinner, ordering her favorite dishes. Many restaurants even offer family-style meals so you can enjoy the dining out experience in the comfort of your home.
One-Day Project
Many homeowners often have a running list of projects that they want to take on. Maybe it's refinishing the deck, replacing the front door, or giving the kitchen a fresh coat of paint. For Mother's Day, consider taking on a project that Mom has been wanting to complete but hasn't found the time for. The best do-it-yourself update will be one that will take only an afternoon to complete but make a big impact. Our favorites include outdoor privacy panels, digging up an unsightly bush, or building a cabana lounge.
(Can't you just imagine a personal cabana next to a swim spa by Master Spas? We can!)
Related post: Make over your backyard in one day
The Ultimate Gift
Do you want a gift that celebrates your mother's love and promises to be a gift that she'll love on Mother's Day — and every day after?
A Master Spas hot tub or swim spa offers year-round relaxation in the comfort and convenience of her backyard. The spa will treat her to the peace and quiet she might need, as well as offer a place for her to connect with the people she loves most. You, included.
Related: Best Family Hot Tubs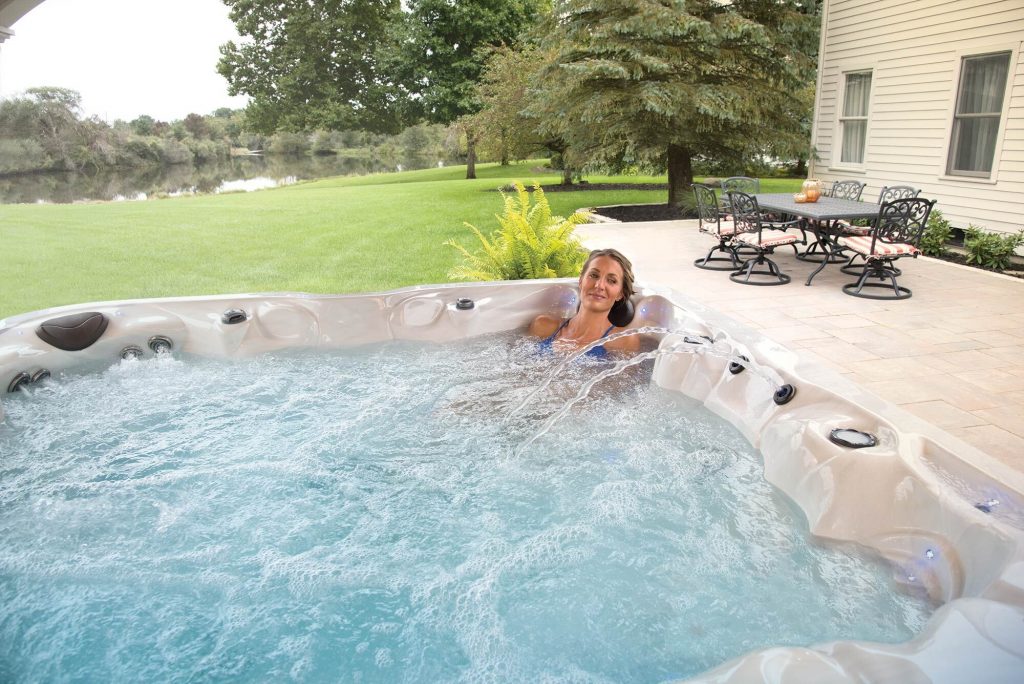 'Me Time'
Everyone needs a chance to escape the stress of daily live. And Mom is no exception. But often times, she is used to putting others' needs ahead of her own and not prioritizing her self-care. A fantastic Mother's Day gift is scheduling time in the day for her to enjoy some "me time." The downtime will give her the opportunity to relax and recharge.
Everybody needs a break from the demands of daily living. And moms are no exception. Maybe she would appreciate an opportunity to float in the swim spa and read a book. Or, it could be a walk at a local park. For the moms who balance family and athletic goals, it could be the chance to get in a run with friends or a leisurely swim.
A swim spa by Master Spas allows Mom — and the entire family — to swim year-round. There are no limited pool hours, crowded locker rooms, or busy lanes. And without a commute, she can spend more time doing what she loves.
Music to Her Ears
Nearly every Mom has a box of cards homemade, the edges of the construction paper discolored and a bit brittle. She saves them because those gifts are among the ones that mean the most. The gifts that require a bit of thought and time to create can let your mom (or wife) know just how much you love her. But if you are not the crafty type, you can curate the perfect playlist that will help her relax — whether she wants to play it while on a walk, as she enjoys a hobby, or sitting in the therapy seats of a hot tub.
Need some inspiration? Check out our Mother's Day playlist that's sure to hit the right note with Mom.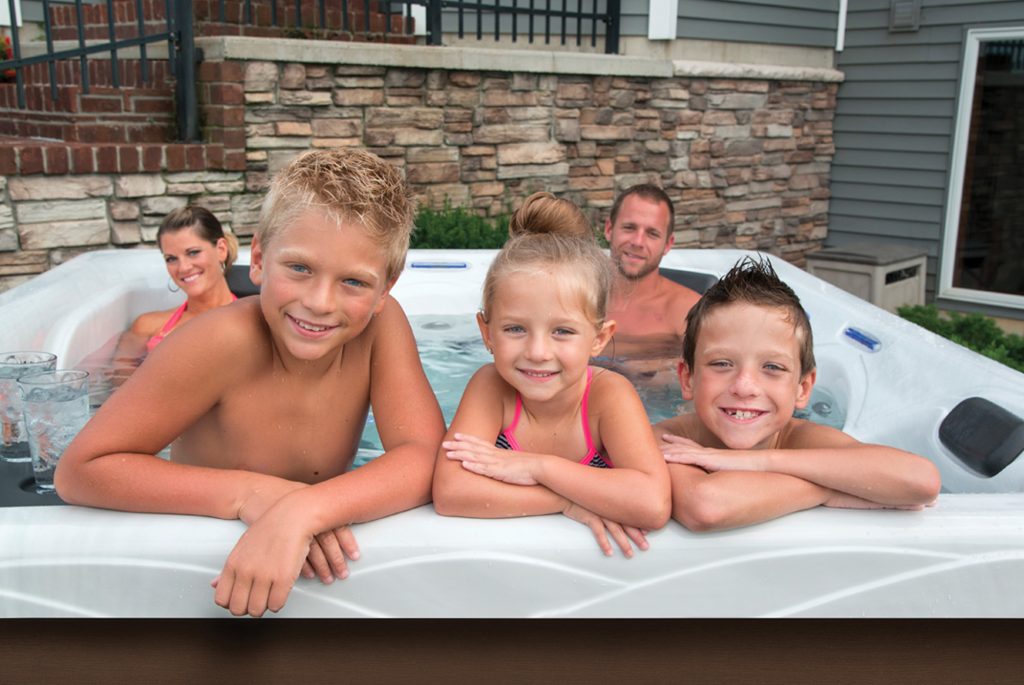 Lend Your Support
Mother's Day is a day to recognize all the things that a mom does for you that might go unnoticed. Day-to-day, the tasks feel like a part of her routine — unloading the dishwasher as she makes breakfast, picking up groceries on her way home from work. Relieve some of her daily stress by gifting her help with those tasks. Consider a monthly cleaning service, meal delivery, or a seasonal landscape service.
Wrap Her in Comfort
Near or far, you can give Mom a gift that will make her feel you wrapped in your love. Consider a lightweight robe that's comfy to lounge in while sipping coffee on the patio. Luxe towels made of Turkish cotton will make her feel like she's at the spa every day. And, if you are so inclined, pair them with a towel warmer for the ultimate in relaxation.
If you want to give her the head-to-toe treatment, select Master Spas hot tubs feature the Master Blaster Foot Therapy. The unique cluster of jets deliver an encompassing massage that will revive her soles and soul, leaving Mom relaxed day after day.