There are days when it feels like the busyness of life can get in the way of enjoying, well, your life. Whether it's the demands of work or social commitments, you can find it challenging to connect with the people you love. But what if there was a way to draw everyone together? A hot tub is a place where the entire family will want to gather for relaxation and conversation.
Hydrotherapy and help with a physical condition are among the top reasons people buy a hot tub. More than that, it can be a place to spend time with a spouse and enjoy the company of children and grandchildren. 
But what is the best family hot tub?
The best family hot tub is spacious enough for the whole gang — Mom, Dad, children, grandchildren, cousins. In addition, it will also have stress relief features for the adults and entertainment options for the youth.
The Michael Phelps Legend series LSX 800, which is manufactured by Master Spas, is perfect for entertaining — whether it's family or friends.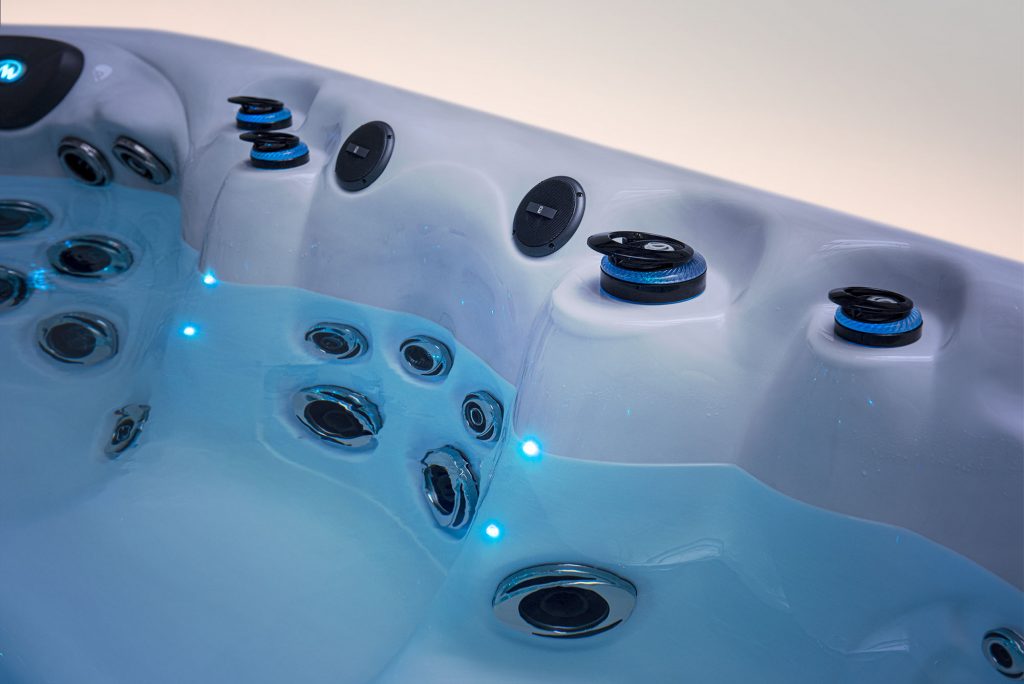 Learn More About the LSX 800
The LSX 800 has sleek, contemporary styling to complement any backyard, and the premium features set the spa apart from other hot tubs on the market.
The ergonomic design offers comfortable seating, and the Xtreme Lounger offers a full-body massage. Six jets soothe back tension, while 12 jets offer relief to the hamstrings and calves. The feet even get a massage with jets that target pressure points.
Orbit jets, which have crystal-like nozzles for a decidedly upscale look, are easily adjusted based on personal preference. Each person soaking in the hot tub can choose the pressure of the hydrotherapy massage, no matter where they are seated.
Adding ambiance, this six-person hot tub features LED lighting, with the option to add an additional glow and a Bluetooth stereo system. Children young and old will enjoy relaxing to their favorite playlist while taking advantage of the benefits of a hot tub.
Hot Tub Jets: 70 Orbit jets
Features: StressRelief Neck and Shoulder Seat, Master Force™ Bio-Magnetic Therapy System, Master Blaster Foot Therapy, LED lighting, ergonomic and energy-efficient design, ABS Pan Bottom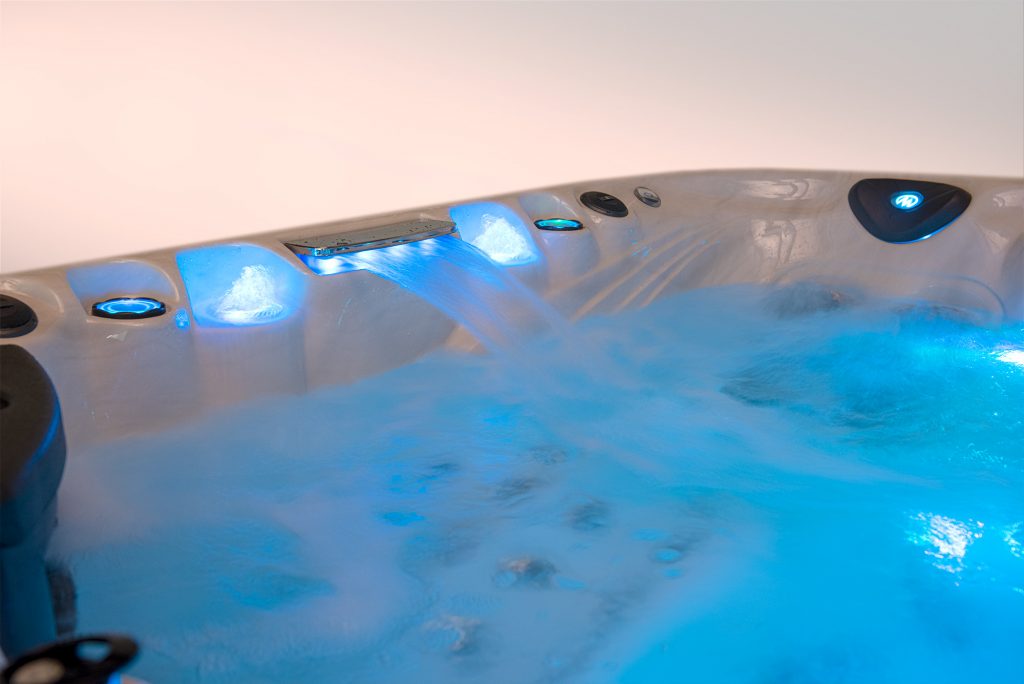 Why Owners Think the LSX 800 is the Best Family Hot Tub
Family-Favorite Hot Tub
"We have a family of eight, and we all love our Master Spas LSX 800. The spa gets used every day, and the water is always crystal clear. This is the third hot tub we have owned and by far the best! The Afterglow lighting and the sound system really add to the luxury. The jets are great and very relaxing after a stressful day at work."

— Will, Indiana
Improving Family Life
"My family just loves the LSX 800, and it has changed our entire way of life for relaxing. Along with the hot tub, we built an enlarged deck and a fire pit. Our six adult children are happy with the new "party" atmosphere. My wife loves the hot tub and the fact that the family is all together and having fun. "

— Scott, Connecticut
At-Home Therapy and Relaxation
"My wife suffered a ruptured aneurysm with complications and was paralyzed from the chest down. Through therapy, she has gone from a wheelchair, to a walker, to a rollator, to a cane. I chose this spa specifically for the lounge. The wrap around jets have been a miracle worker for her legs. The pain relief that comes after just a 30-minute soak has allowed her to sleep fully now. I can't describe enough how much this spa benefits us to be able to function in our everyday lives."

— Travis, Texas
'Simply Bliss'
"As a hard-working roofing contractor, my husband has many aches and pains at the end of the day. This hot tub takes them away in a matter of minutes! The adjustable jets give a gentle to rigorous massage, and the variety of the jets satisfies any muscle group. My own favorite is the seat with the lower lumbar jets, directly across from the Master Blasters for the feet — simply bliss!"

— Julie, California