Everything you need to care for your spa
Hot tub maintenance is more than just keeping a supply of chemicals and putting them in the water. Yes, water care is an important part of hot tub maintenance, and it is essential to enjoying the spa. However, the overall maintenance of your hot tub is important so you can keep it working
But what do you need to properly care for your spa?
Every owner should have a "hot tub maintenance kit" with the supplies needed to keep the spa looking its best — from the acrylic shell to the skirting, the water to the jets.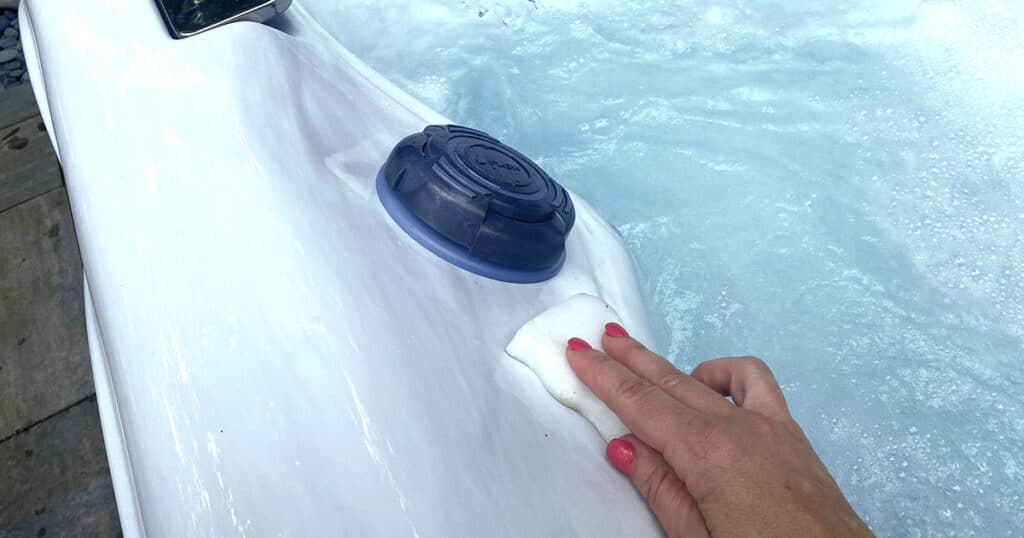 Hot Tub Maintenance Kit
You do not need to be a service pro to properly take care of your hot tub. Master Spas hot tubs are designed to be easy to use and easy to maintain, built with quality materials.
However, you do have to maintain your hot tub. An important part of that is water care but you also need to clean the filters, remove other dirt and debris, and polish the acrylic.
A hot tub maintenance kit will help you keep your hot tub looking its best.
Spa Cartridge Cleaning Tool
The EcoPur filters of your Master Spas hot tub are made with a pleated fabric, designed to catch contaminants and remove them from your water. About once a week, you should remove your filters and spray them off with a garden hose. It's important, though, to not use a high pressure hose. You don't want to damage the fabric of the filter! A spa cartridge cleaning tool, which attaches to your garden hose, can help you get between the pleats to remove leaves, debris, dirt, and other build-up in the filter.
Five-Gallon Bucket
From a tool bucket to a DIY solar cooker, there are myriad ways to use the utilitarian 5-gallon bucket. As a hot tub owner, the bucket is perfect for soaking and cleaning your hot tub filters. Master Spas recommends soaking your filters in a cleaning solution once a month as part of routine hot tub maintenance. For reference: One to two filters can fit in a single bucket.
Related Video: How to Clean Hot Tub Filters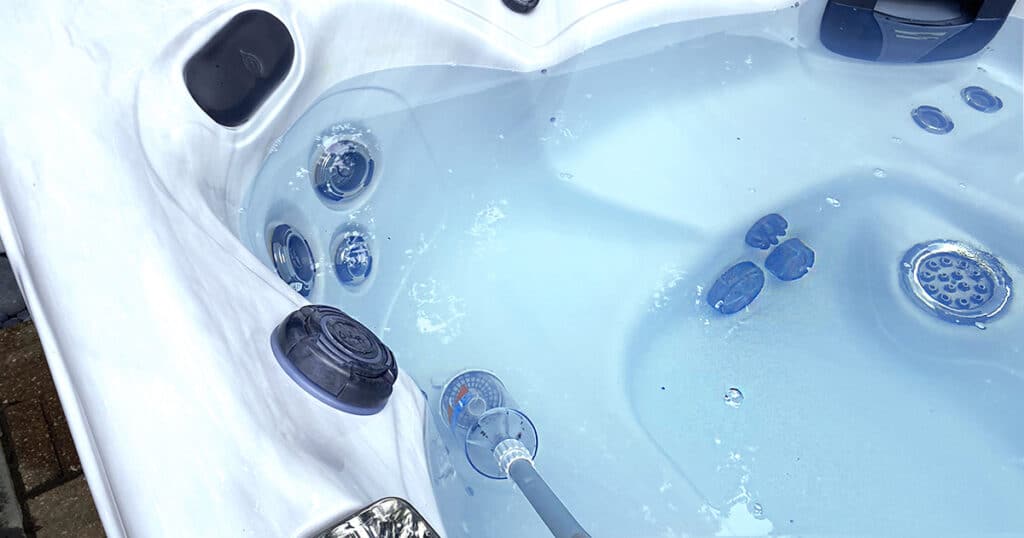 Spa Vacuum
The filters will remove dirt from your water but you might still find sand, leaves, and other debris on the floor of your hot tub. Your hot tub maintenance toolkit should include a spa vacuum to clean the bottom of your spa. There are a variety of models to choose from, including manual or battery-operated.
Cover Treatment
Master Spas covers are made from a durable, stylish marine-grade vinyl. You should clean your cover at least once a month using mild soap and water. Be sure to rinse thoroughly with fresh water to remove pollutants and soap residue. You can also use a marine-grade cleaner, such as 303 Protectant spray, to help extend the life of your cover.
Related Video: How to Clean Your Hot Tub Cover
Magic Erasers
It can be difficult to see what's so magic about these sponges until you use them. But magic erasers are somewhat magical, removing everything from permanent marker on a wall to rust residue. Hot tub owners can use the sponges to clean any grime or build-up on the shell of their hot tubs. You can also gently wipe down the touch screen panels and use it to remove stubborn dirt on the skirting.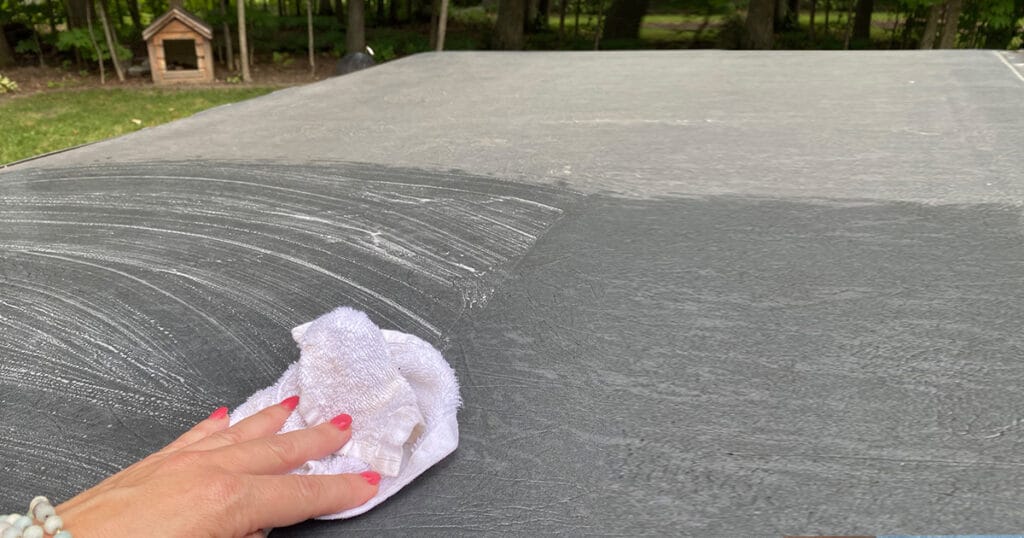 Picture Perfect
Do you ever wonder how Master Spas hot tubs look so good in photos? It's not just digital retouching.
The Master Spas team takes an "emergency" kit to every photoshoot location to make sure that the spas look their best.
In addition to items in the hot tub maintenance kit, the team also brings shop cloths, old towels, and goo gone.
Shop cloths are great for drying off the acrylic and touch screen panels. As for the old towels, you can use them to wipe down stairs, skirting, and covers.
While hot tubs come with warning labels and stickers, you don't have to leave them on the spa. If you choose to remove them, they can leave behind a sticky residue. You can use goo gone to clean up the acrylic so it looks smooth and flawless.
Your hot tub does not have to look photoshoot worthy for you to enjoy it. Proper hot tub maintenance, though, will help you make sure that you can use it for the years to come.
Click here to learn more about Master Spas and find your local dealer.