You can feel the spa pillow at the back of your head as you sit back in your favorite hot tub seat. You close your eyes and take a deep breath, as you start to feel your muscles respond to the warm water.
Then you hear it. "It" is the sound of your neighbor coming out of his back door. You like your neighbor but you just wanted some time to yourself. However, you can already see the scene play out. Your neighbor notices you in the hot tub and starts to stride across the lawn. At first, he stands a few feet away, and you exchange pleasantries. Soon, though, it's a full on conversation and your "me" time is now "we" time.
A hot tub can be a fantastic space to reconnect with friends, family and, yes, neighbors. But for some, it's intended to be a private retreat — emphasis on the word private. You need a space to unwind after a tough day, where you can feel the stress of the day just leave your body.
A fence can seem like the most obvious option to give you the privacy you want. But depending on your space, budget, and homeowners association, you might not want to install a fence.
Whether it's trees, bushes, or vining flowers, smart landscaping can help you create an at-home hot tub sanctuary.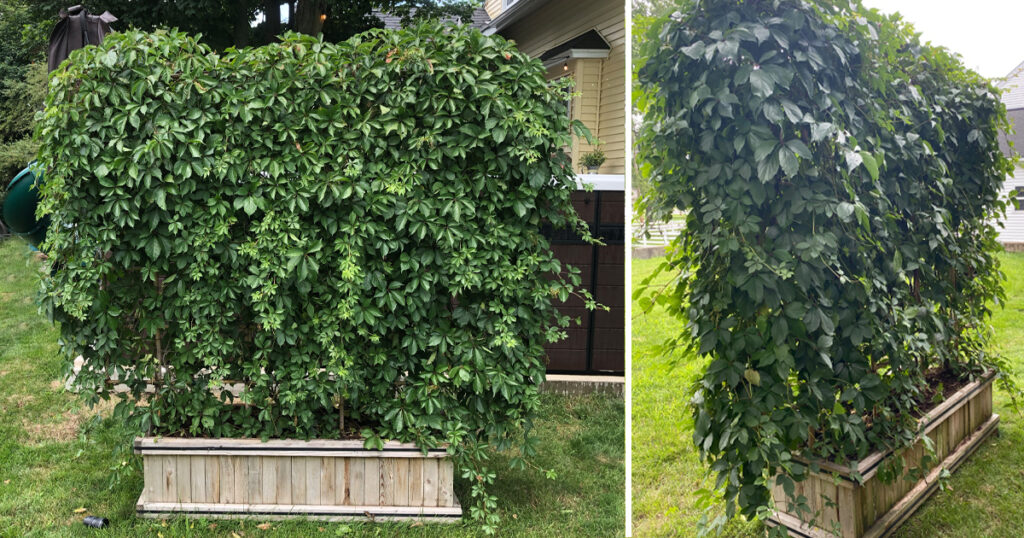 Hot tub landscaping ideas
Choosing the best for your hot tub starts with the hot tub. Master Spas hot tubs feature sleek styling and durable cabinets, with several color choices to complement your home and aesthetic.
But before you start picking out colorful plants to complement the graphite gray or weighing what color mulch looks best with the espresso, the landscape design of your hot tub begins with location.
Next up: choosing your hot tub foundation. Master Spas recommends a reinforced concrete pad that can support the weight of the hot tub when filled with water. But what does that look like in your backyard? You might have an existing patio, offering a perfect home for the spa. If you are installing a foundation, though, a simple pad with a slim border of pea gravel for drainage can multiply your opportunities to use landscaping to create your at home sanctuary.
With your hot tub in place, you can take in the view and see spots where you need to add bushes, trees for privacy. You can also see where the landscape design needs to be filled in, whether with lush hostas or a colorful blanket of phlox.
You can extend existing flower beds to surround your hot tub, creating a seamless look. The hot tub will nearly blend in with the landscape, creating a sense of privacy.
Are you ready to begin planning your hot tub project? Download our Backyard Planning Guide to learn more about hot tub requirements.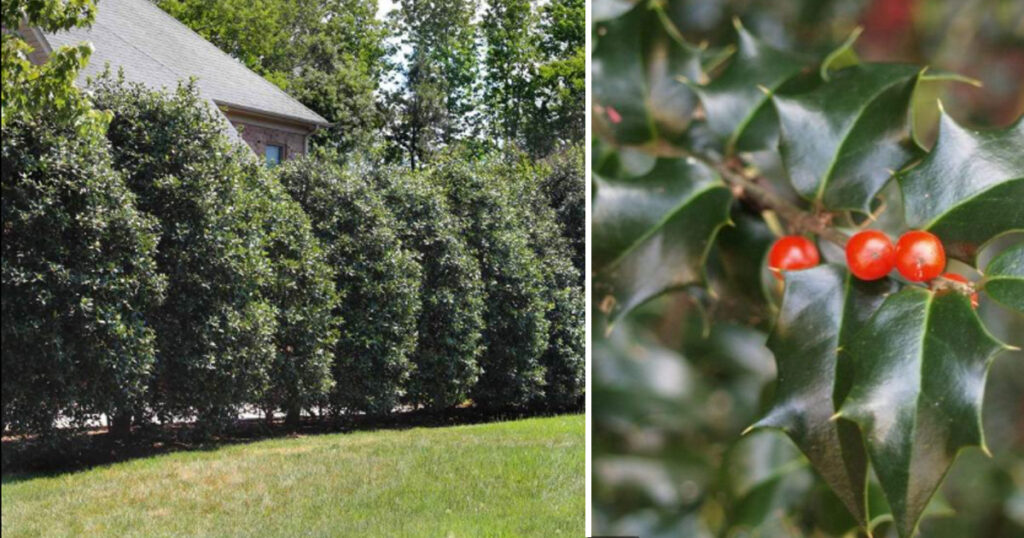 Best plants for privacy
A trellis blanketed in colorful clematis. Slender cyprus trees that offer year-round appeal. Fast-growing bamboo, planted together, that provide the appearance of a fence.
These creative landscaping options — among others — are an attractive way to add privacy without a fence.
The best plants for privacy will be tall and lush, protecting your hot tub from view. Popular options include climbing roses, clematis, bamboo, and boxwood. Virginia creeper can be planted in a larger planter box with trellis to create a living wall. Cherry laurel is a fast-growing evergreen shrub that is best suited for zones 5-9.
Is Buckthorn a tree or a bush? Growing up to 7-feet tall, it's technically a shrub with fern-like leaves that change color in the fall. It's an ideal landscaping choice for privacy as it is hardy and can be planted in full sun or part shade.
Don't let the name fool you — Dragon Lady Holly can actually be a pleasant choice for landscaping around your hot tub. The prickly leaves will keep unwanted guests out of your yard while the dark green hue allows other flowers to pop. It also grows up to 10 feet tall and 4 feet wide, which is ideal when you are selecting plants and shrubs for privacy.
Another popular option is to fill a series of containers with shrubs and other plants. Depending on the height of the container, you can even use vibrant annuals. The flowers will enhance the landscaping around your hot tub while giving you the feel of a secluded outdoor sanctuary.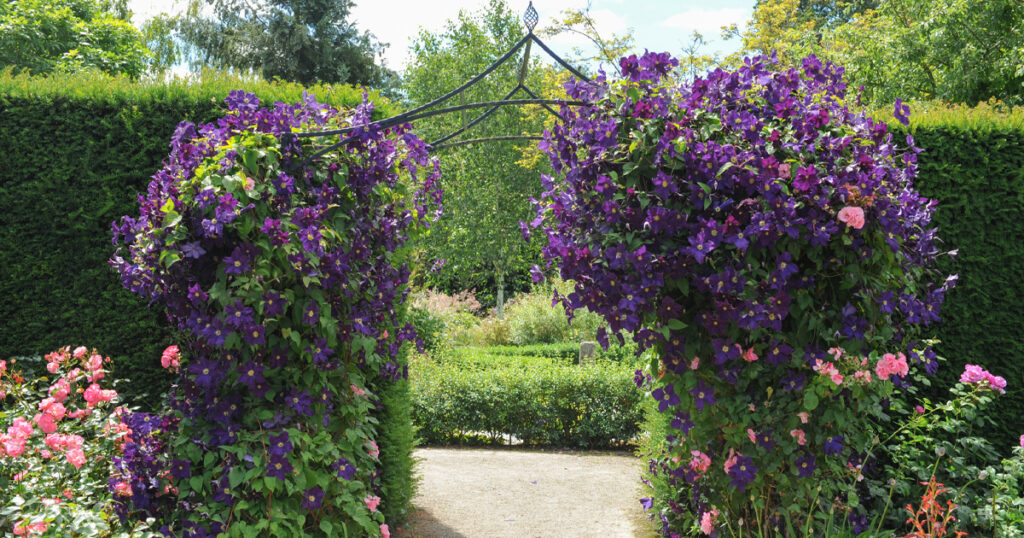 Landscaping considerations
Do you want to use trees, shrubs, and other landscaping to create a natural privacy feature? Choosing the best plants for privacy is more than just aesthetics. There are some things to consider before you head off to your local nursery to buy a cartload of boxwood and bamboo.
Can you buy mature trees? Depending on your landscaping choices, you might be waiting years before the plants can offer you the seclusion you seek.
Be careful of tall bushes that will lose leaves and fall into your water;
Plants that get too full might obstruct access to service panels or foot traffic
You want a plant that is fast-growing but won't dominate the landscape. Some trees might be ideal for privacy but can grow up to 30 feet — far taller than you need or want. Other shrubs might grow wider and overtake other landscaping.
How much maintenance is required? A plant like boxwood still looks good without regular pruning while another type of shrub may require more work.
Will the trees lose their leaves in the fall? Low-hanging foliage can fall onto your spa cover or into the water.
When you are landscaping around your hot tub, it's not just about tall plants for privacy. Consider how these shrubs and trees fit into the rest of the backyard. Balance and proportions are important principles of a well designed yard. Smaller shrubs and perennials can help balance out the privacy plants and create a smooth transition from grass to tree line.
Click here to learn more about Master Spas and find your local dealer.