A quality hot tub will provide years of relaxation and enjoyment. In addition to leisurely soaks and spending time with friends, hot tub owners should expect some routine maintenance. Sure, the latter doesn't sound as much fun as a night-time dip in the hot tub. A regular hot tub maintenance schedule will keep your water clean, clear, and ready to enjoy.
Owners should expect hot tub maintenance to include testing the water weekly and balancing the chemicals. Filters should be cleaned monthly, and the hot tub should be drained every six months.
If you keep your spa clean and well-maintained, you can avoid common problems like foamy hot tub water.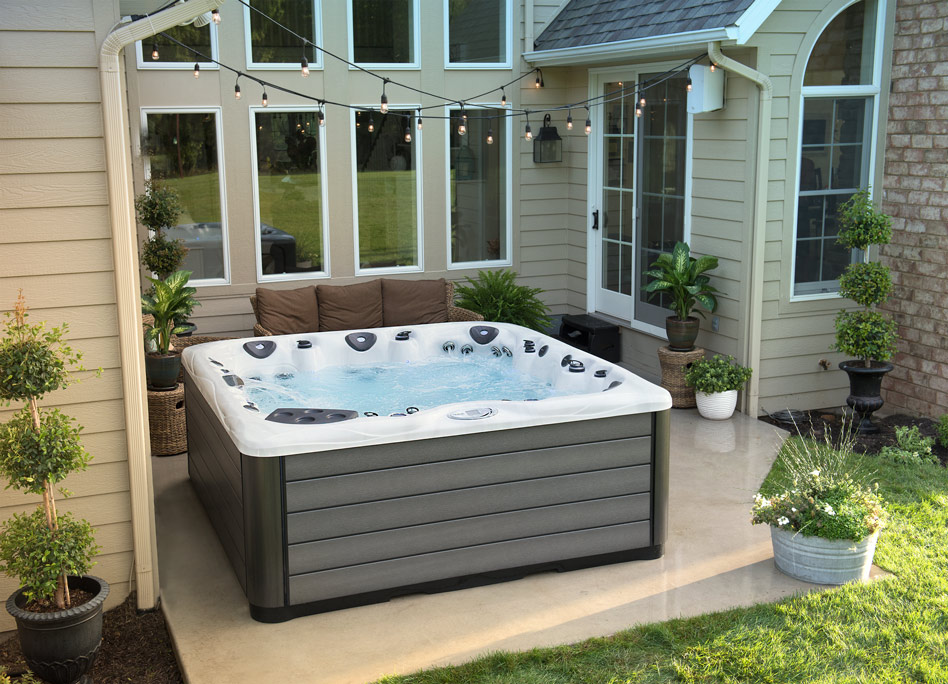 Causes of Foamy Hot Tub Water
Did you open your hot tub to discover that the water is foamy? It's important to figure out why it is foamy, how to fix it, and how to prevent it.
The cause of foamy hot tub water is most often soap residue in a swimsuit, a build-up of oils, or unbalanced water chemistry. Low calcium hardness can make easier for foam to form on the surface of the water.
Oils in the water can come from body care products, such as lotion, sunscreen, and deodorant. Hair care products, such as conditioner and mousse, can also be problematic.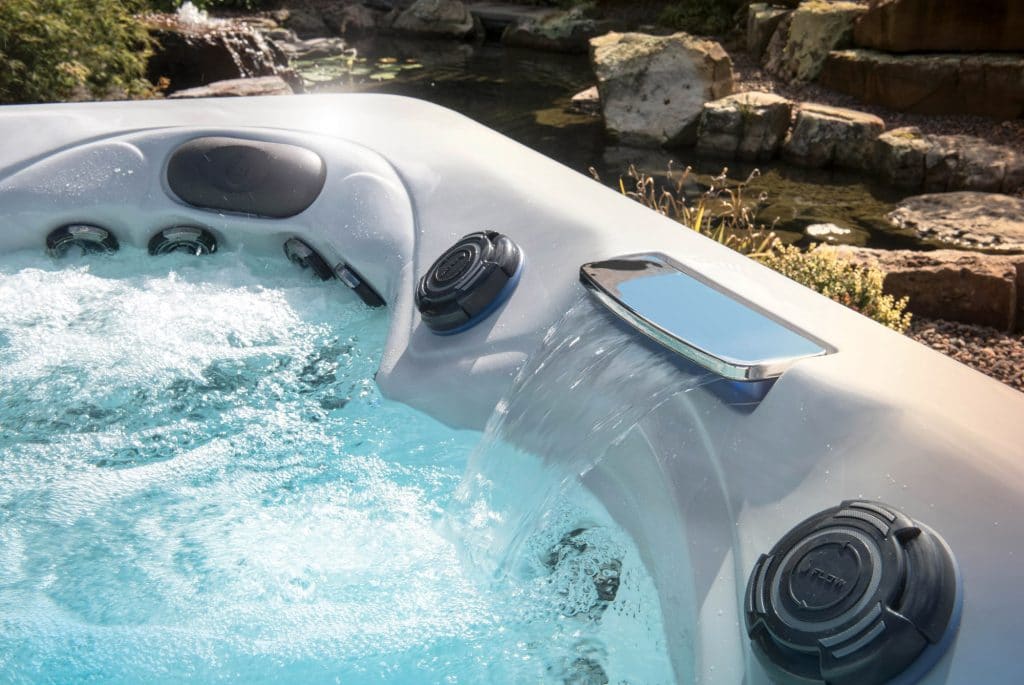 Foamy Water Fixes
If you experience a problem with your hot tub water, you can reference your owner's manual. Master Spas has a chart with common problems and how to address them. The manuals come in the cabinet of your spa or can be found online.
If you have foam in your water, there a few things that you can do.
Anit-Foam. Applying an anti-foam product is often the first step in fixing your foamy hot tub water. While it does not target the underlying cause, it helps to remove the foam from the water. It also destroys any algae in the water and keeps algae from forming.
Calcium Increaser. After removing the foam, test the water chemistry. It's possible that low calcium hardness can cause your foaming. Adjust as necessary by applying a calcium increaser.
Rinse Your Filters. Responsible for removing dirt and grime from your hot tub water, filters are an important component of the spa. You should rinse your filters once a week as a part of regular maintenance.
Drain and Refill. If there is still foam after a few days, you can drain your hot tub. Be sure to clean the shell before refilling as to remove any scum or film on the acrylic.
Related video: How to Fill a Hot Tub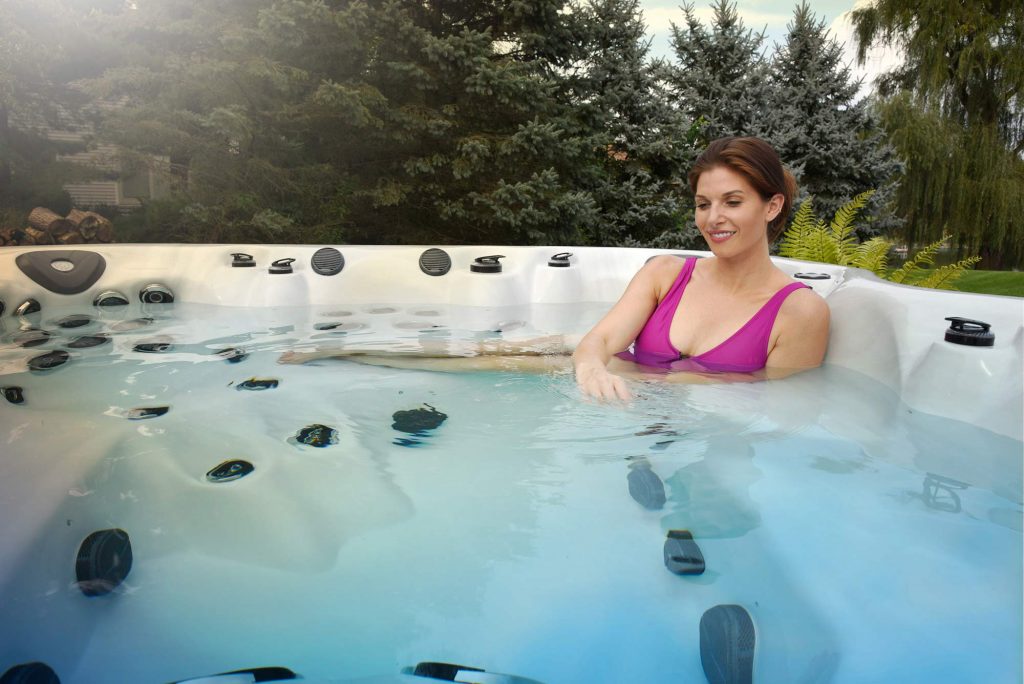 Prevent Hot Tub Foam
A little prevention goes a long way in keeping your hot tub water clean and clear. It's especially important to be mindful of which body and hair care products you are using and how they will interact with the water. It's much easier to put long hair in a ponytail than fixing foamy water.
Tips for Avoiding Foamy Water
Rinse before getting into the hot tub
Thoroughly rinse swimsuits and line dry after washing
Tie up long hair or wear a hat
Regularly rinse your hot tub filter
Monitor how many people are using your hot tub and for how long
Keep the cover on when the hot tub is not in use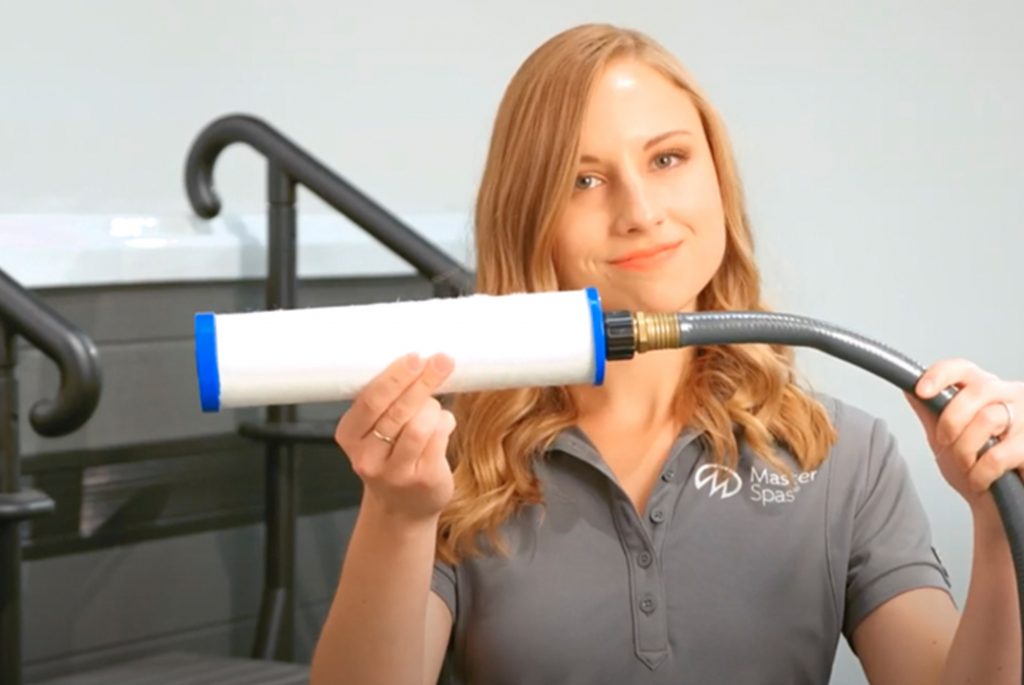 Like this Post …
How to Fill a Hot Tub with Well Water
Secrets of Cleaning Your Hot Tub