Are you ready to take a dip? Whether you plan to swim or splash, it can be disappointing to pull back the cover of your swim spa to discover that the water is not clean and clear. With proper care and a quality filtration system, you can enjoy your swim spa by Master Spas 24/7/365.
The EcoPur® Charge, exclusive to Master Spas, is a water purification system that keeps your water balanced without large amounts of chemicals. Filtering water the way that Mother Nature intended, EcoPur Charge allows you to spend more time enjoying your swim spa and less time balancing the water chemistry.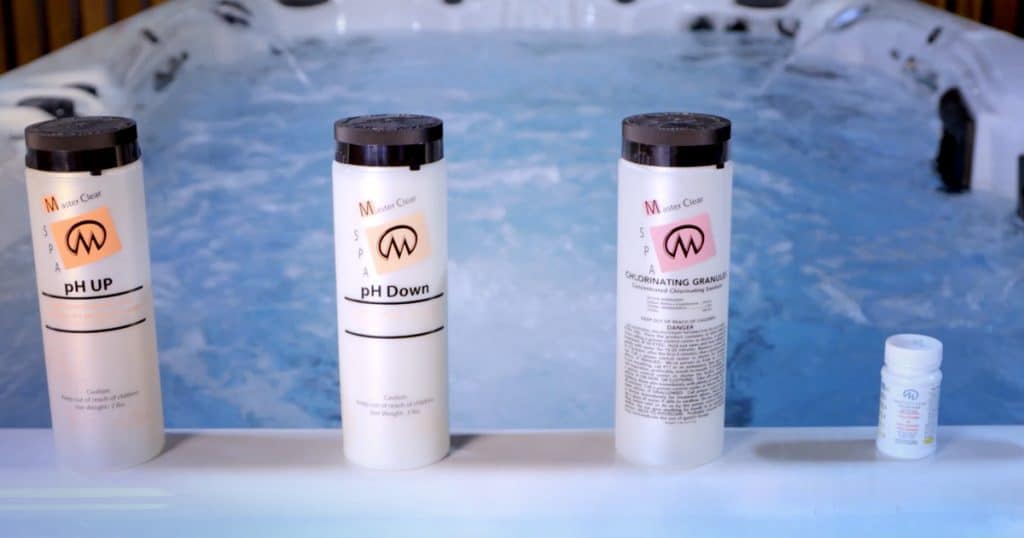 Swim Spa Chemicals
Keeping your water balanced is key to being able to enjoy your swim spa and the benefits of exercising and relaxing in the water.
Products like pH increaser, pH decreaser and sodium dichlor help keep the water clean and safe. The amount of chemicals you put in your swim spa will depend on the size of the pool alternative and what the levels are. Check your owner's manual to see how many gallons your swim spa holds. It's in the model specifications chart. Alternately, refer to the specifications chart on the swim spa model webpage.
We understand that people would like to have a chemical-free swim spa, there's no option currently.
However, the EcoPur system reduces the amount of chemicals you will need. Not only will you save money on the total cost of owning a swim spa but you can enjoy peace of mind that the water is safe and clean.
Traditional swim spa systems often use large amounts of harsh chemicals, which can affect your skin and swimwear. In addition, in large quantities, the chemicals have a corrosive effect and can damage the components of your swim spa.
Saltwater systems might seem like an alternative. However, a saltwater system still has chlorine and the salt is corrosive. It can damage elements such as the heaters, pump seals, bearings in the jets, and any stainless-steel fittings.
Related video: Chemicals for Swim Spa Start-Up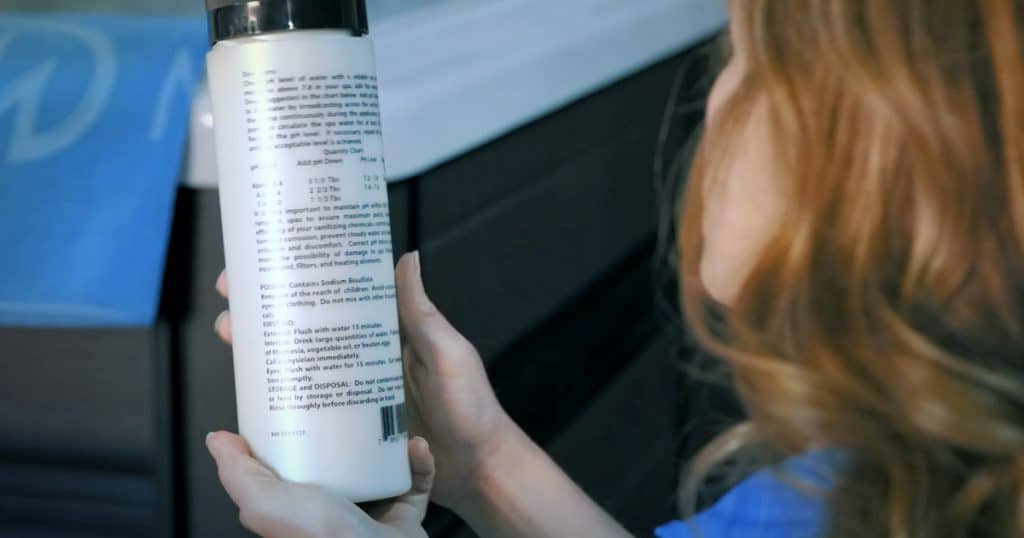 Swim Spa Maintenance with EcoPur
The water temperature of a swim spa can be set in the 80s for swimming and exercising. But, it can also be set in the 90s for aquatic therapy and relaxation. The warmer water, along with organic matter, can make it easier for bacteria, fungus, and algae to grow.
EcoPur Charge, along with routine swim spa maintenance, helps remove these very things you don't want in your water.
How does the EcoPur® Charge technology work to keep swim spa water clean? By channeling Mother Nature.
The EcoPur filter features a tightly wrapped filtration fabric that is loaded into a spring core. Water flows through the EcoPur filter, and a special blend of minerals (including copper and zinc) are released into the water. A reaction occurs releasing oxides, which eliminate heavy metals from the water — preventing algae, fungus, and bacteria from growing.
The water is also absorbing the special blend of minerals. The resulting electro-chemical reaction also removes heavy metals from your source water. The result? Swim spa water that feels softer and doesn't have the harsh chemical smells associated with other systems.
Every swim spa by Master Spas also features an Ozone system that kills pathogens and microorganisms, destroys organic materials, and oxidizes non-organic contaminants to keep your water clean.
Master Spas Innovation
EcoPur® Charge is only available from Master Spas. Our customers have access to one of the most advanced water purification systems on the market. Additionally, Master Spas customers with an older purification model can upgrade their filtration system to EcoPur® Charge simply by contacting their Master Spas dealer.
Your dealer will be able to best direct you on how to replace your current filter cartridge with EcoPur® Charge.