Homeowner Shares How Swim Spa Installation Sparked Backyard Makeover
"So many people have yards that they don't use. And that was us," Wayne says.
There was a deck along the back of the house, flower beds, and an apricot tree. The backyard was mostly grass but in drought-prone Southern California, they struggled to get it to grow.
"It was always dying," Wayne says.
But that all changed when the residents of Southern California went to a pool and spa show. They had planned to just "look" at hot tubs. In the end, they had purchased a Therapool swim spa from Master Spas.
Even with a contract in hand, they didn't know what they would do with the Therapool — or their backyard.
So they hired a designer and, over the course of four months, transformed their backyard from an eyesore to a magazine centerpiece.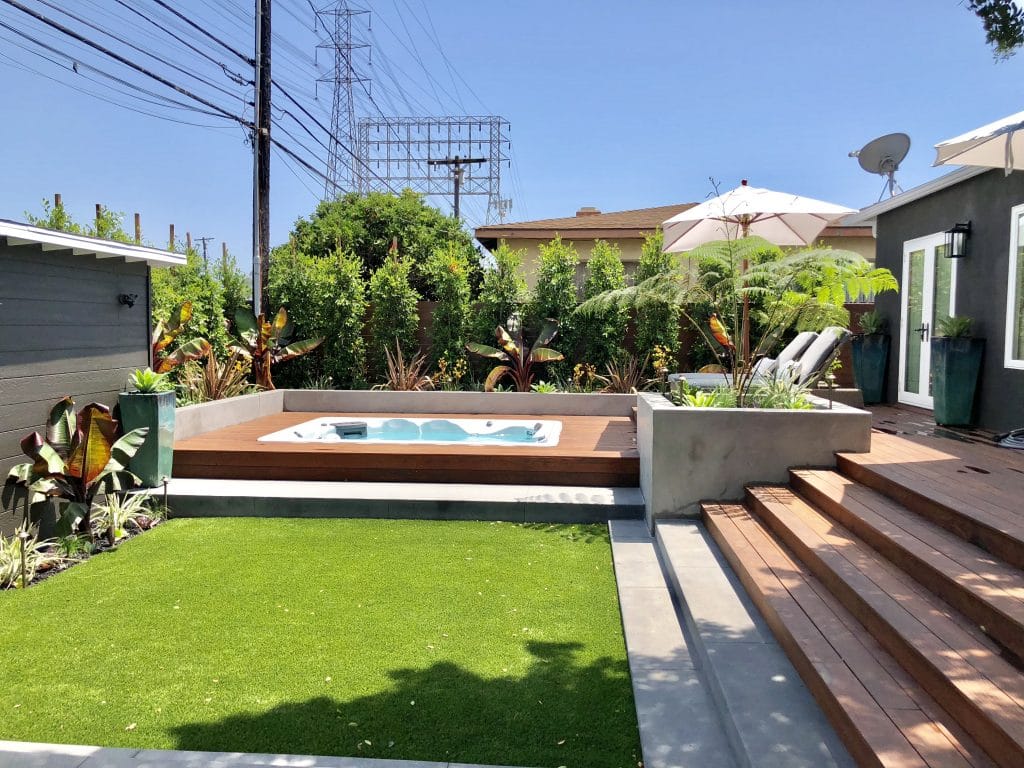 Hot Tub vs Swim Spa
Wayne and his family live in a bungalow about a mile and half from the beach, and some might say that the world's largest ocean — the Pacific – is their backyard.
But actual backyards in that area are from large. As such, many people "don't really have a lot of space for swimming pools," he says."
His wife, though, wanted a hot tub. He wanted something that was a bit more practical.
Enter the Therapool SE, which is a part of the H2X Fitness Swim Spa brand by Master Spas.
"I was surprised by how large it was," Wayne says. "It was a great alternative to a plunge pool."
The Therapool SE is an 11-foot swim spa that has a large flat floor, contoured therapy seat, and a height of 48 inches. It also has three flow stream jets, which create an adjustable water current for exercise and relaxation.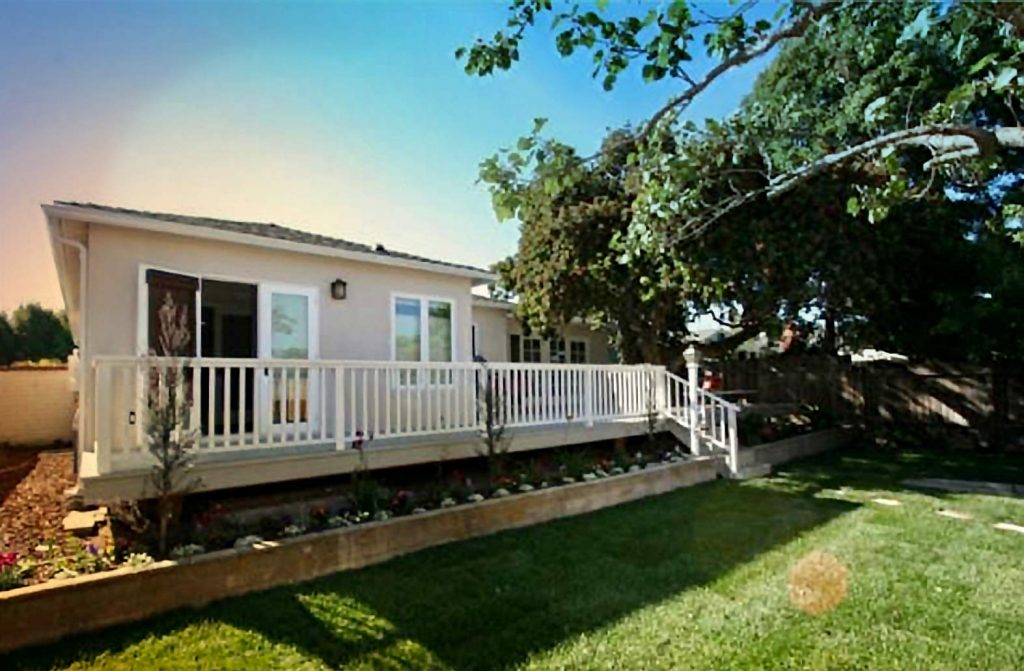 In-Ground Swim Spa Installation
Wayne knew that he did not want an above-ground installation for the Therapool SE. He wanted the swim spa to feel a part of the backyard — not just in it.
Working with the designer, they decided on a semi-recessed installation. A vault was dug out and concrete poured, being sure to factor in the potential for ground movement in California.
Another consideration was seating. When the concrete was poured for the swim spa installation, a bench was also created around the perimeter.
A decking platform was also built from Ipe, a Brazilian hard wood. While a more expensive choice, Ipe is durable, weather-resistant and doesn't splinter. It also offers a natural resistance against pests.
The decision to use Ipe was more than just its function. The look of the wood also lends itself to Wayne's vision of what he wanted the backyard to be.
"I really wanted the feeling of living a lot of boat," he says.
When planning for the swim spa installation, it was also important that no matter where you were in the backyard, that you could see the swim spa.
"We like to entertain, and the swim spa has become a focal point," Wayne says.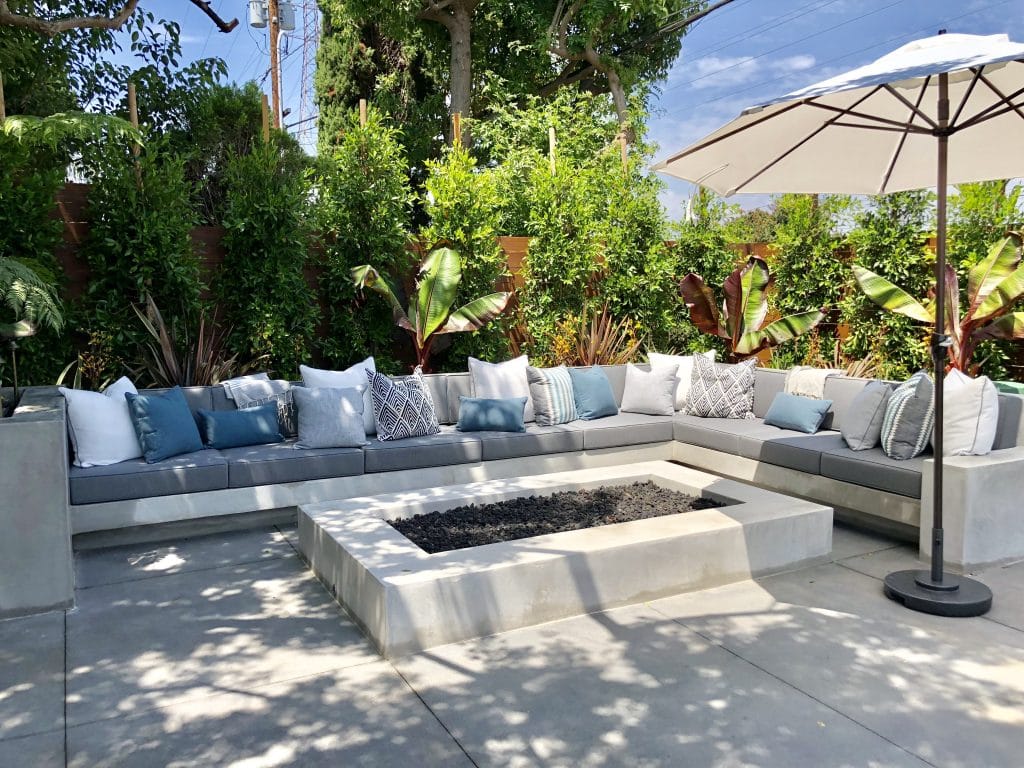 Outdoor Living Space
The back of the bungalow features a set of French doors that open up to the backyard. On any given day, Wayne and his family can be seen enjoying their backyard. The renovation gave them about 2,300 square feet of livable space.
"We live outside," Wayne says. " … I use the swim spa three times a day. The kids use it."
It's great to come back from the beach and swim in clean water as opposed to saltwater, he adds.
The backyard has also become a place where friends and family can congregate. They hosted a Super Bowl party with about 80 people, taking advantage of the Southern California weather.
"It's like a magnet for children. It keeps them entertained," he says. "With the line of sight is there, you can see exactly what's going on."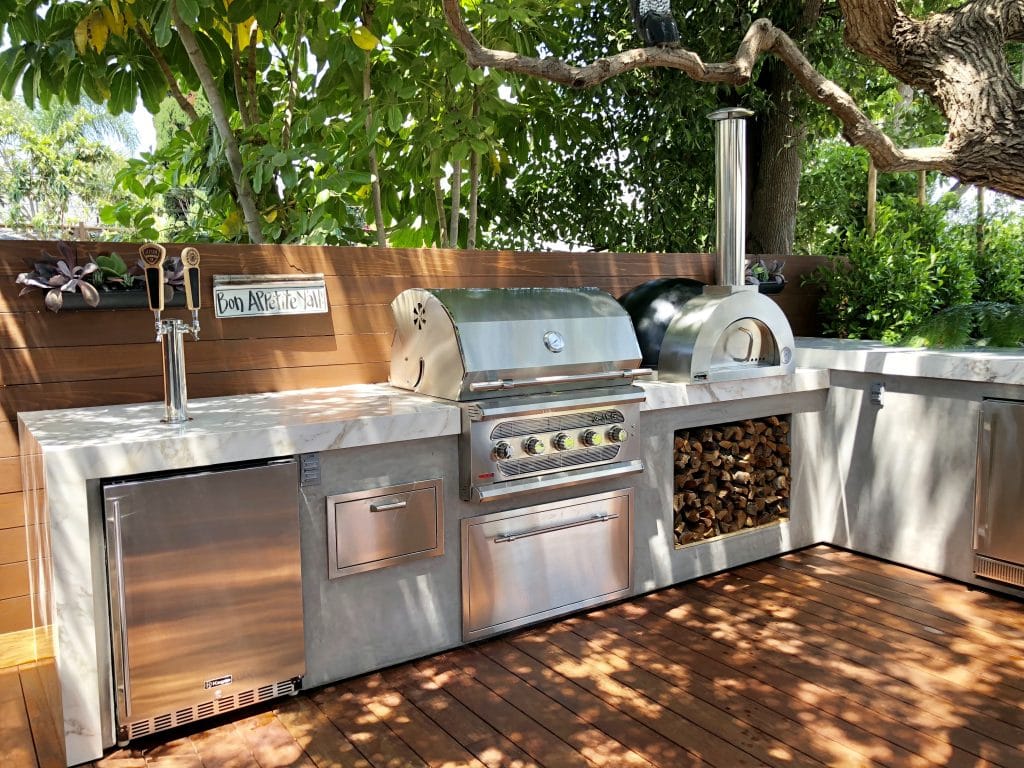 Other Backyard Features
The Therapool SE was the catalyst for the backyard makeover but the plan also includes other features to make the space fun and functional.
Customer outdoor kitchen
There is a large outdoor kitchen, including a grill, two taps, and a pizza oven.
"I wanted a kitchen that had everything I needed," he says. "I use the pizza oven more than anything else. I cook fish, roasted vegetables, desserts. When it's hot, the last thing you want is the range on inside."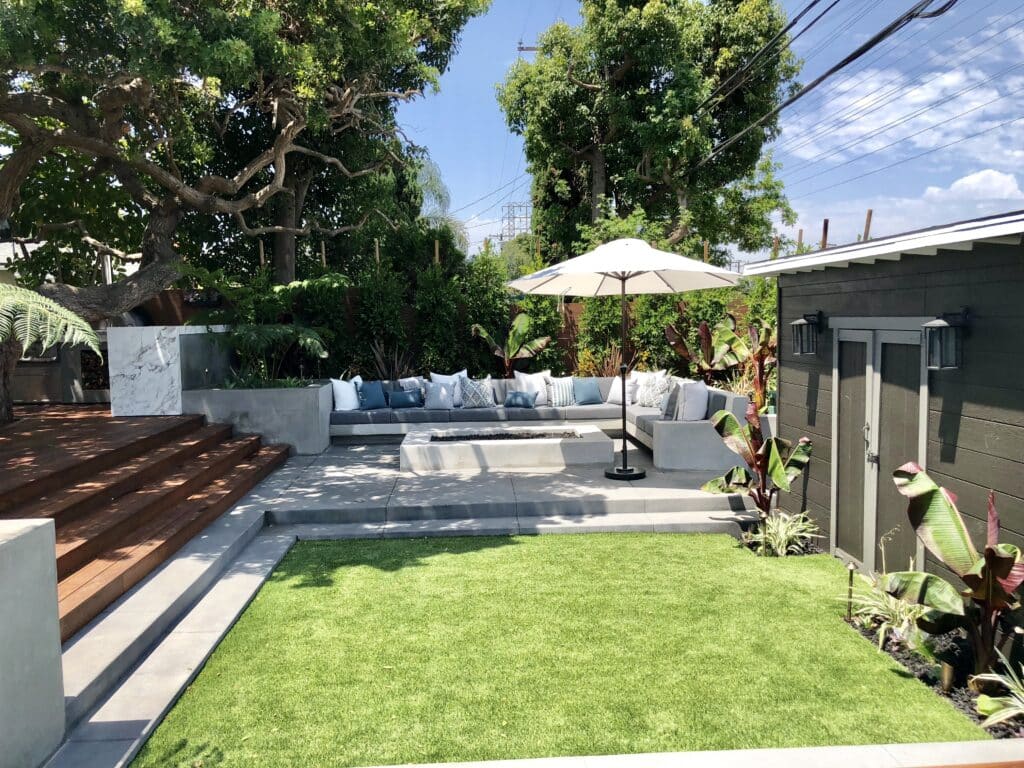 Outdoor seating area
The seating area near the firepit has comfy outdoor cushions, as well as outlets that are perfect for charging phones. Low-voltage LED lights, of which there are about 100, and outdoor speakers lend ambiance.
The team put in mature plants, which are super lush and green, as opposed to starters. While more expensive, they didn't have to wait for the color, texture, and privacy that the drought-resistant plants offer.
"I would do it all over again in a heartbeat," Wayne says.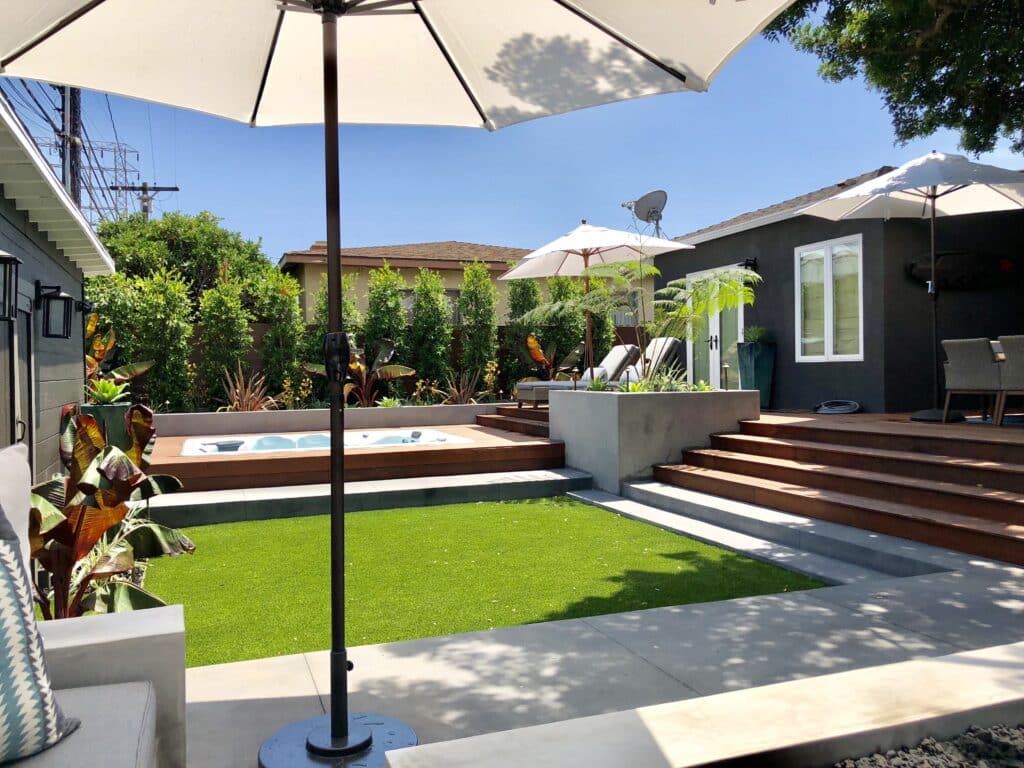 How much does a swim spa cost?
Do you want to be able to swim, exercise, and relax at home? Having a Master Spas swim spa allows you to swim on your schedule while adding a fun factor to your backyard. You can click here to find out more about the benefits of hydrotherapy and relaxing in a hot tub. Or, contact your local Master Spas retailer to learn more about swim spa ownership. Wondering how much a swim spa costs? You can request a quote here.