There are lunches to be made, snacks to be organized for the soccer team, laundry to be done, and dishes that need washed. The title "Mom" comes with a lot of responsibilities and often your "performance reviews" don't often reflect your love for the job.
It can be easy to feel overwhelmed when trying to balance Mom duties with other parts of your life — work, volunteer opportunities, and friendship. But in 2020, there is the added stress of virtual learning, working from home, and the pandemic.
Now more than ever, moms (and dads) need to find a way to accomplish and relax.
These hacks will help you stress less and feel more balanced. Check off your to-do list faster, giving you more time for things that bring you joy.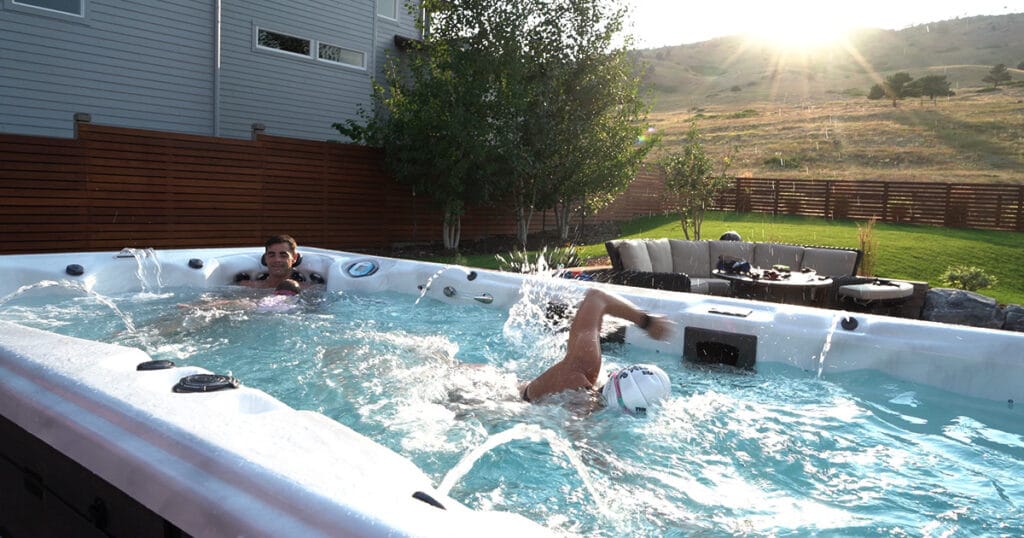 8 Hacks for Busy Parents
A Winning Morning Routine
Mornings can often be peak chaos time, as the entire family gets ready for the day. There might be lunches to pack, last-minute prep for a meeting, breakfast to be eaten. It might feel like no matter how early you wake up, you're still running late.
If your morning routine makes you feel more anxious than prepared, look at how you can revamp the process. Stop trying to get everything done and focus on one task at a time. According to researchers from Stanford University, people who multitask actually get less done.
Another hack is to charge your phone in the morning. You'll be less likely to get distracted by emails or social media.
Related Post: Morning Exercise Routine to Jump Start Your Day
Create a Family Command Center
The last thing you want to do is look for a pair of kids' shoes when you have five minutes to get out the door. From coats to bookbags, children's belongings always seem to disappear when you need to leave the house in a hurry.
Consider creating an organization system near your front door or garage entrance that can be a landing point for your family. Install heavy-duty hooks for backpacks and coats. Keys can be hung on smaller hooks. Hang a family calendar, where you can make note of important dates and sports games. Kids can pin permission slips from teachers on corkboard. Cubbies can be used to store shoes, gloves, and library books.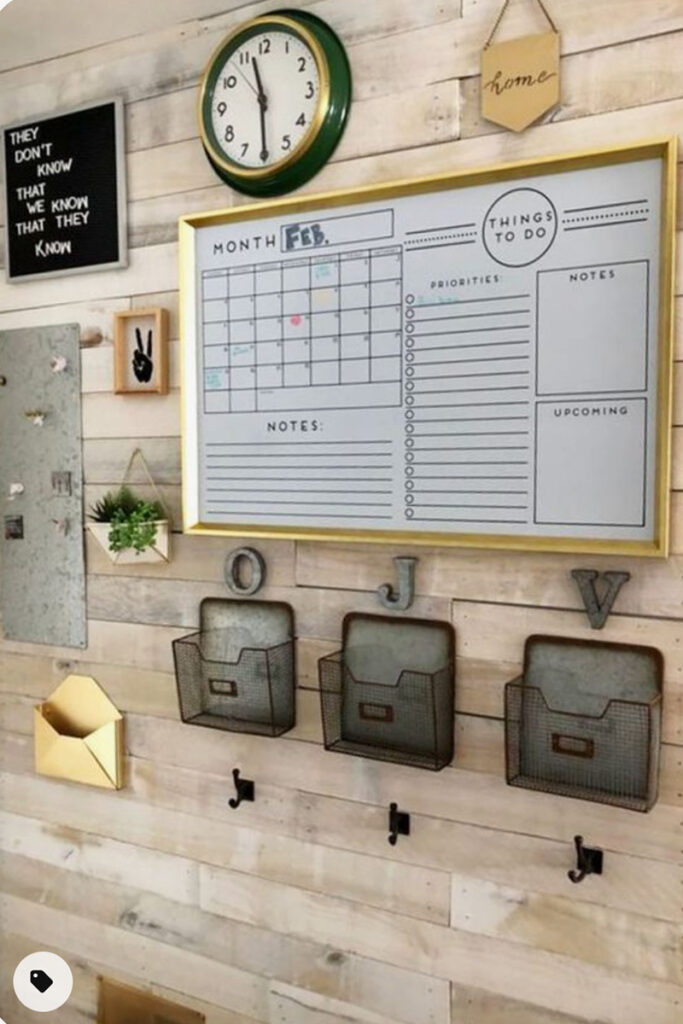 Prioritize Productivity
Productivity is not always about tackling a long to-do list or mastering multitasking. For many, it can be about maximizing the time of day when you are most productive.
You might feel as if you need to tackle certain tasks based on a work schedule or when someone else says it should be done. However, our efficiency and ability to perform tasks ebbs and flows throughout the day. According to research, peak productivity is around 11 a.m.
Examine your day and note when you feel most productive. Schedule the most time-consuming tasks when your energy and attention is at its highest. Take care of emails and meetings in the afternoon when you might need a break or more social interaction.
Windows of Time
Some days might feel like they are non-stop, completing one task while 10 others are waiting to be finished. However, there are times of day when we find ourselves with pockets of time. These much-needed brain breaks are important to help ease stress and anxiety. But instead of scrolling on your phone, you can use this time to your advantage.
Schedule an appointment, read a few pages in your book, or get in a quick workout. Thirty minutes of exercise is great but even 10 minutes can help you feel refreshed and rejuvenated.
A swim spa by Master Spas can make it easier to balance your physical and mental well-being. In the convenience and privacy of your backyard, you can get in a quick swim or water walk. By taking out the commute to the gym and hassles of the locker room, you can spend more time doing what you enjoy and get the break you need.
Work on Big Projects in Small Doses
Large projects can feel overwhelming. Instead of tackling them, it can feel easier to avoid them. But a different approach can help you get more done with less stress.
With time-batching, you focus on a group of similar tasks — like emails — during a certain period without interruptions. This system allows you to minimize distractions and improve workflow.
When it comes to tasks at home, fold a few loads of laundry at one time rather than as they come out of the dryer.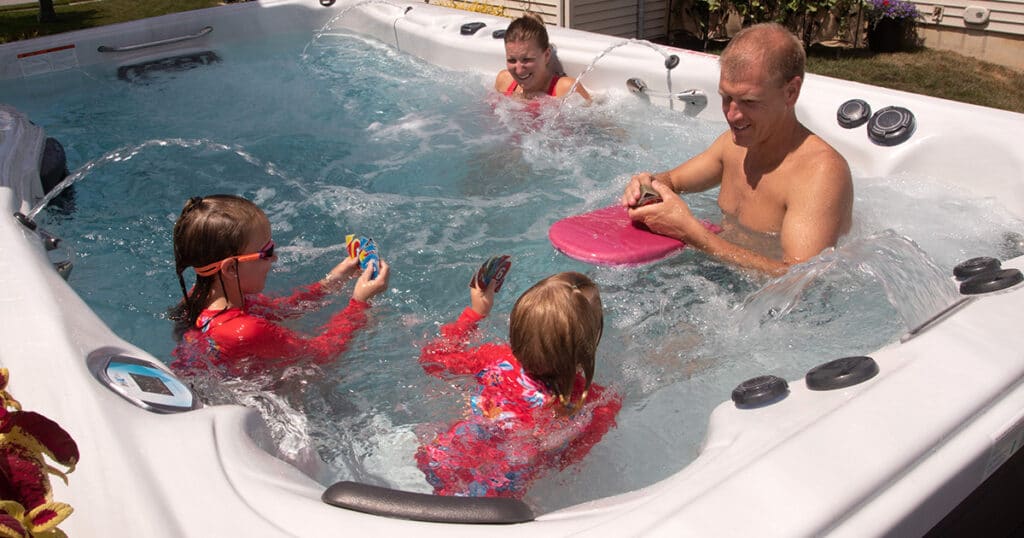 Schedule Mid-Week Distractions
The work week can feel like an eternity instead of just five days. It's important to find a way to unwind and reconnect with your friends and family. Creating an event or tradition that everyone can look forward to can help you feel better.
Consider making Wednesday night a family fun night. Order carry-in, put away the phones, and enjoy time together.
A swim spa by Master Spas is an in-ground pool alternative that offers space to swim, exercise, splash, and relax. Built to be used year-round, a swim spa is perfect for family fun.
Related post: Games for Your Swim Spa
Order Groceries
If it hadn't been popular before, 2020 became the year of online grocery ordering and delivery. It's a safer option for many but ordering groceries can be a way to save time — and money.
Food items can be ordered conveniently from your couch as you watch TV and picked up at a time that fits your schedule. You could use one of the breaks in your day or schedule a Zoom call while you wait for the store to load your purchase.
Just Say 'No'
The happiness of others is important but not when it comes at the expense of your own.
"The difference between successful people and very successful people is that very successful people say no to almost everything," Warren Buffett has been quoted as saying.
Saying no will help you set boundaries, focus on what you do best, and say yes to the things that are important to you.