The most basic outfit can be transformed with the right accessories. A pair of earrings can make a statement or a blazer can elevate a pair of jeans. And while a hot tub is not a fashion statement, your soaking experience can be enhanced with the right backyard accessories.
An outdoor hot tub offers a place to relax, relieve stress, and enjoy a breath of fresh air. A morning soak with a cup of coffee can help you get a good start to the day. Or, relax underneath the stars and enjoy a better night's sleep.
The best hot tub accessories will make your outdoor space more functional and inviting. From spa steps to a towel warmer, these hot tub accessories will help you enjoy your hot tub more and enhance your experience.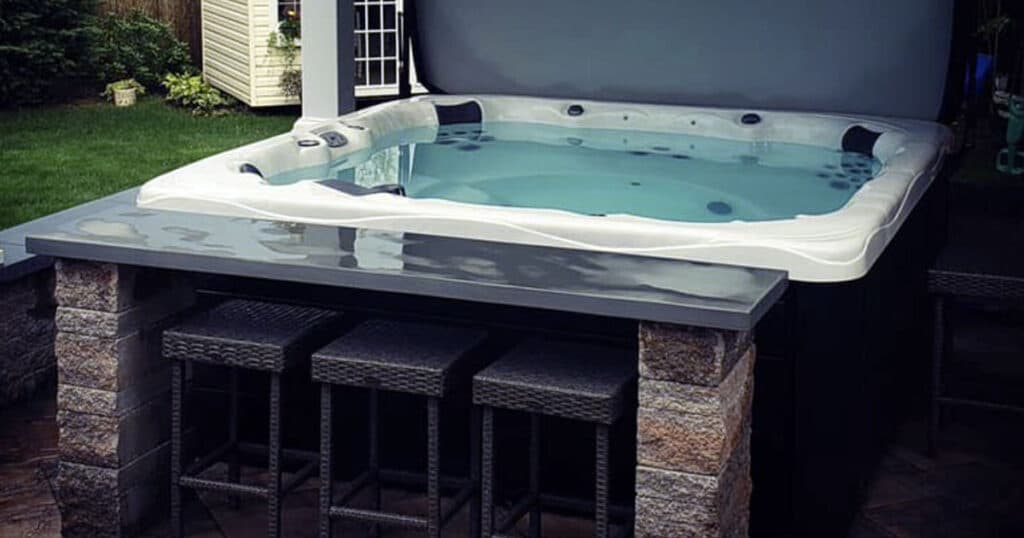 10 Best Hot Tub Accessories
Hot Tub Steps
Spa steps will make it easier and safer to get in your hot tub. When looking for hot tub steps, look for a design that is non-slip, durable, and weather-resistant. Master Spas retailers will have specially designed hot tub steps that will complement the look of your hot tub.
Cover Shelf
A cover shelf might not rank as a stylish hot tub accessory. However, a hot tub cover shelf will make it easier to use your hot tub and extend the life of your hot tub cover. The cover for your Master Spas hot tub rests securely on the shelf without obstructing your view.
Bar Table
Create an inviting entertainment space by including a bar table in your hot tub installation. Specially designed bar tables can be placed flush with your hot tub, allowing guests to enjoy a beverage while cooling off. Or, place your drinks on the table and soak in the contoured therapy seats for a "swim-up bar" experience.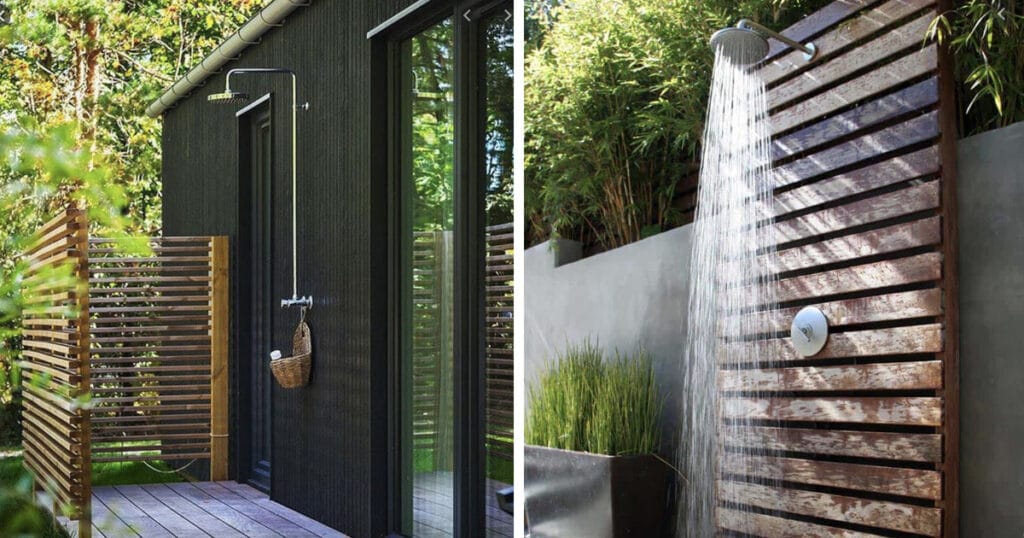 Outdoor Shower
Rinsing off in the shower is vital to keeping your hot tub water clean and trouble-free. But if you are hosting a get-together, you might not want to invite guests to use your master bath. An outdoor shower, whether it's portable or custom, will make it easier for guests to rinse off before hopping in the hot tub.
Hot Tub Rules Sign
Rules might seem boring but it's important that friends and family use your hot tub safely. A sign with a creative design will add to the overall look of your space while emphasizing the do's and don'ts of using a hot tub.
Among the safety measures that Master Spas recommends: no diving, glass drinkware, keep long hair tied up, and to avoid prolonged soaking.
Spa Vacuum
A quality hot tub cover will help keep debris such as leaves and pollen out of your hot tub. But especially as you take in the fall colors on a crisp evening, you might find dirt particles in your hot tub water. A spa vacuum can be a quick way to get rid of large items and give your hot tub filter a break.
Master Spas hot tubs feature the EcoPur Charge water filtration system. The outer core of the filter has fabric pleats that help filter out contaminants from your hot tub water.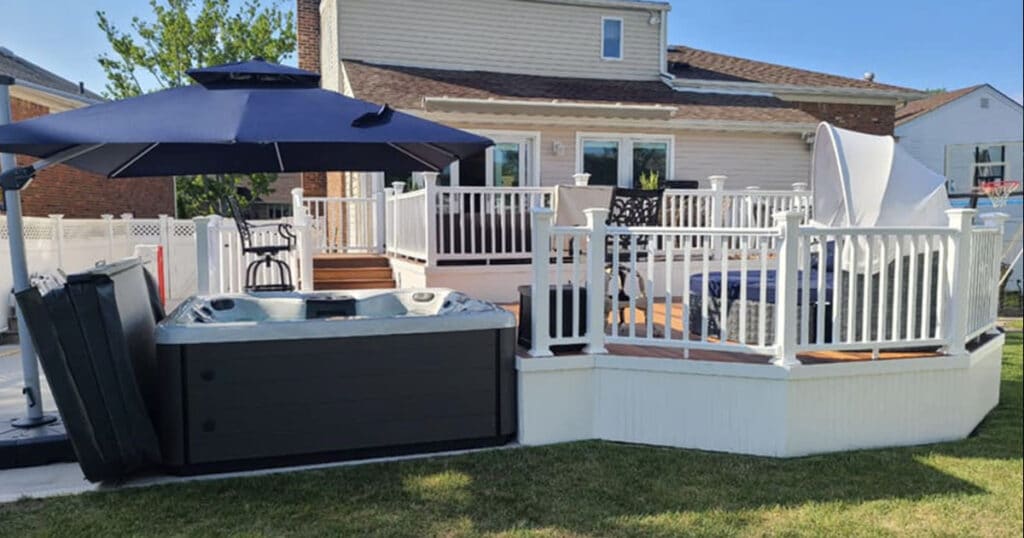 Offset Umbrella
Make using a hot tub in the summer more comfortable with an offset umbrella. The canopy will offer shade so that you can enjoy the benefits of a hot tub without the harsh effects of the sun. As a bonus, the umbrella can also protect the water from leaves and other natural elements. When not in use, you can store it or position it over a patio table.
Towel Warmer
Have you ever been to a day spa where a hot towel is included in the treatment? It's relaxing and comforting. Bring that feeling home by storing plush towels in a warmer. Especially in the winter, you'll appreciate cuddling up in a warm towel as you head back inside.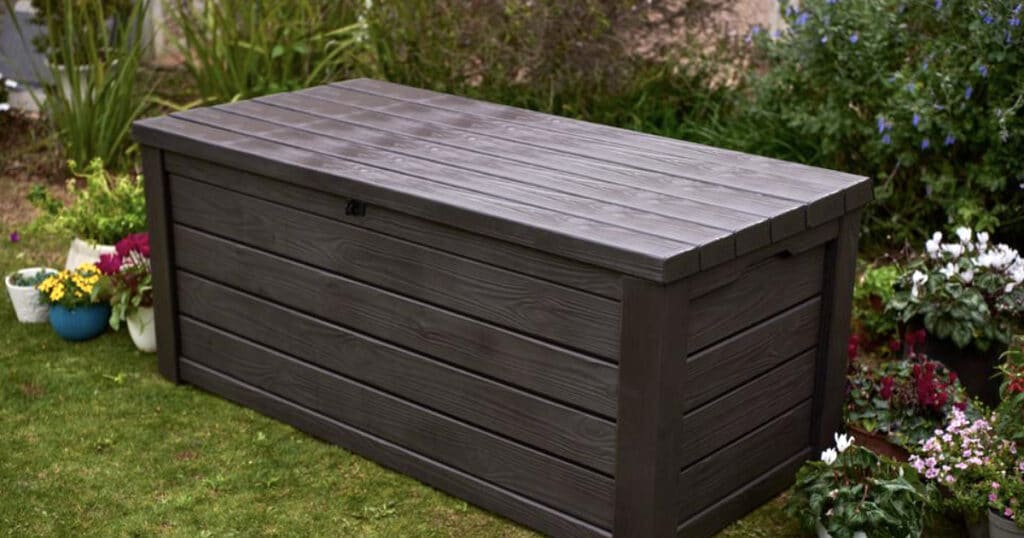 Deck Box
People often invest in a deck box to store pool toys, garden hoses, and more. However, a deck box is also a great place to store hot tub chemicals and other supplies you need for hot tub maintenance.
Related post: Hot Tub Chemical Basics
Waterproof Games
An outdoor hot tub can be fun for the entire family. The younger members can splash around and play games while adults take time to relax. However, it can be a technology-free zone that promotes quality family time. But how do you pass time, especially if everyone has a different idea of how to use a hot tub? Play games in the hot tub! There are waterproof cards and floating game boards that can keep everyone entertained. Or, play road-trip inspired games like "Fact or Fiction."