You've been envisioning having your own hot tub for quite some time now. Those cozy mornings sipping coffee in the spa and those soothing nights with the massage jets on you before going to sleep – it's all becoming a reality. With the exciting decision to purchase a hot tub, the focus has shifted from imagining the perks of hot tub therapy.
As you embark on your hot tub ownership journey, you might have questions scrolling in your mind about how to best prepare for this new addition. Where's the optimal spot to place it? Is concrete a must, or could you opt for pavers as the foundation? And what about maintaining the water quality?
But remember, owning a hot tub is meant to be a relaxing experience. The transition to owning a spa shouldn't be stressful. Instead, it's about unwinding and embracing the process.
By taking some key steps while you wait for delivery, you'll be able to get off to the best start as a new hot tub owner.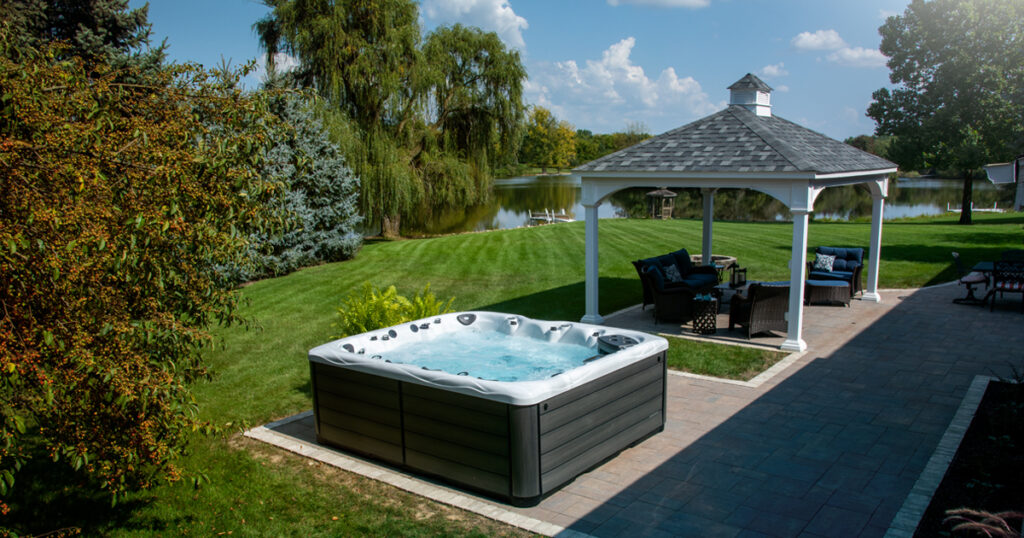 While you wait for your new hot tub
Owning a hot tub offers numerous benefits, from relaxation to improved well-being. A hot tub can serve as a personal oasis, allowing you to escape from the demands of daily life and unwind in your own space. It can create an inviting focal point in your outdoor area, encouraging you to use your space year-round.
But what do you do after you buy a hot tub and await delivery?
New hot tub owners need to select a location, prepare the site, and familiarize themselves with the maintenance and care.
Choosing the best location
One of the first things to consider is where to install your hot tub. If you have a spot in mind, be sure that the garden hose is nearby and enough space around the spa in the event that it needs to be serviced.
A key consideration is the proximity to the house. The closer your hot tub is to the house, the more likely you are to incorporate it into your weekly wellness routine. In addition, the distance from the house to the hot tub can play a role in the wiring of the spa.
For those who are considering a recessed installation or putting the hot tub on a deck, it's important to reach out to a certified contractor as soon as possible. You want to be sure that the project is not just feasible but can be completed in your timeframe.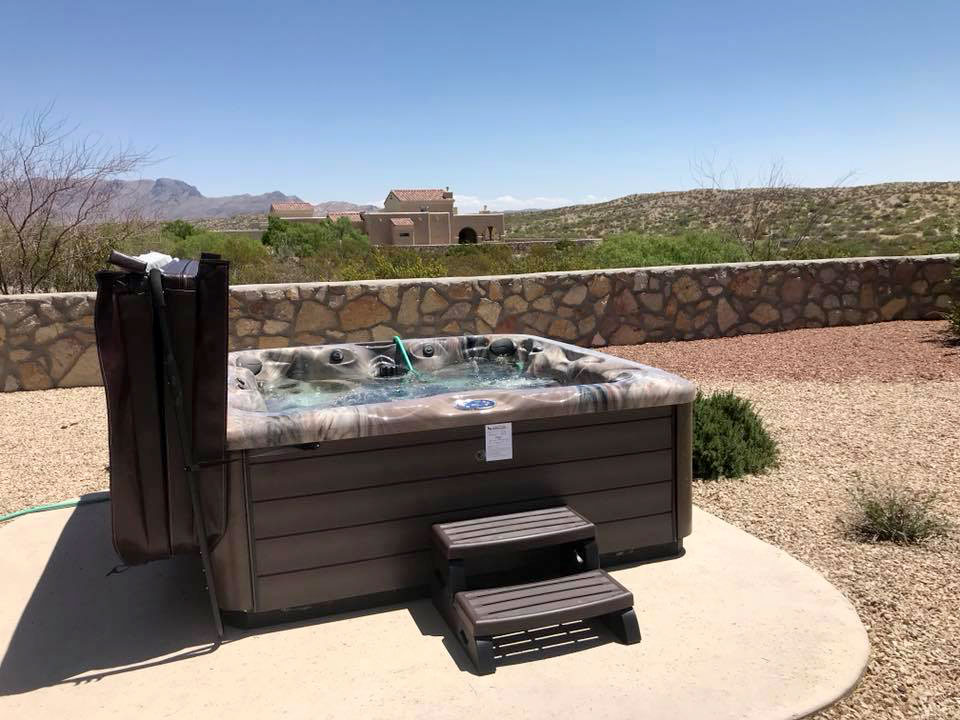 Strong foundation
From stamped concrete to decking, the right base is key to enjoying your new hot tub for years to come. A strong foundation helps support the hot tub, prevent damage, and makes it easier to use.
Master Spas recommends placing your new spa on a flat, level service that can support the weight. When filled with water, many hot tubs can weigh 3,000 to 4,000 pounds. Ideally, you would put your new spa on a reinforced concrete pad.
If you do not have an existing patio, be sure to schedule time with a contractor. He can evaluate your space or begin your project to make sure your backyard is ready for a hot tub.
Get plugged in
Most hot tubs require a dedicated electrical circuit to meet their power needs. What's the power requirement for a hot tub? Unless it's a plug-and-play model, you will need a 240V/50-amp GFCI connection.
Hiring a licensed electrician is crucial to ensure that the electrical work is done correctly, following all safety regulations. They will guide you through the process of installing the proper wiring. Be sure to choose an electrician who is familiar with the hookup for a hot tub.
The electrical requirements for Master Spas hot tubs are available online, and they will prove incredibly useful for your electrician.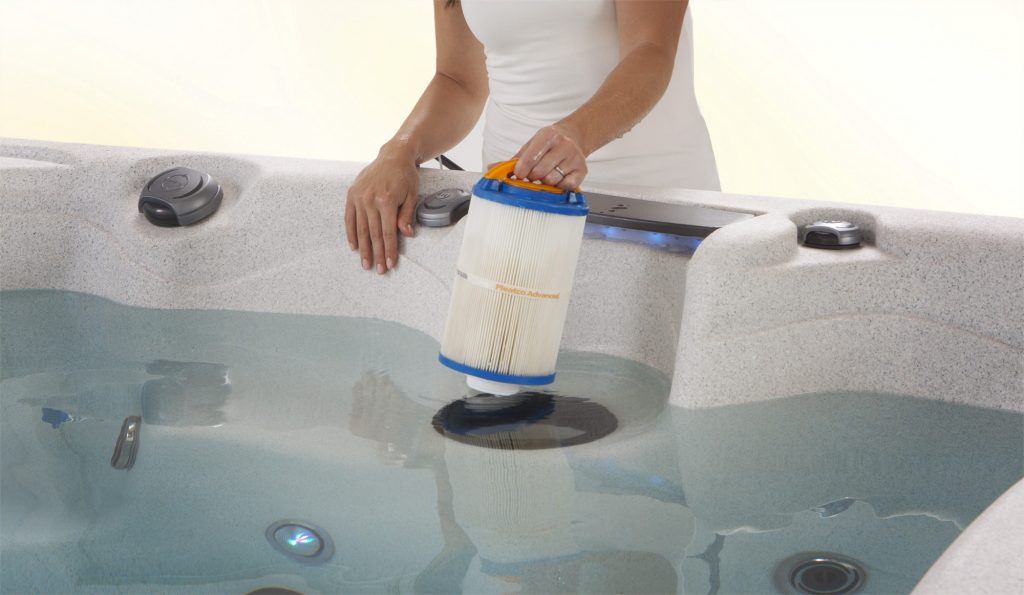 Maintenance and water care
Water care is an essential part of hot tub ownership. But if you just bought a hot tub, you might have some questions about how hard it is to maintain. With a water care maintenance routine, though, the amount of time caring for your hot tub will be a fraction of the time spent in the water.
Master Spas hot tubs feature a mineral filtration system — EcoPur Charge. Utilizing natural elements like copper and zinc, the system helps keep your water clean with fewer chemicals. But you do need chemicals, and the water care system works best with chlorine.
New hot tub owners should expect to test the water a few times each week, balancing the chemicals as needed. Many owners add a small amount of chlorine after each use. Once a week, Master Spas recommends adding non-chlorine shock or oxidizer.
Your hot tub will come with a starter kit and your first set of filters. However, you may also want to stock up on some of the essentials such as dichlor granules, non-chlorine oxidizer (aka shock), filter cleaner, and a back-up set of filters.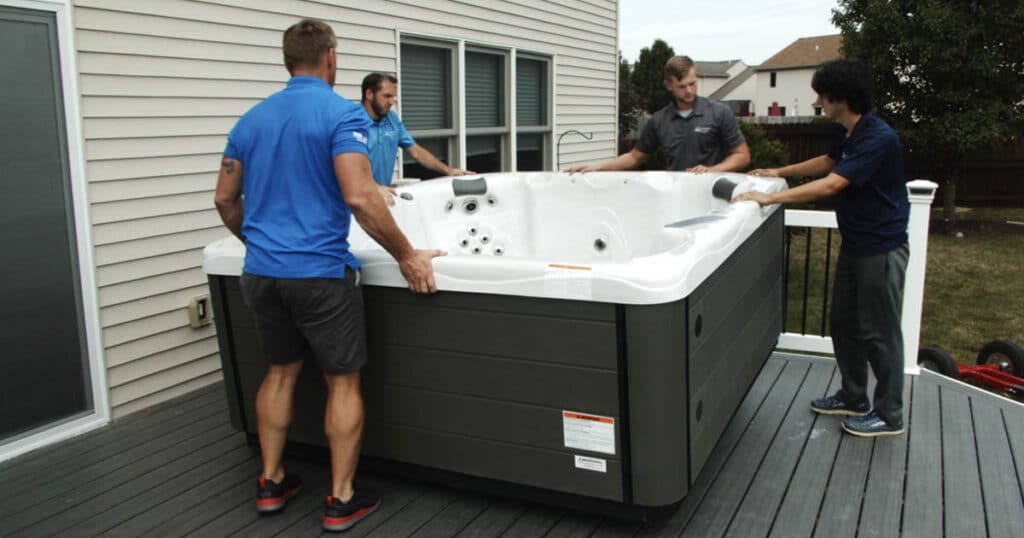 Get to know the manual
As a responsible hot tub owner, it's crucial to prioritize safety. Make sure to read the owner's manual thoroughly to understand safety guidelines and precautions specific to your hot tub model.
You can also familiarize yourself with the troubleshooting section, which has solutions to common issues. In addition, Master Spas has a YouTube channel with a library of how-to videos and helpful hints for hot tub owners. You can learn how to fill your hot tub or balance the chemicals for the first time.
Must-haves for hot tub owner
A new hot tub can help you create a backyard oasis. And it's important to make the experience fun. So while you are learning about how your hot tub works and maintaining the water, it's also a great time to make sure that you have hot tub owner must-haves. Consider purchasing essentials like towels, robes, and water testing kits so you can be fully prepared once your hot tub is up and running.
Prepare for delivery
Before your hot tub arrives, walk the delivery path and ensure there are no obstacles in the way. Remove any lawn furniture, barbeques, planters, or other objects that may hinder a smooth entry. By clearing the pathway, you ensure that the professionals handling the delivery can easily bring your hot tub to its designated location.
Ensure that your yard is clean and free from any toys, yard equipment, pet waste, and other items. Not only will a clean and prepared yard facilitate the delivery process but also make your overall hot tub experience more enjoyable.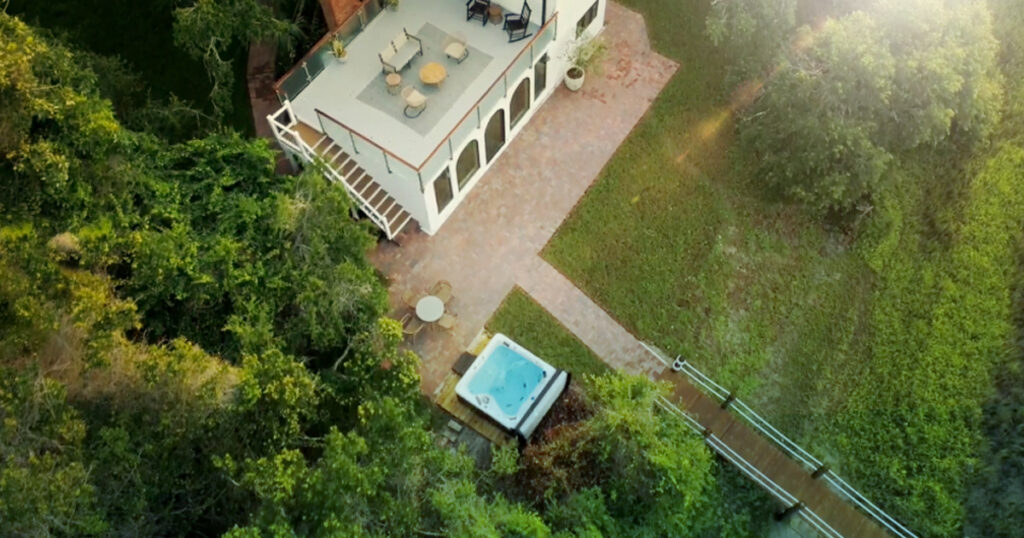 How to buy a hot tub
Look forward to spending more time in your own backyard oasis. A Master Spas hot tub can be enjoyed safely by the entire family. You can click here to learn more about the benefits of hydrotherapy. Or, contact your local Master Spas retailer to learn more about spa ownership. Wondering how much a Master Spas hot tub costs? You can request a quote here.