Do you want to be in shape? If you thought "yes," you are not alone. Nearly 75 percent of Americans said it was important to them, according to a survey. While working out can look different for everyone, only 31 percent reported that exercise was a regular habit.
What's getting in the way?
A lack of time, motivation, energy that can keep us from making a workout. In addition, exercise can be perceived as uncomfortable.
"Theories of human behavior have long shown that immediate experience often outweighs future rewards," Dr. Sherry Pagoto shares in Psychology Today. "What this means is that it is hard to do something uncomfortable even if it earns us something good later."
But exercise does not have to be a negative experience. In fact, it can even feel good and you can have fun doing it.
A swim spa by Master Spas makes it easier to overcome the barriers to exercise. The buoyancy of water takes the pressure off the joints and the water can be set to your perfect temperature. Plus, just steps from your backdoor, it's convenient — even for a short swim or aqua aerobics session.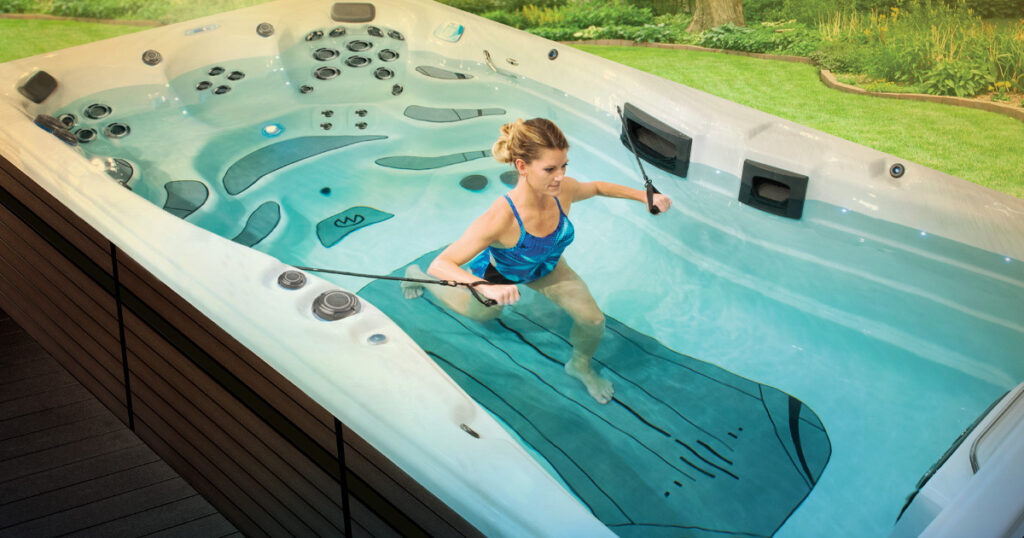 Exercise Motivation
We know that it's important to exercise. The benefits of working out include improving energy and sleep while helping to reduce anxiety and stress.
But to make exercise a part of your life, you need to take the right path and set smart goals.
Research shows that when we exercise to change our bodies, with the focus on whether we look "good" or "bad," exercise becomes more difficult. The focus on body image can make your goals seem overwhelming and reduce your motivation to exercise.
Instead, It's important to focus on how exercise makes you feel. Do you feel energized? Do you feel proud of yourself? Do you feel calmer?
Related post: Make YOU the Goal This Year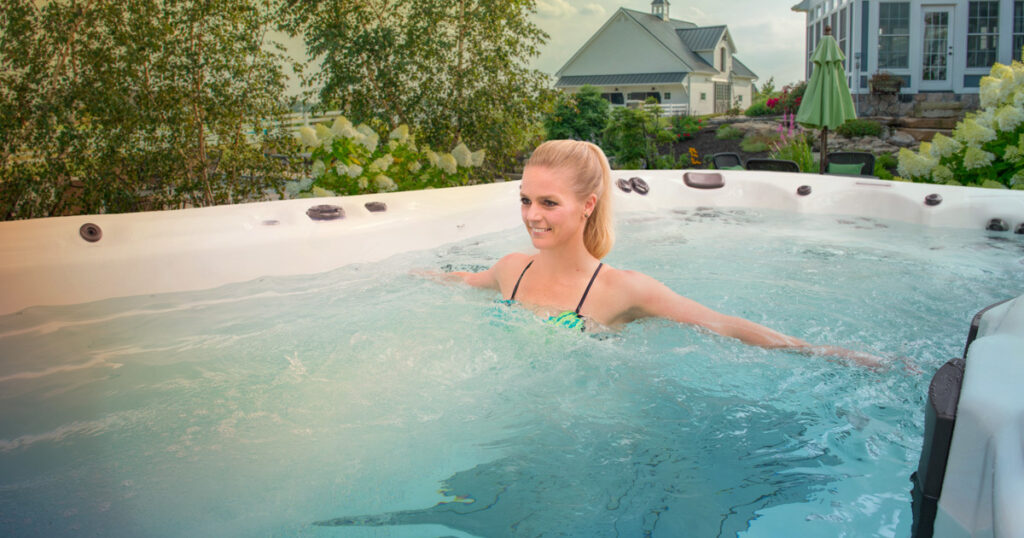 Barriers to Exercise
The American Heart Association and American College of Sports Medicine recommend that people exercise for at least 30 minutes five times a week.
It can be challenging to start an exercise program and to stick with it. Even when we want to exercise, we can have difficulty moving. Barriers to exercise include lack of time, lack of motivation, injury, fear, family obligation, and access to fitness facilities.
But it's important to break down the barriers so you can improve your fitness and overall well-being.
Barrier: Time
How a Swim Spa Helps: With a swim spa, there is no commute to the gym — just walk out to the backyard. You can save the drive time and spend more time exercising or respond to a few more emails.
You can also split up your exercise sessions into smaller blocks, maybe 15 minutes in the morning and 15 minutes in the evening. These bursts of exercise can help you feel more accomplished and make more room in your schedule so you can overcome one of the barriers to exercise.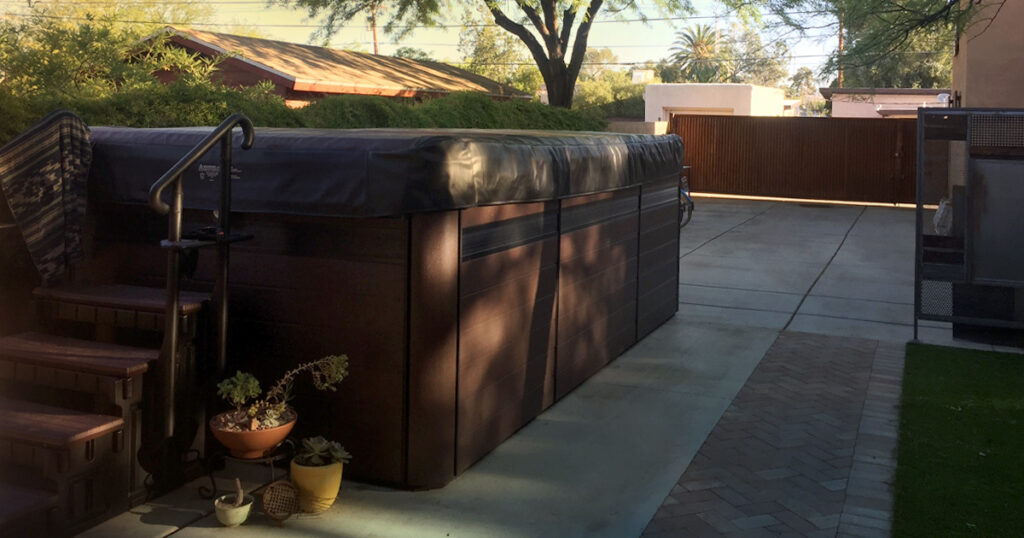 Barrier: Motivation
How a Swim Spa Helps: It can be challenging to walk into the gym when you just aren't feeling it. Or, if you feel intimidated because you are just starting. A swim spa makes exercise less intimidating. It's just you, your new playlist, and the swim spa. You can exercise for 15 minutes and then relax in the therapy seating with the jets going.
Barrier: Injury
How a Swim Spa Helps: When coming back from an injury or rehabbing from surgery, it's important to take exercise slow. You want to move forward with your recovery and keep pain to a minimum. Exercising in warm water is therapeutic and effective. The natural buoyancy reduces the impact on joints while allowing you more mobility. And the water temperature can increase circulation, bringing much needed blood flow to the injury site.
Master Spas swim spas come with an H2Xercise kit, which includes rowing bars and resistance tubing. You can use this equipment, or grab a pair of aquatic dumbbells, to build strength and come back even stronger.
Bonus: A swim spa allows you to work out solo so that you can focus on the exercises that will help you recover faster.
Barrier: Lack of Energy
How a Swim Spa Helps: When it comes to exercise, it's a Catch 22. Exercising can boost your energy but you need energy to get moving. If lack of energy is an obstacle, try planning ahead. Identify when you feel most energetic and make the most of that time. You can use the swim spa to complete a HIIT workout or swim at a strong pace.
Related post: Interval Training in a Swim Spa
Barrier: Family Obligations
How a Swim Spa Helps: It can be difficult to balance family life with work and your desire to exercise. Heading to the gym for an hour (or more) can leave you feeling guilty even when you know you shouldn't. But with a swim spa, you can incorporate family members into your routine. The kids can play in the yard and watch you swim. Your spouse can sit in the therapy seats as you aqua jog. Or, you can take turns with a family member — one of you exercising for a set time period while the other rests.
Barrier: Access to a Gym
How a Swim Spa Helps: Whether you live in a rural area or work a non-traditional schedule, you might not have convenient access to a fitness facility. A swim spa makes it easier to get in a workout based on your schedule. The obstacle-free swim area offers space for aerobic exercise, like swimming and water running. You can also take advantage of water's natural resistance to improve your strength.
Related post: Benefits of Water Running