The sounds of water splashing and children squealing in delight are part of the soundtrack of summer. From the first cannonball at the community pool to a jump off the pier at the lake, some of summer's best memories are around the water.
But the fun comes with a responsibility. As the warmer months make their arrival, it's important for adults and children alike to be familiar with water safety. According to the CDC, drowning is a leading cause of death in children ages 1-4.
Learning to swim can help boost kids' awareness in and around the water. There are a lot of options for swim lessons, and it can feel overwhelming to try to find the best fit.
Many children thrive in group lessons, enjoying the time with friends. But for other children, private swim lessons might be a better option. Children who can benefit are those who learn better one-on-one, children with special needs, and kids who have a fear of the water. Individual lessons can also take promising swimmers to the next level.
But you don't have to book a private slot at the pool. With a Master Spas swim spa, children (and adults) can learn to swim in the comfort and privacy of their backyard. Kids can benefit from taking lessons in a space that feels familiar and free of intimidation.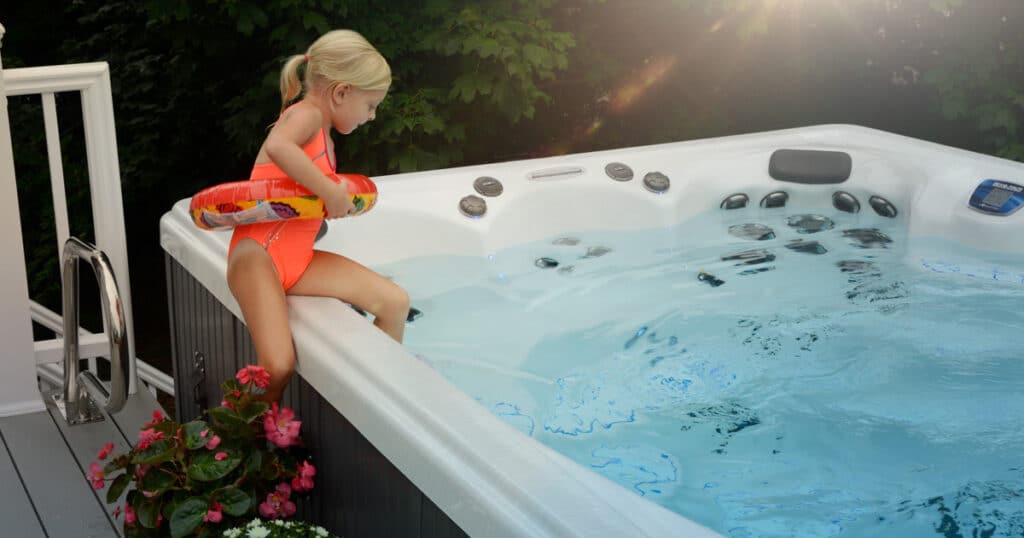 5 benefits of private swim lessons
Swim lessons are not just about learning the four strokes or making a swim team. This supervised time helps them become comfortable yet aware in the water — whether they are at the pool, family lake house, or hanging out in the swim spa.
According to the Michael Phelps Foundation, "swimmers need to understand and 'feel' buoyancy and balance to make them safer in the water. This approach helps children to react to new situations that may occur in the water."
But when it comes to teaching children to swim, you might be asking, "Are private swim lessons worth it?"
Absolutely! These one-on-one sessions can focus on your child's needs while emphasizing water safety. There's no need to keep up with the class or spend more time waiting on the wall than with a kickboard.
Convenience
Life can feel busy enough and then you are tasked with not only trying to find the best swim lessons but the best time slot for your family. Morning summer classes might conflict with camps or your work schedule. Evening lessons can be a sprint, rushing from work to home to the pool.
One of the benefits of private swimming lessons is that you can schedule the sessions based on your calendar. For swim spa owners, you can book an instructor for when you will be home. However, you will still be able to manage other responsibilities as the kids work in the water.
Time Saving
Swim lessons might be an hour but they will take up more of your day. From the drive to the pool to the post-swim chats, you might find yourself spending two or more hours on one class. With at-home lessons, you can skip the drive. Skip the walk through the public locker rooms.
And when you book an instructor at your home, you don't have to book individual slots for each child. Siblings can work together or separately as you relax.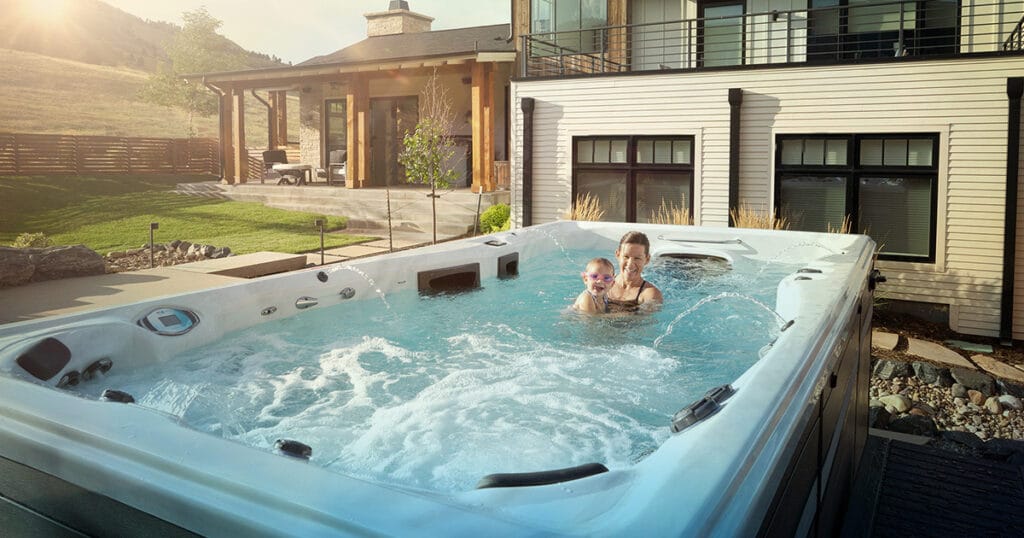 Water safety
According to CDC statistics, there are about 3,500 drowning deaths per year. About one in five who die from drowning are 14 and younger. In addition, for every child who dies from drowning, another five go to the emergency room. Research has shown, though, that teaching kids to swim can reduce the risk of drowning. 
A private swim instructor can make things like water safety fun. They will learn what to do in the water, as well as how to play around the water. It's important that they learn the basics without making the children scared.
Improved confidence
Many kids love the water. But for others, it's scary. It can be uncomfortable to put your face in the water or go in the "deep." Kids who have a fear of the water can benefit greatly from private swim lessons. The instructor can take it slow, simply sitting in the therapy seats of the swim spa before moving around the swim area. As they take each small step, your child will feel more self-assured and build confidence in the water.
Faster progress
With group swim lessons, children not only have fun with their friends but learn from them. A certain skill might make more sense when a friend does it versus the instructor explaining it. However, kids might not reach their potential when in a group setting. If you feel like your child's progress is stalling, private swim lessons offer additional benefits. They are likely to show faster improvement and better mastery, as they don't have to wait on the class for others to complete a skill or drill.
Swim spa benefits for kids
A swim spa is part lap swimming pool, part exercise pool, part hot tub. They offer an opportunity to swim and exercise at home, as well as a chance to unwind and relieve stress.
Master Spas swim spas come in a variety of sizes, from 11 feet long to 19 feet in length. But while the size varies, they offer the perfect amount of space for the family to play and relax. Children can splash in the swim area while the parents relax in the hot tub seats. The kids can also enjoy playing water games or learn to swim.
But are swim spas safe for kids? Absolutely. With proper supervision, children can enjoy the benefits of an at-home pool year-round.
Master Spas swim spas feature lockable covers that meet the most stringent of safety guidelines. 
How to buy a swim spa
Do you want to be able to swim, exercise, and relax at home? Having a Master Spas swim spa allows you to swim on your schedule while adding a fun factor to your backyard. You can click here to find out more about the benefits of hydrotherapy and relaxing in a hot tub. Or, contact your local Master Spas retailer to learn more about swim spa ownership. Wondering how much a swim spa costs? You can request a quote here.