A dream come true: '100 Day Dream Home' features Master Spas
Life threw Mike and Maria a curveball when Mike's parents both became ill, and he had to return to his childhood home in Plant City, Florida. Mike didn't anticipate his mother passing away in a matter of days and his father soon requiring help doing even the most basic of things.
And they certainly didn'tsee themselves moving their family into Mike's childhood home so the family could care for his father.
But the family is ready to have a space of their own and build their forever home.
Working with Mika and Brian and the team at HGTV's "100 Day Dream Home," the family decided to build a home on the same property as the childhood home.
On their wish list was a split floor plan, a large kitchen for cooking and entertaining, and an outdoor space that the entire family could enjoy. "And then maybe a hot tub off our bedroom," Maria says.
HGTV worked with Master Spas to surprise the couple with a Twilight Series spa in graphite.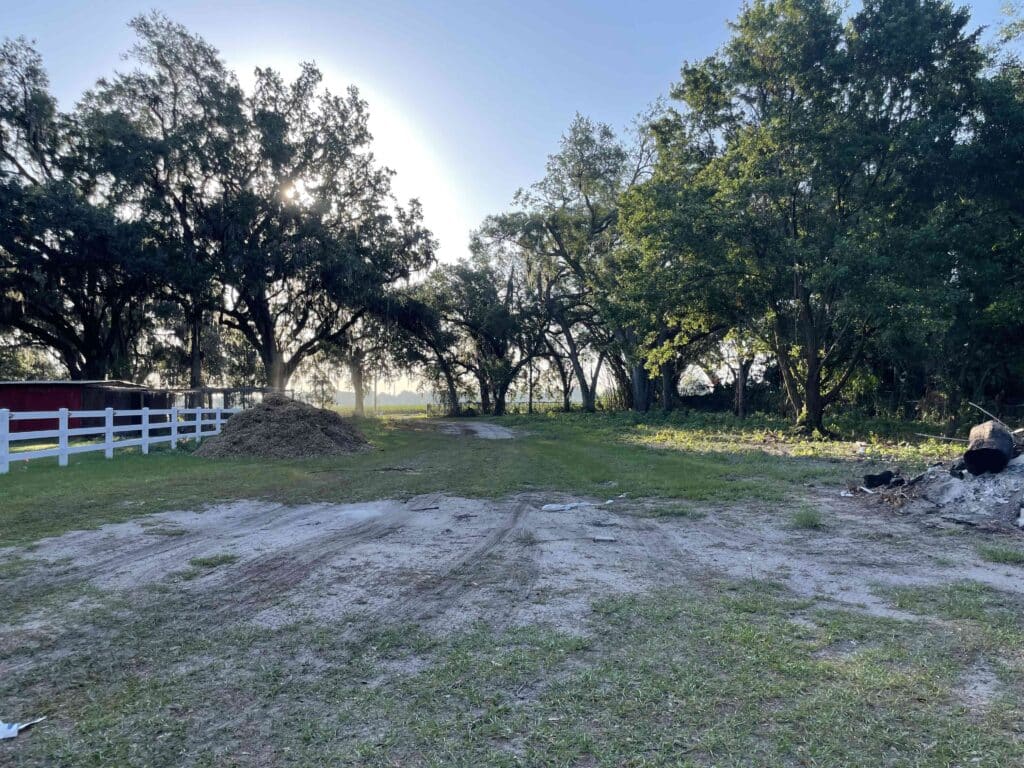 Plotting a future
Home is where the heart is, and for Mike and Maria, it's also where family thrives. The couple had moved in with Mike's father so that they could care for him following some health struggles.
But once his father had regained some of his independence, the family wanted to move out of Mike's childhood home and put down their own roots. They didn't need to go far, though.
Mike's dad offered a plot on his five-acre property so that Mike and Maria could build a home.
"There is comfort that I can look out the window" and see you there, Mike's dad said. "I think it worked out beautifully."
The couple and their home-building process was the focus of episode 10 ("Right in Our Own Backyard") of season 4 of HGTV's "100 Day Dream Home."
"This is our last home, we're never going to go back and get another house," Maria says. "This is family land and this is a family home."
One of the standout features of Mike and Maria's dream home is its family-centric design. The house was designed to make everyone feel at home. A spacious kitchen with large island is ideal for cooking family dinners and hosting holidays. The split floor plan allowed the couple's daughters to have their own bedrooms while sharing a bath. The master bedroom featured a unique space for prayer and meditation, giving Mike a place to find peace and quiet.
As the home renovation project progressed, the homeowner couldn't help but be in awe of the changes happening around them. New walls, paint, and fixtures were just the beginning. Little did they know that a surprise awaited them in the backyard — a Master Spas hot tub.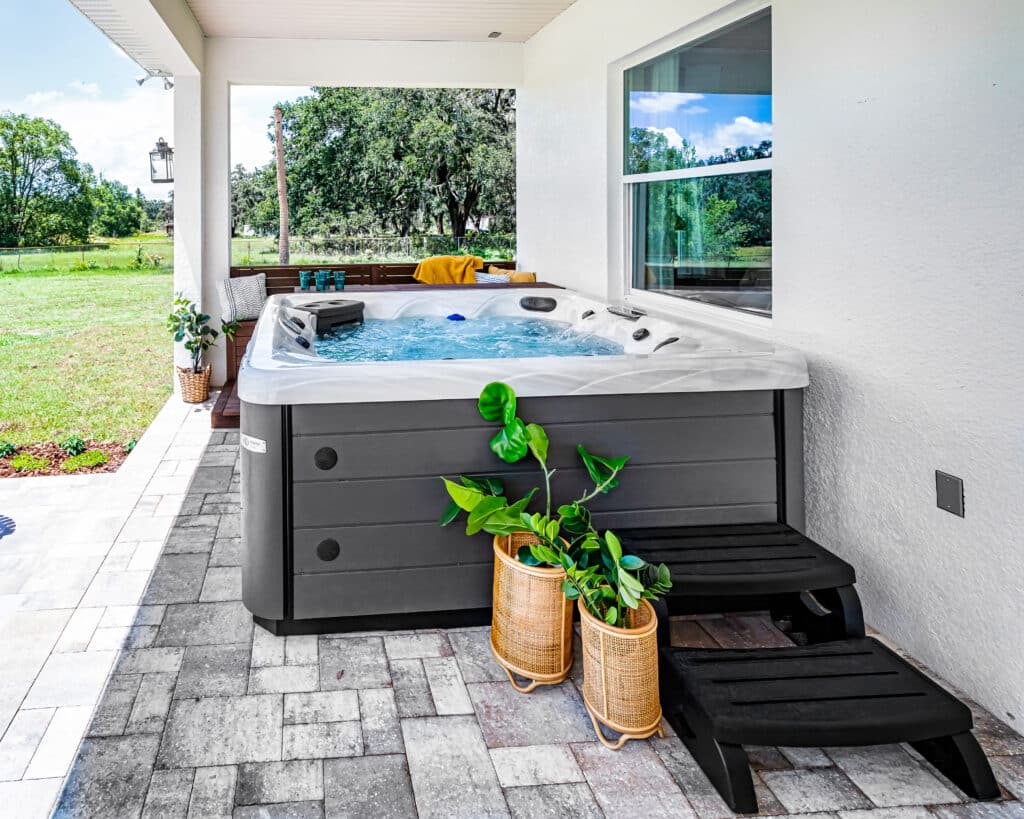 Creating an outdoor oasis
For Mike and Maria, the desire to host family and friends wasn't limited to the indoors. They envisioned an outdoor space that would seamlessly blend with the interior. They wanted an expansive lanai, with comfortable seating and a fire pit.
"We have such a big family," Maria says in the episode. "I think that the outdoor space to be able to entertain would keep my house clean."
The plan originally included a modest covered lanai but Maria and Mike wanted something bigger. The HGTV hosts Minka and Brian worked with the homeowners to scale back their vision but "not scale back their dreams."
Each episode of "100 Day Dream Home" features a special project and for Mike and Maria, the hosts chose to focus on the backyard.
They decided to add an outdoor dining area and seating, including a sectional and comfy cushions that could easily be moved around. The centerpiece of the project was a Master Spas hot tub.
"I think it will be a really cool slash hot special project," Brian says.
The hot tub was installed right outside Mike and Maria's bedroom window. To enhance the installation, Brian and Minka added a custom seating and bar top next to the hot tub.
"Our hot tub" Maria exclaimed as they walked outside to see the lanai of their dream home.
"I love it," Mike says. "I absolutely love it."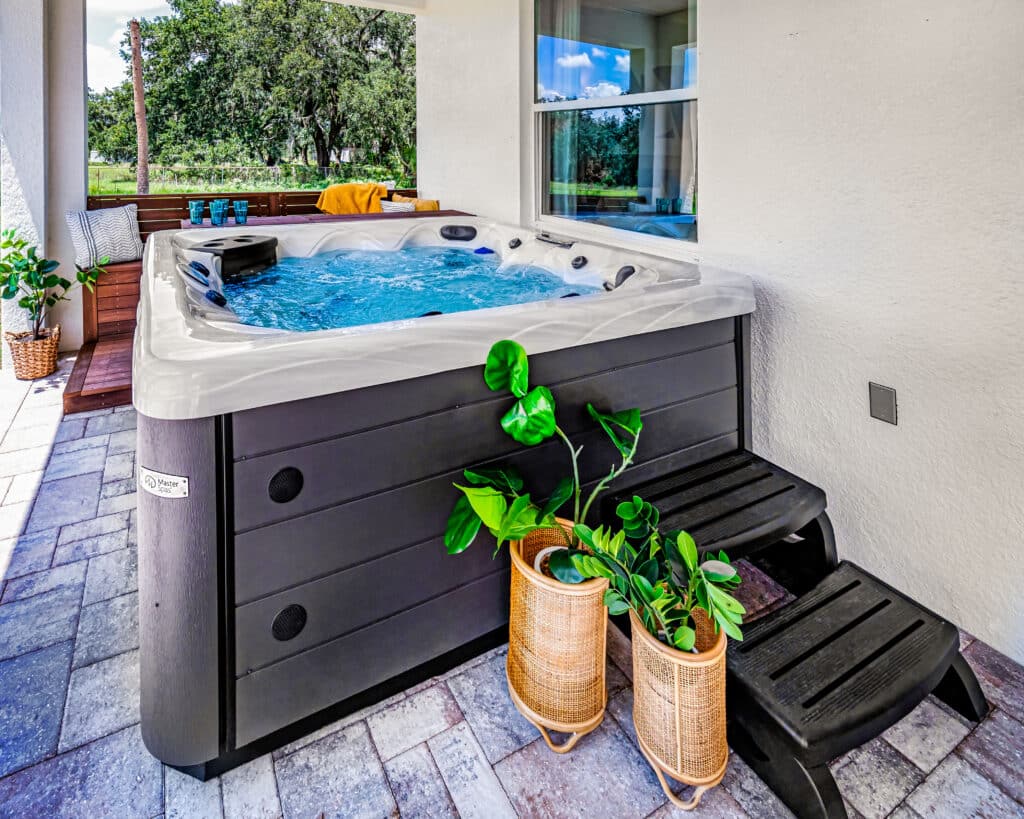 Benefits of a Master Spas hot tub
Owning a hot tub was not just about creating the ultimate backyard but having a space to relax and unwind. Mike and Maria may lead busy lives, but they can now take time for themselves while soaking in the hot tub's soothing waters. It's also a place where the parents of five can connect with their children who still live at home.
Soaking in a hot tub offers numerous health benefits, too. The warm water and soothing jets can relieve stress, ease muscle tension, and improve sleep quality. Spending regular time in a hot tub promotes relaxation, which is essential for stress management. Additionally, it can serve as a reminder to make time for self-care, exercise, and quality family time – all crucial components of a healthy and balanced lifestyle.
Twilight Series hot tubs feature premium hydrotherapy jets in a variety of arrangements to target high tension areas. The exclusive StressRelief Neck and Shoulder features specially designed jets that are trained downward — putting your neck and shoulders under the jets for the ultimate tension-relieving massage. For a couple as busy as Mike and Maria, this provides a much-needed escape from the hustle and bustle of their daily lives.
But, as a couple who loves to entertain, their Master Spas hot tub serves a dual purpose. It's a space where they can enjoy quality time with family and friends, creating unforgettable moments. Whether it's a quiet evening for two or a lively gathering with loved ones, the hot tub becomes the centerpiece of relaxation and connection.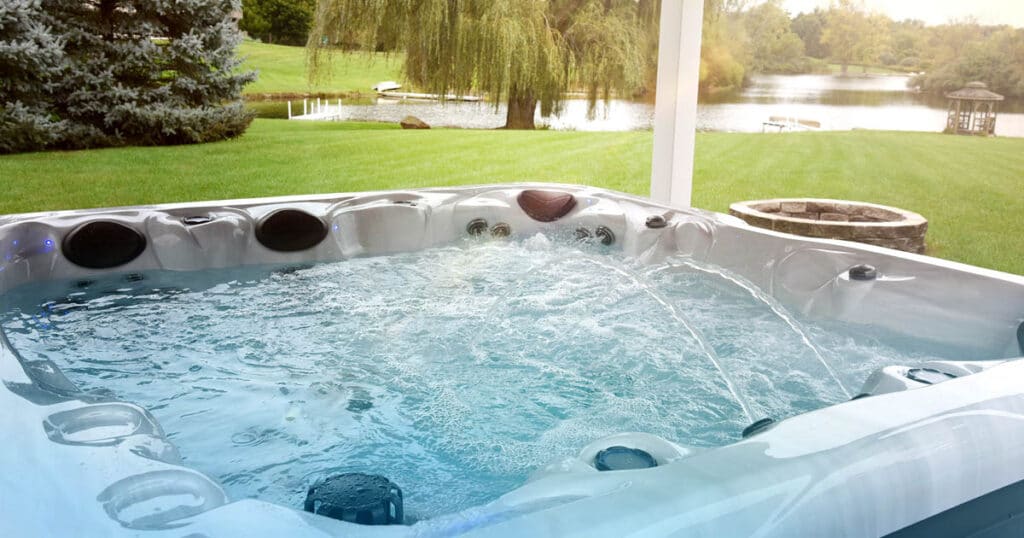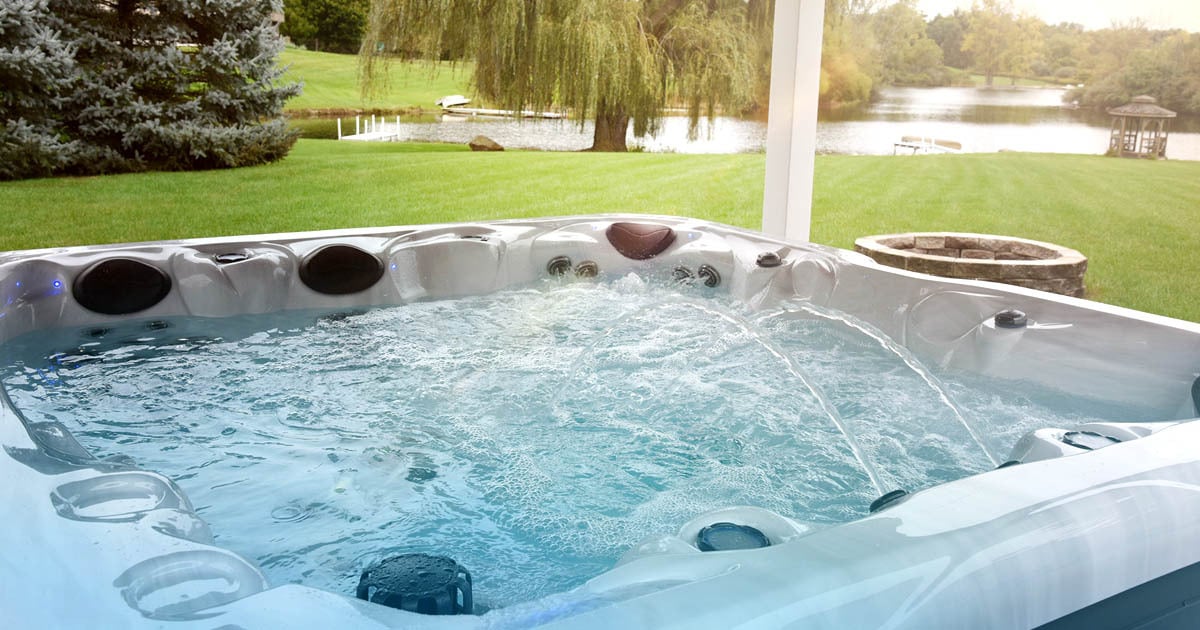 How to buy a hot tub
Look forward to spending more time in your own backyard oasis. A Master Spas hot tub can be enjoyed safely by the entire family. You can click here to learn more about the benefits of hydrotherapy. Or, contact your local Master Spas retailer to learn more about spa ownership. Wondering how much a Master Spas hot tub costs? You can request a quote here.