Grab your checkered flag and get your engines revved. Master Spas will be participating as an exhibitor at Challenge Daytona, a one-of-a-kind triathlon that takes place at the iconic Speedway.
The Master Spas team will be headed to the sun and sand of Daytona Beach to support professional triathletes Ben Hoffman, Tim O'Donnell and Meredith Kessler as they take on the PTO 2020 Championship.
Events will take place December 4, 2020, through December 6, 2020. The pro race, which will be on Sunday, will include a 1.2-mile swim swim, 50-mile bike and a 11.2-mile run.
Challenge Daytona will be one of the few opportunities to participate in an in-person race in 2020, whether they are professional or an age-group athlete. It's a unique experience to swim, bike, and run in the Speedway, which is typically reserved for NASCAR.
The race is sure to be as exciting as it is grueling, and Master Spas is excited to be a part of the action.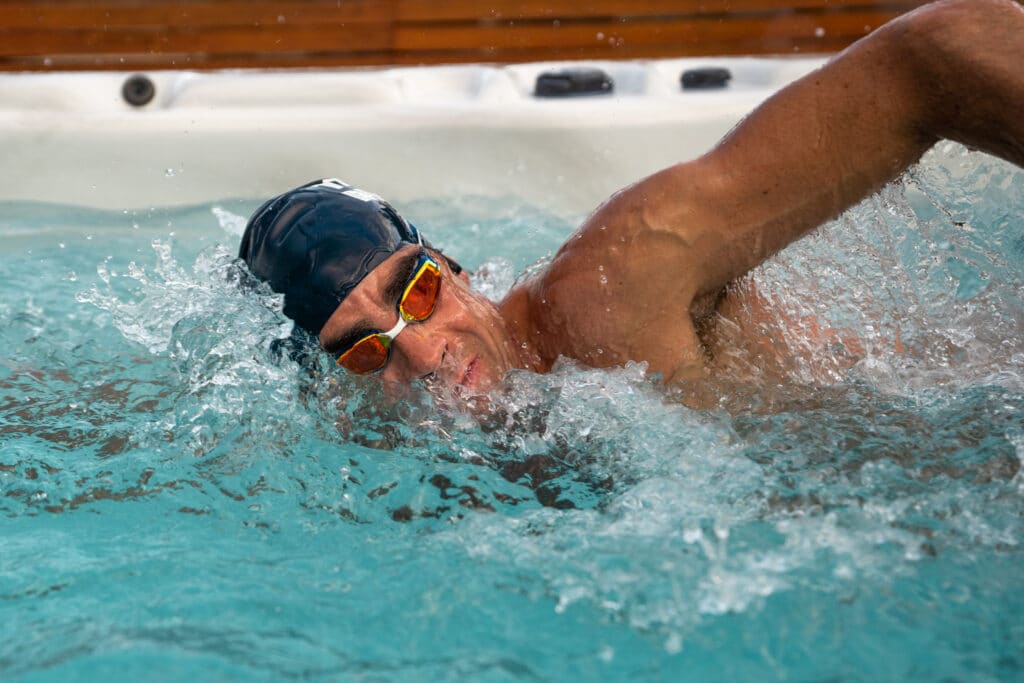 When in Daytona Beach …
Master Spas will be an exhibitor at the expo for Challenge Daytona. There, visitors can see the H2X Fitness Swim Spa Challenger swim spa and a Twilight Series hot tub.
The H2X Challenger swim spa was designed with the triathlete in mind. The airless jet system provides an endless water current that simulates open-water conditions. Training in a swim spa can help athletes improve endurance and confidence with the convenience of swimming at home.
Professional triathletes Meredith Kessler, Tim O'Donnell and Ben Hoffman have been able to train throughout 2020 with the Challenger 15D. Public pools were closed but they could continue to swim while also being able to recover and relax.
Visitors to the Challenge Daytona expo can visit the Master Spas booth. Hours for the expo are noon to 9 p.m. Friday, December 4; 8 am to 4 pm Saturday, December 5; and 8 am to 4 pm Sunday, December 6.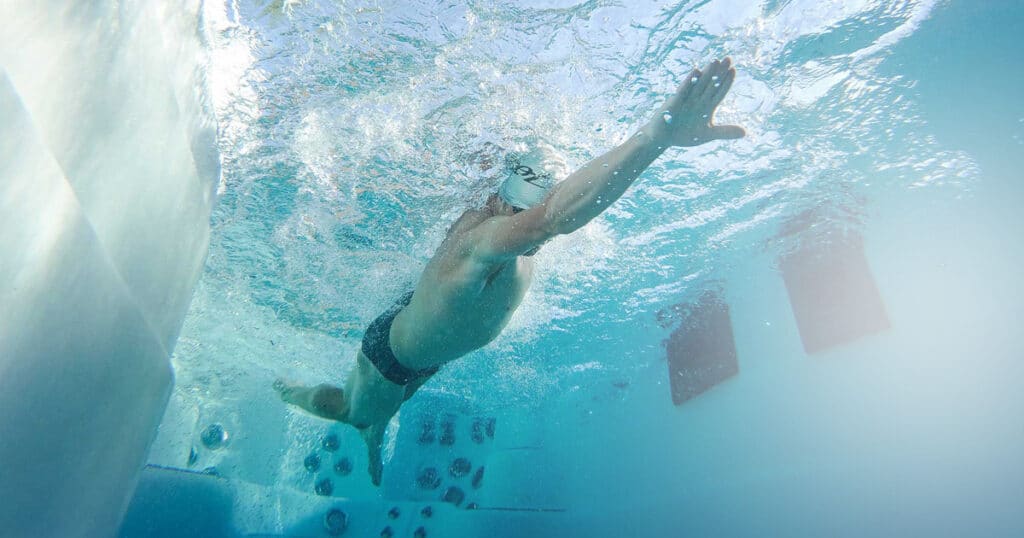 Challenge your limits
Master Spas manufactures two unique brands of swim spas. Swim spas provide athletes of all levels a backyard pool alternative so they can train all year round. A swim spa by Master Spas can be a reliable training partner for triathletes. With a generous swim area and variable speed settings, they can improve technique, cross train, and recover so that they can be their best on race day.
"I immediately fell in love with all our Challenger has to offer: easy access to swim training, the benefits of hydrotherapy and, of course, the perfect way for us to play and relax with our daughter Izzy," O'Donnell says.
Even while training in Colorado, where it can snow into April and May, O'Donnell was able to swim and aqua jog in his backyard.
For Kessler, it's been a place where she can incorporate her loved ones into her routine.
"Not only is it a vital part of my training and recovery arsenal yet it is an ample part of the day for my family. We relish in our family time, especially every evening, where we can relax, unwind, chat and laugh about the day."
With the Xtreme Therapy Cove and therapy seating, athletes can recover and relax after a hard workout.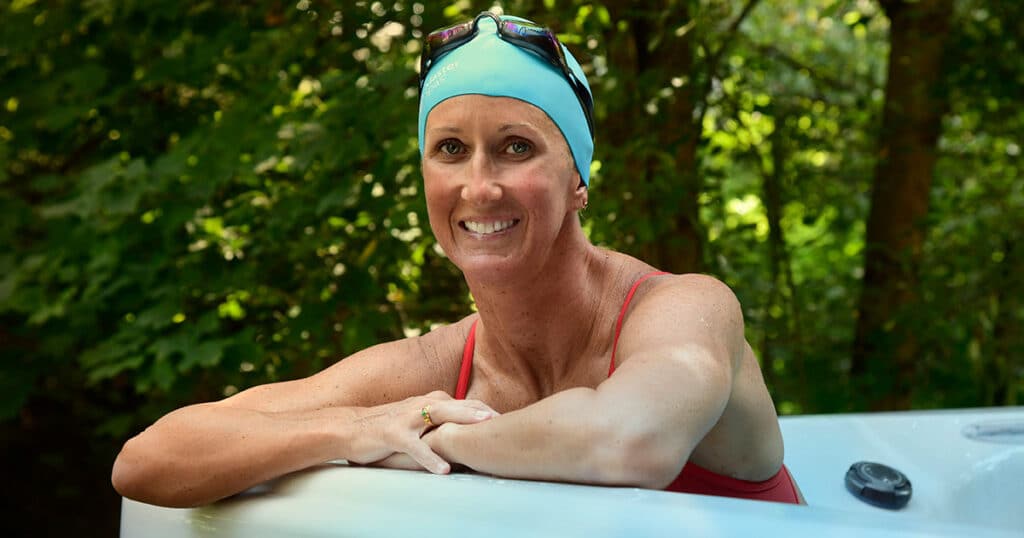 Follow Us on Our Journey
While the Master Spas team is in Daytona Beach, they will be sharing their experiences on Facebook and Instagram. Follow them on social media and tune in for special live events. 
Triathlon training at home
Do you want to be able to train like the pros? Having a Master Spas swim spa allows you to swim on your schedule while adding a fun factor to your backyard. You can click here to find out more about the benefits of hydrotherapy and relaxing in a swim spa. Or, contact your local Master Spas retailer to learn more about swim spa ownership. Wondering how much a swim spa costs? You can request a quote here.